2014 is the year of #NOREGRETS. Live it up, explore, meet new people, and always dress well. Here are 14 reasons why this should be the year you have the spring break of your dreams.
1. You're still in school! You don't have to take work off. Free vacation days are gifts from the school Gods. Take advantage of your unlimited vacation time while you still can. . Already graduated? Don't stress, that's what vacation time is for.  Make the most of your hard-earned vacay by letting Contiki take care of all the details for you.  
2. You've always wanted to throw your arms in the air and shout "SPRING BREAK!!" while in some exotic locale. The Vietnam Highlights Contiki trip would be the perfect opportunity.
3. Social media lets you be the envy of all your friends. You Instagram Queen, you. Take advantage of your power with spring-break-mania.
4. Worried about spring showers? If you travel somewhere tropical, it will be warm enough for you to "dance in the rain."  There are songs about this awesomeness.
5. Accents, accents, accents. Anywhere you go, you're bound to find someone with an accent to make you weak in the knees.
6. You like umbrella drinks and beautiful beaches (A Mexican Feista is calling).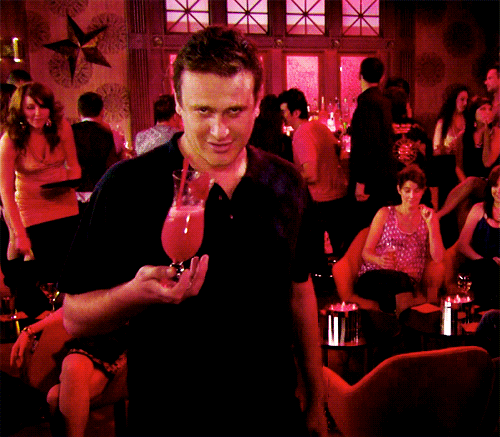 7. Everyone looks better tanned. Imagine the endless profile picture worthy shots. Get your tan started on a beach in Australia
8. You can learn a new talent. You could be a great surfer, practically professional no-hands bike rider, or expert beach bum - discover your talents!
9. Inspiration! Your spring break experiences could lead to the next New York Times Best Seller or a movie that could certainly outdo Spring Breakers (sorry James Franco, we still love you).
10. Love. Amor. L'amour. Fall in love this spring break. Whether it be with a location, activity, fashion trend, or beautiful, bronzed traveler.
11. It's a great way to find and test out the perfect summer wardrobe.  
12. You've fully researched the magic that spring break holds: Spring Breakers, She's All That, Monte Carlo. It's your turn to have that!
13. You have the experience of boring spring breaks and know how to make this one incredible. We've all had at least one spring break sitting at home binge watching a TV show or reading a book in one day. Pack up that book and get off your couch!
14. Because it can be. What's holding you back? Hans Christian Anderson said it best, "to travel is to live". He wrote The Little Mermaid, so you should trust his advice.