There are always things we wish we had packed, done or knew before starting our travels, it's inevitable and a lot of the time we don't realise until it's too late. To save you from making the same mistakes, we've compiled a list of things some of our past travellers wish they knew before heading over to Europe. Think of this as some friendly tips from past and present travellers to future travellers.
1. An eye mask and travel pillow are incredibly handy
An eye mask and travel pillow will be incredibly handy on the coach, plane or boat. They're perfect for a little nanna nap.
2. When it comes to packing, less is best
Be smart when it comes to packing. The less items in your bag means more room for purchases. A lot of the time, past travellers have found they didn't use half the things they packed, so be selective. The lighter the load, the easier it is for your body.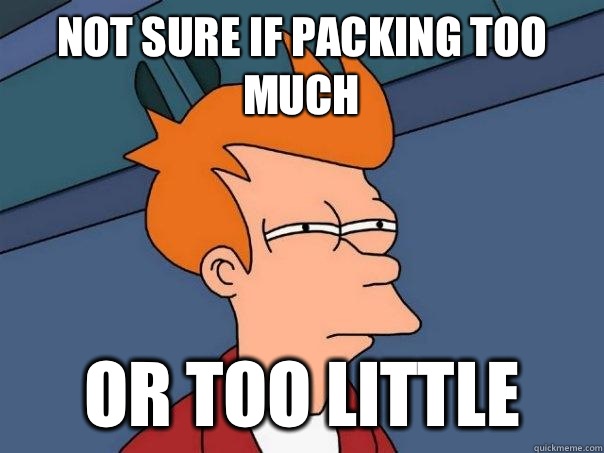 3. Always notify your bank before you travel
The last thing you need is for your account to be blocked because the bank thinks your card has been stolen. Tell them where you are going and when so they don't cancel your card on you.
4. Learning a little more than 'hello', 'thank you' and 'goodbye' goes a long way
If you are staying in a particular country for a longer period of time, it is always great to know a few helpful phrases. Buy a phrase book or have a few quick lessons before you leave. The locals will love it.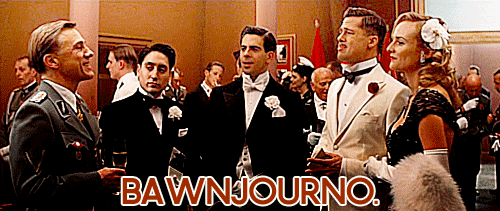 5. Don't be afraid to travel alone
If you're waiting around for your friends to join you, you could be waiting years. There is no time like today. Do it for you and don't leave it too late. A lot of our travellers go by themselves and have the time of their lives.
6. Eat like a local
Europe is home to some of the most delicious food you will ever taste. Take a step out of your comfort zone and try some of the local cuisine for something different. You never know, you might just find a new favourite!
7. Not every pickpocketer is as cute as Oliver
They do exist, not everywhere, but it is best to be conscious about theft wherever you go. Keep your belongings safe. Zip your bag after you use it, don't carry all your cash and passport in one place, keep your valuables locked up and if you have to carry them, keep them in hard to reach places.



8. Watch the clock
Make sure you are on time when it comes to your trip. If your Tour Manager says that you will be leaving at 7.45am, they won't be hanging around until 7.46am just for you. It's best to be there with time to spare.
9. Expect anything
You'll be travelling through countries with different cultures and customs and may not agree with everything. It's important that you go in with an open mind, try not to judge but rather accept it for what it is. By doing this, it'll be much more enjoyable for you.
10. Don't rush and enjoy the journey
Take time to sit back, relax and take in the moment. You're there to see the world and have an amazing time. Try not to focus on what is coming next and enjoy the present. You won't regret it.
What is something you wish you knew before travelling to Europe? Comment below!