Yes, it's that time of year again and my, hasn't 2013 sped by! To get you excited about the Christmas season, we've put together a list of our favourite places to spend Christmas.
New York, USA
New York is beautiful all year round, but Christmas time makes it sparkle all the more. With fresh temperatures, merry people, brightly decorated streets and occasional snow, it makes for a very special place to spend Christmas. You'll realise just how much people get into the Christmas Spirit when you hit the shops as they can become completely chaotic! Go ice-skating in Central Park, attend the Radio City Christmas Spectacular or admire the appropriately themed department store window display (the most famous being Macy's on 34th).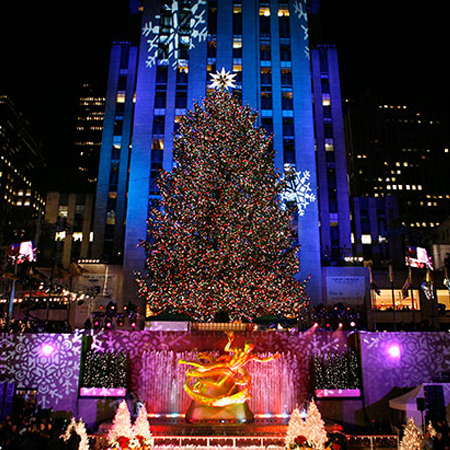 Image source: Architecture.com
Lapland, Finland
The home of Santa himself. Delve into Christmas tradition and visit the Santa Claus Village. You'll find historical Christmas films, rare decorations and plenty of Christmas spirit! The fluffy snow and decorative lights will make it feel like you are actually in Santa's village.  This is really something you should check out for yourself! ~ http://www.santaclausvillage.info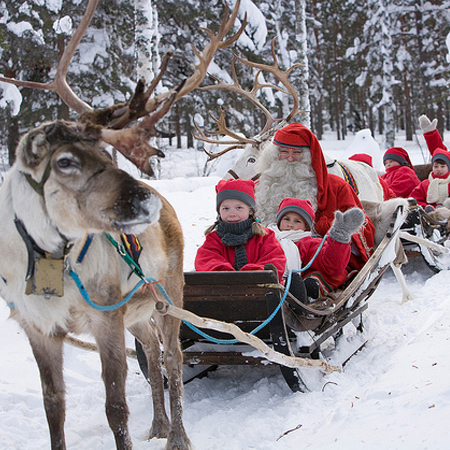 Image Source: Santaclausvillage.info
Stuttgart, Germany
During the Christmas period, the streets of Stuttgart are full of energy and magic. Christmas Markets are second nature for Germans! Markets are held in the city centre and illuminate festivity vibes.  You can buy all kinds of delicious Christmas treats, purchase handmade goods and stay warm by sipping Glühwein (mulled wine). As one of the biggest Christmas Markets in Europe, the streets of Stuttgart fill with families and merry times, oozing Christmas goodness.
Germany tends to function slightly differentl when it comes to traditional Christmas celebrations. On December 5, children will leave a shoe or boot outside the door and the next morning, on Nikolaustag (aka  Saint Nicholas Day ), they find their presents (if they've been good) or a rod (if they've been bad).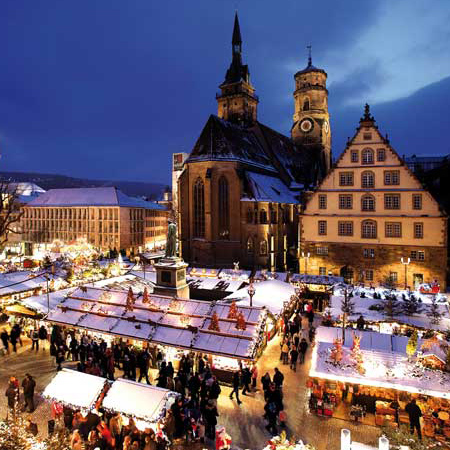 Image Source: Inkwire.de
Prague, Czech Republic
The old Town Square is lit up in a wonderful holiday season fashion. Wooden stalls are set up offering everything from wooden toys, jewellery, knitted goods, dolls in traditional costumes to customary foods. Classical Christmas concerts are held in the city's ancient churches and grand concert halls. Enjoy the sounds of Christmas carols in the streets or consider taking the special Advent river cruise whilst sipping on warm mulled wine and nibbling on some Christmas cake. The opera and ballet season are in full swing and are also exciting to attend during this period.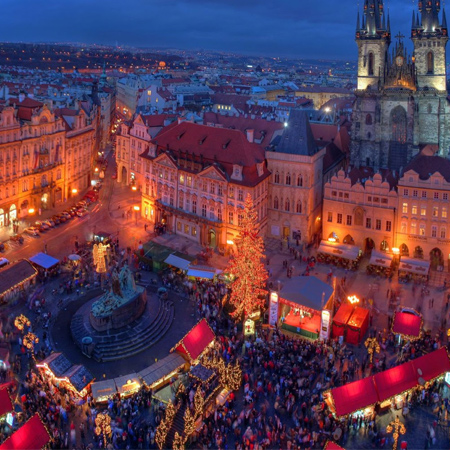 Image Source: SpiritTourism.com
London, England
Christmas in London is the jolliest of times. Snowflake shaped decorations hang from above, Christmas trees are found on every corner and the London Eye is lit up in a spectacular fashion. Markets are erected in city squares and carols are a popular delight. If you've got friends and/or family there, a Christmas in London is hard to beat.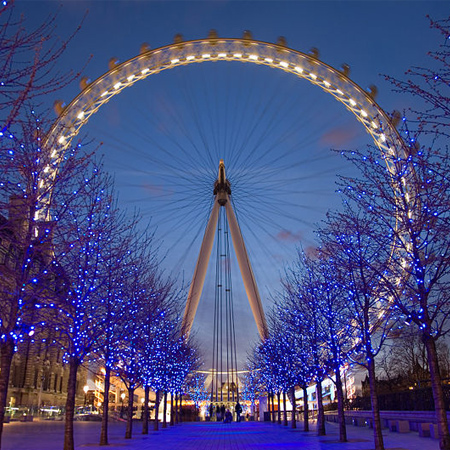 Image Source: Vagabond3.com
San Juan, Puerto Rico (to throw some warmth into the list!)
Who says you need snow, scarfs and Gluwein for Christmas? The weather is much warmer than our snow-filled countries listed above but that doesn't stop them from making the most our of the holiday season! A sight in itself, San Juan lights up its historical colonial buildings with dazzling Christmas lights and décor during the holiday season. The beauty of the city is truly evident through this part of the year. Locals go all out on feasts, the streets are filled with good vibes and bands play salsa renditions of classic Christmas songs.
The holiday season starts a little earlier here and once the 25th rolls around, another two weeks of celebrations begins as families throw parties and get-togethers until the final family celebration on January 6, Three Kings Day.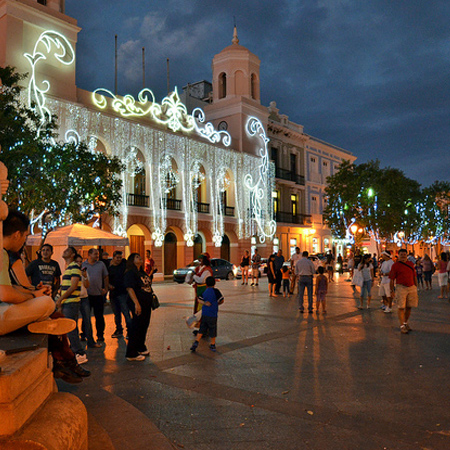 Image source: Flickr.com
To put you in the mood, here is David Thibault (who, in terms of singing voice, is basically a reincarnation of Elvis), singing Blue Christmas.