Part 1 - Exploring Sin City
Day 1:
Las Vegas is an incredible city. The cab pulled up out the front of
Harrah's Hotel
located on the famous strip – Las Vegas Boulevard. An adventure awaited us.
The view from the hotel was unbelievable and the casino below was buzzing with the sounds of pokies and casino chips. With a day to kill in this infamous city, we decided to indulge in some authentic American food (aka burgers and fries) and explore the strip in more detail.
Miracle Mile Mall
at
Planet Hollywood
was our first stop and the beginning of our shopping spree. Spoiling ourselves at Victoria's Secret and Sephora was the best way to start the trip. Shopping is always a good thing. Unfortunately, Alex wasn't quite as entertained…
After a bit of shopping,
Earl of Sandwich
was our choice for re-energising, as recommended by recent US travellers. This restaurant serves the "World's Greatest Hot Sandwich". After devouring one of these delightful "hot" sandwiches, we returned to the mall to conquer some more stores. At one point we stopped to observe a simulated rainstorm. Thunder, lightening, fog and pouring rain are a daily occurrence and quite a feature in the Miracle Mile Mall.
The night slowly came upon us and we decided to see a show. Let's face it - you can't visit Vegas without seeing a show.
Cirque de Soleil
-Zumanity was chosen for something different. Upon collecting our tickets, we were told to keep our minds open and prepare for anything to happen. This fantastic two-hour production provided the perfect entertainment, with many laughs and moments of surprise. We definitely left more open-minded than when we walked in.
We left the show and returned to the illuminated strip of florescent lights and casino signs. The street itself provided an array of entertainment in the form of street performers as we made our way to
Treasure Island
to watch the colourful Pirate Show and fireworks display. On our journey back to the hotel, we detoured via the
Bellagio
to watch the Fountain Show before calling it a night.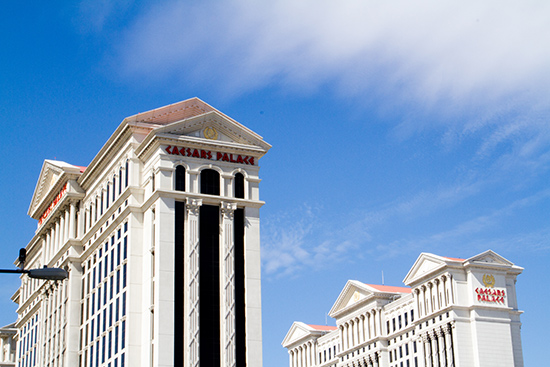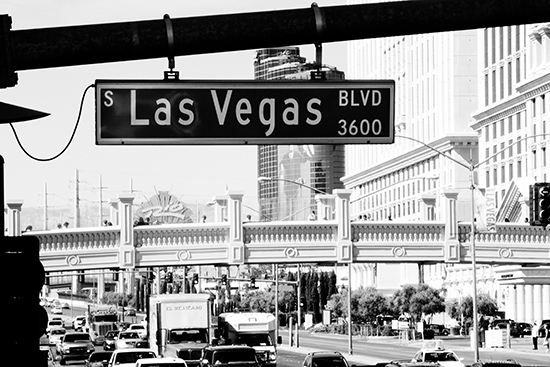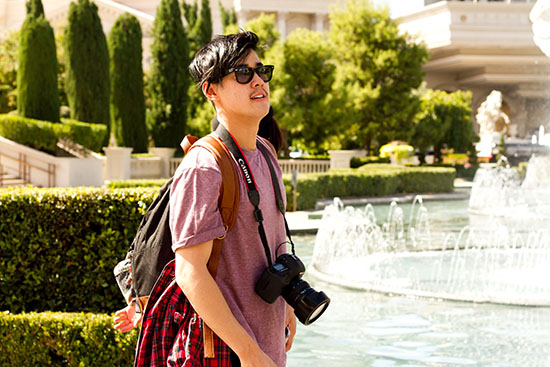 Day 2:
With every intention of waking early, we slept in. Jetlag had truly hit us. After a late rise, we enjoyed a hearty (and surprisingly cheap) breakfast at
Mon Ami Gabi
. It was everything we needed to get the day going. Our morning was spent wandering through National Geographic's "
Fifty Greatest Photographs
" exhibition at the
Venetian Hote
l. Time passed quickly in the Venetian and we found ourselves hurrying to a cab to take us back to Harrah's to meet our Contiki group.
Our Contiki Guide, Jack, told us what the next 8 days would bring and we met our fellow travellers. The night crept up quickly and the group made their way to the Bellagio Hotel to watch the
Fountain Show
, which was themed to the song "Proud to be an American".
Tasty burgers and the
Vegas Variety Show
were the perfect way to start the evening. The show was an elaborate display of jugglers, comedians, contortionists and roller-blading entertainers. This is definitely one to check out if you are ever in Vegas.
After the show everyone piled into limousines to explore the nightlife of Vegas. We made a quick stop outside the "Welcome to Las Vegas" for a couple of iconic happy snaps before rolling on to
Caesars Palace
to dance the night away at
PURE Nightclub
.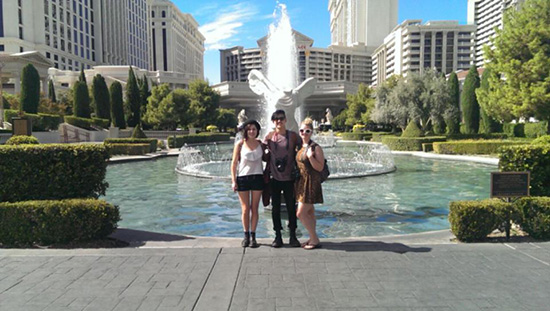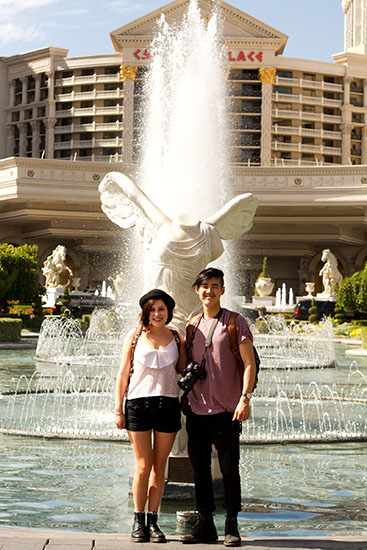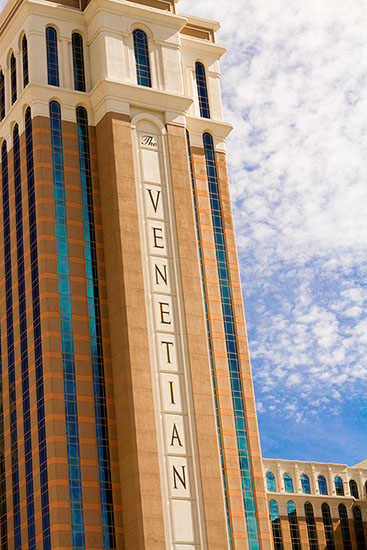 Photos courtesy of
Alex
, Brooke and
Gabby