If you love New Years Eve but fireworks and taxi cues aren't your thing, why not head over to Thailand, Laos or Cambodia in April and take part in their very unique celebrations. Choose your weapon of choice - buckets, water pistol or pots and pans and leave your phone at home as you get soaked in the streets with the locals!  Choose your ultimate New Year fun and travel through Asia.
Khmer New Year – Cambodia
Kick-start the Khmer New Year on April 13th 2014 in Cambodia. Marking the end of the harvest season and a time where farmers can enjoy the fruits of their labour, the three-day celebration includes dancing, drinking and of course eating. On day three be sure to head to Siem Reap and join the locals for some street games or for those intrigued by the history make your way over to watch the Buddha and monk bathing ceremonies, where past sins are cleansed away.
Pi Mai – Laos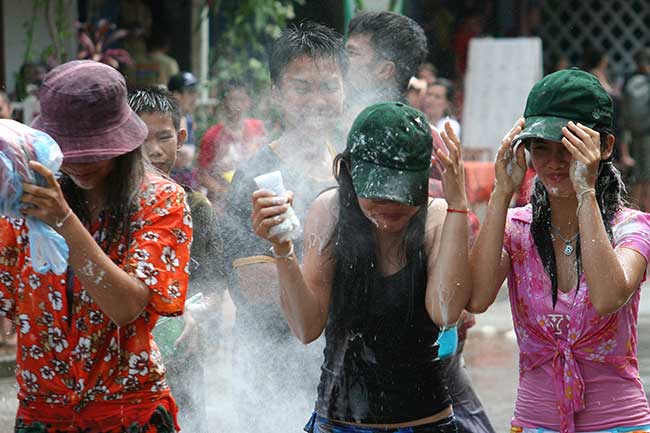 When the whole country has the day off you know it's going to be a huge celebration and "Pi Mai" in Laos is exactly that! The three-day party is in honour of the New Year tradition, but cultural traditions and parades extend throughout the week. The 14th April 2014 is the day to celebrate "Pi Mai Lao" and the best place to be is Luang Prabang. After the cleansing tradition is complete, hit the streets for a water fight to help purify the people for the year ahead! Start your Pi Mai celebration with Contiki's Asian Adventure.
Songkran – Thailand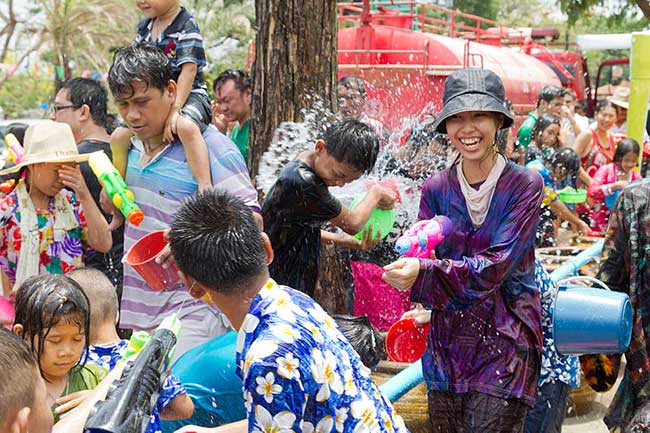 If you haven't been drenched enough, head over to the land of smiles and join in the world's biggest water fight, Songkran Festival, from April 14th 2014. Marking the beginning of the Thai New Year, traditions vary from region to region, however most celebrate with colourful street parades, visits to Buddhist temples, traditional Thai dance and music. In the capital Bangkok, Songkran festivities go over 8 days but whether you're celebrating it at Pattaya, Chiang Mai orPhuket, being completely soaked in water from head to toe is inescapable. Pick your implement of choice and join in the street party with water being thrown from every directionand in some cases even flour turning you into a walking dough ball. Take part in all the fun on Contiki's Big Indochina Adventure.
Have you entered our Adventure Challenge? Head over to contiki.com/adventurechallenge and entre is giving you and a friend the chance to win a trip to Thailand. Head to for your chance to win.