If you didn't quite drink and eat enough over the silly season then thank the lords for the Chinese New Year. Think late night feasts of pork buns and dumplings and a few bottles of Tsingtao in a sea of red and gold. If you can't make it over to China for the real deal then here is a list of Contiki's favourite Chinatowns to get your yum-cha fix at.
Sydney, Australia.
It's taken Sydney 3 shots but they have finally got their Chinatown right. The ornate dragon gates on each end of Dixon Street, golden calligraphy and lions chasing away the evil spirit set the scene for the bustling restaurants and spruikers vying for your business. Check out the Emperor's Garden Cakes and Bakery and pick up some Emperor's Puffs for something extra special.
New York, America. 
If silk Chinese slippers and paper lanterns are on the shopping list then you are in the right place. Boasting a large Chinese community, the shop fronts, knock-off designer bags and variety of roasting animals hanging in shop front windows shine in true Chinatown authenticity. Head to the Museum of Chinese and take in the full authentic experience, entry is free on Thursday's.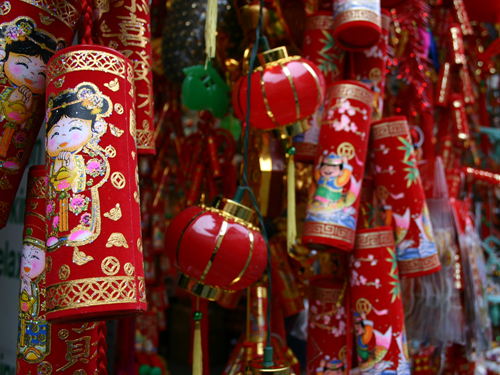 London, England.
It's hard to believe that only a stone throw away from Leicester square is a transformed world of oriental gates and Chinese street signs mapping out the way to over 70 restaurants, some a little less authentic and a little more MSG than others. Warm up with some Chinese tea and chase away 2013's misfortunes.
Bangkok, Thailand
If you are brave enough to face any market in Bangkok you might as well tuk-tuk your way to Chinatown and visit the old original condition streets. After anyone of the 'China town' only dishes grab some Chinese miracle curing herbs or stop for a bit of foot reflexology, they would be full qualified surely. Finish the day off at the wholesale flower market at the north end.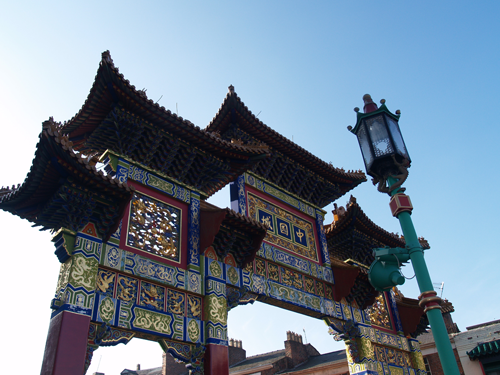 Mexico City, Mexico
While it might not be the most well-known Chinatown in the world the small community of only two blocks are all over it like a rice paper roll. Known to the locals as Barrio Chino stop in for some suckling pig or a steamed bun with the chance of a lion dance or the odd fire work to get the party started.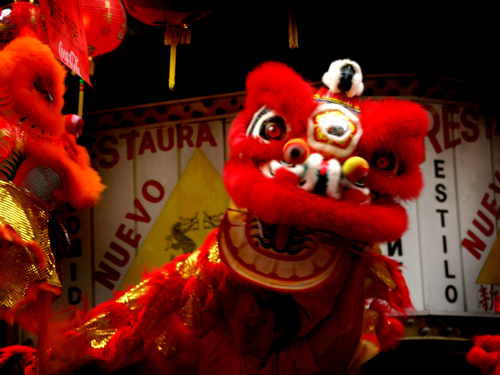 PR Chick, Zoe