Flip flops, thongs, jandals, slappies, step-in's - whatever you call them… We've all got a pair... And when you think of these practical beach shoes that don't fall under workplace health and safety regulations, you usually think of Havaianas. Offering hundreds (possibly thousands) of designs from children's Disney themed prints to straps embellished with Swarovski diamonds; Havianas have done it all.
Most recently Havaianas has teamed up with Sydney's renowned photographer and beach life documenter Aquabumps to bring you the ultimate pair of Australian beach thongs.  One of Aquabumps favourite aerial hero shots "The Caribbean Look, Bondi" is now a vibrant Havaianas print.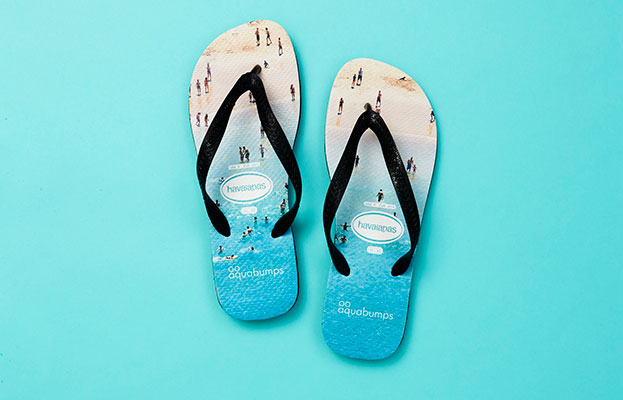 The thongs will be sold in the Aquabumps Gallery in Bondi (Sydney) from 9th November 2013, however you will more than likely be able to find them almost anywhere across the country.
If you need a good Aussie souvenir to take back home to family or friends - this could be a nice idea.
Imagery Source: Aquabumps