Our Prague-based Contiki Insider Martina Vackova returns for the second installment in her introductory guide to the young and stylish on the cobblestoned streets of picturesque Prague. Martin, a 25 year old personal style and fashion blogger, cross-fit junkie, paleo devotee and leader of an envious life, snapped the following well-dressed Czechs around the Prague city centre and Wenceslas Square which is described as the "touristic cultural and shopping centre of Prague".
On her way to shoot a video for a student project, Adela sports a coat and skirt combo from Zara, an eye-popping cerise tartan scarf from Gant, shoes from H&M and a Parfois bag that's equal part bucket and tote.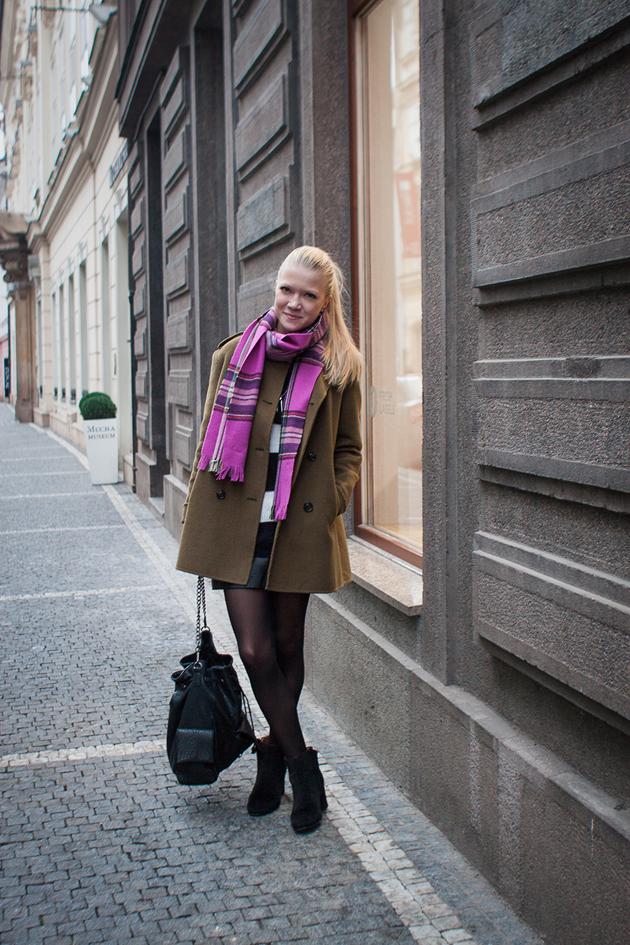 Withholding the finer details of his outfit, Jan, who Martina spotted on his way to discuss an article he's writing over a coffee, goes hell for leather with a black-on-black ensemble peppered with chrome details and a Margiela-esque tote.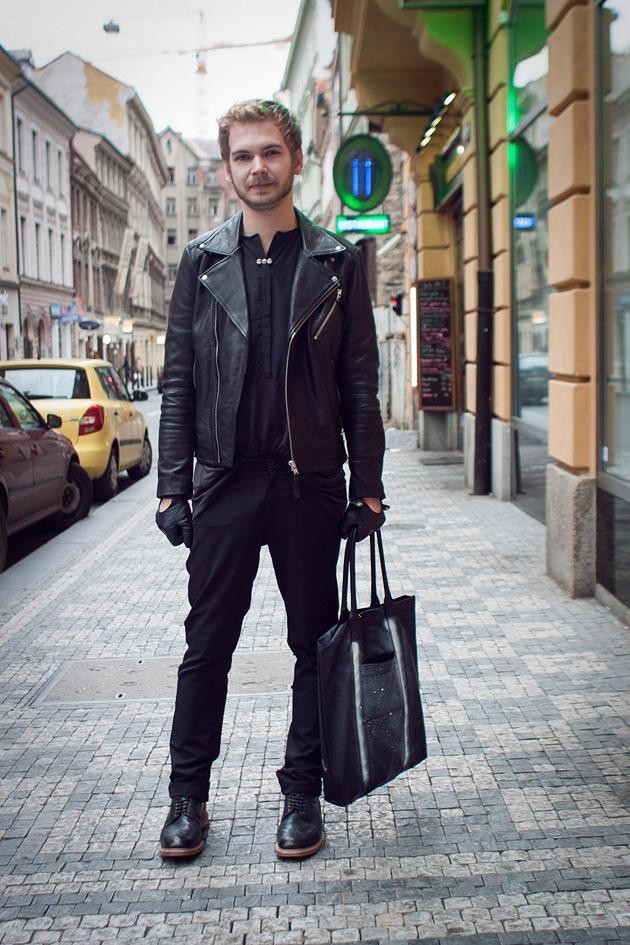 It wouldn't be a street style post without a Brian Lichtenberg beanie! On his way to meet a friend for coffee - because how else do stylish Europeans wile away the hours? - Martin wears a coat by Zara, gams clad in jeans by Topman, trusty Vans and a bag by Commune de Paris.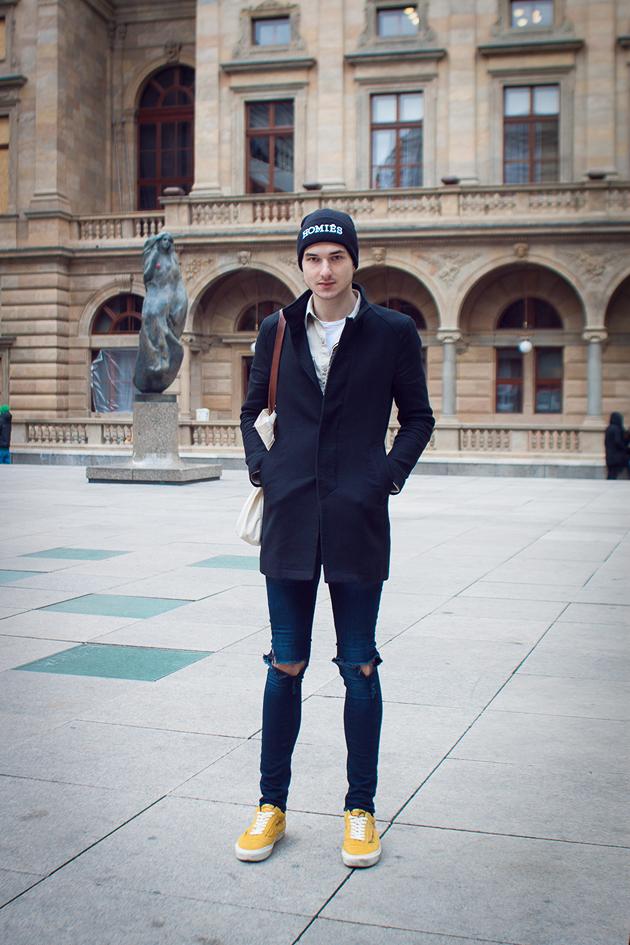 Yes! Miro, the embodiment of Eastern Bloc Youth in 2013, looks positively nonchalant in a Benetton turtleneck, a two-tone tartan mac by Maison Martin Margiela for H&M and pants also by H&M on his way to meet up with a photographer to choose photos from a recent shoot. It's all too good, to European to be true.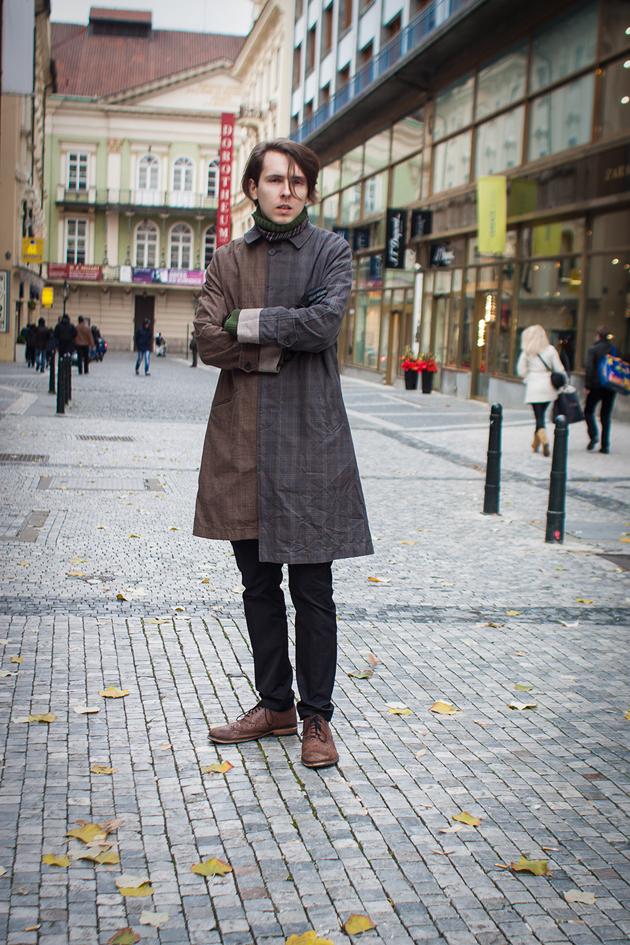 Nora - who looks a little Leighton Meester-ish, no? - sports a graphic high-waisted skirt from Czech designer Zuzana Kubickova and vintage everything while wheeling her presumably adorable baby in a chic stroller to a macaroon making class. What a time to be alive!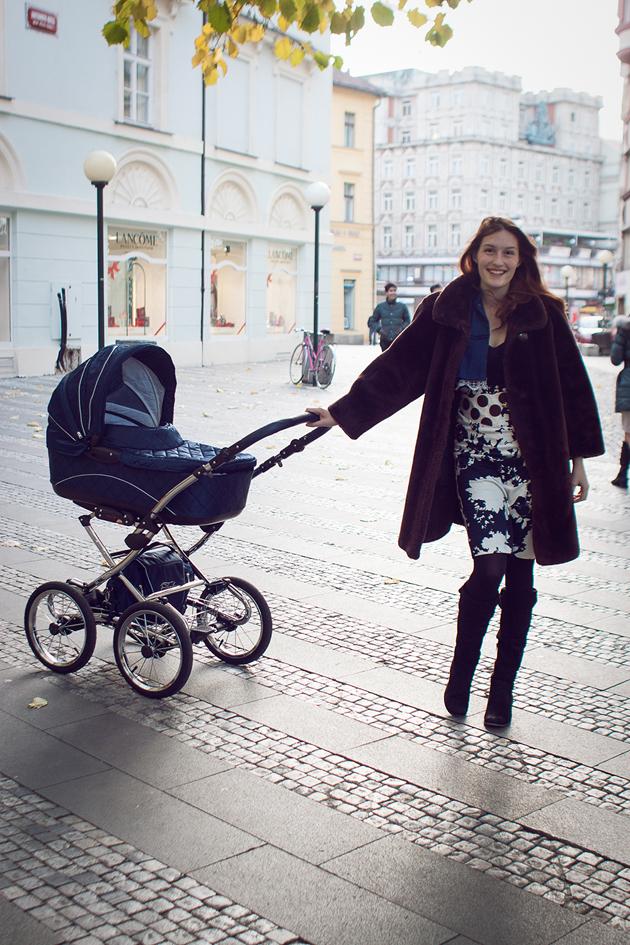 See the full article here. To see Part 1, click here or check out Martina's street style diary here.