The Spanish love a good food fight, they'll literally shower you in anything they can get their hands on from egg and flour to wine, grapes to wine. Join in the food fights while discovering the culture, paella and history of Spain!
1. La Merengada - Meringue War
Possible the sweetest and stickiest war you'll ever have, the Meringue War is held annually in February on the last Thursday before Lent at a beachside town in Barcelona. Whip up those egg whites and throw on your old clothes; it won't be long before you're a walking talking Pavlova.
2. Batalla del Vino – Wine Battle
Annually on the 29th of June, thousands of Haro locals and the few lucky tourists get the privilege of hiking their way to the top of a mountain before drenching each other in thousands of litres of red wine. Be prepared to walk out a tone of crimson, there is no escaping the vino.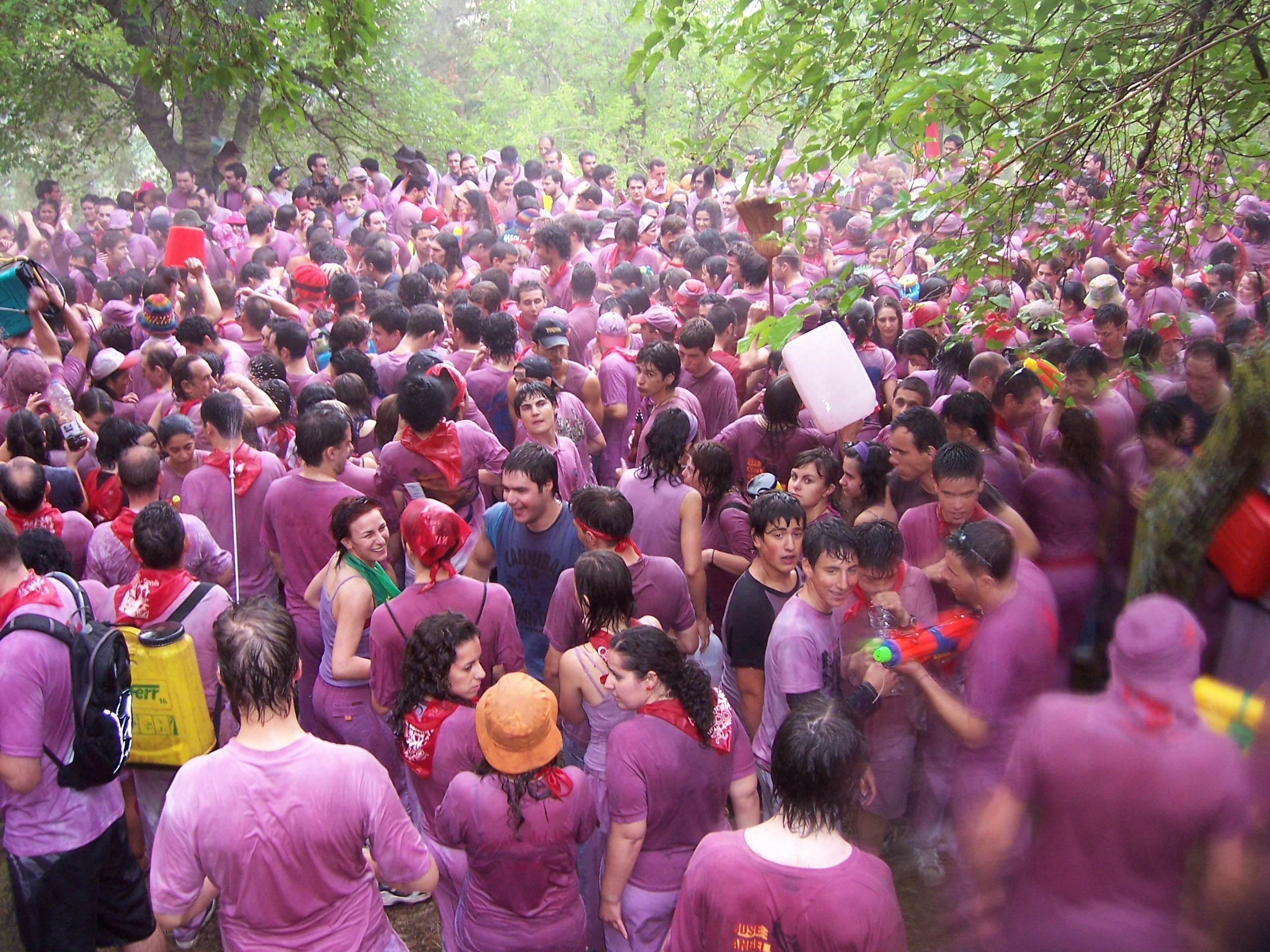 Photograph by
Bigsus
3. La Tomatina – Tomato Fight
For one day of the year, the Spanish town of Bunol literally paints the town red with thousands of tomatoes. Join in on the weeklong festival featuring local music, traditional parades and dancing ending with an elaborate show of fireworks the night before the warfare. Then take to the streets and hurl those tomatoes; it's every man for himself.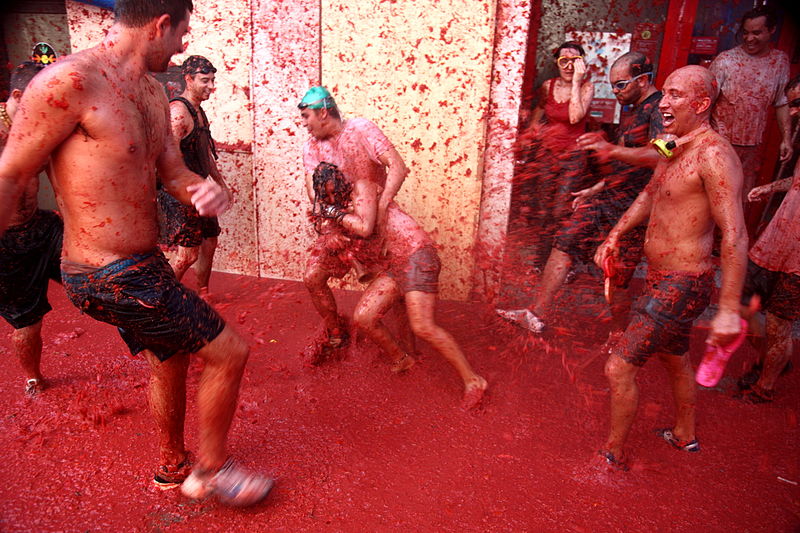 Photograph by
flydime
4. Els Enfarinats - Flour Fight
If you thought that being covered in egg whites and sugar was bad enough, imagine becoming a walking talking ball of dough as you shower each other in flour and eggs. Firecrackers also make a regular appearance creating a spectacular show of sparkling powder.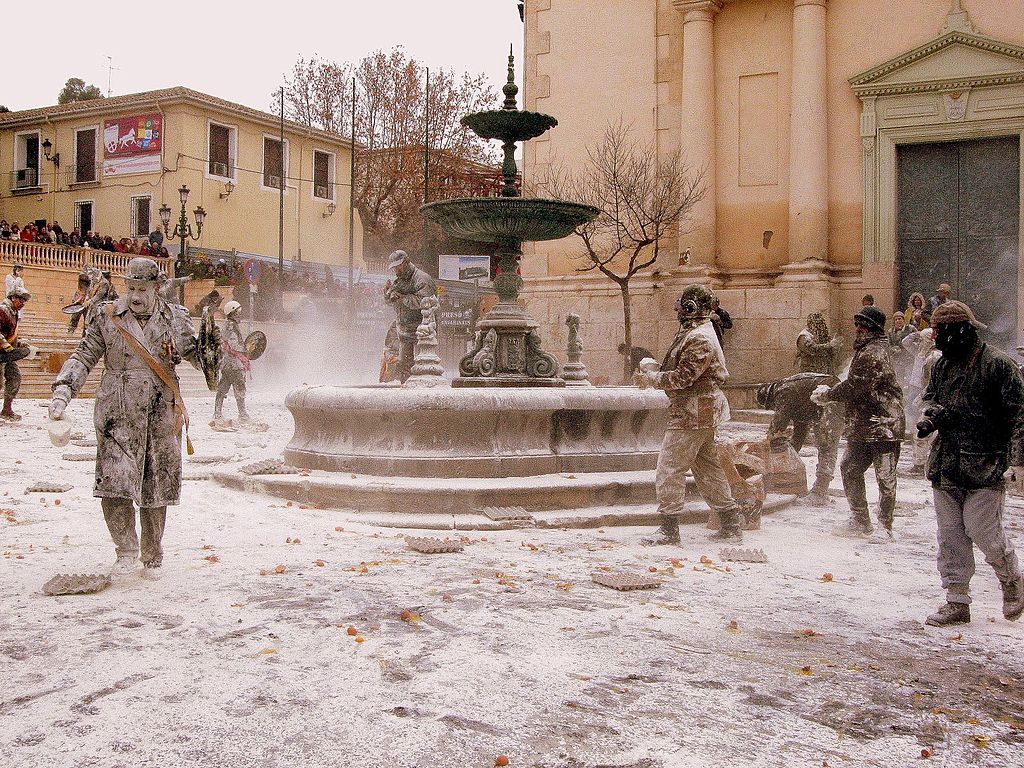 Photograph by
Toshimits
5. La Raima - Grape Throwing Festival
So if throwing tomatoes, flour and meringue at each other wasn't enough, another battle takes place just outside of Valencia. In celebration of the end of the grape harvest season, citizens take part in grape fuelled chaos after 90 tonnes of grapes are piled in the middle of the village square.
See Spain for yourself on the Spanish Spree!