Need an introduction to where to find the best and broodiest street art in the aerosol lovers' paradise of Berlin? Look no further than our man on the street and Contiki Insider Andrew Kaineder.
We're pleased to share with you the second of four installment of Andrew's Guide to Unveiling the Street Art of Berlin. Following form Part 1, here is a photo diary of the city's poster art.
Whether it's summer or winter, there are always a million and two parties happening in Berlin. It's pretty difficult not to stop mid-walk down the street without almost choking on your felafel, gasping at the posters smacking you in the face with info on your favourite DJs/bands playing at arguably some of the best venues in the world.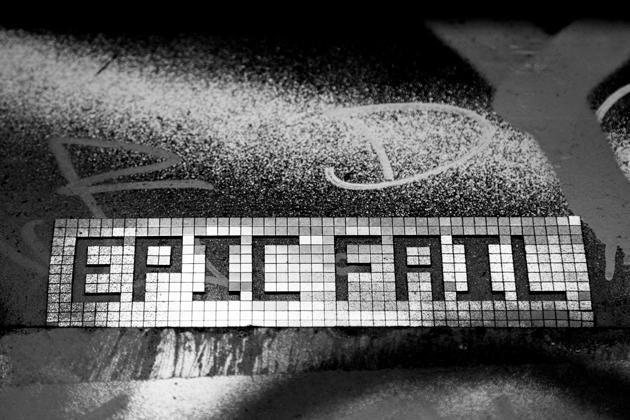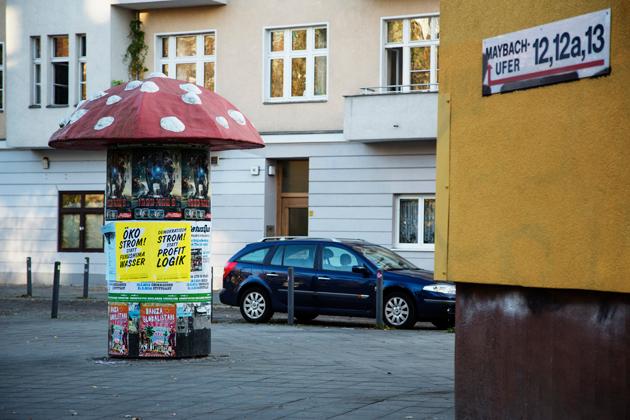 The huge number of parties in Berlin is made all the more obvious when you see the volume of posters that pile up on Warschauer Straße. Poster by poster, layered up on empty walls, telegraph poles, electricity boxes, you name it, creating paper mache sculptures all over the city after a down pour. The ghosts of good times past, left in piles and fuel the fire for amazing times to come.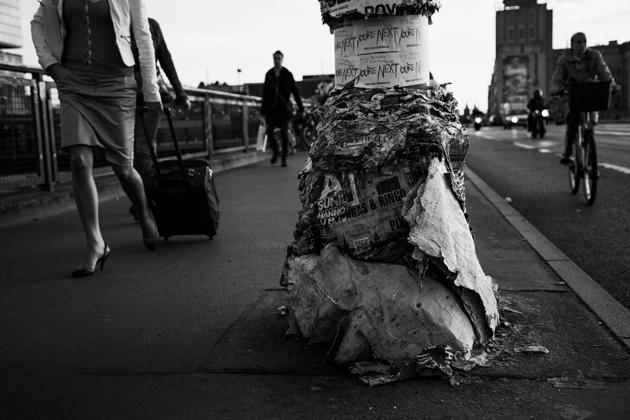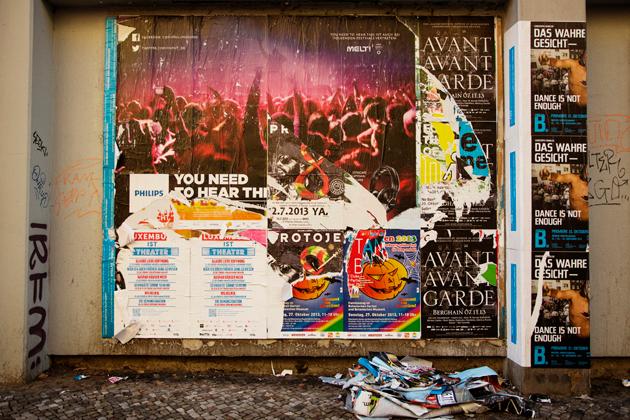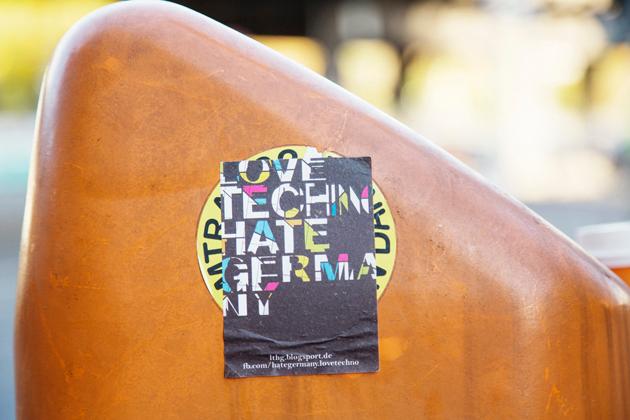 Amidst the seductively designed posters and perfectly placed graphics, is a broad mix of street visuals. There is plenty of eye candy and inspiration everywhere. If you keep your eyes peeled.