Need an introduction to Paris nightlife? Look no further than our party-chasing Contiki Insiders Marie Vinay and Cloé Bailly. Marie and Cloé are two Parisian girls working between Sydney, Los Angeles and Paris who split their time between filmmaking, art directing, party planning and journalism. For the record, yes we do want their lives. After having brought you Parts One and Two of the girls' guide to the late night haunts and hot spots of Paris, we're pleased to bring you the third instalment of Marie and Cloé's Clubbers Guide To Paris: Part Trois - The 9th and 18th Arrondissements.
This is another area where dirty meets trendy: the melting pot of the 9th and 18th district. There's Pigalle, the small village where sex shops' neon lights escort you to dawn. At the top of the hill you'll find the famous Sacré Coeur and its overwhelming view of Paris, where you can head if the bars don't do it for you. And let's not forget la rue des Martyrs, the Moulin Rouge, La Goutte d'Or. This confined neighbourhood has it all; some say they haven't left the area for over 20 years. You don't have to stay there that long to see it all, but a few good nights in the North of Paris will make for good memories, trust us.
LE SANS SOUCI, LE LAUTREC & LE MANSART
Start easy, pick a bar just below Pigalle: Le Sans Souci, Le Lautrec or Le Mansart. These bars are all very cool but also very full on weekends. Try all three, they're 5 mins walking distance from each other in The Golden Triangle. Once you've lost at table football for the fourth time at Le Mansart, go grab a crêpe "jambon-fromage" from any of the shops on Boulevard de Clichy. Yes, that's the Moulin Rouge over there; okay, go stand on that windy metro grate like every other tourist and pretend to be Marilyn Monroe. It's funny (the first time).
Le Sans-Souci
Address: 65, Rue Jean-Baptiste Pigalle, 75009
Phone: +33 1 53 16 17 04
Hours: Monday - Saturday, 12:00 - 11:00pm; closed Sundays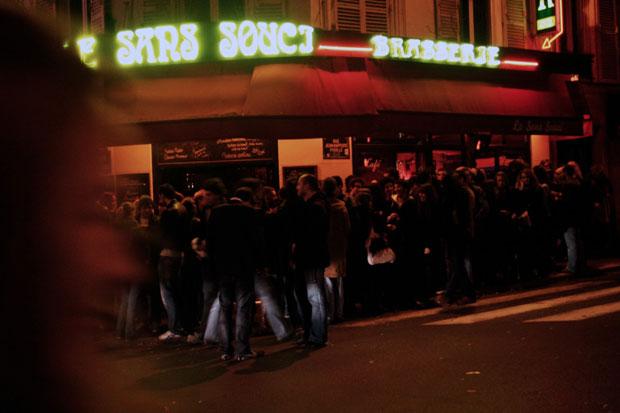 Photo via This Is Not Me
Le Mansart
Address: 1 Rue Mansart, 75009
Phone: +33 1 56 92 05 99
Hours: Everyday, 9:00am - 2:00am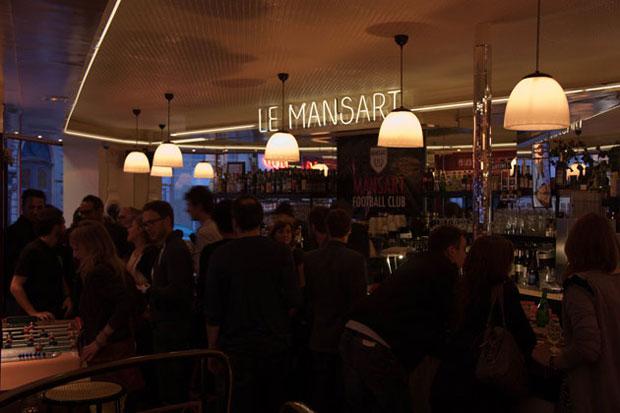 Photo via Eric Vongxay
Le Lautrec
Address: 63 Rue Jean-Baptiste Pigalle, 75009
Phone: +33 1 56 92 28 79
Hours: Everyday, 10:00am - 2:00am
Website: Le Lautrec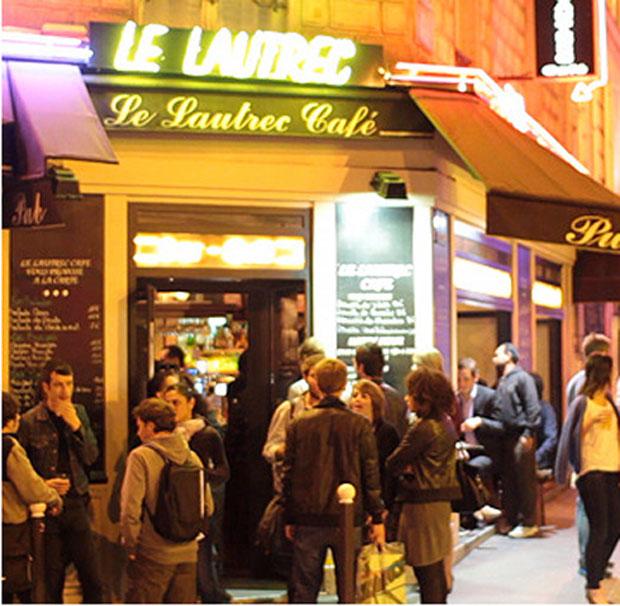 Photo via Stylesight
LA FOURMI
La Fourmi is a good option for weeknights. It's cheap and the crowd is fun. It stays open until late too. If you're on your own, ask if Gustave's around – he'll be more than happy to tell you about his crazy life. His imagination runs wild.
Address: 74 Rue des Martyrs, 75018
Phone: +33 1 42 64 70 35
Hours: 8:30am - 2:00am Monday - Thursday, Sunday; 8:00am - 4:00am Friday - Saturday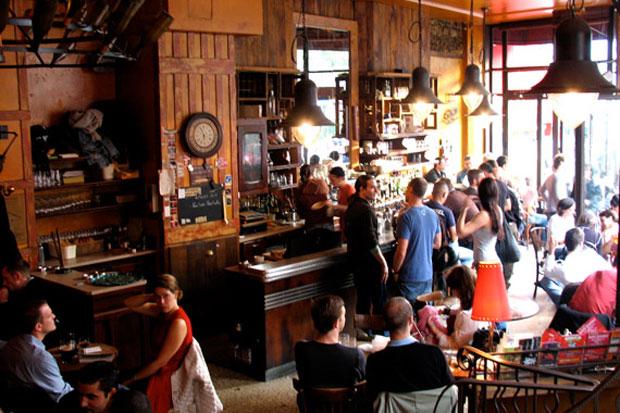 Photo via Stay
LE BUS PALLADIUM
This club has a Rock'n'Roll connotation that is somehow slightly more appealing to younger crowds. The upstairs area is actually very fun. Once again, go there on weekdays: it'll be cheaper. Anyways, weekends seem to only attract business school students, 16-year-old groupies and washed up 80's rock stars.
Address: 6 Rue Pierre Fontaine, 75009
Phone: +33 1 45 26 80 35
Website: Le Bus Palladium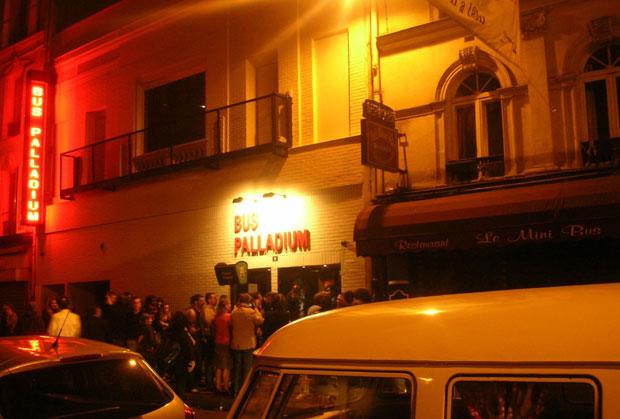 Photo via Vintage Camper
L'HOTEL AMOUR
The Parisian classic and trendy Hôtel Amour is a great place to have a couple of drinks or dinner before you head out. You may recognise a couple of familiar faces in the small garden out the back.
Address: 8 Rue de Navarin, 75009
Phone: +33 1 48 78 31 80
Website: L'Hotel Amour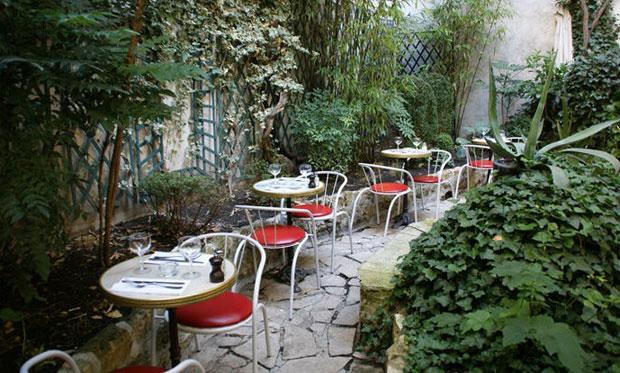 Photo via Youropi
LE CARMEN
Much like most of the clubs in this area, the Carmen is a stunning Parisian mansion transformed into a two level club. The music varies depending on the night, which is also true for the bouncer's mood. You may or may not get in, but it's worth a try! FYI: This is where George Bizet's Carmen was composed. Tribute.
Address: 34 Rue Duperré, 75009
Phone: +33 1 45 26 50 00
Hours: Everyday, 12:00 - 5:00 am
Website: Le Carmen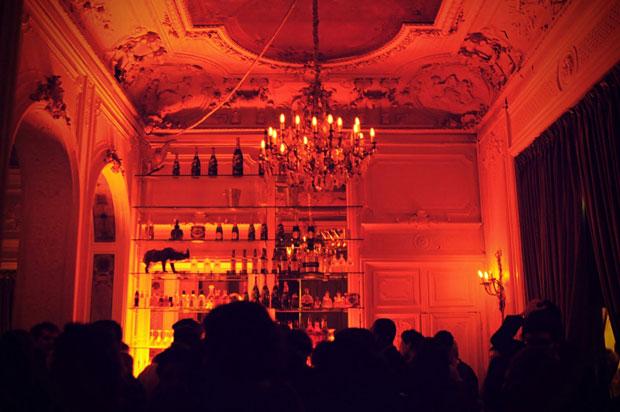 Photo via Nonclassical
LE ROUGE, LE PIGALLION, LA MACHINE
Le Rouge and Le Pigallion are good options if you like electronic music and if you're not done with the night. They can have good line-ups and a decent crowd. Make sure to check out the DJ and the entrance fee first though. La Machine du Moulin Rouge is just up the road and will also keep you awake until dawn.
Le Rouge
Address: 77 Rue Jean-Baptiste Pigalle, 75009
Phone: +33 (0) 1 42 85 00 70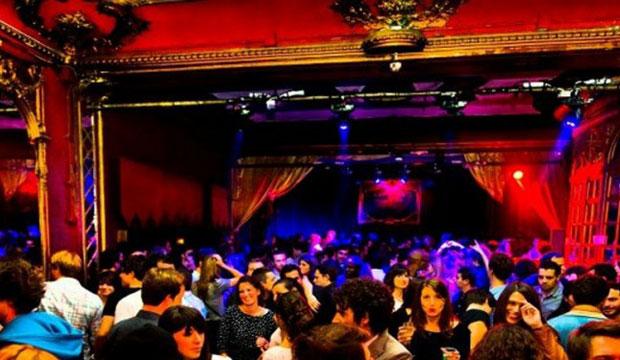 Photo via Merci Alfred
Le Pigallion
Address: 1 Place Pigalle, 75009
Phone: +33 1 53 20 65 80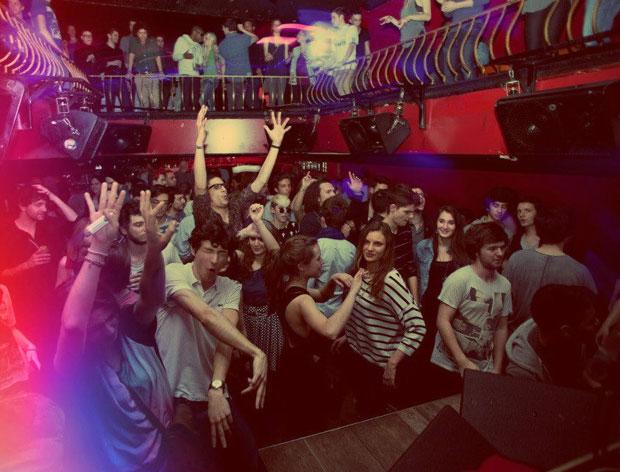 Photo via Les Chroniques d'April
La Machine du Moulin Rouge
Address: 90 Boulevard de Clichy, 75018
Phone: +33 1 53 41 88 89
Hours: Monday - Thursday closed; Sunday 11:00pm - 12:00am; Friday 12:00 - 6:00am, 11:00 pm - 6:00am; Saturday 11:00pm - 6:00am
Website: La Machine du Moulin Rouge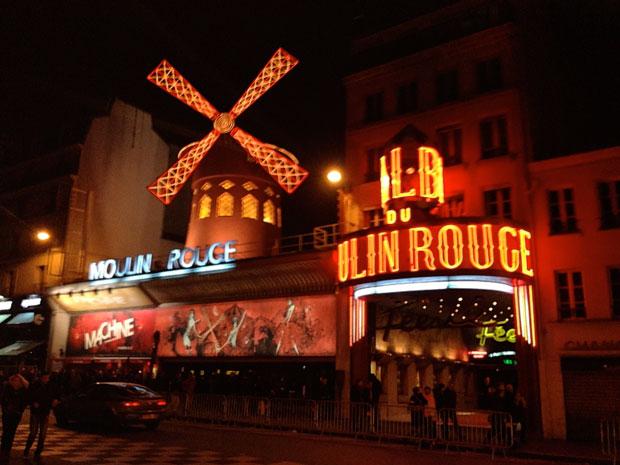 Photo via Le Cri du Peuple
LE BLUE CLUB
Super new and super cool. Closer to the area of La Goutte d'Or, this club is a bit out of the way but it's worth it. If you're up for something different where the cool kids of the 18th district hang, just go straight there and don't bother with any of the clubs above.
Address: 14 Rue Muller, 75018
Hours: Thursday - Saturday 8:00pm - 5:00am
Website: Le Blue Club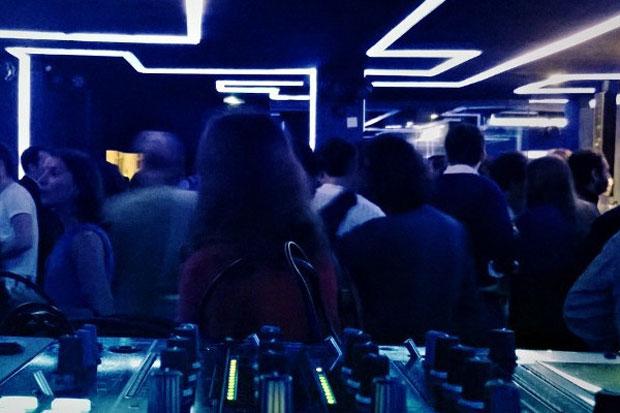 Photo via 10 Days in Paris
CHEZ MOUNE
Much shaggier, Chez Moune is an old friend you can always walk into and have a dance before you head home. Easy, simple and always free, similar to Good God's front room in Sydney.
Address: 54 Rue Jean-Baptiste Pigalle, 75009
Phone: +33 1 45 26 64 64
Hours: Sunday - Tuesday closed; Wednesday 12:00 - 6:00am, 11:00pm - 6:00 am; Thursday - Friday 11:00pm - 6:00pm; Saturday 11:00pm - 12:00am
Websites: Twitter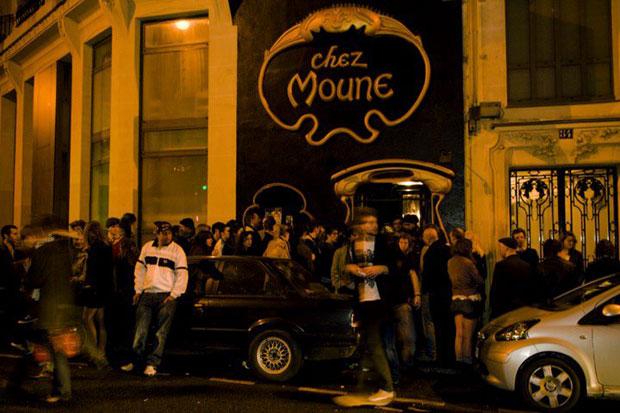 Photo via Place Pigalle
L'EMBUSCADE
Good Afro tunes to shake your booty, amazing cocktails (their Mojito and Ti' Punch will kill you) and a cool laid-back team – what else do you need? It's small, so make sure you get there early.
Address: 47 Rue de la Rochefoucauld, 75009
Phone: Phone: +33 1 42 80 19 50
Hours: Everyday 7:00pm - 12:00am
Website: Rhumerie du Cap Vert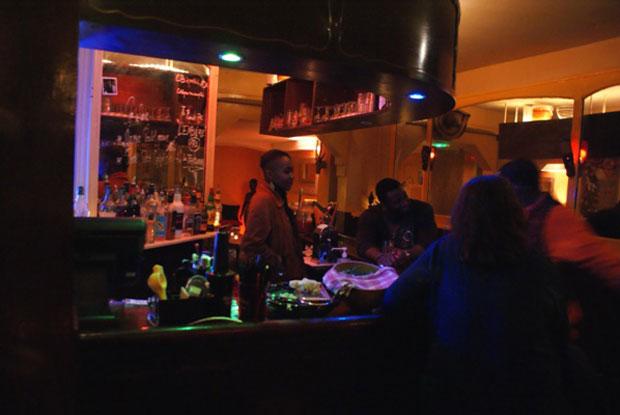 Photo via 10 Days in Paris
LE BISTROT 82
If it's past 2am and you've been denied every entry to all the "good" clubs, then come on over to the B82. It's small and sweaty but you'll be able to dance to your favorite Rihanna song until 5.
Address: 82 Rue des Martyrs, 75018
Phone: +33 1 46 06 91 17
Website: Facebook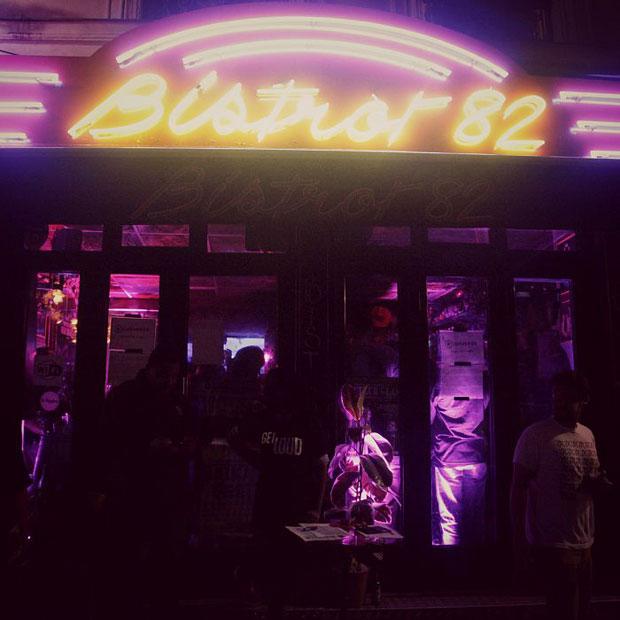 Photo via Le Bistrot 82
L'ÉPOQUE
Feel like a Karaoke? It's the most famous one in the area, and they have a good repertoire. You must be patient though, the waiting list is long and they'll make you drink until you sing.
Address: 38 Boulevard Clichy, 75018
Phone: +33 1 42 52 36 00
Hours: Everyday 10:00am - 5:00am
Website: Epoque Paris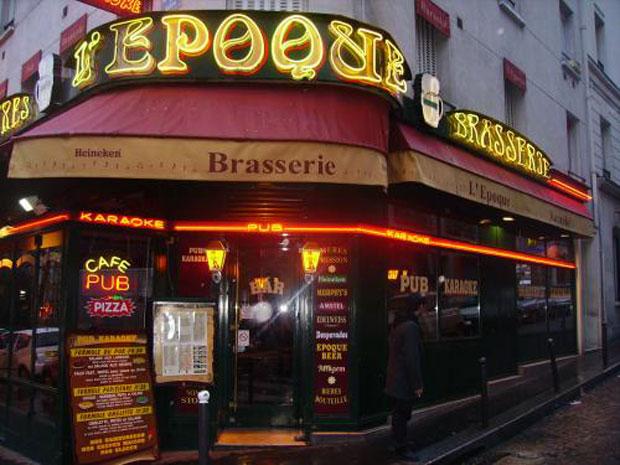 Article via Pedestrian.tv