Need an insider's guide to where to find the best street and fine dining eats in the sprawling cities of Asia? Look no further! Emilie Sullivan is here.
LA ROTISSERIE
When: All day, every day.
Where: G/F, Manhattan Avenue; 255 Queen's Road, Central (Entrance on Hillier Street)
Hours: 12pm - 9pm, Closed on Sundays and Public Holidays
Email: contact@larotisserie.com.hk
Phone: 2324 1898
For other locations visit: http://larotisserie.com.hk
This Parisian spin on street grub is ground zero for take-away comfort eating. Run by the Marlon Brando of HK's French food scene (and two friends), owner Aurelian can often be found hanging languidly off his motorbike chatting with regulars outside the original Sheung Wan store.
Literally a hole in the wall off Queens Road West, La Rotisserie focuses on the classic offering of rotisserie chickens (no surprise there!). A huge wall of juicy poultry cooks through the day, dripping juices on a hot bed of baked potato. The smell wafts through the streets, luring you in like a fly.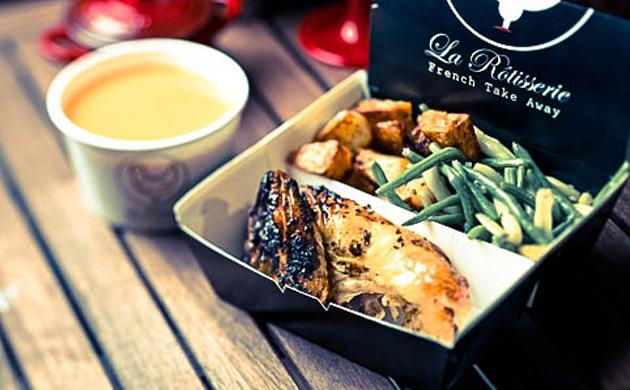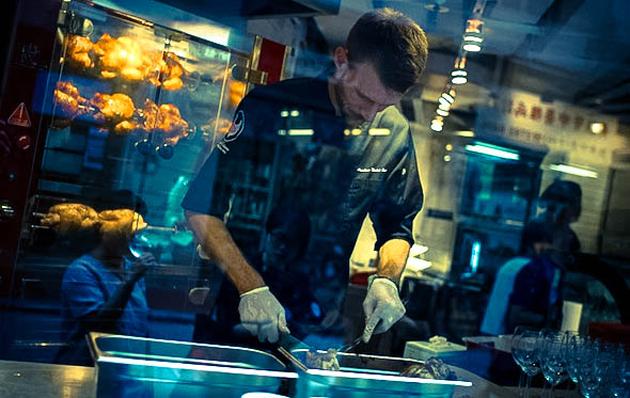 LA CONTOCHE
When: Pre-disco Saturday
Price per head: $40 AUD
Where: 5 Wa Lane, Sheung Wan
Phone: 2426 0880
Opening Hours: Monday - Saturday, Midday-3pm; 7pm-10.30pm. Closed on Sundays.
Found in the vibey neighbourhood of Sheung Wan's Cat Street market/antique mecca, La Contoche (read: The Canteen) is new Gallic at its best. Devoid of the cliché bistro chairs and predictable café seating, its reminiscent of what you might find in Oberkampf, the hipster haven in Paris' 11th arrondissement. The décor is contemporary and a little bit Bauhaus, walls are tagged with graffiti statements and there is a Foosball table to entertain you while you wait. It has a fantastic affordable wine-list and an amazing roster of Chef Specials.
Recommendations: Try the Rabbit or the fillet of barramundi cooked in a tinfoil parcel. For desert, the homemade nougat ice-cream topped with M&M's is to die for!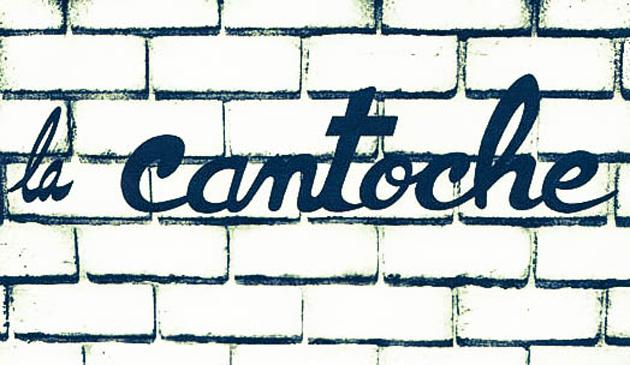 LA CABANE A VIN
When: TGIF and date nights
Price per head: $35 AUD
Where: G/F, 62 Hollywood Road, Central, Hong Kong,
Phone: 2776 6070
Opening Hours: Closed on Mondays.
The ultimate in Hong Kong wine bars, this high-brow local haunt occupies a distinctive shop front on the Central district's buzzing Hollywood Road. The traditional rustic fit-out, with wine barrel bar tables and o'bjets d'art, contrasts beautifully with the progressive selection of food and drinks on offer. La Cabane A Vin's unique 'non-interventionist' approach focuses on wines that are not only organic, but also free from yeast, sugars and additives. If this sounds too pretentious for you, think again. The magic of this venue is found in the cozy, clubhouse atmosphere and the youthful, friendly. A classic assortment of cheese, goats cheese salad and charcuterie are on offer. If you go, you must-try the black pudding boudin noir.