We've teamed up with Pedestrian to bring you The Insider Project, covering all the little hidden gems that you probably wouldn't find by yourself passing from one city to another.
Paris; the city of romance, known for the Louvre, Eiffel Tower & Love Lock Bridges.  Art and romance aside for now, it's the nightlife we are interested in. Dive a little deeper and venture out a little further than the famous Champs Élysées and into the real hipster hangouts with Marie Vinay and Cloé Bailly, our Contiki Insiders. The following are a couple sourced from the 10th arrondissement and what used to be known as the old Indian and red-light district. If you are feeling adventurous and not afraid to feel slightly out of your comfort zone, have a dig around some of these…
Le Mauri 7
Address: 46, Rue du Faubourg, Saint-Denis
Although at first glance, Le Mauri 7 (pronounced "Moree-set") may seem like just another shaggy bistro full of old men, red leather banquets, dark lighting and a pinball machine. By about 7pm, this swank little bar does a 360 and the hipsters start to roll in. By 11pm this place is pumping and it's no wonder; the drinks are cheap and music is super old school, creating the perfect "old meets new" scene.
Trip Tip: When the night ends and your feeling the munchies, stop for a quick cheese naan nibble from the Indian restaurant next door.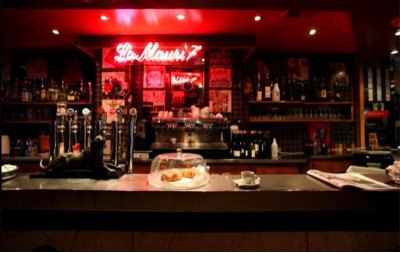 Photo via Le Mauri7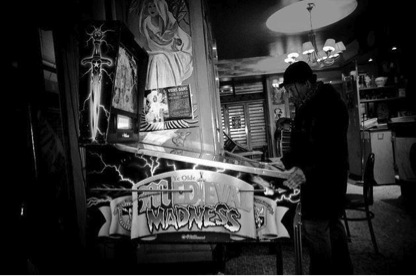 Photo via Le Mauri7
Chez Jeannette
Address: 47 Rue du Faubourg, Saint Denis
Le Mauri 7's older and more sophisticated brother, Chez Jeannette is located just across the road. Feel free to switch between the two bars depending on your mood and which is has the best "talent". With a great selection of wine, delicious food and very attractive bartenders, you won't be disappointed.

Photo via Chez Jeannette
Le Nüba
Address: Nuba, top level of La Cité de la Mode et du Design
36 Quai d'Austerlitz, 75013
Located a short cab ride out of the 10th arrondissement, Le Nüba is a quaint garden on top of La Cité de la Mode, a contemporary Art Museum near Gare d'Austerlitz in Paris. This is where the party lovers and trendsetters gather when the sky is clear and the weather is warm. This venue is notorious for being difficult to get into. It certainly helps if you are with a bunch of cool people or arrive early. But don't be disheartened; if you don't get in, you can always make a quick trip back downstairs to Wanderlust, located on the ground floor.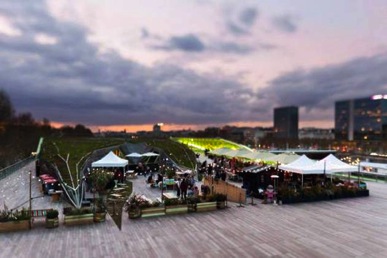 Photo via NUBA
To read the full article or enter The Insider Project competition, click here.