Look no more. The Urban List have done all the hard work of taste testing every suitable candidate in the beautiful city of Sydney to bring you the 7 Best Burgers in Sydney. There is a plethora of incredible burger shops at your fingertips right here in Sydney, its time to put down the Macca's Big Mac and pleasure your tastebuds with something a whole lot more delicious and probably a whole heap healthier too!
Here are a couple we've pulled from the list. Let us know what you think of them!
Rubber Duckie Taphouse
Address: 49-53 N Steyne, Manly NSW 2095
Opening Hours: Monday-Thursday 11-9pm, Friday-Saturday 11am till late & Sunday 11am-10pm
One word: Beachside – possibly the best location to devour a mouthwatering burger. Eating burgers by the beach at Manly is one darn good way to finish any day. Pub-style Wagyu patties of juicy goodness are topped off with some sweet beetroot, zucchini pickles and a layer of warm melted cheese, with a side serve of crispy fries. YUM!

Chur Burger
Address: 48 Albion Street, Surry Hills NSW 2010

Opening Hours: Monday 11:30am-5pm; Tuesday-Saturday 11:30am-10pm
Six weeks after opening, Chur Burger was named Sydney's Best Burger in the Sydney Morning Herald's Good Food Guide and they continue to delight Sydneysiders with their tasty buns. They offer a wide range of meats for every taste (including a veggie option) and a selection of innovative snacks as well as a classic flavoured milkshake to top it off.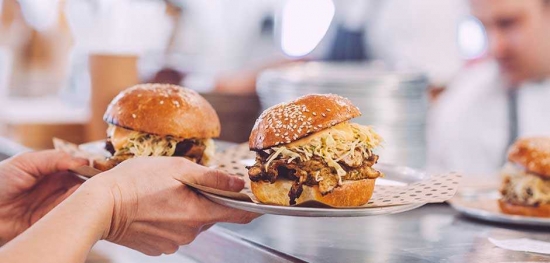 The only one missing from the list:

StreetSoul Burger
Address: 49 Perouse Road, Randwick NSW 2031
Opening Hours: Midday til late
Offering Gluten-Free & vegan friendly options for a surprisingly reasonable price, StreetSoul is definitely one to treat yourself with. If you're craving a feast – add on some thyme and rosemary hot chips and do yourself a favour and go the Homemade Lemonade option to quench the thirst. You'll walk out completely satisfied without having the heavy guilt sitting in your stomach.
Click here to visit the full article.
Images and article from The Urban List