Need an introduction to finding the best skating spots in Australia's Wild West? Sidle up next to our man on four wheels, Contiki Insider Matthew Elson. Today we're kick pushing out the final instalment in Matt's Guide To Unearthing Australia's Best Skating Spots, following on from his guides to the best terrain found in Sydney, Melbourne and Canberra with a run down of the lay of the land in WA. Plus, nine out of ten Kanye's agree: West is best.
THE WOOLIES LEDGES
The Woolies Ledges and WA skateboarding go hand in hand. High enough to be deemed 'legit', yet still low enough to learn new tricks on, these metal-edged ledges have featured heavily in both national and international skateboard media and have been the epicentre of WA skateboarding for decades.
Clinton 'Chipper' Walton sits dangerously close to the throne in the hierarchy of the Western Australian skateboarding royal family; if the stars align you just may get a chance to see Chipper caressing the sacred ledges with his Ventures and stomping the devil out of his well-popped tricks.
There's an extremely low to non-existent security presence at Woolies and a shopping centre down the street to take care of all things snack related. These factors make for hours of unadulterated four wheeled fun at this spot.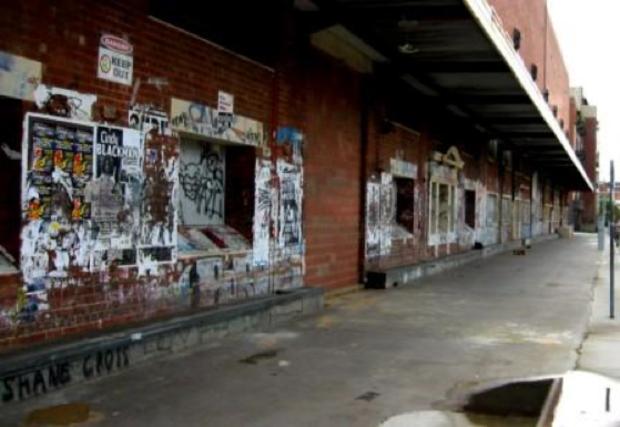 Photo via www.skateboard.com.au

ALBANY SNAKERUN/SKATEPARK
Built in 1972 by locals, this knee-grazing, board-shredding snake run is rumoured to be Australia's oldest skatepark. Like most parks from this era, Albany was built to provide wave starved surf rats with some flat day fun. Charge the roll in, race down the proverbial line then hit the fast approaching banks, mini vert walls and hips as you please. The weathered ground is far from accommodating so I'd recommend putting on your chunkiest wheels for this vintage gem.
The city of Albany is approximately a four and a half hour drive south of Perth down the Albany Highway. While in the area, be sure to swing by Tanglehead Brewery to sample some award-winning handcrafted ales. My pick of the crafty bunch would be their playfully titled 'Southern White Ale'.
Albany Skatepark
Address: Sanford Road, adjacent to Albany PCYC, Albany 6330
Tanglehead Brewery Co.
Address: White Star Hotel, 72 Stirling Terrace, Albany WA 6330
Phone: (08) 9841 1733
Website: Tanglehead Brewery Co.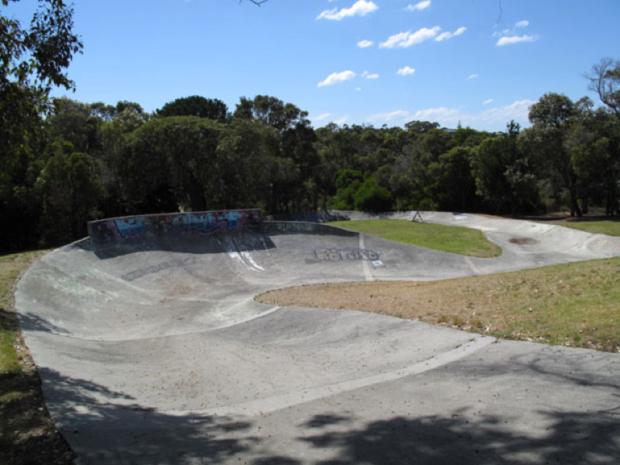 Photo via www.skateboard.com.au
SUBIACO BOWL
This bowl is like the estranged identical twin brother to Melbourne's Fitzroy Bowl. If Fitzroy were the filthy, foul mouthed, pack-a-day smoker that writes swear words in public places, then Subiaco would be the wholesome, squeaky clean, parent-pleasing twin that has been exfoliating and moisturising from an early age - one that you'd happily introduce your teenage daughter to.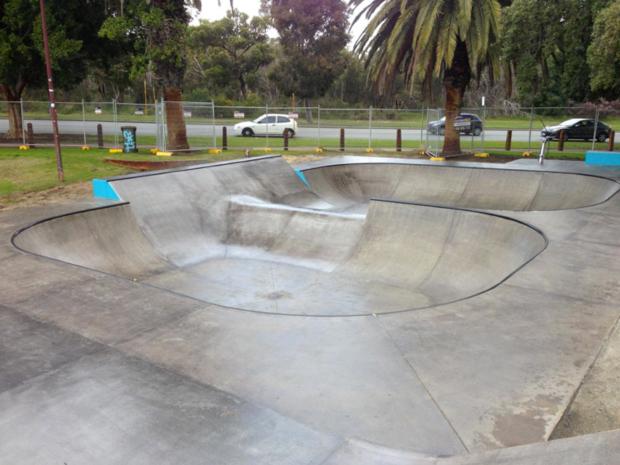 Photo via www.skateboard.com.au
'Subi' bowl consists of two bowls adjoined by a spine and a hump, with a flat bank/quarter pipe hybrid to the left hand side. Unlike its wayward interstate twin, there's more to Subiaco than just the bowl - a modest yet enjoyable selection of well placed street style obstacles line the perimeter of the bowl.
Address: Corner of Thomas St and Rokeby Rd, Subiaco 6008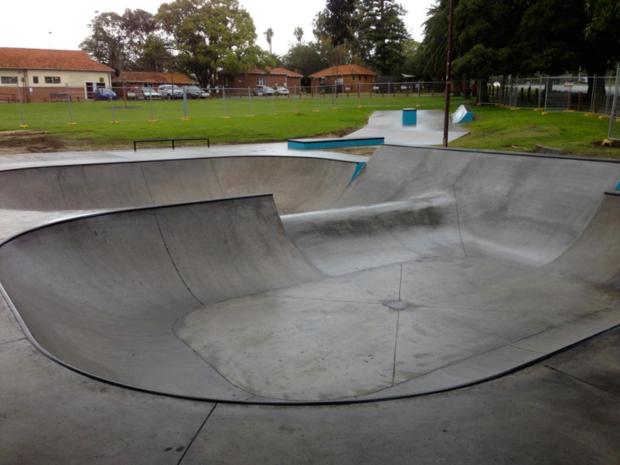 Photo via www.skateboard.com.au
NEWBOROUGH STREET PRIMARY
If you're looking for a place to skate away from the masses of overly-proficient teenagers, jaded old guys and the prying eyes of the general skateboard riding population, then Newborough Primary may be worth a look in. The school is not the best spot in the world but that's what makes it worthy of your time. A mellow bank, benches and a number of stair sets can all be found within the grounds.
Perhaps the most notable aspect of Newborough St. Primary is the six stair with the child size hand rail, the perfect partner to lose your street rail virginity to.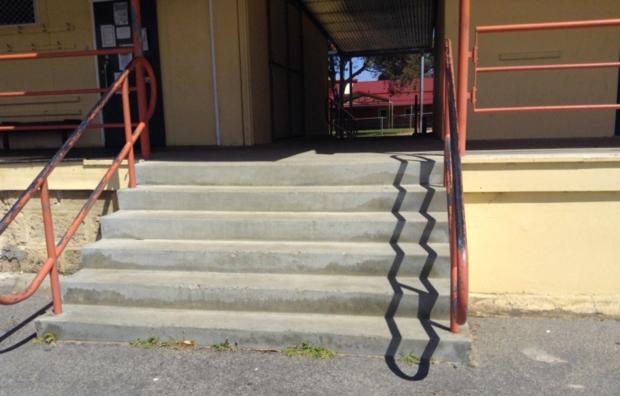 Photo via www.skatespots.com.au
Newborough St. Primary can be found approximately 15 minutes from the Perth CBD in the suburb of Doubleview. Its lack of a crowd creates a pleasant atmosphere for the self-conscious, agoraphobic skateboarder that's looking to make a man of himself. As this spot is a school, it's obviously only skateable on weekends or during school holidays.
Address: 178 Newborough St, Doubleview 6018