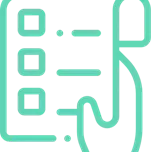 SHORT ON TIME, BUT LONG 'OLE BUCKET LIST?
European Horizons is about checking off the big-ticket items of Amsterdam, Munich, Venice, and Paris AND the experiences you didn't even realize were Bucket-list-worthy.
This trip will see you doing all the things that Europe is known for; learning about history and culture, eating up big in Italy, tasting beer in Germany and chocolate in the Swiss Alps, but it's going to show you things you don't even know will be your lasting travel memories yet; like seeing surfers in the unlikely city of Munich.