Georgina Lawton
[00:00:48] Welcome to the podcast ladies. Thank you. All right. Now Georgina we're going to start off with you. Now you had a normal lovely childhood but there was always one thing that stood out to you and your family. Can you tell me a bit more about that.
[00:00:59] So I grew up just on the outskirts of London and I had a relatively normal upbringing aside from the fact I didn't look like anybody in my family. I'm tall and I've got curly hair I'm brown skinned and black and mixed race but the rest of my family is completely white. And nobody really spoke about why that was for most of my life until I asked them really what age to the lack of knowledge. And your parents not necessarily answering your questions began to take its toll. So anxieties about my race they kind of gnawed away at me at different points in my life growing up. Even I had this really nice happy childhood. There'll be points when I'll be out in five years old and I realize that you know my mom look different to me and I'd speak to my friends in school and say oh why I'm watching my skin's this color on why you think my mom's not colors I could I was very much aware of it from a young age but then I'd go to my parents and they'd say things like oh you know you're definitely related to us and you're definitely our child and we love you and you don't need to worry about that. But they didn't really ever give me answers as to why I didn't look like them. So these kind of occasional incidents would pop up but just random points in my childhood five years old and 10 years old someone would call me like a derogatory word in the playground and then I'd come back to my aunts and say this has happened why is this happening. And I think my parents just weren't able to really get to the bottom of and of why that was they just weren't able to really kind of engage with my difference at all. They just weren't able to talk about it.

[00:02:20]
Yes they obviously were trying to keep you like in a positive light and I could do it by the same times like not that's giving you the answers that you were kind of.
[00:02:26] But why exactly and like this would happen regularly and it got kind of worse as I got older because you know as you get older you get more cynical so by the time I was about 16 17 I was identifying as mixed race and I was going into central London and south London and being around people that look like me a little bit more often. But then as I kind of ventured into those pockets of London I get more questions and oh what's your mix or like why you mixed race but you don't know what country or from that's really unusual. So as I got older it kind of got more difficult to say oh my parents are white and they definitely my parents just didn't really add up. The older I got yeah.
[00:02:56] You had an instance when you were in a classroom and a teacher pulled you up in front of the class which is my fear of everything just being embarrassed in front of school and being teased is just like watching over you. But how was that for you. What happened.
[00:03:08] Yes. I was quite confident in school had lots of friends and I had quite good relationship with his teachers in my politics teacher and them for some reason in the middle of class one day. She's just looking at the school register and she pulled me up in front of everybody in the classroom silent and she was like Oh I'm just looking down the school register and I can see that the mark down on the on the school system your ethnicity is white. So my parents whenever they entered me into the school system for whatever reasons they couldn't engage with my difference they had done something really stupid because I wasn't passing is why I'm not light skinned I'm not able to to move through the world as a white person and I think for my parents them wanting me to be like them so badly was them you know putting down on the school system that I was white. That was a silly move to make. Definitely. But then my teacher kind of pulled me up on this in front of the whole front of every and then everybody in the year above heard about you you're the guy with the white parents what do you think you're white what's all this about. And it was just really really embarrassing. And it was just not not a good situation to be in and just kind of like yeah dredged up all these insecurities again on your hunt for more answers you did decide to take a DNA test.
[00:04:08] Now when did you first get that idea. When did that kind of come as a this is somebody need to do. Because I'm not getting the answers I want from my parents.
[00:04:15] So I think just in my late teens it was easier just to take my parents words as although I was gonna get from them. And when I was outside of my family I didn't identify as mixed race or black but kind of within the family I was just racist we didn't talk about race until about my difference it was just unspoken about. But then my dad got sick and then all these anxieties I had about me maybe not being related to him or not being relate to my mom they were kind of just like popping up in my mind. So it wasn't till after he passed away that I kind of got these DNA results processed that he'd given me permission to take and then I think a year off to he he'd been he'd been passed away. I finally processed it and then it kind of revealed that I wasn't related to him. I was related to my mom and my brother. I wasn't related to my dad so then that's just like when my world starts a sort of shift and everything sort of felt a lot more difficult after you took that DNA test you did another one to essentially find out where in this vast world that you come from.
[00:05:13] Tell me about that.
[00:05:14] Yeah after the results came out that revealed that me and my dad went related it was really difficult between me my mom and I couldn't really see myself staying in London for the foreseeable future so I decided to go and travel and write and sort of do all these things that I hadn't done as a person of color because I've been too afraid to do that sort of hanging around with people like me dating people that look like me just living in spaces where there's other dark skinned people that's something I'd never done growing up on the outskirts of London is a very white area. And so yeah I decided to leave and travel and then I took a DNA test on the road in Mexico with a company that sent me a DNA test they'd read about my story. So I sort of blogging and writing about it at this point and talking about the link between travel and identity and then this company sent me a DNA test and were like oh you should you know find out more about your origins. So then I did the test I think in Mexico and they posted it to me in Cuba. It was all all over the place and then I got the results when I was in Nicaragua. So that was kind of crazy just kind of taking the test and being all around these different places when all this stuff was going through my head. I was around different types of people and around people that look like me for the first time and I was kind of learning about my own blackness whilst being in countries where blackness was perceived in varying ways. Like in Cuba I was a mulatto in Nicaragua.
[00:06:27] I was just black. And then in New York I was kind of biracial so I was having all these different experiences and having this kind of crash course in blackness while still trying to work out where I was from. And then I got the test results back when I was in Nicaragua and it said I was about 50 percent Nigerian. Okay so I was like okay cool. This is interesting but also a bit of a shock. Like I just had all this stuff going through my mind about where I would be from and not having an identity was kind of my identity in a way. All my life people have in my life to go with white parents and that's the girl who's mixed race doesn't have mix. And then suddenly to have a country. It was satisfying but it was also kind of anticlimactic in a way. I was like I was in all these different blends. It's just one area of Africa in Nigeria. And I've got a lot of Nigerian friends from London as well and they were all like oh yes we're sisters.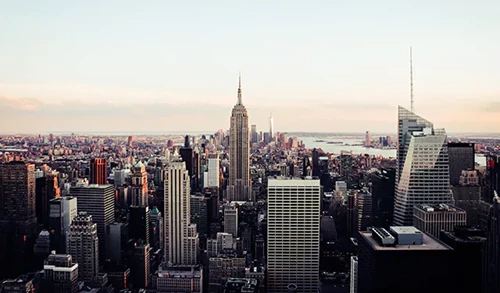 [00:07:11] Well well I was just like oh OK that's it.
[00:07:14] Then call her with the knowledge of knowing that you're half Nigerian. Have you gone to visit Nigerian hopes of trying to connect with a new part of your identity. Have you done that yet or is it on the books to try to.
[00:07:25] Definitely on the books this year I really would like to go on some sort of Heritage Tour. That's something I'd love to get involved in this year and maybe see if I can go to Nigeria and just kind of get in touch with some part of my heritage. Of course that's not really going to be the same as my Nigerian friends who've grown up with that cultural knowledge but it'll be maybe a taster of just what we've missed out on.
[00:07:45] HORN um so you were diagnosed with condition when you were 12. Can you tell me a little bit more about that and your story.
[00:07:51] First what I want to say starts all right. She's just sat here listening to you and I can just listen to you all day. I'm sorry.
[00:08:00] I can't honestly because I'm like I'm half Punjabi and a half Tanzanian. But I've always gone to Punjab and I've never been to Tanzania. So I really want to go. Yeah. So I have polycystic ovaries and it's a condition that affects the way that the ovaries work.

[00:08:17]
So ovulation can be quite hard. It can be quite difficult for me so ovulate which causes irregular periods it causes infertility and I literally just have more antigens in my body than any other woman words which causes facial hair and PCOS when I was first diagnosed I thought it was a very rare condition and grown up I realized one in five people with ovaries actually have one in five really one in five used to be one in ten but so many people have it they even trans men too and yeah when I first got diagnosed I thought I was dying of a rare disease I didn't want cackling about that. But yeah I was dying of very rare disease because no one spoke about it. The celebrities out there that have it Victoria Beckham has it.
[00:09:04] No way. It really like. I'm trusting she keeps it on the DL son.
 
[00:09:08] Now talk to me about the transition about wanting to remove your beard because of bullying and becoming a spokesperson for the body positivity movement when a person's been ridiculed and abused all their life and they've gotten to a point where you know they're backs up against a wall and they've got their hands up and you know they don't see themselves moving in any which way. For me as a person in that situation I could either drown in this deep dark hole of depression suicide and self-harm that I was in or I could say fuck this what I'm going to live it for me you know I'm going to live life how I want to I'm going to adorn myself whether I want to. I have tried living with you know through people's opinions and expectations of me and I still can't please them. So literally middle finger up to society I'm going to live how I want to live. And at the age of 16 you're trying to you know socialize have a social life go out with friends etc. But for me that's when I started just accepting my battle. It was booze I went through years of trying to remove and change the way I looked remove my facial and any which way I could. And you know I'm a bit obviously wanted to be there because it came back with a vengeance.
[00:10:26] Aligner guy really I know I know. She was like Bitch I'm coming over.

[00:10:31] So I just got sick and tired of always being put down always trying to change myself and I got to a point on all sides you know I'm going to just be me at the age of 16 I thought Okay this is a time where I'm just going to re-evaluate myself in the relationship I have with my body and you know who thinks about that at the age of 16. You know it's hard. Obviously I had like the 5 o'clock shadow half earn a little stubble half an hour. OK. This feels good. And then I just thought you know what you've gotten this far. Now I just carry on growing your hair out. Just see how it goes see how it looks.

[00:11:05] Yeah. And then it just grew and I realized that now that I've actually decided to keep my beard life's gonna be a lot harder. You know I had obviously a pressure from society and these Eurocentric beauty standards I had pressure from my family and friends to look a certain way and I mean I don't look like what a regular woman looks like. But what is normal.
[00:11:32] You look amazing. I know I do.
[00:11:35] It's taken a long time for me to build a relationship with myself and actually realize you know that you do look different you know. But your difference is beautiful. And you know it's a different that's allowed you to be powerful and strong and you know you've made a life for yourself where you know body shaming and bullying is universal and so many people go through it. And you've made a life for yourself where you're not actually able to help people through your story. You know my life now has got nothing to do with my beard my beard is just a part of me just like my arm is. Yeah. But the message that I have that's what's important. I have tomorrow my battles to go naturally because I went physically remove her my message I'll still say this stay the same.