Bonjour Beaujolais! Wake up at 9 and hop to the fancy new bathrooms to grab a shower. The sun's out already, illuminating the vineyards. There are all sorts of options at the breakfast buffet, but a pan au chocolat and a coffee is an unbeatable combo. Then it's time for a light yoga class on the lawns at the front of the Château, as you feel your worries melt away...
Lunch
Venture out into the vibrant vineyards as the sun beats down, heading into the surrounding countryside. Find a perfect picnic spot and stop for lunch: baguettes, cheese, grapes – and a small glass of wine; this is France, after all. Back at the Château jump straight into the pool! Anyone for volleyball?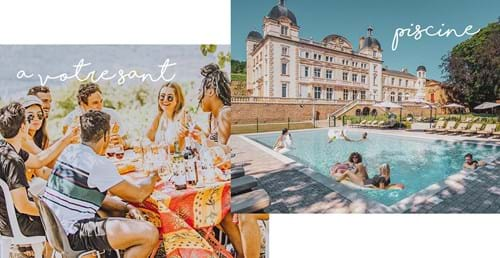 Afternoon
Take a long shower in the brand new bathrooms, followed by a freshen up in the luxe new powder room. Ooh La La. Then snuggle up and watch a movie in our new cinema room.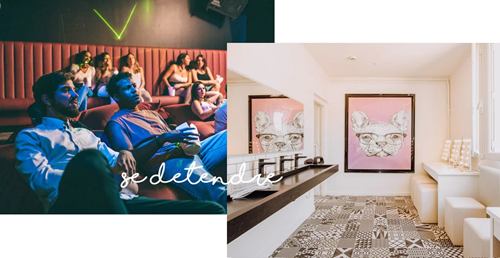 Evening
After a cheeky pre-dinner cocktail at the bar, it's time for the group feast, cassoulet: a local speciality with sausages, beans and confit (washed down with some Beaujolais wine, naturally). Then it's time to get your dancing shoes on, as you boogie the night away in the legendary La Cave. Fancy doing it all over again tomorrow?