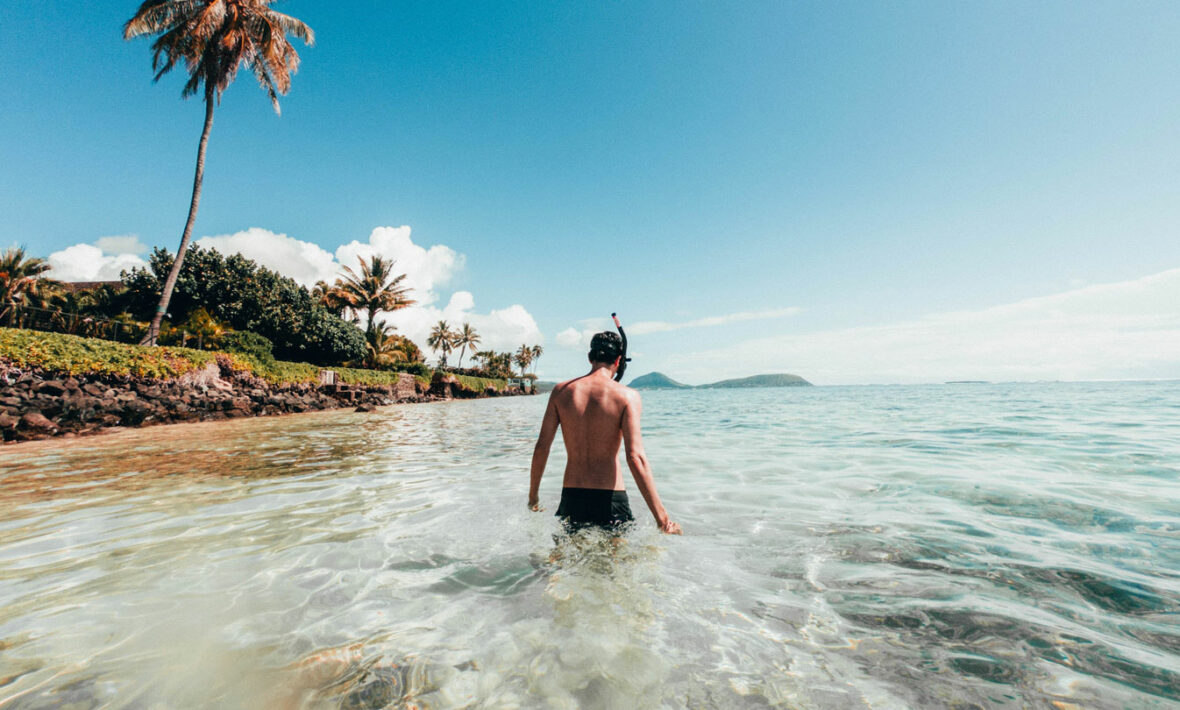 Beautiful place, Hawaii. Kaleidoscopic coral reefs, powdery beaches, crystalline waters. But there's also something slightly eerie about this archipelago. Maybe it's the dramatic volcanic landscapes, maybe it's the way clouds roll behind the mountains, or maybe it's something to do with the rich local folklore, but away from the bright beaches this place can be a bit spooky, too. 
That's why it was the perfect setting for Amazon Prime Video to shoot its mysterious and murderous new series, I Know What You Did Last Summer. Stunning locales aplenty, but there are dark secrets buried beneath the sand and volcanic ash.
So, in honour of our new favourite show, we thought we'd unearth a few of them, with a guide to 12 of the most mysterious hidden gems in Hawaii.
The Redwood Trail – Maui
Who knew Maui had redwoods? Well, now you do. And though these are babies compared to the ones you'll find in Cali (they were brought to Hawaii in the 1920s, so have a bit of growing to do to beat the 3,500 year old Muir Snag), they still make for a beautiful, winding trail in Polipoli State Park. Spot colourful wildflowers on the way, as the birds serenade you overhead.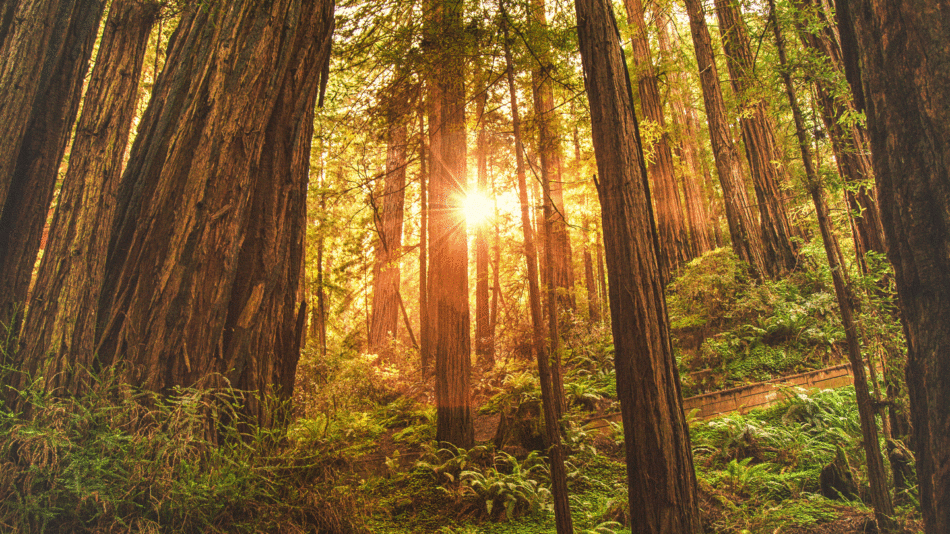 Image source:Billy Hyungh @ Unsplash
Mermaid Caves, Oahu
Watched the show yet? You might remember the starring role of a certain infamous cave…
Oahu's Mermaid Cave has some strange local legends, too, but fortunately for less ominous reasons. Whether rumours of mermaids entering the sea cave under a full moon are true or not, this place is still well worth a visit, with sun-beams piercing through the caverns and bouncing off the cobalt Pacific.
Located on Oahu's west side, this place is shrouded in mystery, and you may need to snorkel around a beach to get there. But it's one of the most unique things to do in Hawaii.

Bamboo forest, Maui
Located on the Mauku side of Maui, this trail follows a creek through to cascading waterfalls and wild swimming pools. Stand in the centre of the forest on a windy day and hear the bamboo clinking together like nature's wind-chime, which gets drowned out as you reach the rushing waterfall.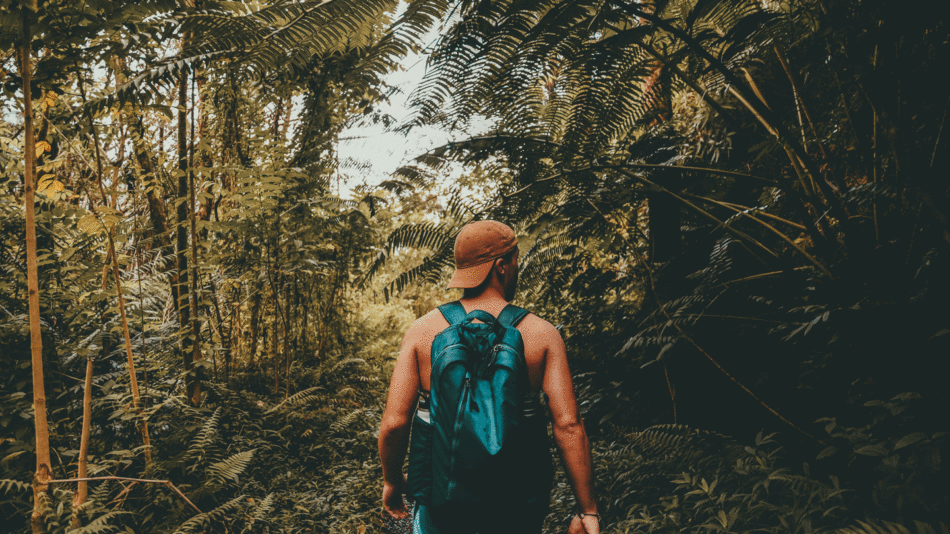 Image source:Nina Eliot @ Unsplash
Kalihi Valley Wallaby Colony, Oahu
Yep, you read that right. Hawaii has spectacular biodiversity, but I bet you didn't expect to find a colony of rock wallabies here?
In the early 20th century, so the story goes, two wallabies escaped a private zoo in Kalihi Valley after their joey was attacked by a dog. Apparently they've done pretty well for themselves in the outside world, forming a colony that once stretched from Nuuanu to Halawa Valley. Their numbers have dwindled since, and sightings have become less frequent, but the locals are convinced they're still out there, nibbling on Christmas berries.
We did say there were hidden gems in Hawaii, didn't we?
Olowalu Petroglyphs, Maui
For a fun treasure hunt – that's more accessible than the quest for the elusive Hawaiian wallaby – head off the beaten track near Wailuku, where you'll find the Olawalu Petroglyphs (Pu'u Kilea in the Hawaiian language), carved into the basalt over 300 years ago. 
You'll be able to spot etchings of numerous human and animal forms, as well as sea-faring vessels. Though the meaning of these images are unknown, they're said to represent ancient legends and stories.
Nakalele blowhole, Maui
On Maui's northwestern coast, you'll find a regular eruption that has nothing to do with the Haleakala volcano. The Nakalele blowhole is a natural geyser that explodes seawater 100 feet into the sky every few minutes. If you're lucky, you might be able to spot a rainbow forming in the mist; or if you visit in the right season, whales arcing in the distance.
Plus, if you face the blowhole and head to your right for a while, you'll be able to find something that isn't such a hidden gem: Maui's famed heart-shaped rock. Sure, it looks better on the 'gram than the Nakalele blowhole, but isn't quite as impressive up close and personal.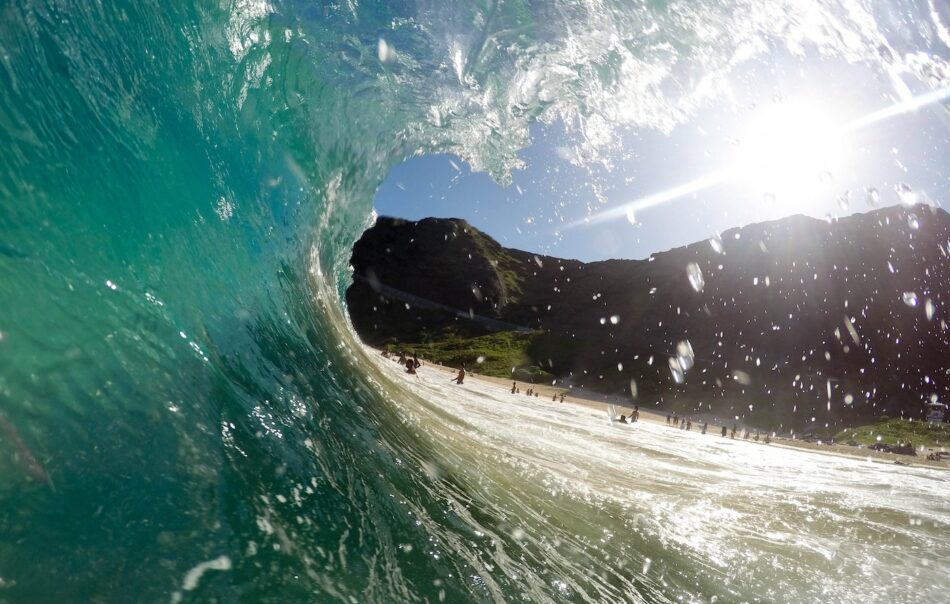 Kawela Bay, Oahu
This is one of the more secluded spots on Oahu (so don't tell everyone about it). Located near Turtle Bay, which we visit on our new and exclusive Hawaii Escape, Kawela Bay has all of the postcard-pretty credentials Hawaii is so good at. We're talking coconut palms, calm turquoise waters and pure white sands. Bliss.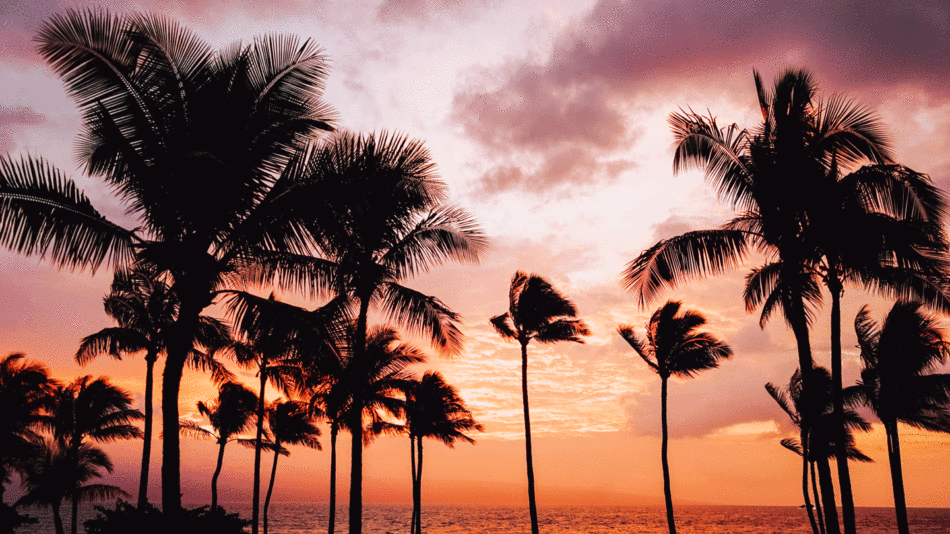 Keahiakawelo, Lanai
This rock garden (known as the 'garden of the gods'), is a stunning collection of mysterious boulders and rock towers. Hawaiian folklore suggests that the landscape was formed when two competitive priests, Lanikaula and Kawelo, had a contest to see who could keep a fire burning the longest. They subsequently used every piece of vegetation in the area to keep theirs going.
Head here at dusk and you'll see the rocks come alive under the setting sun, flickering as though their flames are still blazing.

Corsair plane wreck, Oahu
This corpse of a corsair plane rests at the bottom of the ocean just off Oahu, courtesy of a 1948 air force mission gone wrong. Though the pilot was fine, the plane met a more macabre fate, and now is host to a large population of garden eels.
It's an advanced descent, but experienced divers can enjoy some spectacular underwater photography of the rust-covered plane, teeming with marine life. Easily one of the strangest and most spectacular hidden gems in Hawaii.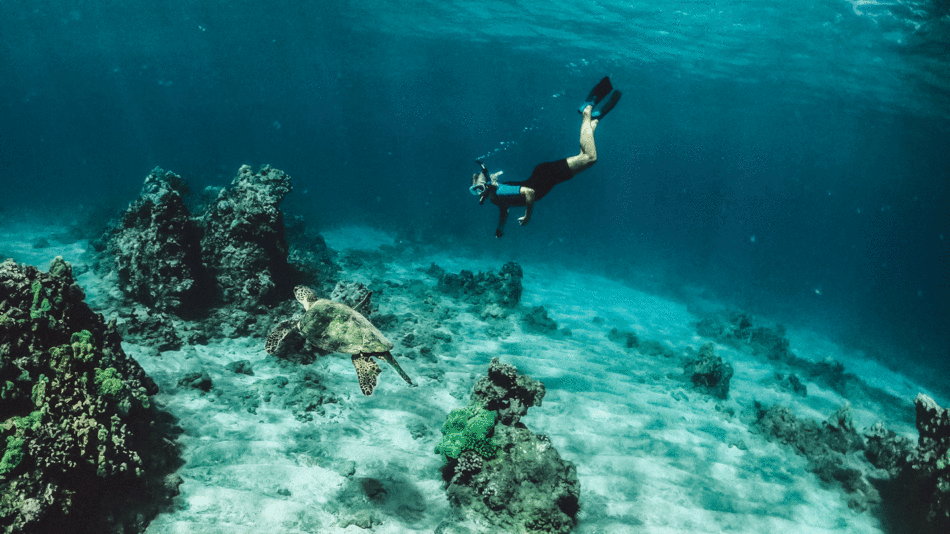 Image source:Subtle Cinematics @ Unsplash
Kahumana farm, Oahy
This place started off as a community of farmers, social workers and people transitioning from homelessness to form a community that observes Hawaiian religious and cultural traditions.
 Their mission is underscored by Maka'ala (mindfulness), Aloha (empathy) and Lokahi ( working together), and they support support adults with developmental disabilities, housing and employment projects for homeless people in the Leeward community of Oahu and provide affordable meals for children across several schools and communities. A good cause. A great meal. It's win-win.
The best bit? You can visit on our new Hawaii Escape trip!
Allerton Garden, Koloa
On the banks of the Lawa'i stream, where Queen Emma of Hawaii once held her estate, you'll find the magisterial Allerton botanical garden. Filled with native palms, exotic plants, sculptures and waterfalls, it's easy to see why it's been the backdrop of so many Hollywood classics, from Pirates of the Caribbean to Jurassic Park.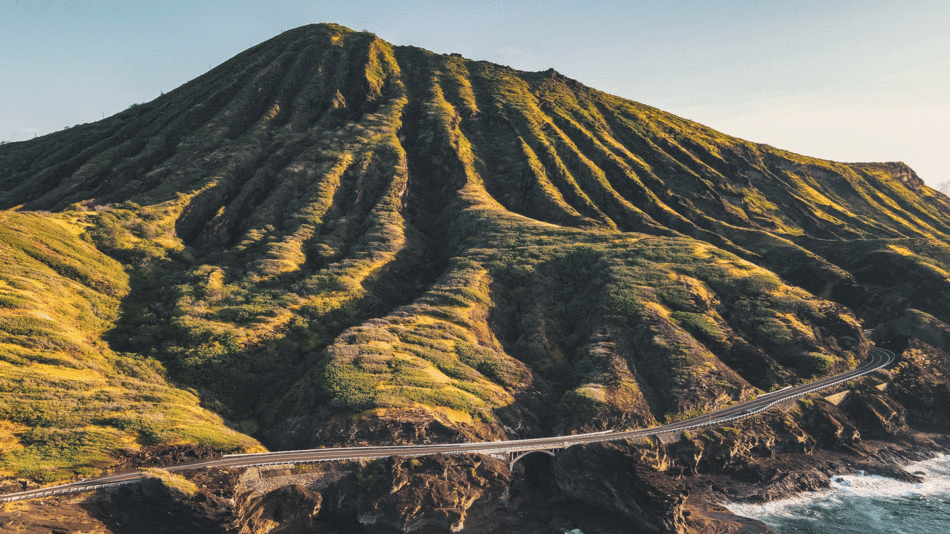 Lanai cat sanctuary, Lanai City
Ending on a high, then. The Lanai cat sanctuary was founded by Illinois resident Kathy Carroll to help with the large homeless cat population. Now this 3.5 acre sanctuary is home to more than 600 rescue cats. Visit the sanctuary and you can play with the cats and pose for that purr-fect Instagram shot. Not as unique as a wallaby – but rumour has it these guys are a bit friendlier.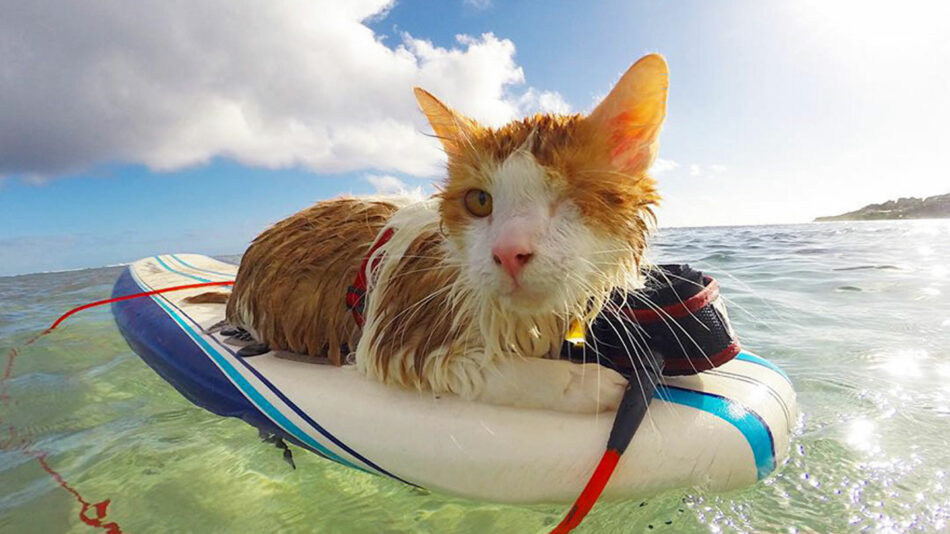 Image source:Contiki