South America travel guide
The streets of Rio de Janeiro during carnival season. The zapping chilli peppers that make your plate dance with fire and flavour. The giant snakes, nest-building bears, neon birds and glow-in-the-dark frogs. More football legends than you can squeeze into a fantasy team. South America. It's bright. It's bouncing. Whatever floats your paddle boat, you'll find it here. But where to begin? Tranquil Atacama Desert or tantalising Punta del Este? Machu Picchu or Christ the Redeemer? Mayan history or museums for the future? This South America Travel Guide will help you plan the most perfect, bucket-list-friendly tour of the land of beaches, mountains, hospitable people and corn-based bread. You are most welcome.
In this article
Introduction
Best time to visit:
That's like asking when's the best time to have a shower, or mix your first Caipirinha of the day – it depends. Is there an event you HAVE to see? Do you like hot-hot or moderately hot weather? Does the tourist season frighten you? Are you here for parties, wildlife or both?
The weather in South America:
The seasons in the northern hemisphere (Brazil, Peru, Colombia) roughly align with the seasons of North America and Europe. Meanwhile, the seasons in the southern hemisphere (Argentina, Uruguay, Chile) run in reverse – so summer is Nov-Jan while winter is June-Aug. (Generally speaking, of course.)
Read more: When is the best time to visit Peru?
Things to do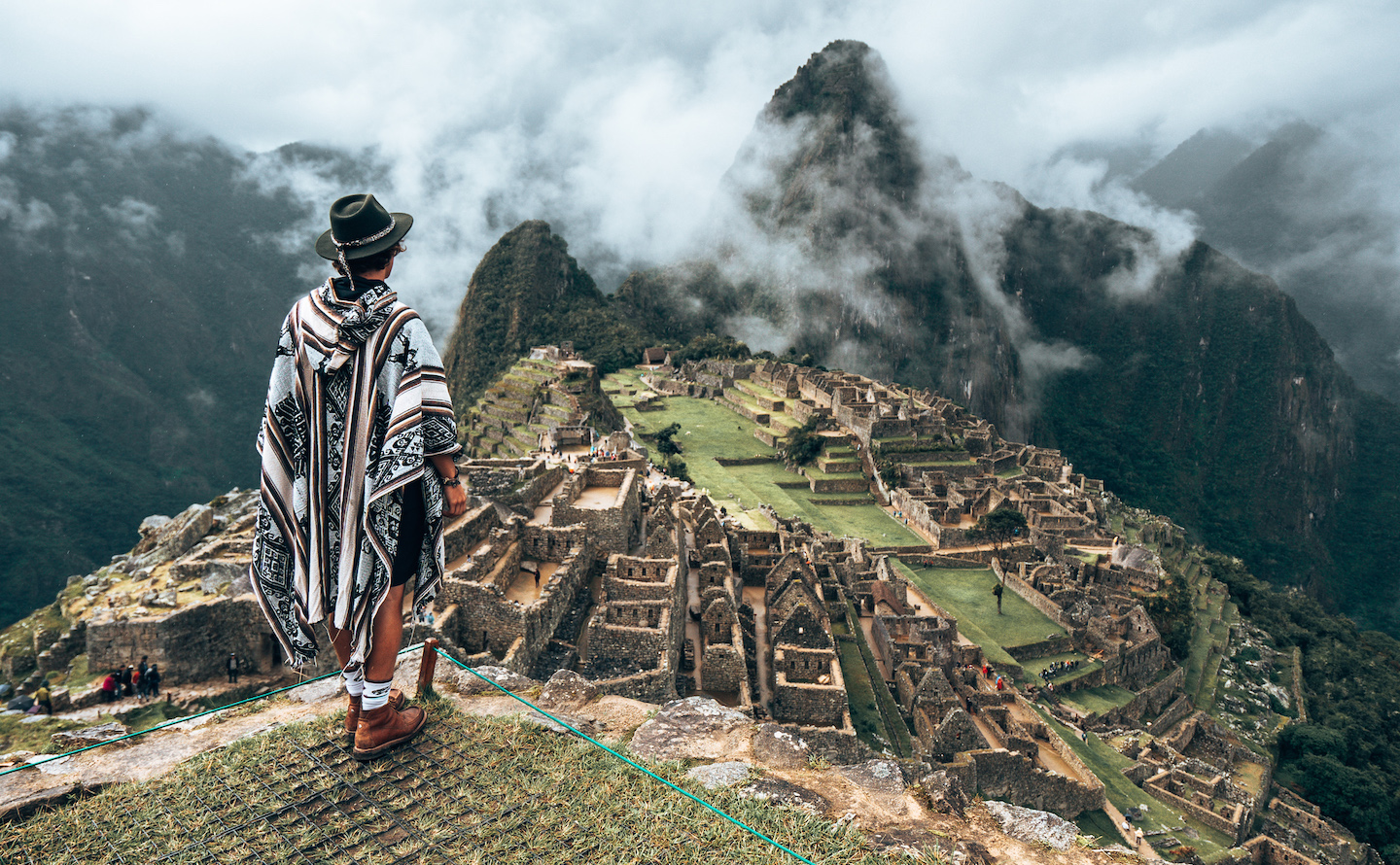 Trek the Inca Trail & visit Machu Picchu
Peru
A world wonder. A life-affirming experience where natural and manmade beauty collaborate but you're the once singing its praises. AKA Hiking the Inca trail to Machu Picchu.
Lose your cool at the Giant Icebergs of Torres Del Paine
Patagonia, Chile
Blue skies. Blue glacial lakes. Blue icebergs. With its magnificent peaks and rare wildlife species, Torres del Paine will leave you feeling, well, anything but blue.
Take tango lessons in Buenos Aires
Argentina
Argentina's national dance has more flavour and fizz than its namesake drink. Where better to test your skills than Buenos Aires? (With a wine tasting sesh beforehand to loosen you up.)
Visit the world's highest capital city
La Paz, Bolivia
Need less attitude and more altitude? Witches' markets, colonial churches and colourful architecture await on your visit to La Paz.
See Christ the Redeemer and party on a boat cruise
Rio de Janeiro, Brazil
Never partied in Brazil? You've never partied. What's better than a Wonder of the World followed by sweet sweet Samba, with a Caipirinha in hand?
Take a helicopter ride over Iguazu Falls
Here at the meeting point between Brazil and Argentina, the view's so good you'll feel like you're flying… even without the helicopter.
Unleash your inner Attenborough at the Galapagos Islands
One of the world's best destinations for wildlife viewing. Adored by all who visit, including Charles Darwin back in 1835. The iguanas await your commentary.
Visit the world's largest salt flats
Andes, Bolivia
Dried-up lake, turned natural phenomenon. Visiting the Salar de Uyuni is kind of like walking on a 11,000km mirror. Thanks, nature!
Read more:Everything to do in Peru that's not Machu Picchu
Top destinations to visit in South America:
Argentina
Capital city: Buenos Aires
Highlights: Aconcagua to visit South America's highest mountain; Perito Moreno Glacier for an ice formation of epic proportions; Mendoza for vineyards, modern art and gorgeous greenery.
Home of: The world's first animated feature movie; Patagotitan mayorum – the largest known dinosaur.
Bolivia
Capital city: Sucre (judicial capital); La Paz (administrative capital)
Highlights: Lake Titicaca – the world's highest navigable body of water (on the border with Peru); Tiwanaku for ancient Inca architecture; Laguna Colorada for flamingo spotting.
Home of: Live Cholita (young women) wrestling; North Yungas Road – dubbed the "world's most dangerous road".
Brazil
Capital city: Brasília
Highlights: Sugarloaf Mountain for panoramic views; Copacabana Beach for seaside party vibes; the Amazon Rainforest to spy monkeys, parrots and sloths.
Home of: The world's largest Catholic population; mandatory voting; 30-100 uncontacted tribes.
Chile
Capital city: Santiago
Highlights: Valle de la Luna for a landscape similar to the Moon; Valle Nevado for winter sports; San Cristóbal Hill for panoramic city views.
Home of: San Alfonso del Mar – the world's second-biggest swimming pool; Gran Torre Santiago – the tallest skyscraper in South America.
Colombia
Capital city: Bogotá
Highlights: Caño Cristales, 'The River of Five Colours'; Tayrona National Park for beachside and rainforest vibes; Valle de Cocora for rolling green hills and towering palm trees.
Home of: Shakira; Emeralds, with up to 90% of the world's emeralds coming from Colombia; Shakira; Pink River Dolphins; Did we say Shakira?
Ecuador
Capital city: Quito
Highlights: Cotopaxi for volcanic scenery and glaciers; Quilotoa Lake – a water-filled volcanic crater; Middle of the World City, the monument that pinpoints the equator.
Home of: constitutional rights for nature (yup, you read that right); the Panama hat; the world's first and second UNESCO World Heritage Sites – the Galapagos and the city of Quito.
Peru
Capital city: Lima
Highlights: Lake Titicaca (bordering Bolivia); the Sacred Valley for ancient Incan ruins; Moray for round terraces; Saqsaywaman for Inca stone walls
Home of: Three-quarters of the world's alpaca population; the world's deepest canyon; potatoes – there's a popular saying that goes "I'm more Peruvian than the potato"
Top 5 festivals in South America: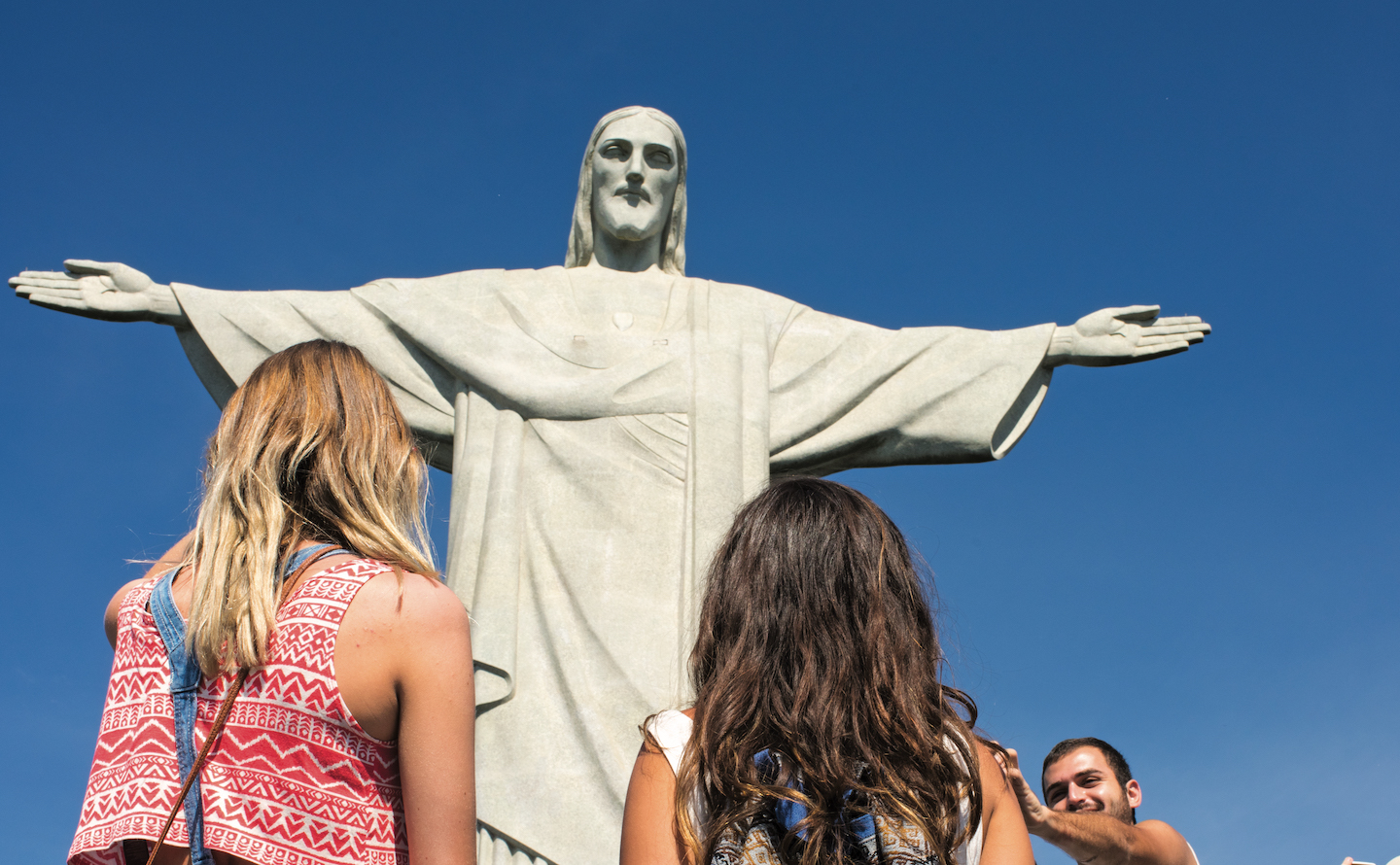 Carnival
Rio de Janeiro, Brazil
Party late into the night at the world's biggest carnival – complete with parades, parade floats, costumes and samba song.
Rock in Rio
Rio de Janeiro, Brazil
One of the world's HUGEST rock/pop festivals, where you bask in the sun listening to the likes of Green Day, Iron Maiden, Justin Bieber and Post Malone.
Salon de Chocolate
Quito, Ecuador
Celebrating Ecuador's world-famous chocolate – with so many free samples you'll be armed with Christmas presents for life.
Oktoberfest
Villa General Belgrano, Argentina
Thought it was exclusive to Germany? Think again! Here, Oktoberfest is held in the mountains – and the German beer and street food are served with an Argentine twist!
Day of the Dead
Mexico
Don't worry, it's way more upbeat than it sounds. Day of the Dead is celebrated all across Latin America as a way of creatively commemorating loved ones.
Top 5 museums in South America: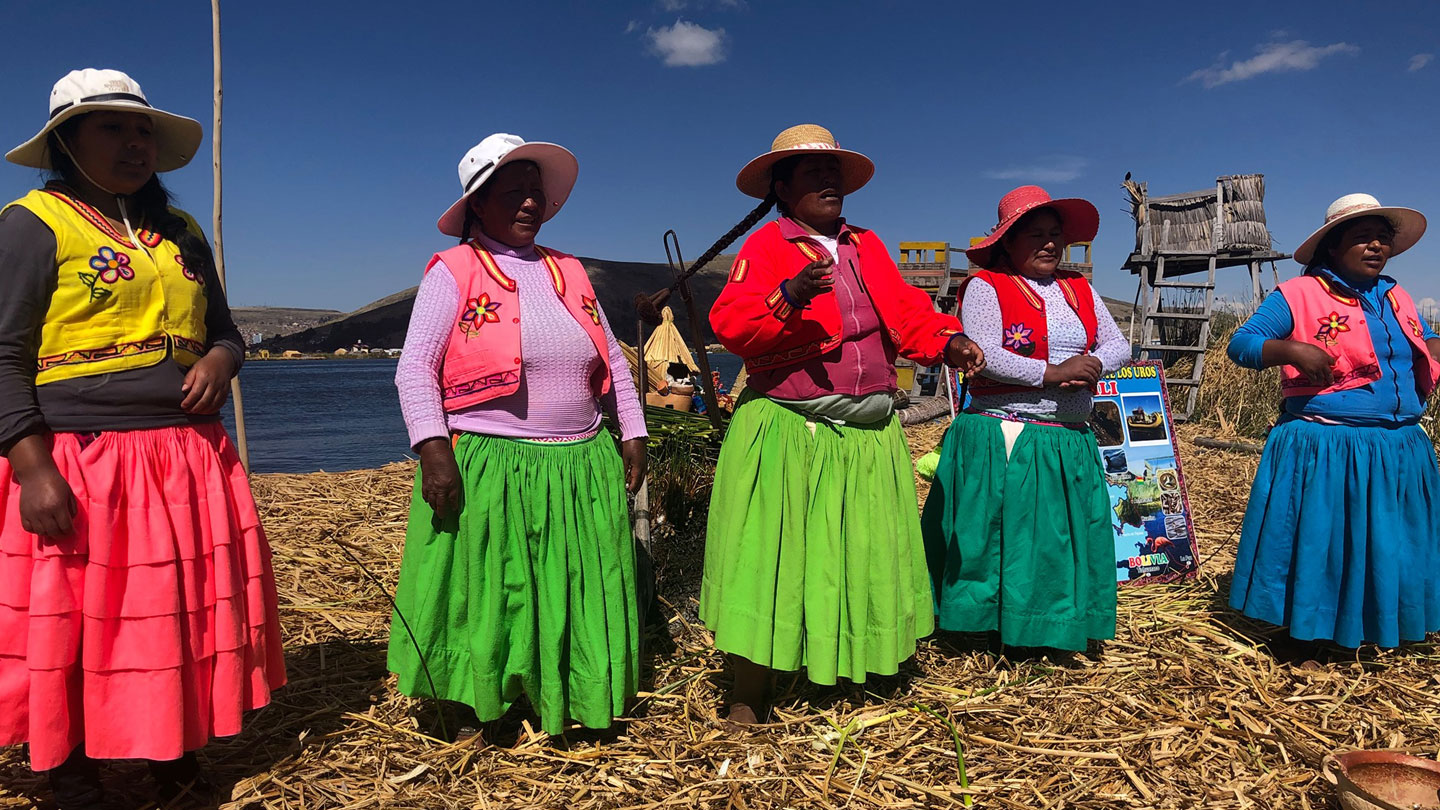 Museo Nacional de Bellas Artes
Buenos Aires, Argentina
Originally built in Paris, this museum was moved to Argentina in the 1900s and is now home to South America's biggest art collection.
Museum of Tomorrow
Rio de Janeiro, Brazil
A futuristic building, all about exhibiting ideas rather than things. It's all very technical, and all very brilliant too.
Museum of Bolivian Andean Textiles
La Paz, Bolivia
Bolivia's biggest collection of garments and textiles, where you can also see looms and traditional methods of Andean fabric-making.
Museo Inka
Cusco, Peru
A must-visit if you want to find out more about the Inca Empire – find mummies, ancient crockery, models and more.
Museo Templo del Sol Pintor Ortega Maila
Quito, Ecuador
A museum dedicated to Andean indigenous culture, in a unique stone building that's a joy to behold… nested in the Andes themselves.
What to pack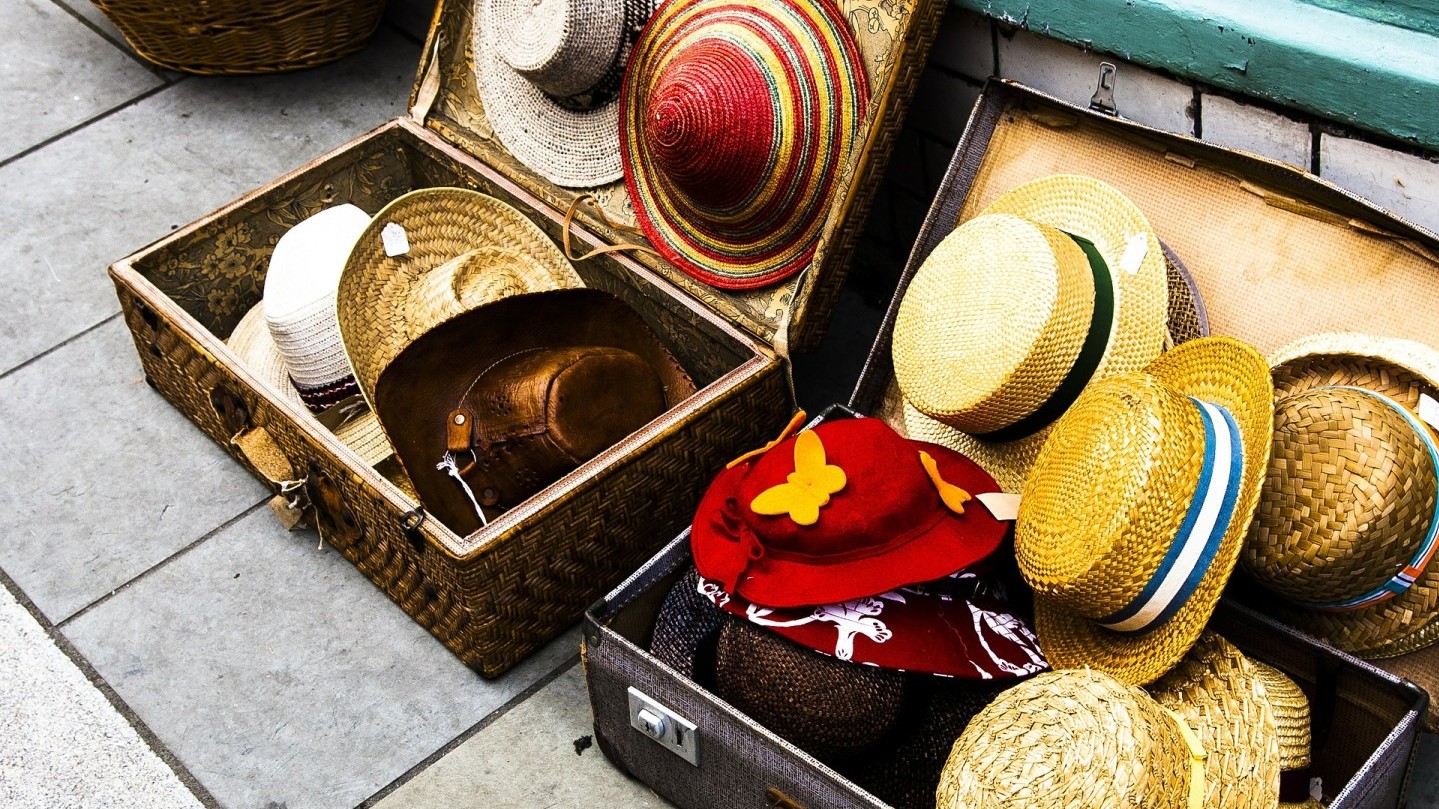 Suncream
Burning with excitement? Sure. Actually burning? No thanks.
Comfy socks and shoes
We're here for blistering views, not blistering heels.
Hat and sunnies
Not today, sunstroke. Not today.
Portable charger
For when social battery's high but phone battery is low.
Hydration tablets / water purification tablets
Quench your thirst. Don't let thirst quench you.
Insect repellent
Less mozzie buzz and more mojito buzz, por favor.
Shammy
These towels take up less space and dry in seconds.
Earplugs / headphones
To help you zone out if you're having the night off.
Read more: What to pack during COVID-19: the ultimate travel checklist
Read more: Stressed about holiday packing? You need the Contiki Pack My Bags Alexa skill
Read more: What to pack for 2 weeks travel in Latin America
Read more: How do you pack for somewhere as diverse as Colombia?
What to eat
Traditional Asado
Argentina
After your first bite of this smokey, juicy, salsa-y BBQ delight, you'll soon see why beef is a source of national pride in Argentina.
Moqueca
Brazil
Fresh fish, soft plantain, veggies and coconut milk combine in this classic Brazilian delicacy, showcasing the flavour and flair of Afro-Brazilian culture.
Feijoada
Brazil
This Brazilian meat and black bean stew – served with rice, greens and orange slices – is part comfort food, part flavour overload.
Empanada
Chile & Argentina
The closest thing you'll ever get to a pocketful of sunshine that you can eat. Super-tasty baked/fried turnovers with a sumptuous filling – they're the perfect snack!
Arepa
Colombia
AKA Cornbread. AKA gluten-free baked goodness, served with meat or veggies, plus delicious melted cheese.