Europe travel guide
Looking for a Europe travel guide? We don't blame you. This place SCREAMS adventure (and we scream back YES PLEASE). European countries offer a list of architectural sites as long as your arm, plus Mediterranean beaches, rolling hills (and don't get us started on the world famous culture and nightlife). There's something for bougie and budget travellers alike, whether you're immersing yourself in the Florentine art scene, guzzling down a glass of authentic Lambrusco or tucking into fresh hand-made pizza with the stretchiest Mozzarella you've ever stretched. Ready for memory making in the City of Lights and your other fav European cities? How about whale watching in Iceland? Sailing in Greece, skiing in Austria, or moshing at the best music festivals around (with VIP access)? Spain. Scotland. Sorted. Here's the ultimate Europe travel guide, with everything you need to know about a captivating continent.
In this article
Introduction
Best time to visit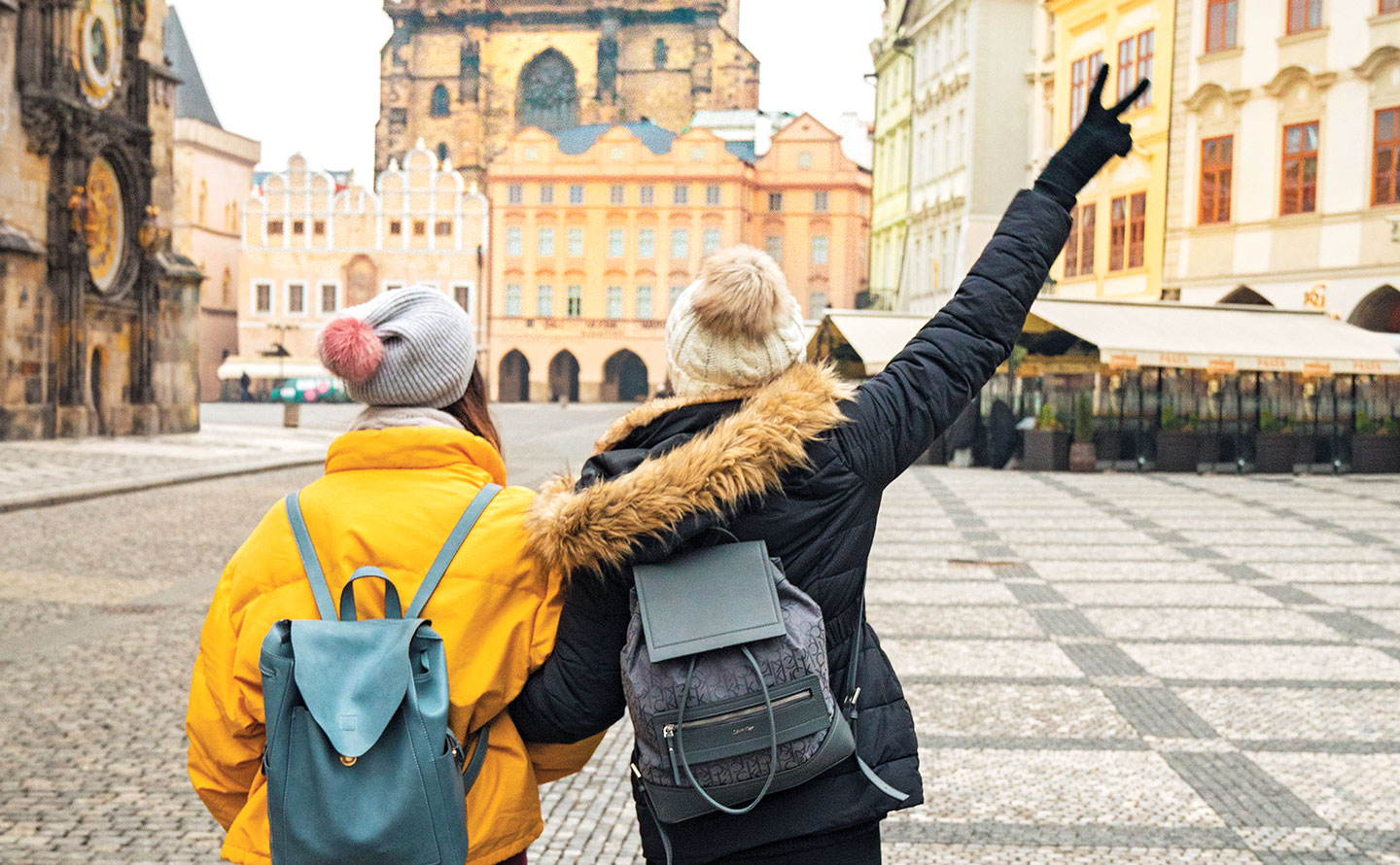 No Europe travel guide would be complete without advising when to visit. But in truth, it's a tricky question to answer. Summer may suit your calendar but never fear, there's lots to see and do in Europe throughout the year (yes we are sitting on the fence).
Perhaps you'd check out Austria in spring for the cherry blossoms, or you'd prefer to dig out your hiking gear and explore the Azores during the milder weather.
Let's not give cold weather the cold shoulder, either. Thermal bath houses have more appeal when it's chilly outside, and who ever visited Transylvania when it was warm? You can witness the Aurora Borealis in Sweden, or find your mum an unforgettable gift at one of Germany's world-renowned Christmas markets.
Summer has its appeal too, naturally, especially if lounging poolside with a mojito in hand is your thing (and if it isn't, you're just out of practice)
Read more: The ultimate guide for when to visit Europe
Things to do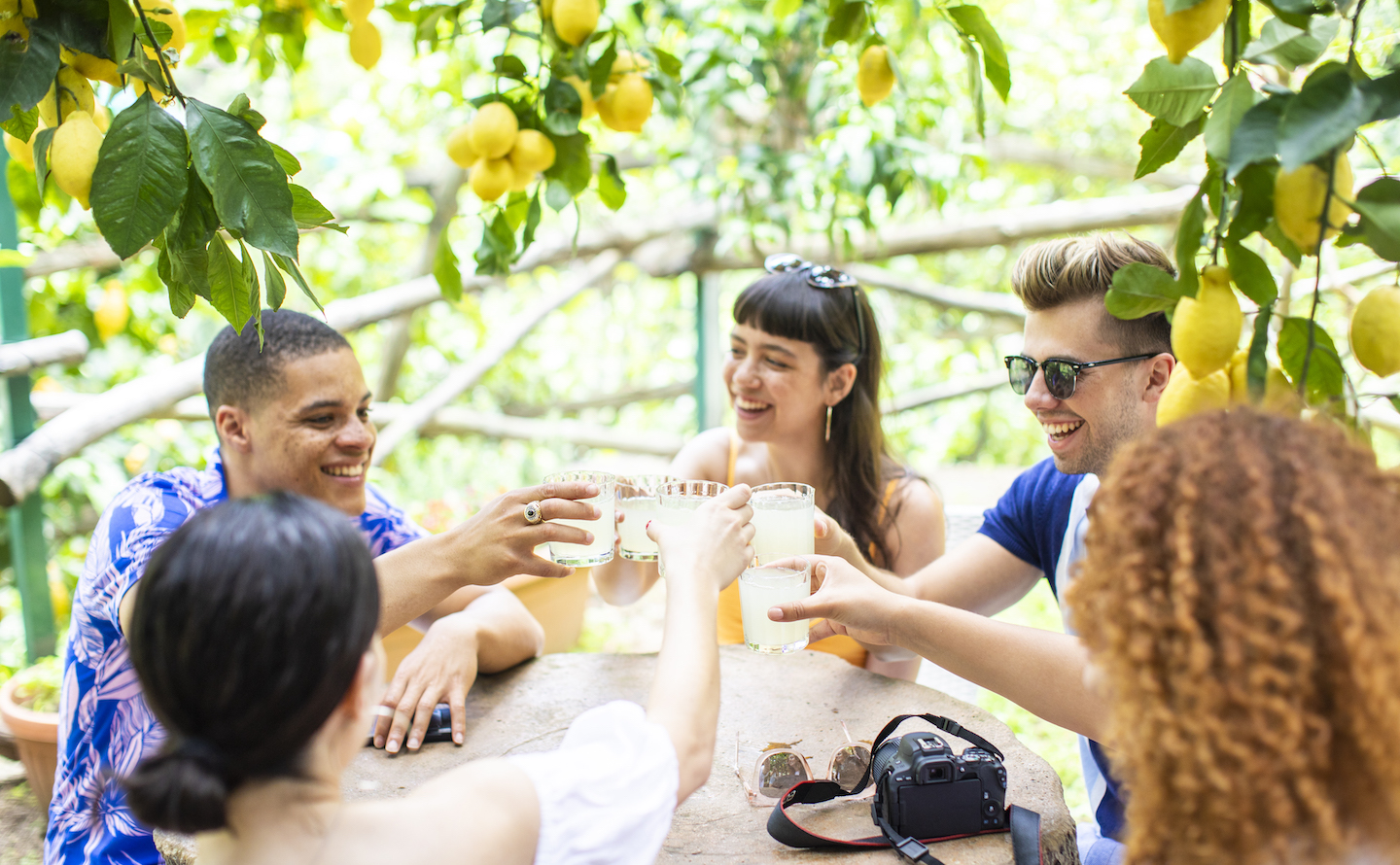 Take a trip down the Grand Canal
Venice, Italy
You've seen the paintings (and the Bond movies) but there's nothing like floating down the Grand Canal in a gondola of your own, gelato in hand.
Visit the Louvre
Paris, France
Did you know if you spent 30 seconds looking at each piece of art in the Louvre, it'd take you 100 days to see them all? That's a collection we're in Louvre with.
Explore the Alps
Stretching all the way from France to Slovenia, the Alps offer over 750 miles of hiking trails, lakes and ski resorts, plus a menagerie of tasty treats. You'll want to bring your mittens, and your camera.
Party in Ibiza
Spain
Buckle up for Europe's paragon of partying where you'll enjoy clubs, pubs, beaches and live DJs, all day and all night, soundtracked by the biggest club anthems around. (You can go snorkelling, too, if you fancy some downtime).
Visit Plitvice National Park
Croatia
Forests. Lakes. Waterfalls. You've seen them before, but never like this. This national park boasts almost as many lakes (sixteen!) as it does wildlife species. One of Mother Nature's very best.
Climb Arthur's Seat
Edinburgh, Scotland
Quick tip: when you're building a beautiful city that boasts epic medieval and Georgian architecture, try to build it beside a 250-metre hill so people can climb to the top and admire the whole thing. We've all got a lot to learn from Edinburgh.

Read more: The ultimate European bucket list.
Top 5 festivals
Oktoberfest
Munich, Germany
Pints, pork, playgrounds and partying. Germany's biggest festival (and the World's biggest beer festival) runs from late September to early October… and is sure to spice up your Autumn. Prost!
Glastonbury Festival
Somerset, England
Look no further if you love your live music (plus a bit of dance, comedy and theatre). Glasto was born out of the 1960s hippie era, and remains an icon of British popular culture to this day. Sure, it's muddy. But it's also magical.
Sziget Festival
Budapest, Hungary
A festival. Held on an island. Accessed by 200,000 festival goers from across Western Europe by "party train". No wonder it's award-winning. Just wait till you see the lineup.
Edinburgh Festival Fringe
Edinburgh, Scotland
Did you know that only the Olympics and the World Cup sell more tickets globally than the Edinburgh Fringe? You'll have the whole of August to check out this world-beating lineup of actors, comedians and dancers.
Primavera Sound
Barcelona, Spain
One of Europe's most-attended festivals, held on Barcelona's epic seafront. With a lineup this diverse, there's probs something for you, your mum and your dad. (Don't fret, it's so big you'd never bump into each other).
Read more: The best fests in Europe!
Top 5 museums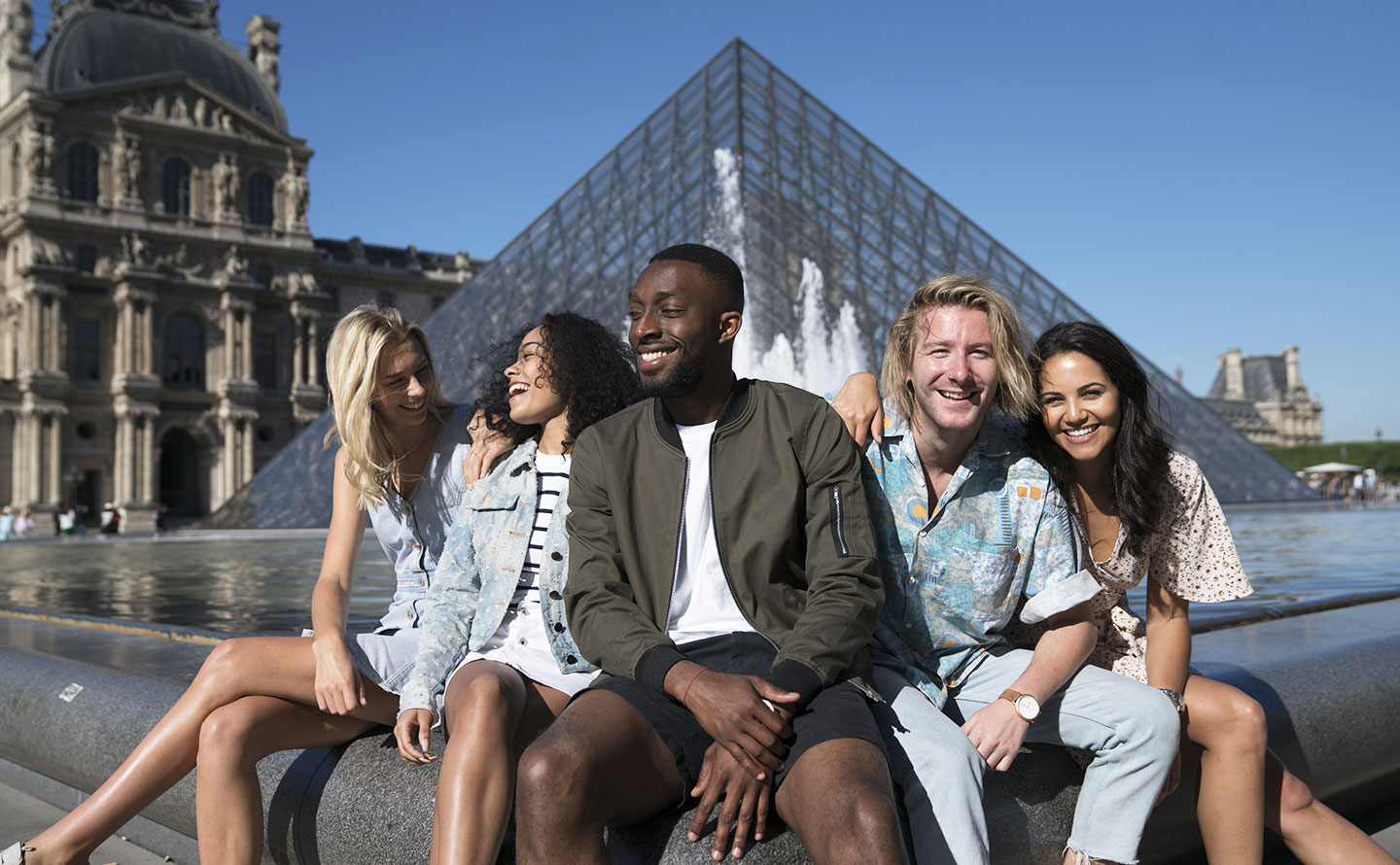 The Natural History Museum
London, England
Millions of relics, dating back billions of years. That's a gazillion reasons to get excited about London's Natural History Museum. Ever seen the skeleton of an extinct giant tree sloth? Yeah. Weird.
Guggenheim Museum
Bilbao, Spain
It's not a UFO. But it's a feat of such architectural flair, we'd forgive you for thinking it had landed from elsewhere. The Guggenheim is worth the trip for a snap of the exterior alone, but its ever-evolving collection of contemporary art certainly isn't to be missed.
Van Gogh Museum
Amsterdam, Netherlands
Amsterdam's Van Gogh Museum houses the largest collection of works from one of western culture's most influential artists. Big words, we know, but he was – and is – a pretty big deal. (A star, if you will).
Acropolis Museum
Athens, Greece
Once the centre of Athenian life, you'll want to put the Acropolis museum at the centre of your to-do list in Greece (or better still, right to the top). A must-see for ancient history buffs, or anyone who loves a good view.
Museum of Broken Relationships
Zagreb, Croatia
Know when you're consumed by heartbreak, and it feels like you're the only person in the world who feels that way? Well, it turns out there's a whole museum dedicated to people who have felt the same way throughout history. So, get over yourself (and try and get over them while you're at it).
Read more: An art lover's guide to the best museums in Europe.
What to pack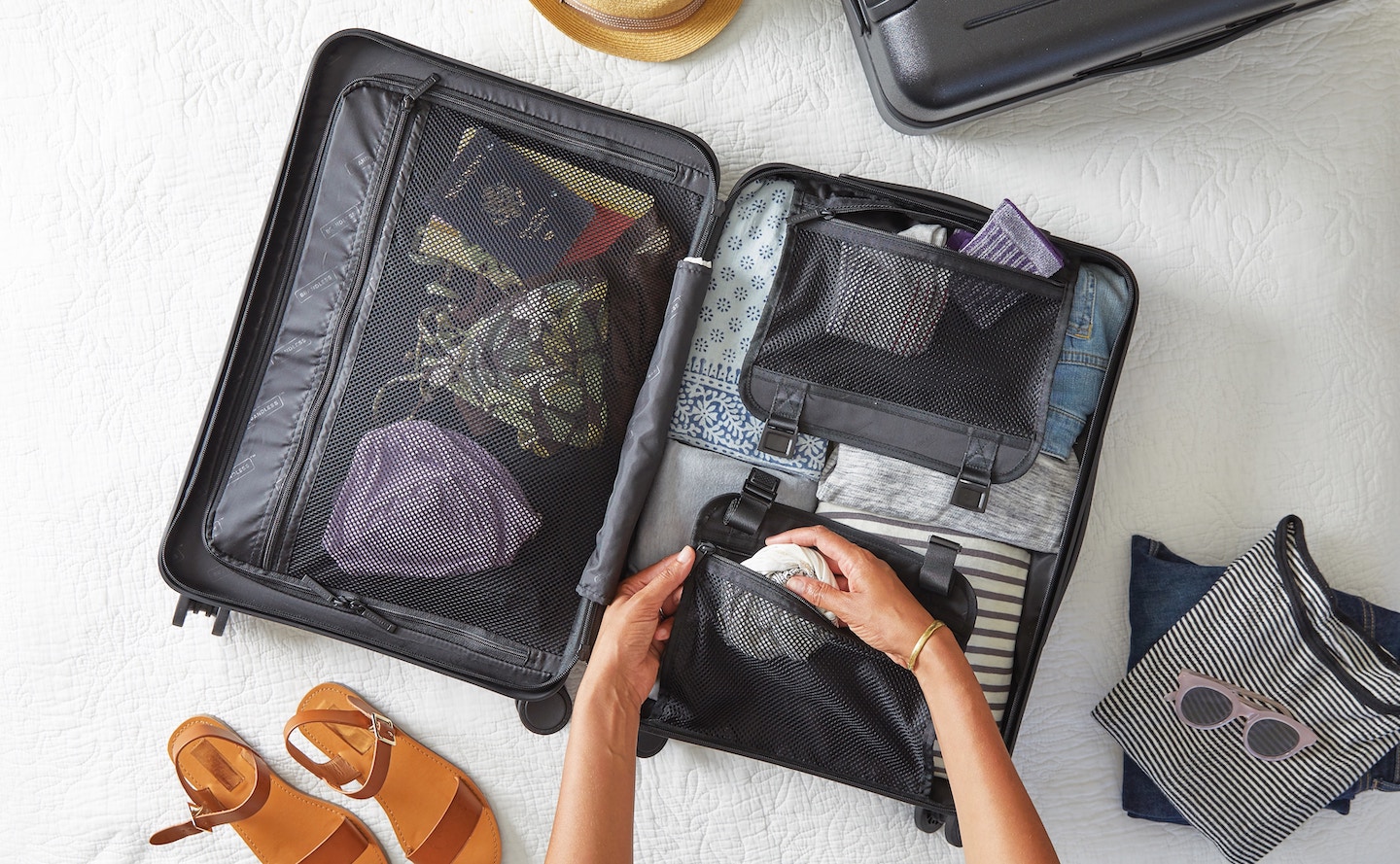 Sure, you know the basics, but here are six top tips that'll put fellow travellers in awe of your perfectly-packed preparedness.
Multivitamins and hydration tablets
There's no simpler way to avoid tiredness, headaches and nausea (or at least, not one that doesn't make you pee).
Safety pins
You never know when something will tear…
Tote bags
…or spill. Or worse… (let's not go there).
Something warm and soft
Hoodies, hats, and scarves don't just keep you warm, they make great makeshift pillows too. Perfect for napping on the plane or the coach.
Toothpaste
Something you never want to forget (even though we all do).
Headphones
Whether it's a podcast or your meditation soundtrack, it's good to zone out every now and then.
Read more: Travel essentials for your next trip
What to eat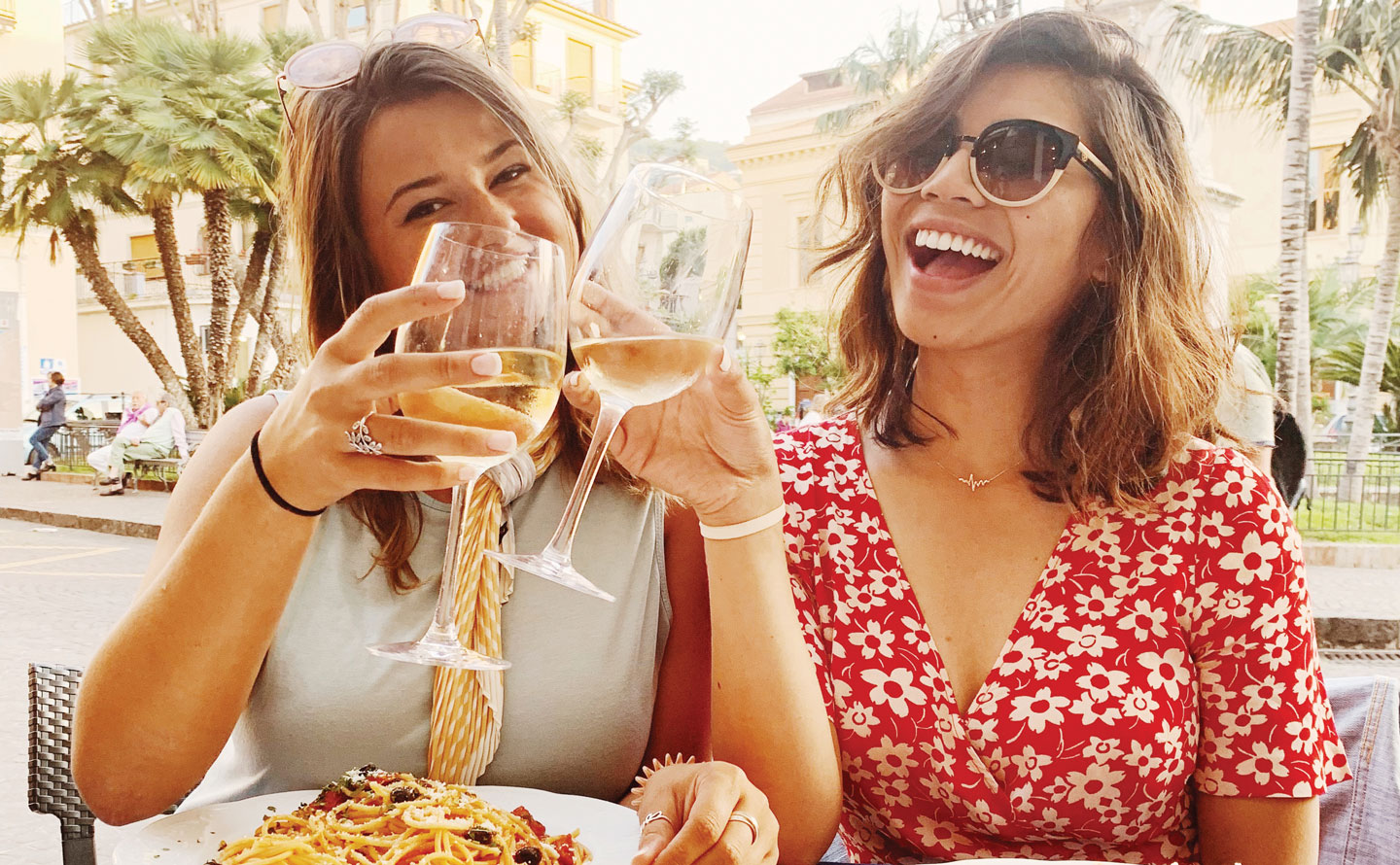 You can't have a well-rounded travel experience without getting your tastebuds involved.
Fish and chips
England
A British CLASSIC. Best served wrapped in old newspaper and enjoyed by the coast with seagulls squawking in the background. Squawking because they can smell salt and vinegar, obviously.
Paella Valenciana
Spain
The holy grail of Spanish culinary delights. Expect fluffy white rice topped with whatever takes your fancy, be it veggie, seafood, meaty or mixed.(Spain)
Coq Au Vin
France
This dish consists of chicken braised with wine, lardon, mushrooms and optional garlic. It's the closest you'll come to enjoying a home-cooked meal away from home.
Kjötsúpa
Iceland
Icelandic folk know a thing or two about keeping warm in winter, and this iconic meat soup is too good to miss.
Guinness
Ireland
Did we say eat? Well, they say Guiness is like a meal, and it's the largest brewer in the world for a reason. Whatever you eat on your trip to Ireland, be sure to wash it down with a pint (or two…)
Read more:
The best vegan restaurants in Berlin
The most underrated restaurants in Paris
The best restaurants in Mykonos town