Africa travel guide
Africa. Home to the world's longest river, hottest desert and even the oldest university. But you'll find more than superlatives here. From densely populated cities like Lagos (Nigeria), to Republic of the Congo's rainforests in Central Africa, to the sparse but sprawling Sahara Desert. This is the continent where the number of languages spoken is topped only by the number of native bird species. And our Africa travel guide is here to help you plan an epic adventure. Can't decide where to go first? That's fine. There's so much choice, it'd be weirder if you could. The most visited African countries are spread pretty evenly across the continent. Morocco in the West is the most popular, welcoming literally millions of tourists each year. Tunisia and Egypt in North Africa are strong choices too, plus South Africa in (you guessed it) the south. Kenya and Tanzania in East Africa are home to some of the world's most famous safari parks. Plus coastline views of the Indian Ocean. See below for our favourite things to do, see and eat. Just beware… FOMO incoming.
In this article
Introduction
Best time to visit
Trick question! There's no one best time to visit a mega continent (the second biggest on Earth) that's made up of deserts, rainforests, savannah, grasslands, wetlands, cities and mountain regions. A good rule is to be specific. Think about what's drawing you to Africa most and go from there.
Good weather? Temperatures range from 6 to 40 degrees depending on location and time. Dry seasons and rainy seasons occur at different times of year depending on the country/area. North Africa is 'dry' from June to September and 'rainy' from November to March.
Safari experiences? Dry season is usually best for going on safari. Water is scarce at this time of year so the animals are more likely to congregate together and will be easier to spot. Scuba diving? Dive during the dry season for calmer skies and warmer seas. Sightseeing? The rainy season is a more scenic time to travel, when the grasses turn green and the flowers bloom.
Things to do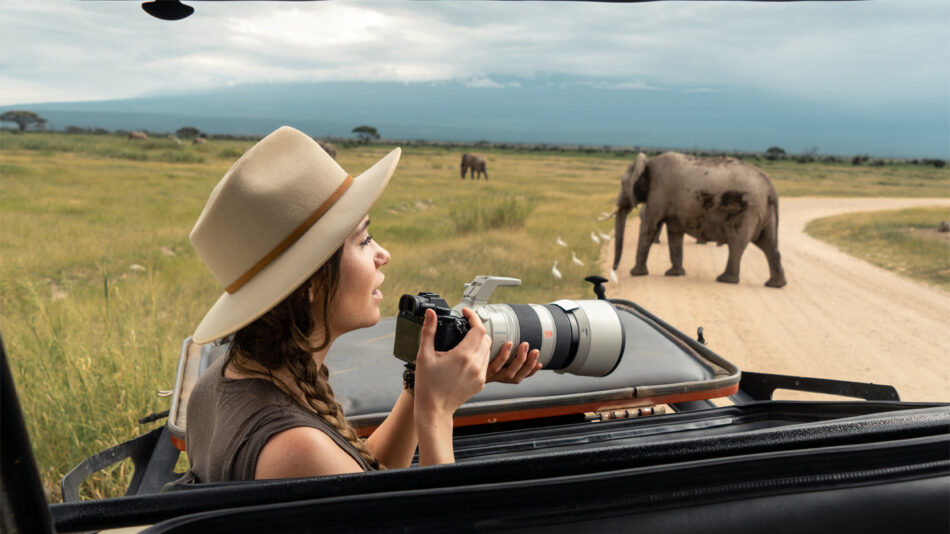 See penguins at Boulders Beach
South Africa
'South African penguins? What's next, arctic monkeys?' But it's true, South Africa's Boulders Beach is home to an unmissable 'waddle' of the continent's only native penguins.
Conquer Kilimanjiro
Tanzania
The adventure has no ceiling, but don't miss climbing the 6,000-metre 'roof of Africa' if you love a good view…and love challenging yourself. Tip: go with a guide.
Discover Magical Zanzibar
Tanzania
Island archipelago, known for its nutmeg and cinnamon trade, plus laid back beaches and all round great atmosphere? Zanzibar really is the home of all things nice.
Gawp at Victoria Falls
Zimbabwe
A natural wonder of the world. THE biggest waterfall in the world. Here at this epic spectacle, the Zambezi river falls over a cliff but it's you who'll fall head over heels.
See the great pyramids of Giza
Egypt
From natural wonders to ancient wonders. Dating back to 6000 BC. Giza sits off the west bank of the Nile and is home to 3 Great Pyramids, plus the Great Sphinx.
Admire the wildlife at Etosha
Namibia
African safari time? Don't miss Etosha. It's one of the biggest national parks on the continent, with lions, elephants, giraffes, zebras and more.
Ride a camel through the desert Merzouga
Morocco
Slower than a motorbike, but humanity hasn't travelled by motorbike for thousands of years, now has it? A truly authentic Moroccan experience if ever there was one.
Meet mammals at lake elementaita
Kenya
They tried to make me go to rehab, but I said no no no… unless it's the giraffe and elephant rehabilitation centres in Lake Elementaita, in which case count me in.
Read more: 20 of the most iconic things to do in South Africa
Read more: 12 unmissable things to do in Zanzibar
Top destinations to visit in Africa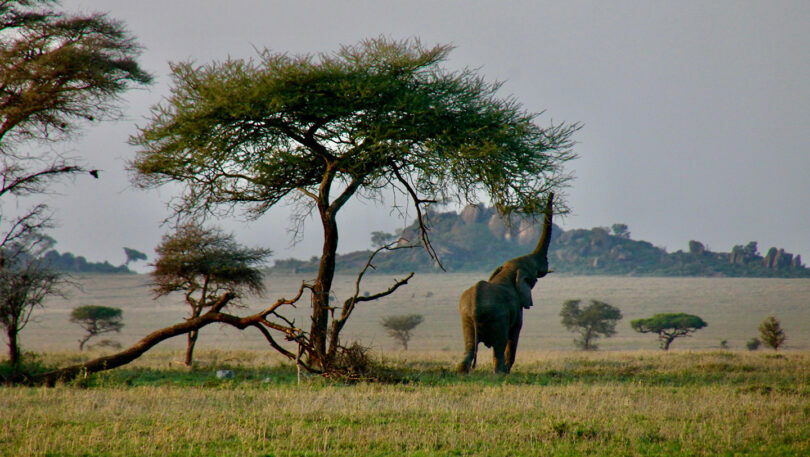 Tanzania
Where: East Africa, with beaches facing the Indian ocean.
Capital city: Dodoma
Highlights: The mesmerising Serengeti National Park and Ngorongoro crater, where you're most likely to see the big 5 (lions, leopards, elephants, rhinos, Africa buffalo) on safari. Zanzibar's beautiful beaches. Mt Kilimanjaro, Africa's highest mountain.
Home of: Tarangire National Park, where lions climb trees.
South Africa
Where: The southernmost part of the continent.
Capital city: Cape Town, Pretoria, Bloemfontein.
Highlights: Kruger National Park, one of Africa's biggest game reserves. Mountain views from Maclear's Beacon and Kirstenbosch. Sun City casino and resort.
Home of: the first ever heart transplant, the only street in the world that has produced two Nobel Prize winners.
Kenya
Where: East Africa, bordering Tanzania.
Capital city: Nairobi.
Highlights: Maasai Mara Reserve, one of the most famous game reserves in Africa, where you can see the great Wildebeest Migration. Amboseli, with awesome views of Kilimanjaro. Lake Nakuru, where flamingos flock in their millions. Mt Kenya, Africa's second-highest mountain.
Home of: Lamu Island, an island where there are no cars.
Uganda
Where: East Africa (to the west of Kenya and Tanzania)
Capital city: Kampala (Africa's nightlife capital)
Highlights: Kibale Forest, where you'll see chimpanzees and monkeys. Bwindi Impenetrable, home to the world's biggest mountain gorilla population. Lake Victoria, the second-largest lake in the world.
Home of: fried grasshoppers, a delicious Ugandan delicacy.
Zimbabwe
Where: South East Africa
Capital city: Harare
Highlights: Victoria Falls, the largest waterfall in the world. Hwange National Park. Mana Pools National Park. Matobo National Park, where you'll find unusual rock formations and prehistoric carvings.
Home of: the 'mbira', also known as the 'thumb piano'.
Botswana
Where: Southern Africa
Capital city: Gabarone
Highlights: Central Kalahari Game Reserve, where you'll see cheetahs, wild dogs and hyenas. The Okavango Delta, a haven for bird watchers and one of the natural wonders of the world. Chobe National Park. Moremi Game Reserve. Tsodilo Hills, a world heritage site where you'll find prehistoric cave paintings.
Home of: huge salt pans.
Namibia
Where: South West Africa, bordering Botswana
Capital city: Windhoek
Highlights: Etosha National Park, known for its elephants and giraffes. Sossusvlei, for red sand dunes. Namib-Naukluft National Park. Spitzkoppe, where you'll find ancient granite peaks and Bushmen art.
Home of: the Skeleton Coast, named after the whale and seal skeletons that used to wash up there.
Read more: 7 best places to visit in Namibia
Top 5 festivals in Africa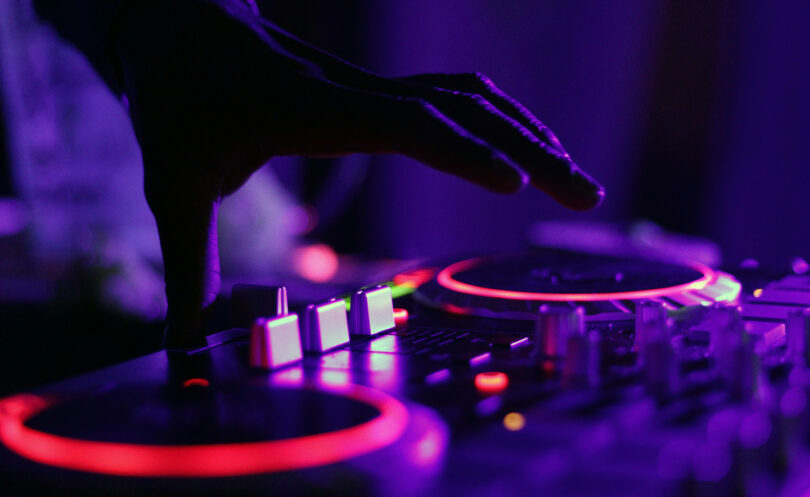 Splashy Fen
South Africa
Like a world-beating location to go with your music vibes? Don't miss Splashy Fen. It's South Africa's oldest music festival, held at the Drakensberg – which is a World Heritage Site.
GIMC Week
Botswana
Gaborone International Music and Culture Week sees musicians, actors, comedians, poets and fashion icons from different backgrounds come together for a big ol' party.
The great migration
Tanzania
More a constant stream than a sudden event, the Wildebeest Migration is a sight to behold nonetheless. Catch it at Maasai Mara in July/August.
Mombasa Carnival
Kenya
Mombasa Carnival has been a celebration of the tribes of Kenya since the 12th century. Expect the streets to come alive with Swahili food, music and dancing.
Fez festival world of great music
Morocco
Music from all across Africa and the Middle East, held in a former arms factory in Morocco. What more could you want?
Top 5 museums in Africa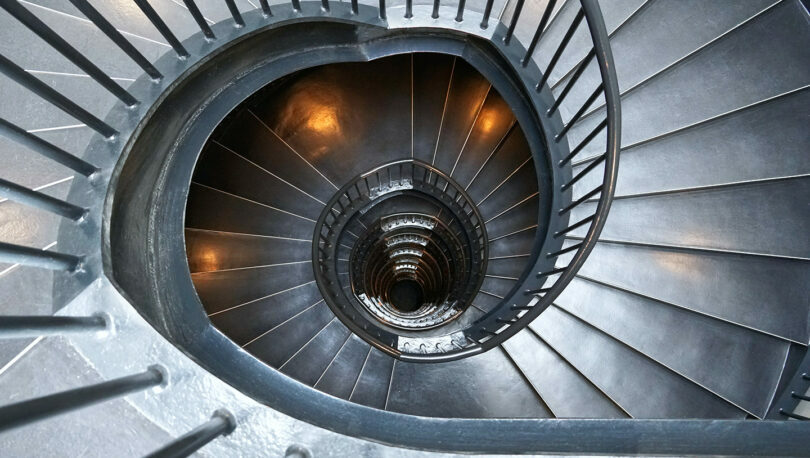 Iziko South Africa museum
Cape town
South Africa's first ever museum, Iziko documents 250 million years of natural and human history. From whale skeletons to South African ceramics.
East Africa slave trade exhibition
Zanzibar, Tanzania
Here in Stone Town in the old part of Zanzibar City, you'll get the chance to pay your respects and appreciate the gruesome reality of one of history's great tragedies.
Bomas of Kenya
Langata
See the traditional mud homes of many Kenyan tribes. Africa's biggest auditorium is nearby too, so you may even get to witness a performance. Oh, and watch out for the monkeys.
Natural history museum of Zimbabwe
Bulawayo
Go nuts, Geology nuts. Here you'll find insights into Zimbabwe's history, going all the way back to the dinosaurs and covering everything from dodo eggs to ancient rock art.
The Egyptian Museum
Cairo
The oldest archeological museum in the Middle East. The statues are so well preserved, you'll feel like an ancient Egyptian yourself as you wander around.
What to pack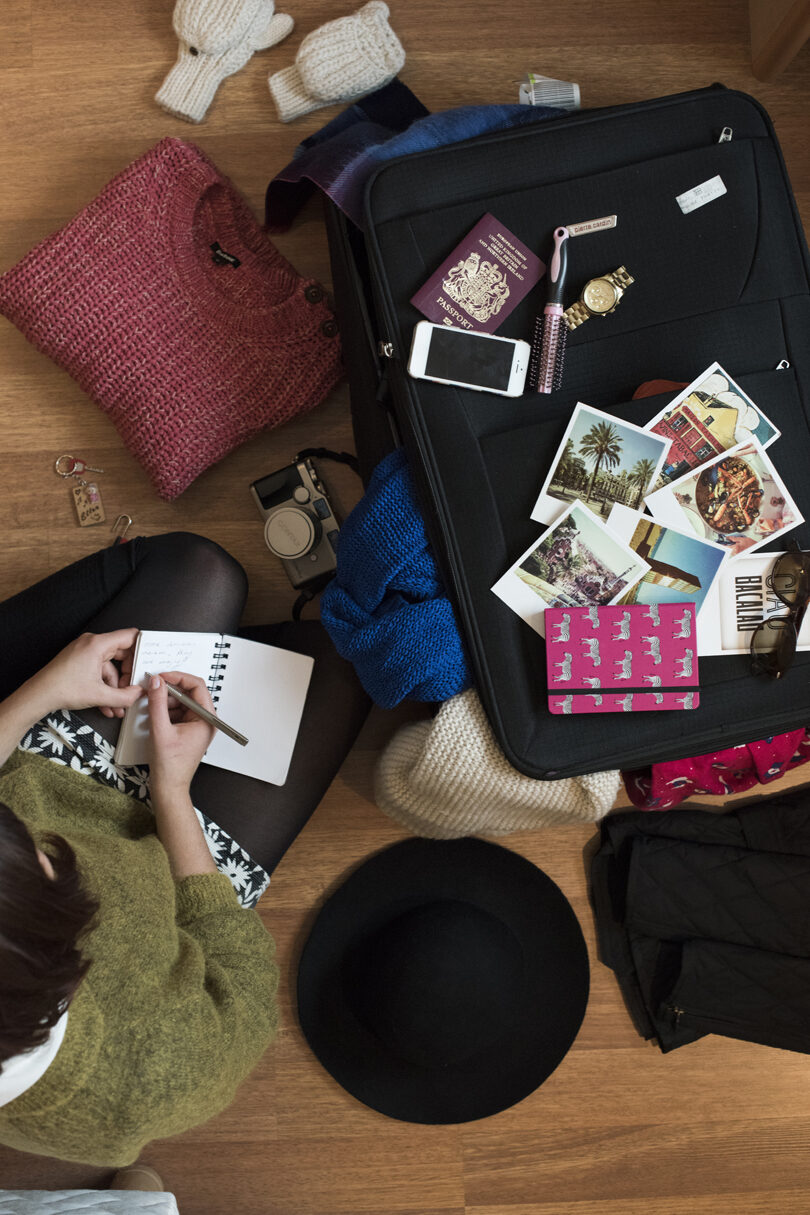 1. Headlamp / torch
The only caveat to watching a gorgeous red sunset on the savannah? It's daaark out there once the sun's down.
2. Binoculars / a camera with good zoom
Your Poodle may 'come here' when called, but a lion won't.
3. Insect repellent
Spray it, don't say it.
4. Sunscreen
You want to be dazzled, not frazzled.
5. Hydration tablets
Plus as much clean water as you can carry.
6. Loose-fitting clothing
And warm clothes if you visit during winter – especially mountain climbers.
7. Waterproof zip-locked container
When it rains, it pours.
8. Portable phone charger
When you're not taking photos, you'll be admiring photos. Running out of juice is the last thing you need.
Read more:What to pack during COVID-19: the ultimate travel checklist
Read more:Stressed about holiday packing? You need the Contiki Pack My Bags Alexa skill
Read more:How do I pack for an East Africa safari?
What to eat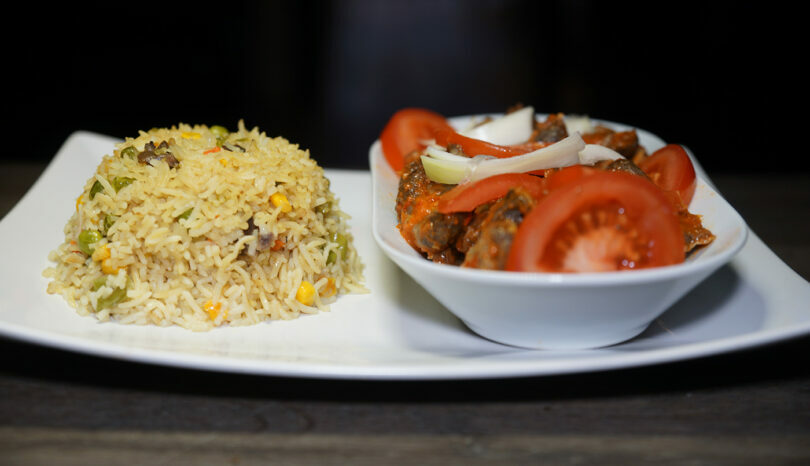 1. Bobotie
Spaghetti mince, topped with a creamy omelette, plus pine nuts, raisins, a sprinkle of herbs and spices… and you can almost imagine the deliciousness of Bobotie. Almost.
2. Nyama Choma
A staple for family celebrations in Tanzania and Kenya, Nyama Choma is simply roasted meat (usually goat), eaten with your hands and washed down with a cold beer.
3. Bunny Chow
No bells and whistles, just a hollowed out loaf of white bread filled with the spiciest, most delicious meat curry you ever tasted.
4. Kapenta Served with Zazda
Small fish. Crisp fried. Occasionally stewed with onion and tomato. Served with a maize porridge. It's an addictive Zimbabwean classic.
5. Nyama Na Irio
here's comfort food, and then there's mashed potatoes mixed with peas, beans, corn and onion, served with spicy roasted meat.
Read more:Top 5 places to eat in Cape Town
Read more:A complete guide to South African 'braai' for first timers