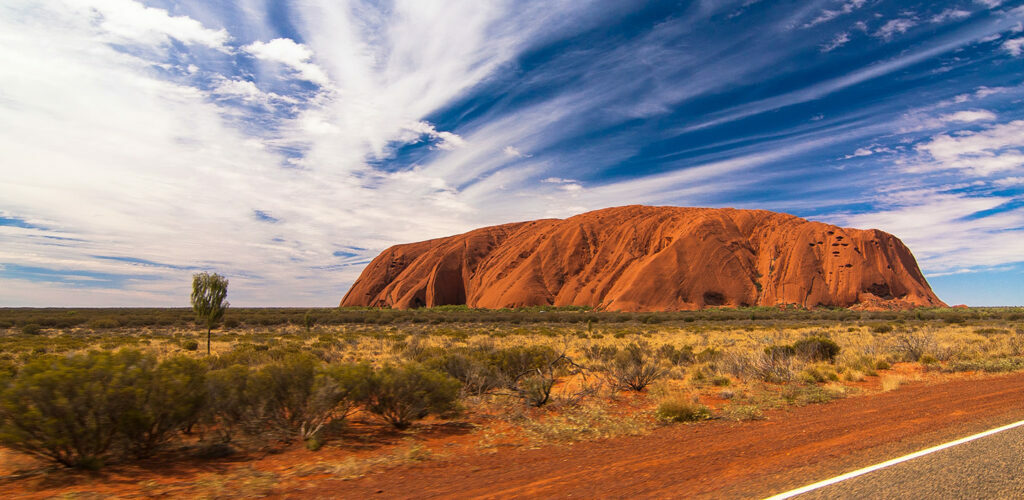 Australia travel guide
Australia? How about Australi…YAH! Eager to visit this unique continent (yes, it's a continent…) but can't tell your cork hats from your kangaroos? Don't fret, we made this Australia travel guide with you in mind. Koalas. Boomerangs. Slang. Plenty of memes spring to mind when you hear 'Australia' spoken out loud. But there's a reason Aus is so cartoonified into our pop culture… it's got everything. Coastal big cities, jaw-dropping national parks, deadly and non-deadly creatures, surfing, plus an infectious way of life that's renowned all over the world. Most of Australia's buzz is concentrated on the east coast. Queensland is home to Brisbane and the Gold Coast while Sydney, Canberra and the Blue Mountains reside in New South Wales. South Australia is home to Adelaide and Kangaroo Island. Across the outback, you'll find Gibson Desert National park and Perth on the coasts of Western Australia. See below for things you simply MUST see, do, experience and eat on your trip down under.
Fast Facts
Language: English
Currency: Australian dollars
Electricity: Plug type I (three flat pins in a triangular pattern)
Visas: Click here to see if you need a visa to enter Australia
Dialling Code: +61
Time Zone: Eastern Standard Time (EST)
In this article
Introduction
Best time to visit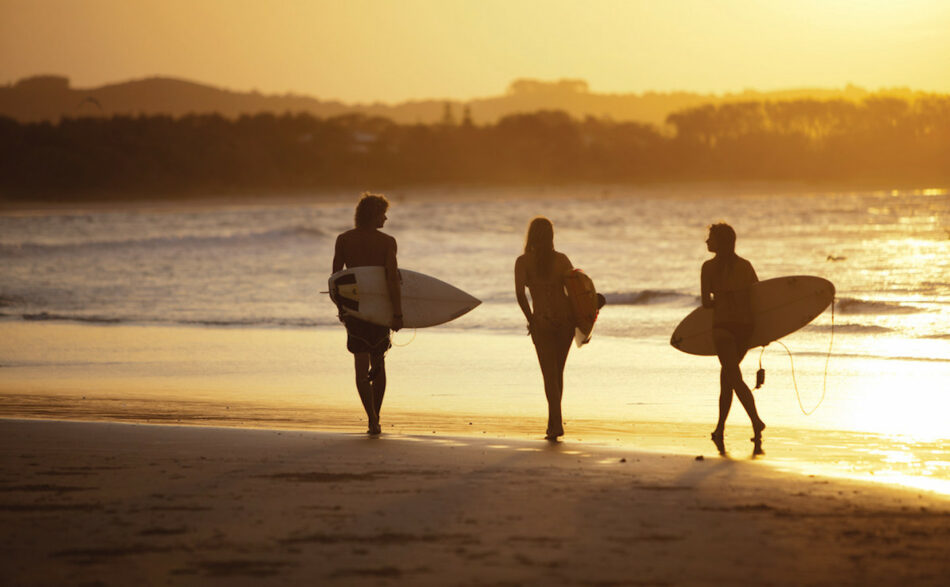 It depends why you're there. Summer (Dec-Feb) won't be the best time to visit Australia if you're planning an active trip. Your beach walks and national park trips will be much less sweaty during spring or autumn.
Summer can be humid and stormy, but it's the ideal time if you're there for the wildlife, the NYE celebrations or the cricket. Besides, what's a bit of heat when you have electrolytes?
Autumn (Mar-May) and Spring (Sept-Nov) are the most popular months—so you'll meet plenty of fellow downunderers as you hit up the food fests and the grand prix.
Travelling on a budget and willing to sacrifice gleaming sun for some peace and quiet? The Australian Winter (June-Aug) is still warm enough to surf and explore coral reefs. If in doubt, pack a jumper and sizzle a few extra steaks on the bbq. That'll keep you plenty warm.
Read more: 19 gorgeous small towns in Australia you need to visit
Read more: 14 words you need to know before you visit Australia
Things to do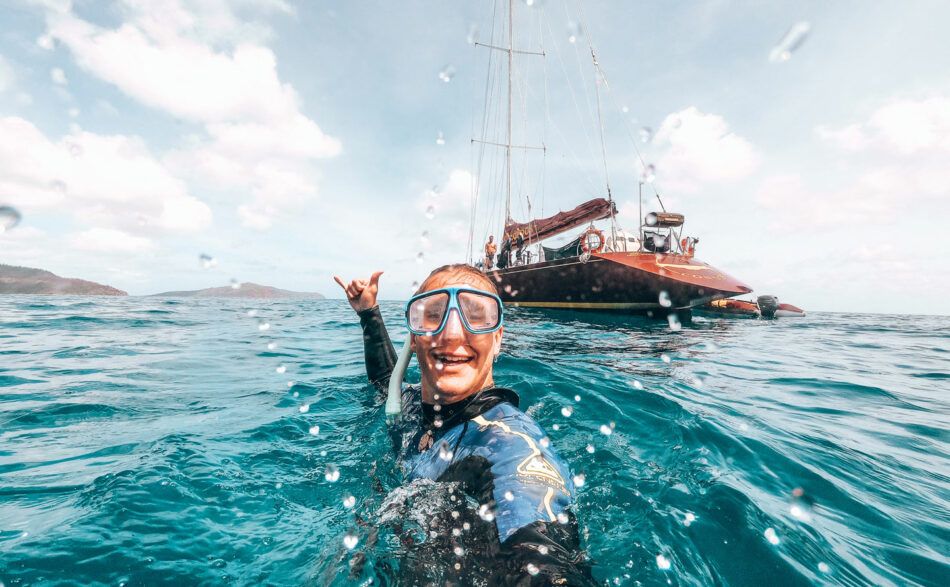 Snorkel at the great barrier reef
Queensland
Head to the Queensland coast for a dip in the world's largest coral reef system. You'll find fishes, turtles and even underwater artwork.
Mardi Gras
Sydney
Towering across Sydney Harbour, this bridge looks out onto one of the world's major cities… and its Opera House. Best enjoyed at sunset.
See saltwater crocs
Kakadu National Park
Don't miss this bastion of biodiversity in Aus's Northern Territory, with over 200 bird species, 2,000 plant species and 20,000-year-old aboriginal artwork.
Surf's up!
Byron Bay
A backpacker town known for its laid back beach vibes. You'll want to dive right in, whether you're making waves or stomping on the ocean floor.
Party and master the waves
Surfer's paradise
A fellow surf spot with max energy levels… where the surfers' clubs are for partying till the early hours, and the beaches are for zzzzzzzing.
Explore rainforests
Cairns
The Daintree Rainforest and Cape Tribulation. Breathtaking tropical rainforests. UNESCO World Heritage Sites. Wildlife, mountains, seas. The works.
Get spiritual
Uluru
See the famous red rock in this spiritual sanctum, where you'll get to pay your respects to the traditions and cultures of the indigenous people.
Become a cattle rancher at a farmstay
The outback
Say howdy to the cattle and enjoy an evening in the outback with a home-cooked feast and karaoke. There's no udder way.
Read more: 11 Best Things To Do in Uluru
Read more: 15 Best Things To Do in Byron Bay
Read more: The Best Things To See and Do on Rottnest Island
Read more: 13 Extraordinary Things To Do in Western Australia
Read more: 16 Best Things To Do in Fraser Island
Read more: The Top 5 Things To Do in Perth
Read more: 19 Best Things To Do in Cairns
Top 5 festivals in Australia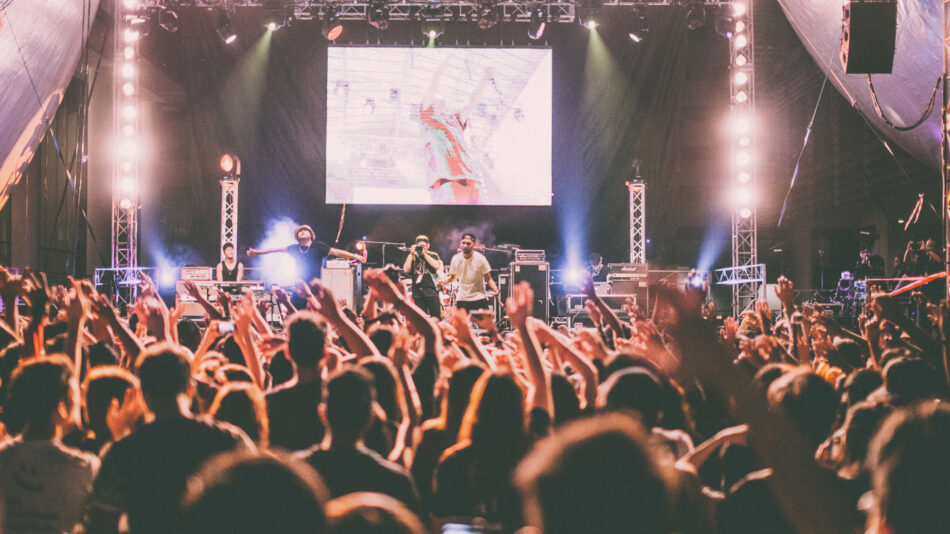 Splendour in the grass fest
Byron Bay
Aussie's biggest music festival. Travelling with Contiki? You'll enjoy cooked brekkies, a private performance, and we'll even put up your tent. You lucky duck.
Mardi Gras
Sydney
One of the world's biggest LGBTQ+ festivals + the iconic Sydney backdrop = unmissable. Expect myriad parades, parties and Bondi Beach Drag races.
Eat & Drink festival
Noosa
Fresh seafood. A beach bbq by the sunny Noosa Coast. All washed down with prime Aussie wine. You just drooled, didn't you?
Good food month
Sydney
Welcome to October, where the entire city of Sydney transforms into a ginormous food market, showcasing Aus's jazzy food scene. Dee. Lish.
Falls festival
Various
Kickstart your New Year the rock, indie, hip hop AND blues way with a trip to Australia's iconic NYE celebrations. Circus, comedy, cabaret in 3 locations.
Read more:10 seriously weird Melbourne festivals you need in your life
Top 5 museums in Australia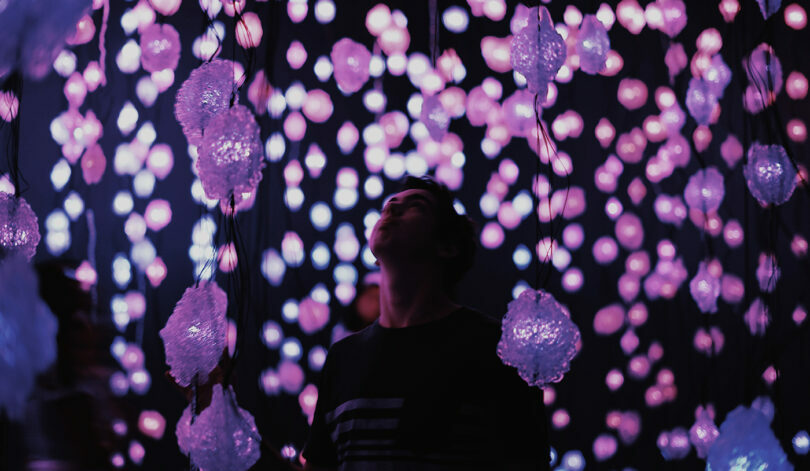 Australian museum
Sydney
Digging deep into Aus's history? Don't miss the continent's first ever museum, established in 1827. With nods to early civilisation, culture and the natural world.
Queensland Museum
Brisbane
There's something for everyone at the state museum of Queenstown – providing you're into your natural history. And by national history we mean: dinosaurs.
National Sports Museum
Melbourne
This one takes balls… plus rackets and trophies, and pops them on display at the Melbourne cricket ground to celebrate Aus's many (many, many) sporting triumphs.
Powerhouse museum
Sydney
Music. Tech. Space exploration. That's what happens when art and science collide. See for yourself here in Sydney's most shimmering museum. Copy that!
Scienceworks
Melbourne
Love your hands-on experiments and immersive experiences (and already partied at Surfers Paradise?) Don't miss this fortress of science.
What to pack: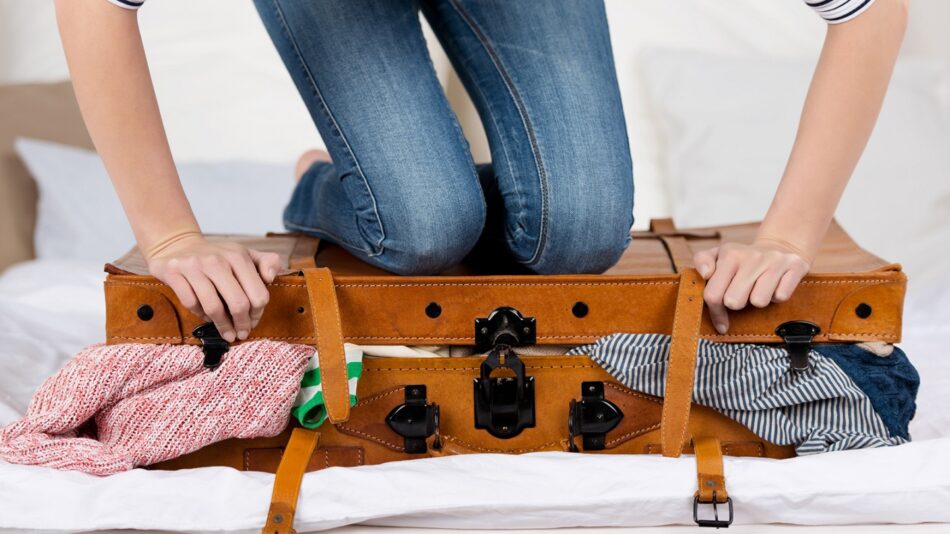 Before you lead the pack, you must learn to pack…
1. Insect repellent
The itch to explore? A good itch. Mozzie bites? A very bad itch. Very bad.
2. Aloe Vera / soothing lotion
Plus a friend kind enough to do your back.
3. A hat
Great for keeping your head cool, and taking off to the surfers you most admire.
4. Good socks and shoes
You didn't do all that work preventing sunburn and mozzie bites just to end up with blisters on your feet, did you?
5. Refillable bottles
Small bottles are great for taking sunscreen with you on day trips. Reusable water bottles are great for the planet.
6. Tote bag / wash bag
To keep your Tim Tams in, to keep you from using more plastic than you need… these are just great all round.
7. Universal adapter
"Hey Nan, just checking in. I – oh wait, the battery's dead…" Nobody wants that (except Nan).
8. Hydration tablets
For when you're all out of fresh water…
Read more: What to pack during COVID-19: the ultimate travel checklist
Read more: Stressed about holiday packing? You need the Contiki Pack My Bags Alexa skill
What to eat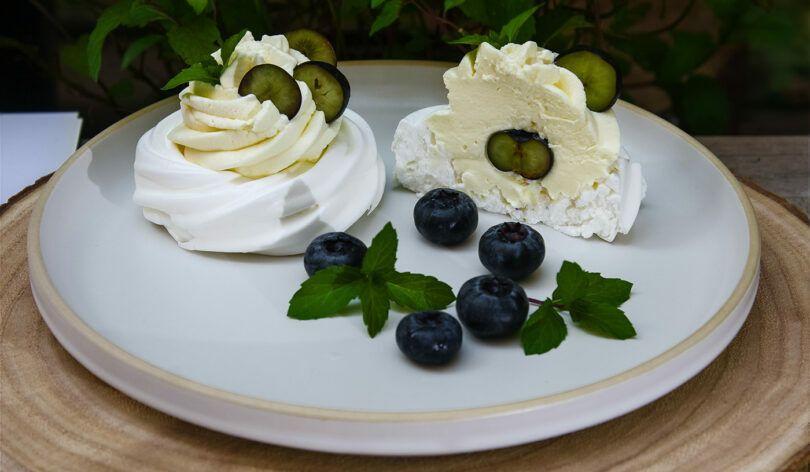 1. Vegemite
You'll go from vegemiteing your toast to toasting your vegemite… or you'll hate it. Either way, you MUST try Vegemite in Aus.
2. Pavlova
Meringue-based with a fruity, whipped cream centre? Desserts don't get more delicious than this. Calm down, 'lova boy.
3. Meat pie
Iconic Aussie comfort food, containing diced/minced meat and gravy. Best served with chunky chips and veg. Or on the go. Or both.
4. Tim Tam
Deliciously smooth cream, sandwiched between 2 chunky biscuits and covered in chocolate. It's the legendary biscuit of the Aussies. And the Gods.
5. Anzac Biscuits
ANZAC (Australia & New Zealand Army Corps) biscuits were sent to soldiers by their wives during World War 1, and they're just as popular over 100 years later.
Read more: This restaurant in Cairns highlights Indigenous eats with delicious Bush food
Read more: 25 iconic Australian foods you must try
Read more: Why is Australian coffee considered the best in the world?