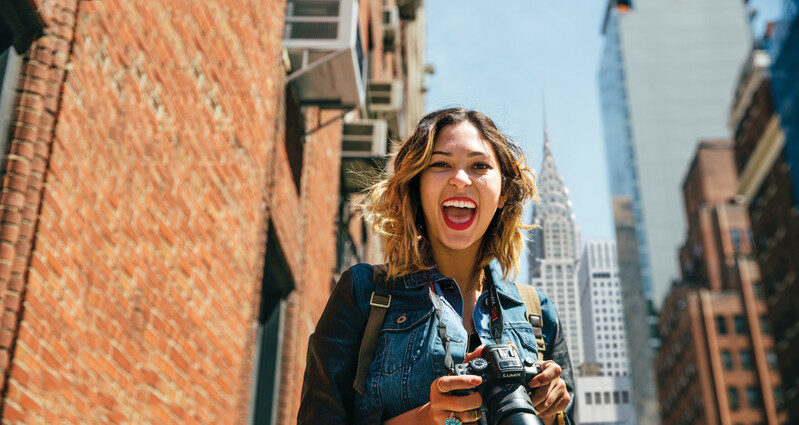 North America travel guide
Where to begin with a North America travel guide? For a start, the United States & Canada are two very different places. But within each nation you'll also find a dazzling diversity of climates, cultures, ethnicities, foods and landscapes. Adventure lover? Big city explorer? Beach bum? Culture vulture? Food fanatic? North America has everything you need. From the bright lights of Las Vegas to the chilled sun-drenched vibes of San Francisco. (And trust us, you won't find many better foodie scenes than those of New Orleans and Toronto). Basically, North American trips are how bucket-lists get ticked. Come desert, mountains, seas, snow or cities the greatest road trip of your life awaits. And in this North America travel guide, we've got all the top tips to make your trip one to remember.
In this article
Introduction
Best time to visit
When's the best time to visit North America? Well that depends on what you're looking for. If you're after sand, sun and something sweet to sip on, then heading to Cali isn't a bad shout. But the best bit is: this place is pretty much sun-drenched all year round. So don't go during the summer months – hit it up in September or October. Fewer crowds. Cheaper prices. Still all that glorious sunshine. Whether you're soaking up the Golden Gate or enjoying some of North America's finest Mexican eateries in San Diego, this is the place to be for sun-seekers.
Looking for some big city action? The best time to visit New York is either April – June (pleasant spring weather – fewer crowds), or in the festive period, when the twinkling lights and potential snowfall turn it into a winter wonderland.
Winter sports lovers – you'll wanna be hitting up Jasper or Banff in Canada from November to March, where you'll find perfect pistes and a mean apres scene. The natural beauty ain't bad, either.
Want to explore some National Parks? September – October is a good shout, when it's not too warm when you set out hiking, and everything's a bit cheaper, but you still enjoy high season trails and restaurants along the way.
Things to do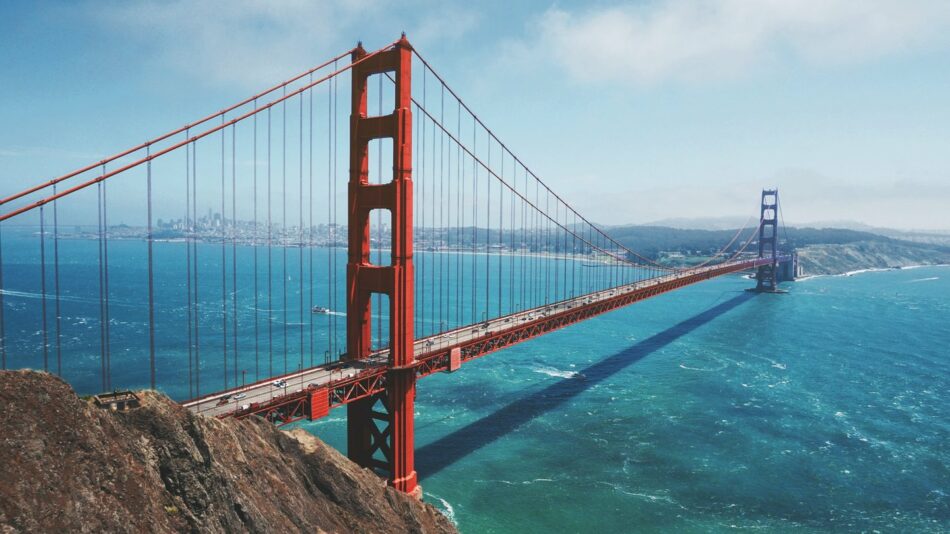 Soak up one of the world's most iconic skylines
New York, USA
No visit to North America would be complete without gazing upon the NYC skyline from the mammoth Empire State Building. This Art Deco skyscraper which dominates Manhattan will give you one of the most epic – and iconic – views in the world.
Check out Alcatraz
San Francisco
Once home to some of America's most notorious criminals, you need to check out this place when you're in San Fran. Take a ferry from the mainland and learn about the infamous history of this creepy island prison – and why no inmate ever successfully escaped The Rock.
Take a heli ride over the Grand Canyon
Just a hop over from Vegas, the Grand Canyon is one of the most iconic destinations in North America. And if you're guna do it, you may as well do it properly. A heli ride is the perfect way to soak up all that dramatic scenery that will leave you speechless as you enjoy peerless views of the Hoover Dam.
Explore Yosemite
Sierra Nevada
Is this the most beautiful National Park in the world? It's definitely the most famous. From its towering redwoods (some thousands of years old), to its cascading waterfalls and epic hiking trails, this place has everything you need if you want to get up close and personal with the wonders of Mother Nature.
Take a brewery tour
Toronto, Canada
Heading to Toronto? This place isn't just about its incredibly diverse foodie options. It's got a pretty amazing craft beer scene, too. A brewery tour is a great way to taste Toronto's finest tipples, and isn't a bad way to see the city, either (provided you haven't overindulged).
Read more: 17 of the best things to do in Ottawa
Read more: 12 things to do in East Coast Canada this year
Read more: 15 of the best things to do in Toronto
Read more: 9 fun things to do in California for first-timers
Read more: 10 best things to do in NYC on your next trip
Top 5 festivals in North America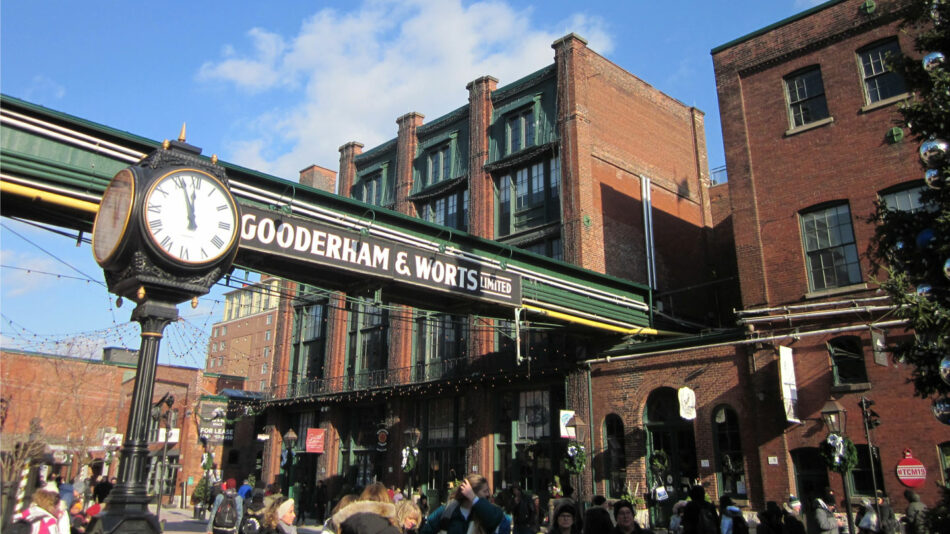 Eat Drink SF
San Francisco
The name says it all. The annual food, wine, and spirits festival celebrates the Bay Area's world-class chefs and restaurants. If you're fanatical about all things food, this will be right up your street.
Coachella
Colorado
This celeb filled stylish festival is a party in the desert that gives Vegas a run for its money. Combining music and arts, Coachella is one big party based in the Colorado Desert.
Pop Montreal
Montreal
Championing independence, arts, and celebrating talents from around the world, POP Montréal is A North American festival which is all about the next generation. Based in Montreal, expect up and coming musical talents and independent art forms. Let's look to the future, peeps.
NYC Wine & Food Festivals
New York
Every October the Big Apple hosts a weekend-long eating and drinking extravaganza. Think chef demos, sit-down dinners, walk-around tastings, and plenty of opportunities to meet and greet your favorite Food Network stars at venues based all around the scrumptious city. Delish.
Tastemaker
Toronto
Toronto is one of North America's foodie meccas, so this fest has everything you need for multicultural munch. Celebrating all things foodie culture, DJs, live music and drinks, of course, you can feast on local goodness in the likes of Toronto, Canada, Portland, San Francisco and Los Angeles.
Read more: The essential packing list for doing festivals sustainably
Top 5 museums in North America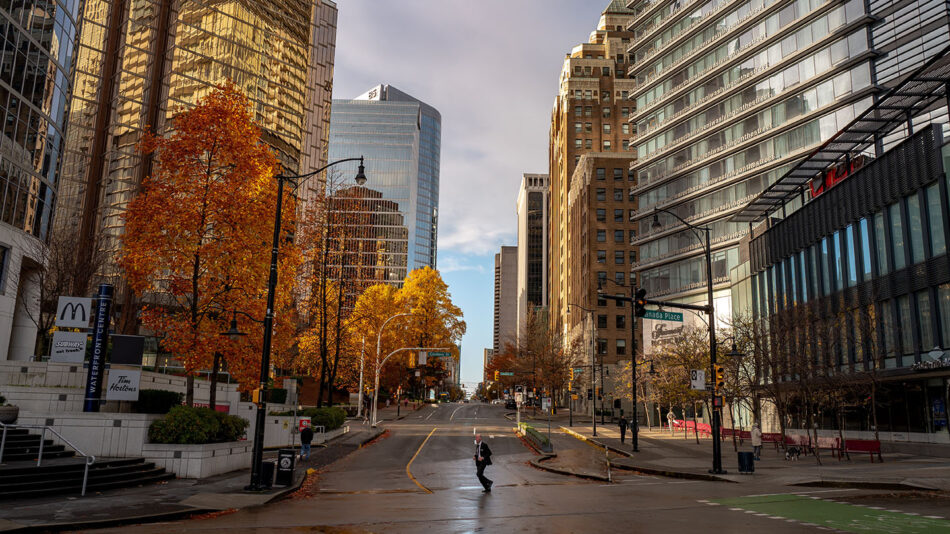 Rock & Roll Hall of Fame
Cleveland
Located in Cleveland, Ohio, this is a museum which celebrates all things African American music. Gospel, jump blues, jazz, boogie woogie, and rhythm and blues is where it's at, get ready to throw it back through the musical ages.
The museum of Anthropology
Vancouver
Trust us, the epic exterior of the museum is worth the visit alone. But this campus in Vancouver, situated within the University of British Columbia is also renowned for its display of world arts and cultures. So, expect to find carvings, weavings and contemporary artworks inside that soaring glass and concrete structure.
Royal Ontario Museum
Toronto
Another admirable feat of architecture. Canada's largest museum, based in Toronto holds all things art, culture and nature from pretty much everywhere around the globe. Enter into exhibitions about dinosaurs, fashion textiles, contemporary art, science, and history.
Biosphere Environment Museum
Montreal
In our book, a museum dedicated to the environment always needs to be explored. This is another architectural masterpiece, too, placed in the heart of Montreal at Parc Jean-Drapeau. The inside of the globe dome will immerse you into major environmental issues, including air, water, biodiversity, climate change and sustainable development.
MOMA
New York
The Museum of Modern Art, located in Midtown Manhattan is one of the world's best contemporary and modern art museums. Get ready to be inspired by the greats: we're talking Andy Warhol, Pablo Picasso, Salvador Dali and Max Ernst, just to name a few.
Read more: In another lifetime I'd be: keeper of signs at the Neon Museum in Las Vegas
What to pack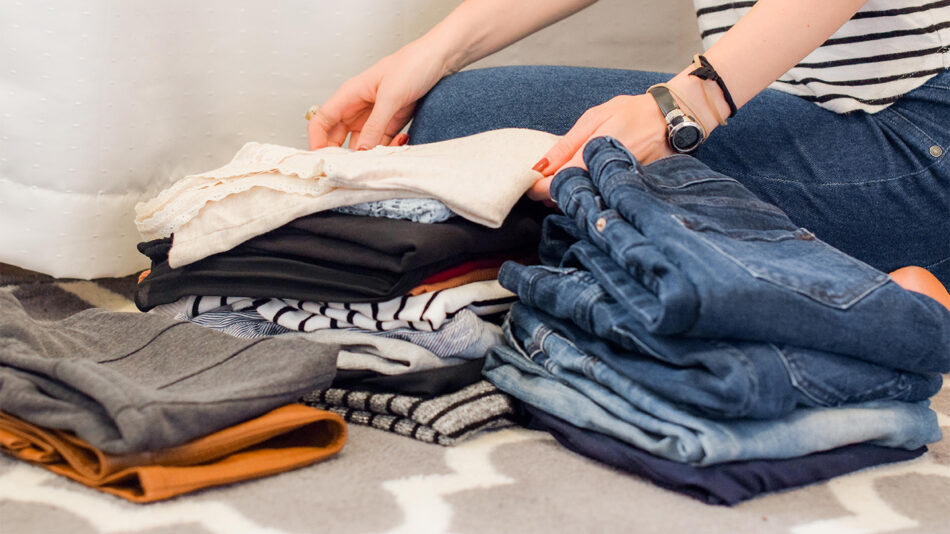 Hiking shoes/trail runners: How could you visit North America without checking out its awesome National Parks? Comfy shoes are a must (so you can focus on vistas instead of blisters).
Refillable water bottle: Say NO to single-use plastics. Drinking water is good quality across most of North America, so keep you handy refillable bottle by your side at all times.
Sunglasses: Look glam under the golden rays of San-Fran.
Tote bag: With some of the best cities to shop in the world, make sure you've got a handy bag you can use again and again.
E-reader: Whether you're chilling on a beach in Cali or relaxing at your NYC hotel, read about local legends and stories without lugging 20 hardbacks around.
Noise-cancelling headphones: Always great for flights. And let's just say places like NYC, Vegas and Toronto aren't the quietest places in the world.
Read more: What to pack during COVID-19: the ultimate travel checklist
Read more: Stressed about holiday packing? You need the Contiki Pack My Bags Alexa skill
What to eat
Cheeseburger
USA
Beef patty. Bread. Cheese. Simple. But the all-American cheeseburger will put any other burgers you've ever laid eyes on to shame. Think melting cheese, pickles, sliced red onion, crispy lettuce leaves and every condiment you could ever imagine topped with one seriously juicy slab of beef. It's a global icon for a reason.
Hot dogs
USA
A bun, banger, pickled vegetables and a simple swipe of mustard is all it takes, but boy does it taste good! Call them what you wish, these almighty wieners, bangers, franks, or dogs are sure to steal your heart.
Chicago style pizza
USA
The Italian's do pizza good. NYC too. But if you're looking for a unique (and controversial) take on a classic, Chicago's deep-dish, pizza-pies, oozing with layers of cheese surrounded by 3-inch crusts are definitely worth sinking your teeth into.
Poutine
Canada
Canada's answer to French fries. What wouldn't be improved by being slathered in cheese and brown gravy> The French-Canadian classic proves a go-to late night hangover banisher.
Butter tarts
Canada
We've covered of some pretty tasty main meals here, but what's for desert? Canadian Butter Tart, naturally. This quintessentially Canadian treat is a butter, sugar, egg and syrup pastry covered in raisins, walnuts. What else would you need?
Read more:
The 13 best places to eat and drink in Whistler, Canada
Read more:
This is where to eat the BEST poutine in Montreal