5 Reasons Colombia Will Always Be in My Top 3
Share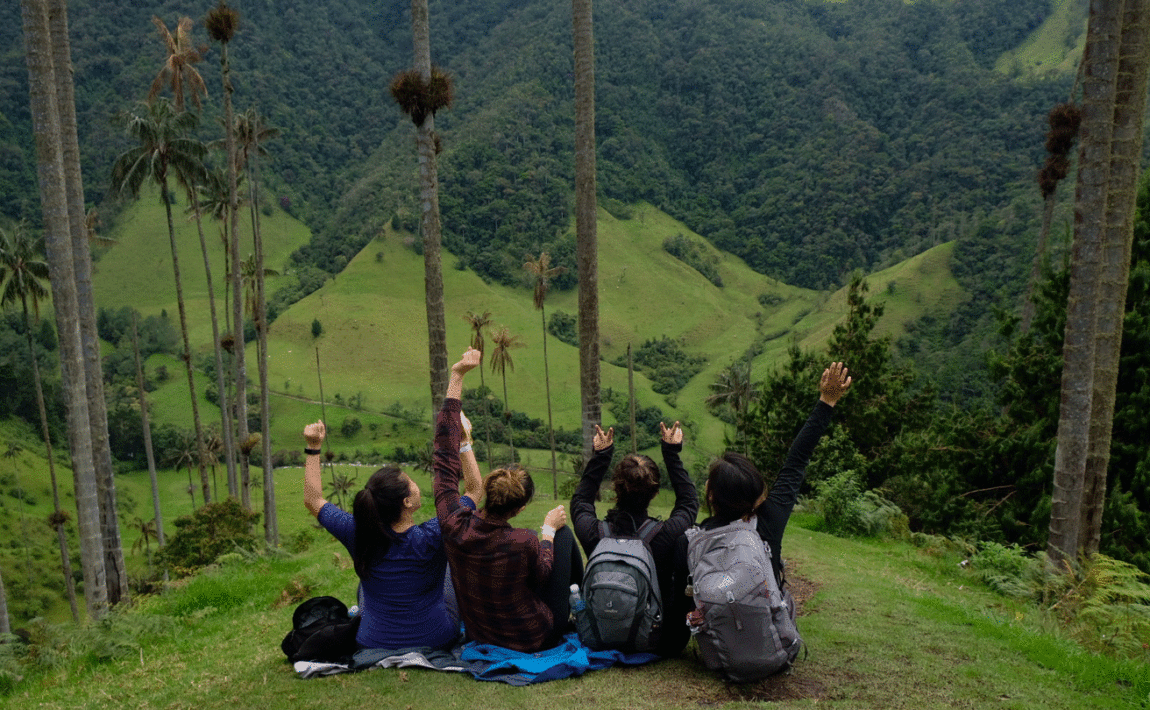 You know those moments when you are just ready to go somewhere… ANYWHERE? That happened to me about 4 years ago when I was out for dinner with a friend of mine, Traci. Black Friday deals were coming in hot, and we were chatting about how we just needed to get away and go somewhere new.  
That's when she told me she had already booked a trip to Colombia since there were some great flight deals going on. I emailed my boss asking for time off and before I knew it my flight was booked. 
When I woke up the next morning I thought, Colombia?! I had never ever thought about going there and to be perfectly honest, it wasn't exactly on my bucket list at the time. But today it's one of the best snap decisions I've ever made. 
Four of us booked flights and had the time of our lives. So much so, that to this day we still talk about going back and the incredible memories we have there.  
If Colombia's on your list, I've got all the things that will make it move up to the top and if it's not on there yet… you better make some room.  
The beaches
I can't express this enough, if you love beaches as much as we do, Colombia better be on that bucket list of yours!  
In Tayrona National Park, you'll see exactly what we're talking about. Cabo San Juan is one of those beaches that just hits different. You get there, and you're surrounded by luscious greenery, white sand and blue waters. At every turn you see something that just makes your heart flutter, and even better it's so worth it after doing the trail there! We left bright and early for the beach so we could have all day to take in the views. You can pack your own lunch, or just head to the restaurant they have by the beach. We opted for the restaurant and had zero regrets. 
We spent a few days in Cartagena, but unfortunately, we didn't make it to the famous beaches, as we were too busy eating the delicious food and exploring every pocket of the town. So, if you're a beach-lover make sure you head to as many as possible while you're there! The good news for us is, we're using it as an excuse to go back again…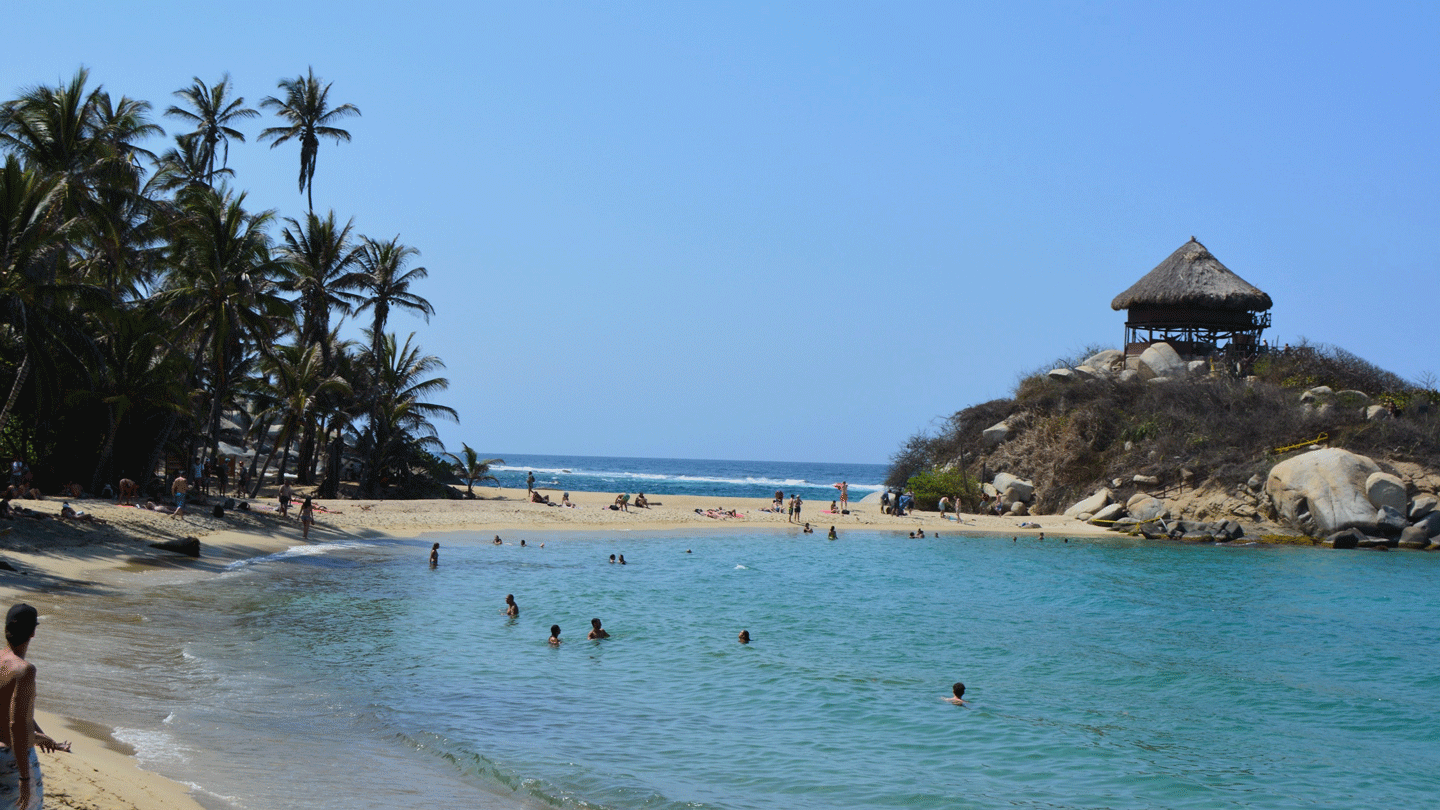 The simple things
There's a lot about Colombia to love, but as someone who's done a lot of travelling, there was just all the little simple things that made all the difference.  
First and foremost, the coffee! We all know Colombia is known for its flavourful coffee beans, but you truly do not understand the magnitude of this statement until you have a cup yourself there. By the way, if you find yourself in Salento, make sure to do a coffee tour to learn all about what goes into making the perfect coffee bean. You can do them in other areas but the one we did there was pretty great. 
Secondly, the views from every corner were like no other. Sure, the ones we saw in Cocora Valley and Tayrona National Park were amazing, but I'm talking about the simple moments wandering around places like Cartagena and Salento. The colourful, picturesque buildings in Cartagena are something you can't take your eyes off. Oh, and Salento… this quiet, quaint town is where you'll want to stay if you plan to do the Cocora Valley hike (which we will cover later).  
All I can say is that no matter where you are in Colombia, there's always something beautiful to look at. One of my favourite memories was floating down a river in Tayrona National Park and just taking it all in. Unfortunately, I was doing a bit too much of that and was unable to dodge a rock which then bruised me slightly… so just make sure you don't get too caught up like I was!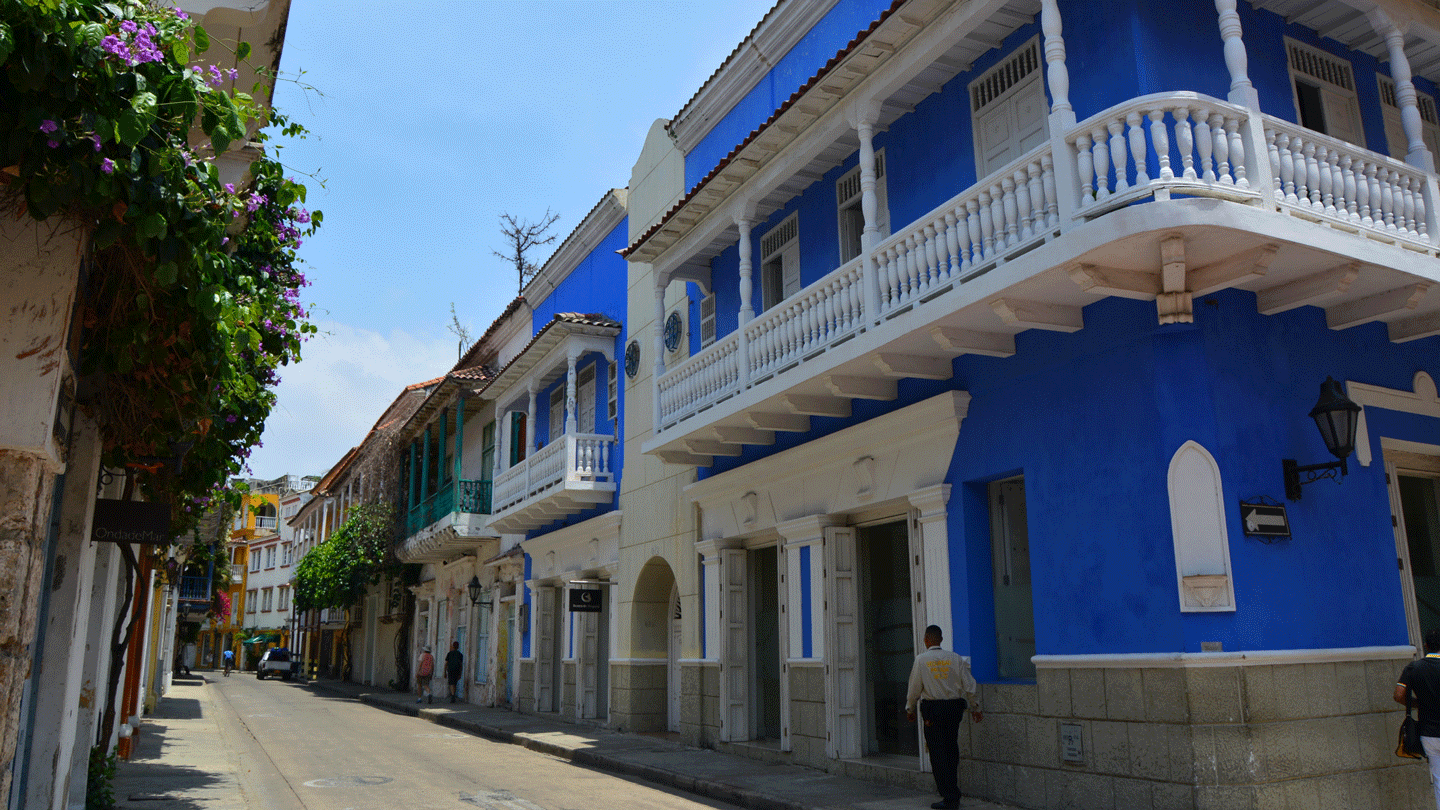 The people!
The people in Colombia made our entire experience better than we ever could have imagined. From those working at our hostels, to people we met while walking around, and everyone in between – we always felt welcomed.
In Tayrona National Park a few of the locals working there stayed up late with us and (tried to) teach us how to do Colombia's national dance, Cumbia. I was horrible, but it was such a memorable, fun night filled with laughter and dancing. 
We quickly learned that the people of Colombia were happy to have us travellers there. So, we did our best to chat with locals and the travellers we met along the way (one being a near-love story with one of us, but that one's a long story and deserves its own article). All the other travellers were experiencing the same as us and saying the same thing – the people of Colombia are warm, welcoming and amazing. 
A great way to meet people is always to embrace local culture as much as possible (obviously) and one of our finest moments with this was playing Tejo while in Salento. If you haven't heard of it, Tejo is a popular sport in Colombia and it's played by throwing a metal disk and trying to hit targets in the sand. These targets, when hit, explode (nothing big don't worry). You get granted points depending on what you hit, it's nice and simple to follow!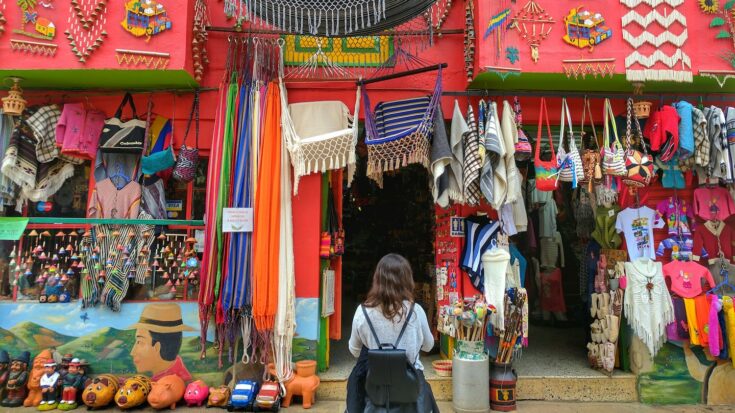 The hiking
All four of us are into hiking and Colombia truly had everything we needed for this. The best part was there were hikes for people at every skill level and insane views on every single one.  
Our first stop was in Tayrona National Park, and the trails here take you to some incredible beaches for a little break after a long walk. The four of us, along with friends we made, hiked all the way out to Cabo San Juan (that gorgeous beach I mentioned earlier).  
The best part of this hike? It wasn't that difficult. It took us through different terrains and great views. On the trail there was even a local spot to grab some delicious food! Keep your eyes peeled for it though, because it disguises itself as a home, but you'll smell the goodness from around the corner. 
If you're looking for something a bit more challenging, Cocora Valley (aka Valle del Cocora) is something you should consider. We headed to Salento and from there, we got to the trailhead and proceeded to do one of the most incredible hikes I've ever done in my life (and I've done A LOT of hiking in my day). This one takes you through the clouds while you trek through massive trees until you finally get to the famous view. It's absolutely worth the memories.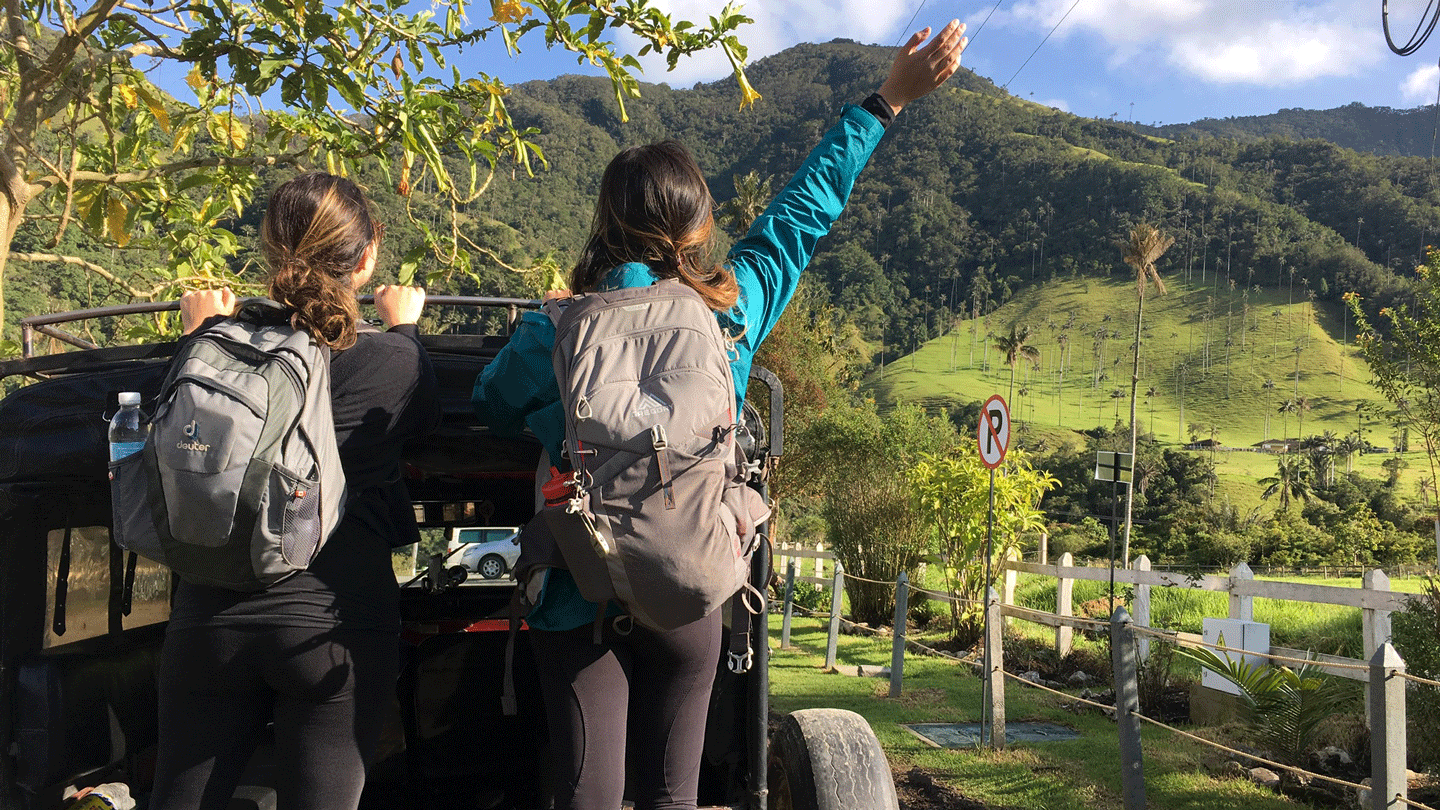 5) The FOOD
This one is capitalized for a reason, and no it is not a mistake in the copy. The food in Colombia is outstanding and I never, ever expected that! I'm a huge foodie, so when I realized how deep rooted and incredible the food culture was, everything got that much more exciting. There are a few moments that I remember very… VERY fondly. 
In Cartagena, we found plenty of incredible food spots, including – Restaurante Interno  (which has now been moved to Bogota). Not only does this restaurant have delicious food, but it's a place where the employees are serving time. Now before you put your guard up hear me out. The goal of this restaurant is to give inmates the opportunity to learn skills which will help them reintegrate into society when they're released. What did I try there? The beef with coconut rice followed by the delicious rice pudding (I really like rice). 
On top of that dinner, finding small spots along our way that offered up authentic arepas, Sancocho (a seriously amazing stew), empanadas and fresh fruits all over the place was so incredible. Some of the best food we had was from quick, random stops and that's also where we met some great people along the way. 
Well now I'm hungry and ready to go back to Colombia. What about you, are you ready to say Hola to Colombia yet?