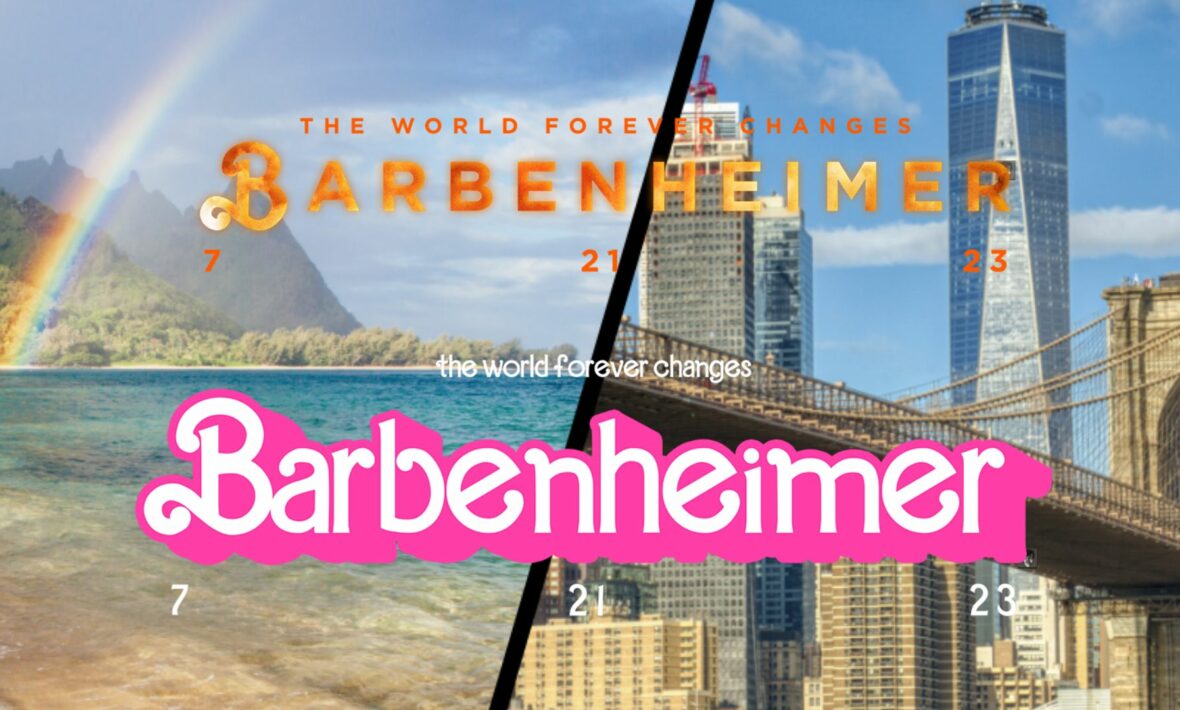 Babe, wake up, a new historical event just dropped: July 21st, Barbenheimer Day. It's the BIGGEST event of the 2023, forget King Charles' Coronation; if you haven't heard of Barbenheimer, where have you been?! (Maybe hopping around Greece or scouring through Patagonia?)
For those who aren't in the know, the premise is basically this: two star-studded film rivals, Christopher Nolan's war epic Oppenheimer and Greta Gerwig's hot (pink) piece of existentialism Barbie are coming out in cinemas across the globe on the same day! Unable to decide which movie to prioritise, the world has come together in a rare moment of peace to create Barbenheimer. Why see one film when you can see both on the same day and make it a truly memorable experience?
But the question remains: which will you see first? Amidst all the memes and the outfit mood boards and the perfect meal preps for the day, we've created this quiz which tells you exactly which movie you should see first based on your truest travel vibes. Take it now!