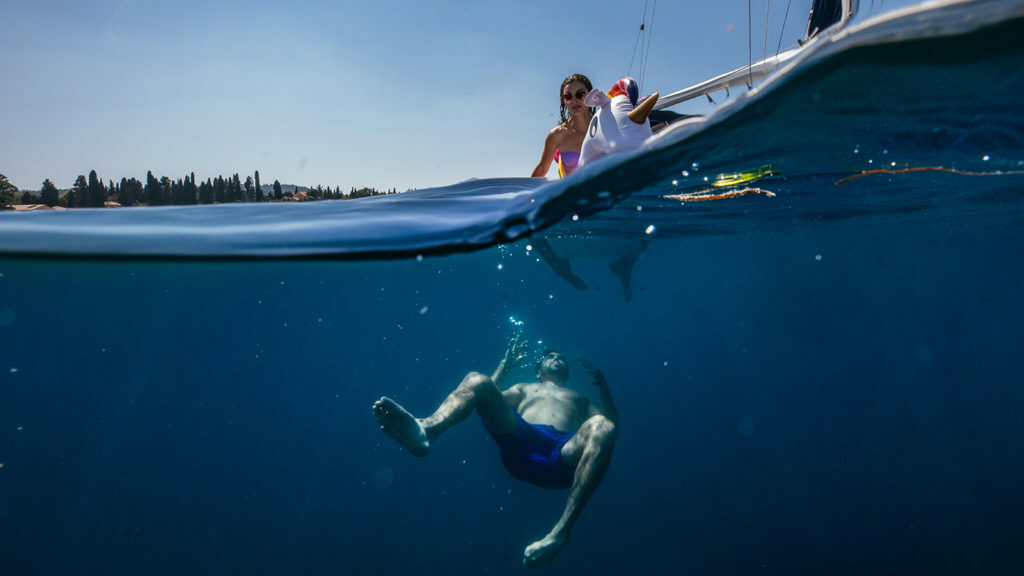 Sick of the same few beaches (we see you Mykonos and Santorini) popping up on your Instagram all European Summer? We've found some of the most spectacular beaches in Europe that will have everyone asking 'where in the world are you?'
Mattinatella, Puglia
Puglia is the new Positano! Blindingly white sand, deep green Mediterranean trees plus the aqua blues of the ocean which will completely elevate your feed. This slice of paradise is home to two beaches separated by a rocky spur leaving one practically untouched as it can only be reached by sea.
https://www.instagram.com/p/BVks_EzArKZ/?utm_source=ig_web_copy_link
Perivolos Beach, Santorini
We know, we know, we said no Santorini but this is an exception! A little sick of perfect white sand beaches? Looking for something a little more unique? Us too, that's why Contiki visits Perivolos Beach for the spectacular black pebbles. You can almost imagine a Sports Illustrated model rolling around for a shoot here. There's something magic about the deep blue water washing up on the black sand shores.
https://www.instagram.com/p/BPKVKs6Aymy/?taken-at=218037366
Kleopatra Beach, Turkey
The legendary goddess Cleopatra, was in fact said to have bathed here in the Bay of Alanya, on the Turkish Riveria. The beautiful stretch of coast still is home to a relic of the famous Seljuck castle, a gift to the Egyptian Pharaonin, which you can still see from the beach.
https://www.instagram.com/p/BUXA7KVFm6D/?hl=en&taken-at=236883047
Cala Goloritzé, Sardinia
Located at the base of a ravine, you'll have to pack your walking shoes for this journey but it'll be well worth the trek to this paradise that the locals consider the most beautiful beach in Italy. The rugged cliff backdrop against the crystal clear water makes this Sardinian slice of sand (really, it's just a slim stretch of beach) a little piece of heaven.
https://www.instagram.com/p/BmROkKbHm8T/?taken-at=249723619
Cala Codolar, Ibiza
If you can take a moment from the non-stop party of Ibiza, you'll notice that this high-energy spot is actually shockingly beautiful. Dive into the sky blue water or capture the ultimate 'cave frame' shot, looking through a golden rocky 'frame' to the beach beyond.
https://www.instagram.com/p/BXiZalcgAZi/?taken-at=472364047
Šulići Beach, Dubrovnik
Often Croatian beaches are a little different to those in Aus, set on concrete slabs where you can relax in the sun before diving into the deep turquoise water. Sulici beach is the epitome of this style of water wonderland, opening on to clear Croatian sea.
https://www.instagram.com/p/cHUWl2jIbO/?taken-by=vanessa.glavan
Praia de Miramar, Portugal
Off the beaten track more your style? Capture a moment of local Portugese life with a charming fishing village, home to a stunning beach location. If you're looking to get hitched, there's even a small 17th century chapel, Senhor de Pedra, where you can say 'I do', perched on a rocky headland.
Paloma Beach, Saint-Jean-Cap-Ferrat
As well as heavenly bright blue waters that will jump off your Instagram feed, this beach located near Nice is a 'playground' for the rich and famous. You may just catch a glimpse of someone famous as you sun yourself or swim in the gorgeous water.
https://www.instagram.com/p/BNPnVWQj1_A/?taken-at=272700829
Navagio Beach, Greece
This slice of Greek heaven is best appreciated from the cliffs above, so what are you waiting for? Follow signs to the Agios Gergio Kremnao monastery and head up to the viewing platform for some serious panorama action. FYI the actual beach is so special it's only accessible by boat!
https://www.instagram.com/p/Bk2ehS5hRR-/?taken-at=252200784
Diamond Beach, Iceland
Most Icelandic beaches feel like you're visiting another planet (kinda like the whole of Iceland) and never is this more true than Diamond Beach. Not really a top spot for sunbathing, huge ice chunks regularly wash up on the shores of this spectacular setting. The sunsets don't disappoint though, you'll likely never see something so beautiful in your life.
https://www.instagram.com/p/BcC5bazBB5n/?taken-at=1031280881