8 best cliff jumping spots around the world
Share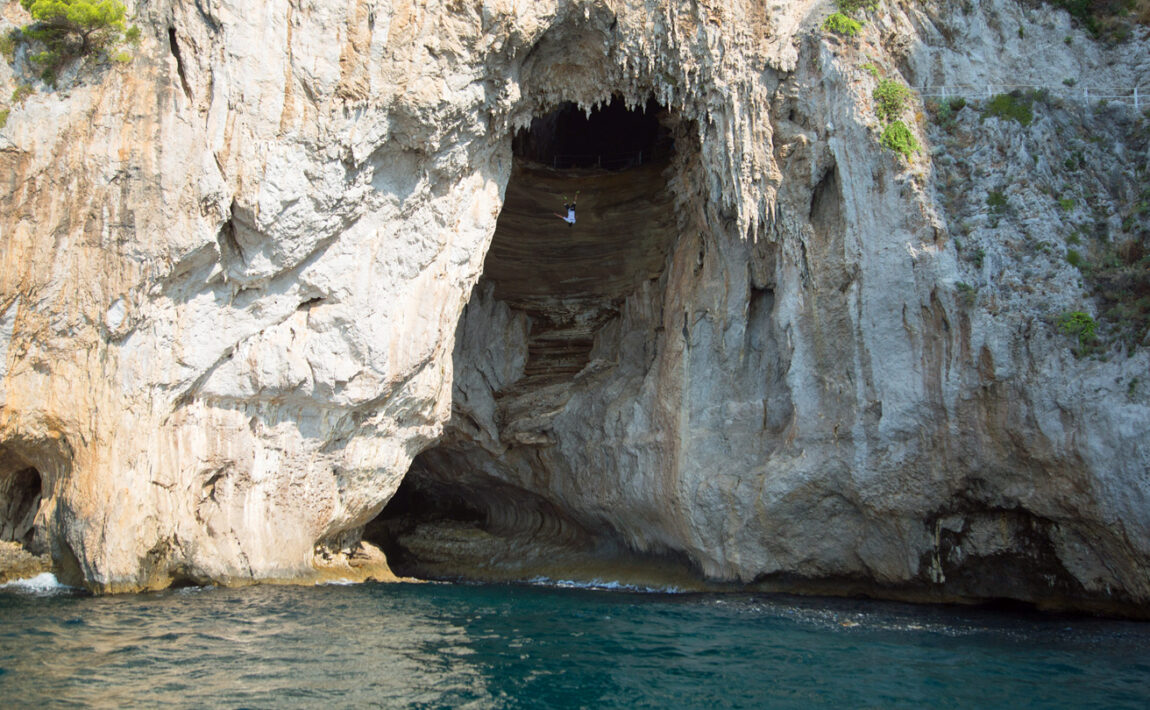 Looking for a thrill-seeking experience for your next trip? These cliff jumping spots ain't for the faint-hearted. We think we'll be leaving these to the professionals…
FURORE BRIDGE, FURORE, ITALY
Furore, locally called Neverland, is a small settlement on the flanks of an Amalfi mountain, overlooking the sea with a small village on the steep cliffs of a Fjord. The Fjord of Furore is easily one of the most striking things about the area, where the water erosion has created stunning cliffs that overhanging the ocean. The Furore Bridge is an overhanging arched bridge that the state road runs across and where Diving Championships are held annually. The jump itself is 90 foot, and well worth a visit for seasoned cliff divers and adrenaline junkies alike.
WATCH: Team Supertramp bring to life a Contiki Legend at this very spot
SERPENT'S LAIR, INIS MOR, IRELAND
Ireland's Aran Islands and extreme sports rarely go hand-in-hand; however the isle of Inis Mor's suitably named 'Serpent's Lair' is a 92 foot drop into a rectangular blow-hole – or naturally formed shoreline pool – at the cliff's base. This dive has attracted attention from cliff divers from around the world, and even played host to championships in recent years. Many champion divers visiting the location have described the Serpent's Lair as a leap of faith and a scary place to dive because all you see is rock until a few seconds after you've jumped. Adventure enthusiasts take note.
CRATER LAKE, CRATER LAKE NATIONAL PARK, OREGON
Crater Lake in Oregon National Park is the deepest lake in the USA, so unless your cannonballs are likely to make you sink to 2000ft you don't need to worry about hitting bottom. That's said, the water is pretty cold so be prepared to lose your breath when you enter the water! The National Park Service may frown upon diving here, so if you're planning a jump make sure to pre-plan your exit route.
THE AZURE WINDOW, GOZO, MALTA
The Azure Window is a natural arch on the Maltese island of Gozo that was formed after two Limestone Sea caves collapsed. Popular with cliff divers for obvious reasons this 92 foot high arch consists of yellow to pale-grey limestone, and was even used as a location in season one of Game of Thrones. With its equally beautiful and daunting appearance, high drop and deep blue water, the Azure Window is a must for all cliff diving enthusiasts.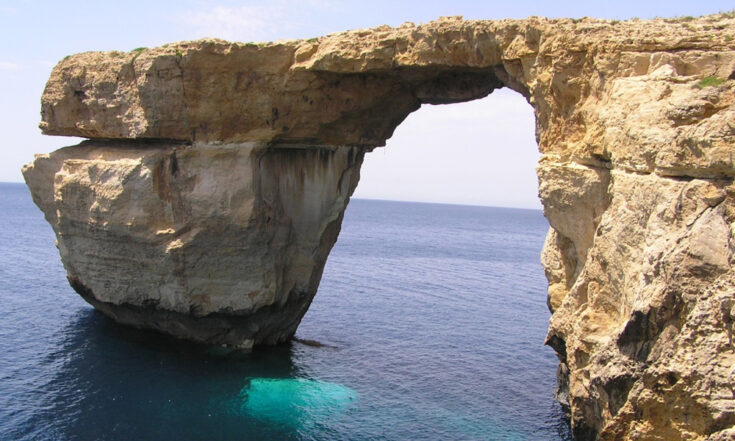 GEOJE ISLAND, SOUTH KOREA
South Korea is not usually a country associated with high-octane, high adrenaline activities like Cliff Diving. However, if you travel a couple hours southwest of Busan to arrive at Geoje Island you can have your pick of impressive granite rock faces to throw yourself from. Geoje Island is definitely worth a visit if you're in that part of the world.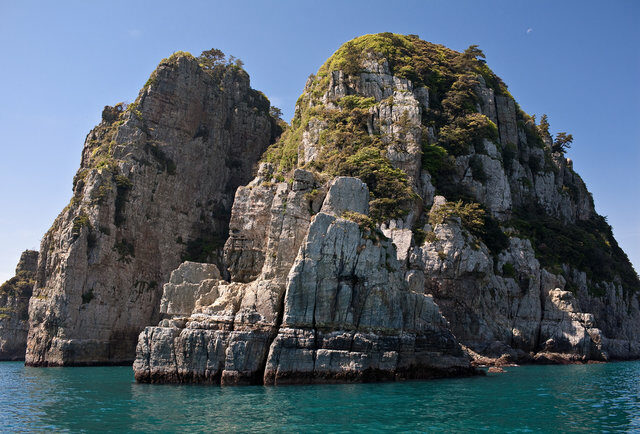 LAKE VOULIAGMENI, GREECE
Just a stone's throw away from Athens' city centre is Lake Vouliagmeni. This amazing spot, locally referred to as 'Sunken Lake', maintains a constant 24°C water temperature all year round and is said to be haunted by numerous mystical stories about creatures, whirlpools and hidden treasures. Connected to the Mediterranean Sea by a maze of underwater caves, this healing lake is an ideal spot for cliff divers who want the exhilaration of an epic cliff dive without the shock of cold water at the end.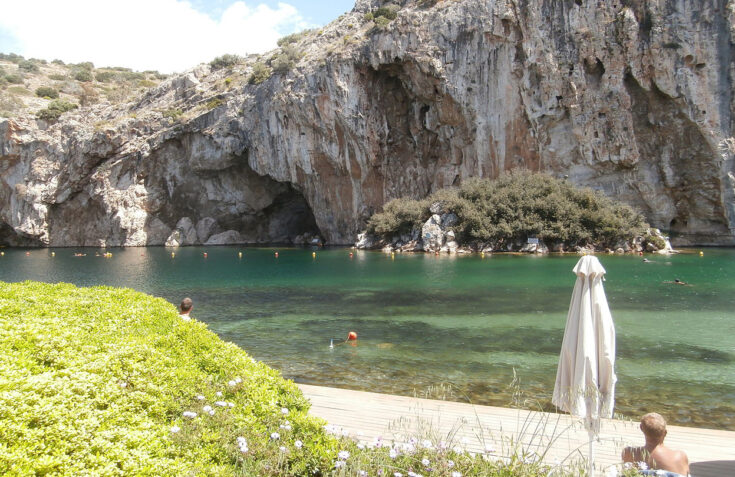 RICK'S BAR, NEGRIL, JAMAICA
"Whoever decided to put a bar at one of the best cliff diving spots in Jamaica was both a fool and a genius."
This pretty much sums up the epic cliff dive at this tourist bar in Negril, Jamaica. Brave tourists, locals and seasoned divers all encircle the top of this dive spot and encourage each other to dive into the ocean. The highest cliff is about 35 feet, so this dive may not provide the adrenaline rush that more experienced divers are searching for, but onlookers may catch some very brave locals making risky and daring dives from the tops of trees on the actual cliff. Rick's Bar is definitely a must visit top Cliff Diving location to visit while in Jamaica.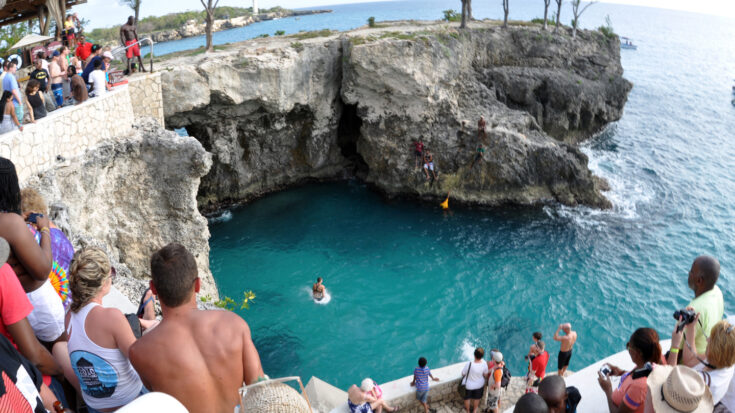 STARI MOST, MOSTAR, BOSNIA
Nestled in the centre of the Bosnian city of Mostar is the Stari Most or Old Bridge, over the river Neretva, where for decades locals and tourists alike have jumped into the freezing water to the adoration of those on the banks of the river below. Stricter restrictions in recent years have made it harder for tourists to jump here but for around €35 the Mostar Diving Club will train you to jump off the bridge. The training starts with a few practice jumps off a 10m platform in sight of the Old Bridge, then once they deem you to be ready you're escorted to the top of the bridge to prepare for the 89 foot jump.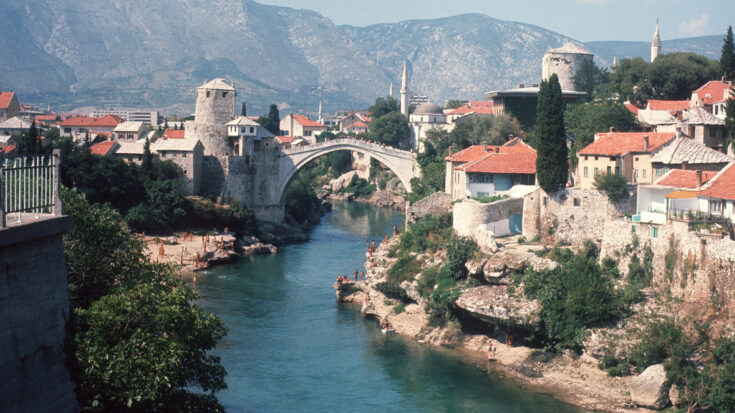 Disclaimer: Before attempting any kind of Cliff Diving or Bridge Jumping Contiki recommends thoroughly preparing, researching the safety of locations and speaking to local experts to ensure the absolute minimum risk to your personal safety. When diving in Italy with Devin Supertramp, Contiki ensured all possible risk was mitigated by thorough research, preparation conversations with local experts and the use of professional cliff divers.