Consuming Couple take us through their fave foodie spots in NYC
Share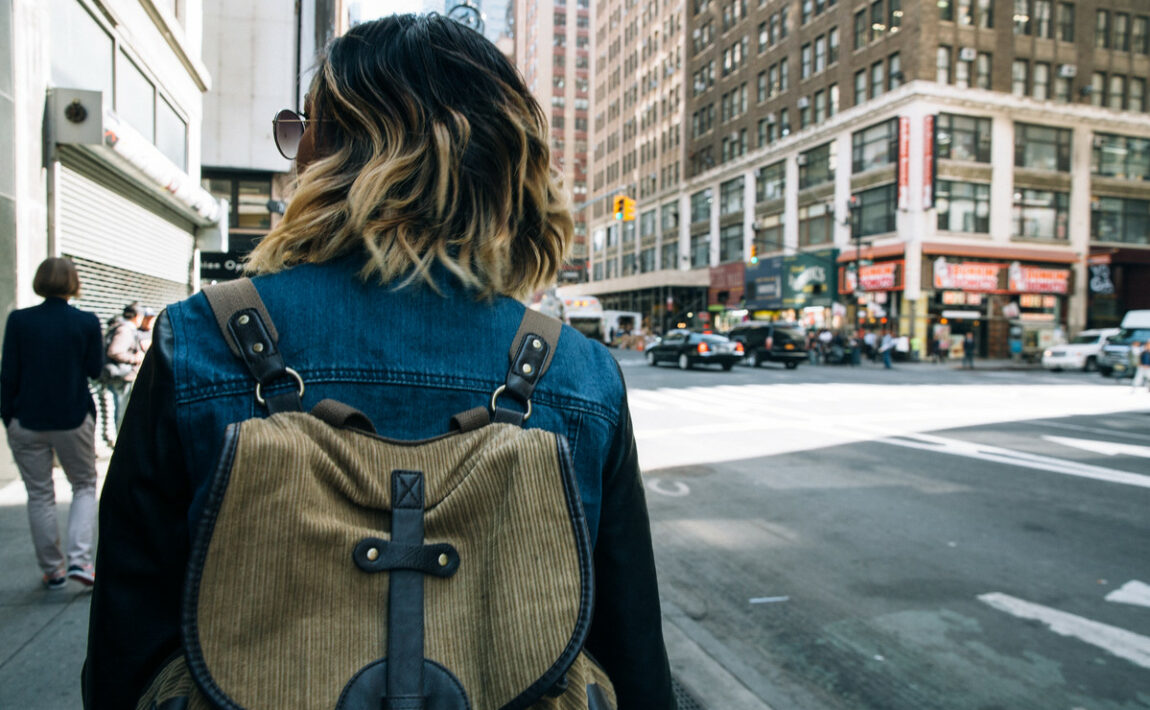 Recently, we challenged Si and Lauren, a.ka. 'Consuming Couple,' to show us some of their favourite food spots in both The Bronx and Queens, New York's most diverse boroughs. Have they managed to convince you #ItsTimeforNYC?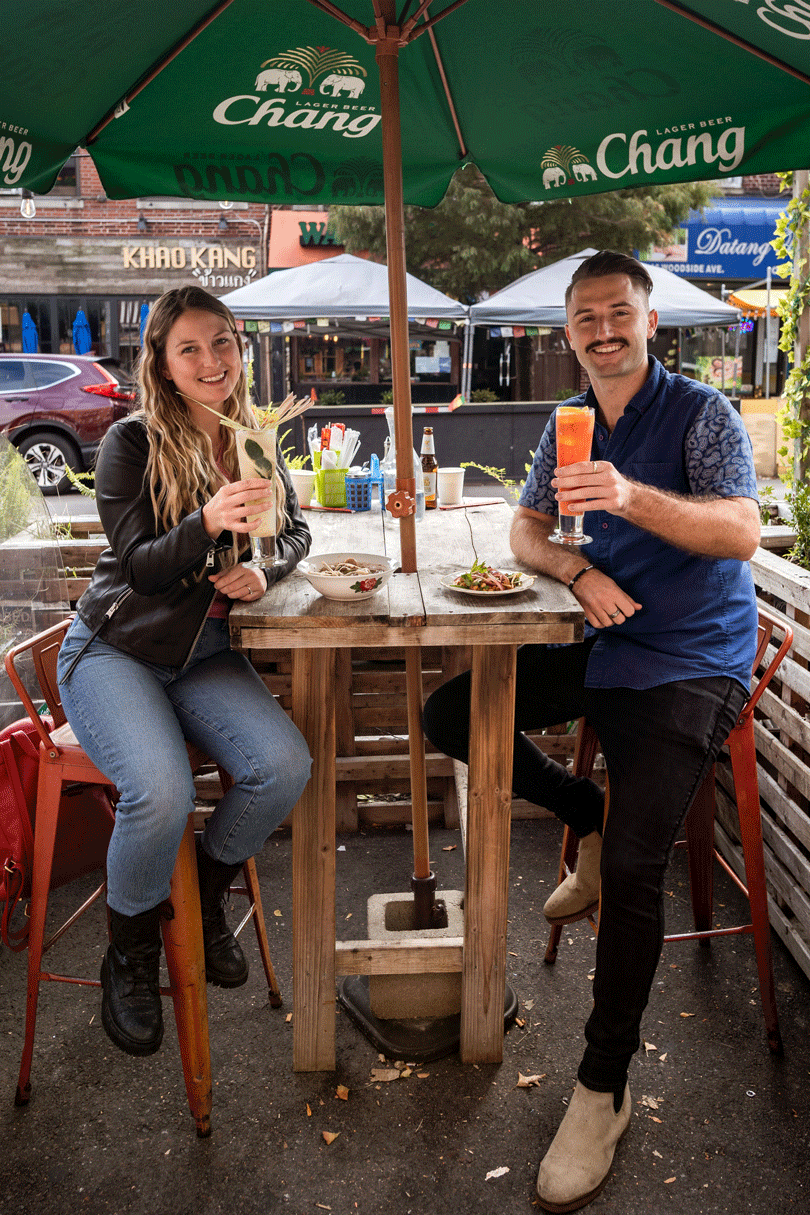 Image source:@ Consuming Couple
New York's 'Real Little Italy' Arthur Avenue
When Contiki challenged us to show people the best food spots in NYC, we knew we had to head to Arthur Avenue!
If you're looking for the best Italian food in New York City you need to check this place out, nestled in the Belmont neighbourhood of The Bronx. You'll find all the best Italian and Italian-American shops and restaurants, from freshly made mozzarella to renowned ravioli shops to restaurants that have been in business for over 100 years.
The first must-visit spot is Casa Della Mozzarella. Father and son team Carlo and Orazio make fresh mozzarella everyday and it's honestly the best we've ever tasted! They make all different varieties from classic mozzarella to burrata and bocconcini. Grab one of their house sandwiches on ciabatta or Italian bread to go.
Next up is Borgatti's Ravioli and Egg Noodles, another family run business making top-quality ravioli and pasta. They still use Nonna's recipe and have a machine in the store that they brought over from Italy in 1950!
Head around the corner to Mario's Restaurant which recently celebrated 100 years in business. Here you can order classic Italian-American dishes. They were originally known for their classic, crispy base margherita pizza. Delicious.
We love that they use many of the products from the other locals businesses including Borgatti's ravioli which we had with a tomato based sauce and cheese.
Looking for bread or cannoli? Head to the neighbouring Madonia Brother's Bakery. These guys take it up a notch from other bakeries, by baking baking fresh bread throughout the day, not just in batches in the morning. This guarantees a fresh and incredible product. You can select your cannoli shell here and watch them hand fill it in front of you!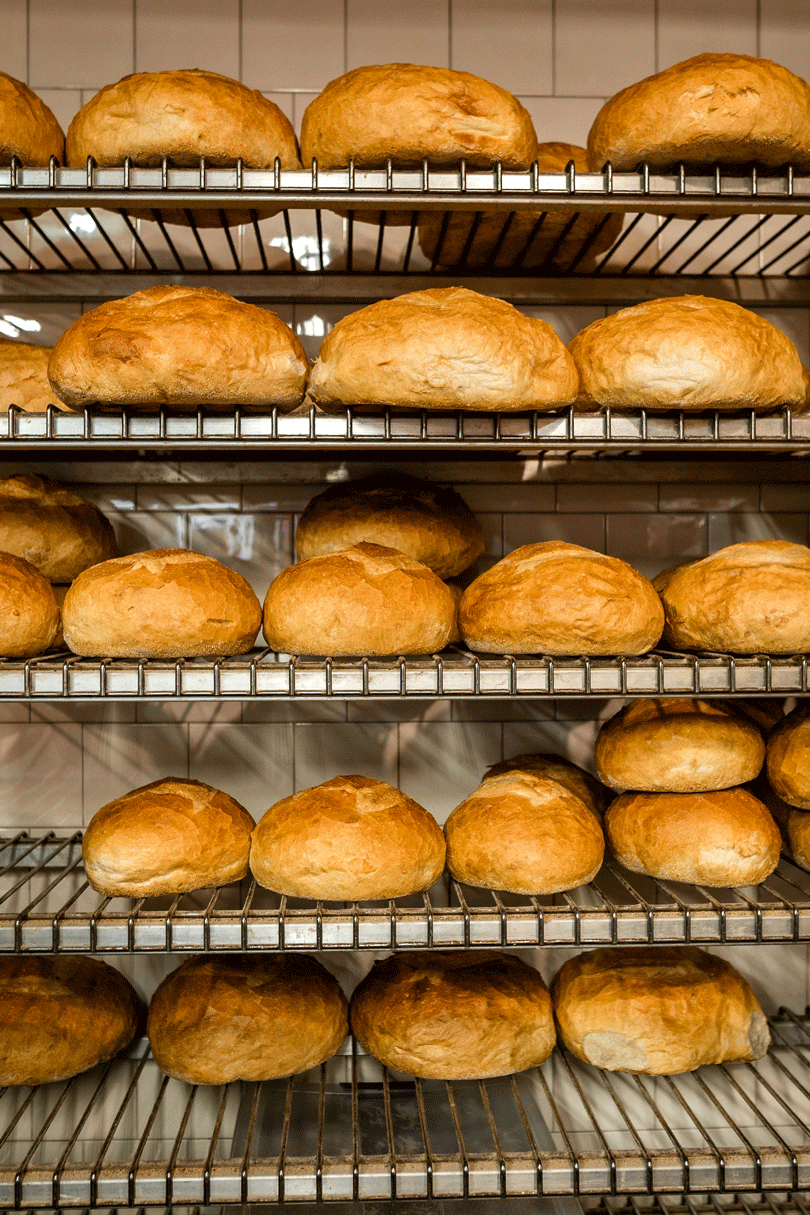 Image source:@ Consuming Couple
If you're looking for groceries, you'll also want to make a stop into Arthur Avenue Retail Market for all sorts of delicacies, from shaved prosciutto to hand rolled cigars like the Italian gangsters used to smoke.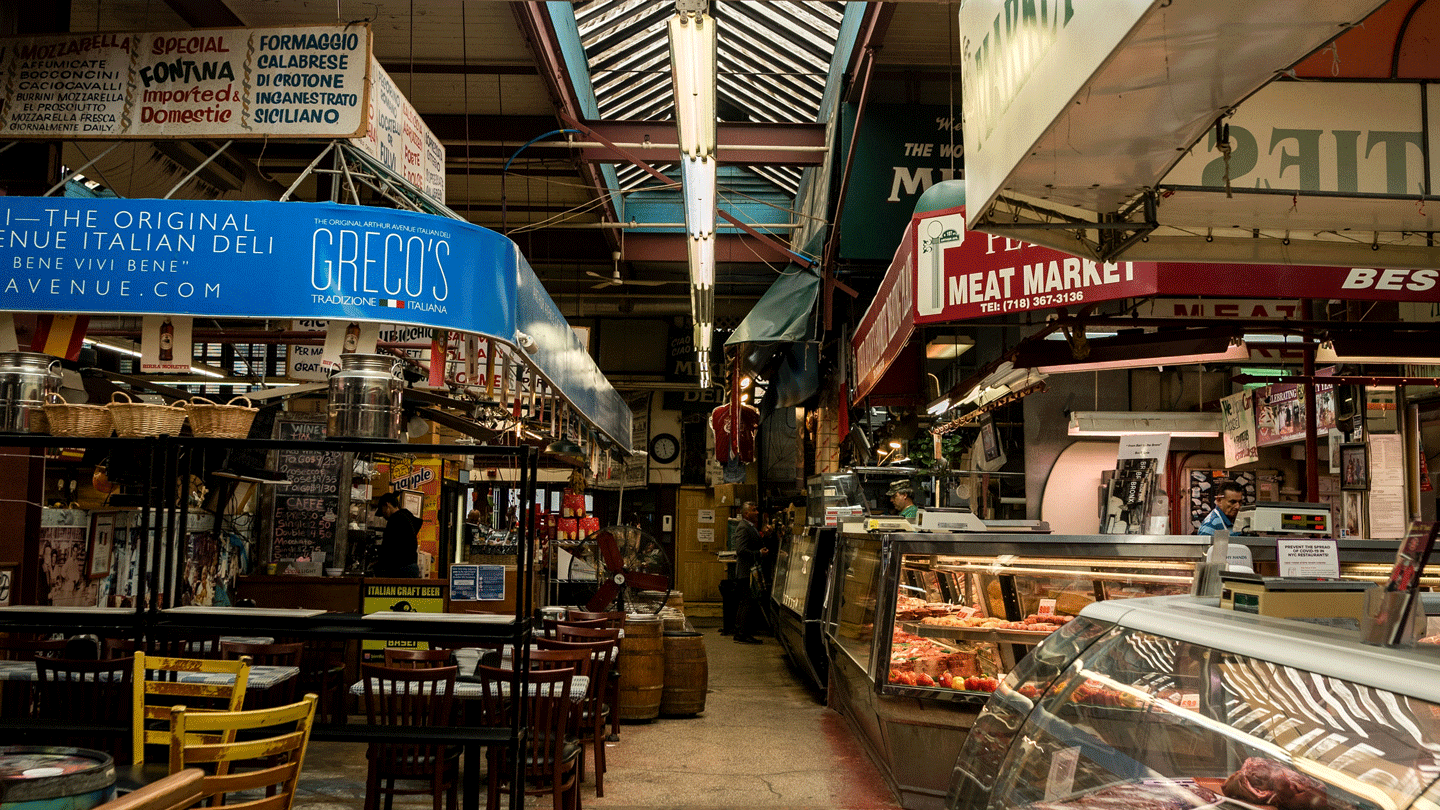 Image source:@ Consuming Couple
Global Food in Queens
Queens is known as 'The World's Borough' and is filled with an abundance of global cuisine with an especially large density of South American and Asian restaurants.
Bolivian Llama Party is the place to visit for a slice of Latin America. They serve traditional dishes like silpancho and incredible meat filled salteñas. Beautiful, colorful dishes with plenty of flavor that make us go back time and time again. A great spot to visit for both the traditional dishes mentioned and modern fusion Bolivian dishes like the Locoto Chile powder coated fried chicken.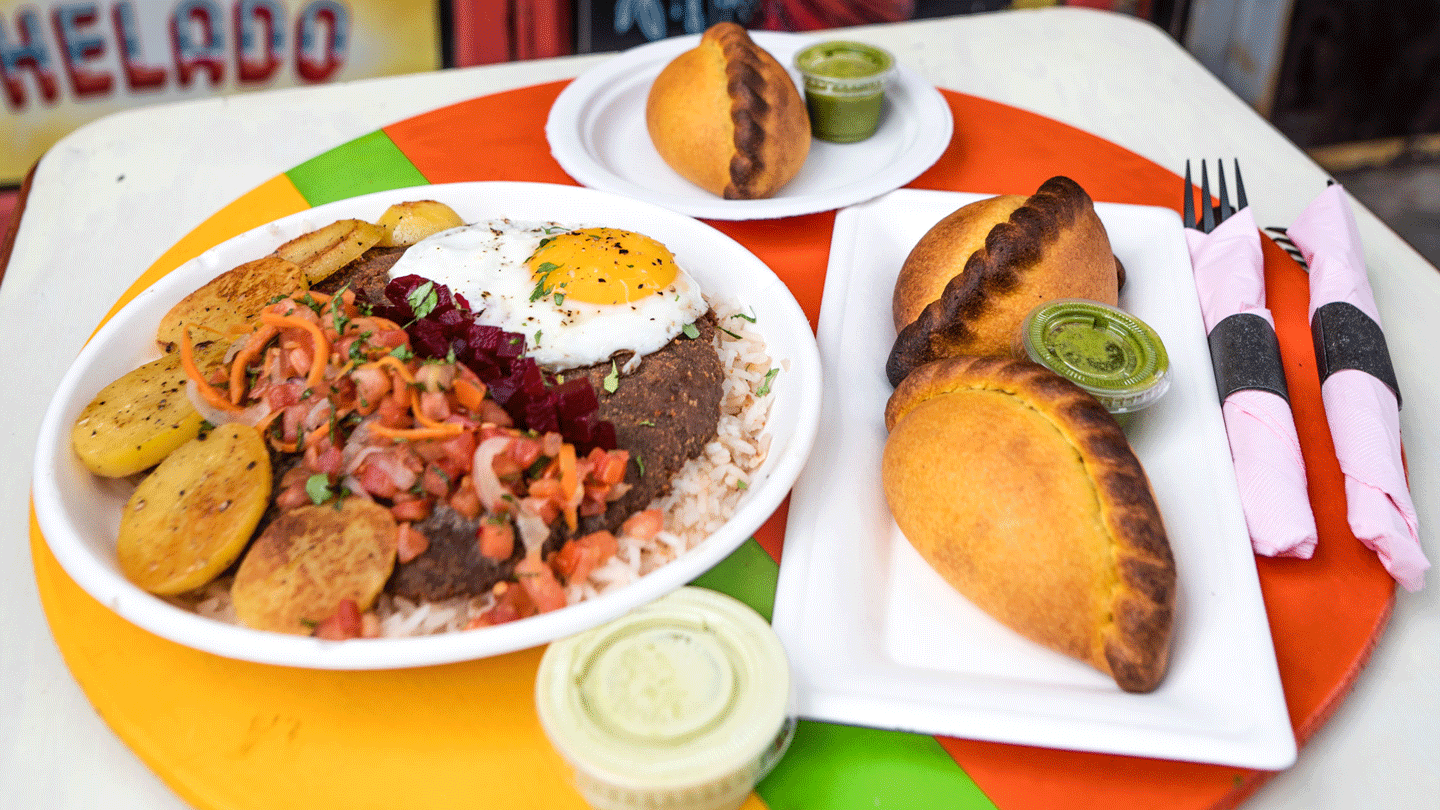 Image source:@ Consuming Couple
New York's Thai Town of Elmhurst has some of the city's most authentic restaurants. There's acclaimed spots like Ayada, serving classic curries and noodle dishes from beef massaman to chicken pad see ew.
Their numerous awards and consistency in excellence over the years really sets them apart. On the same street is Pata Paplean – a Thai cocktail bar that not only makes the nation's favourite drinks like Mai Thais, but also cranks out NY Times recommended boat noodles with plenty of flavour in the meat and the broth. We had the Nam Tok, which had pork cooked in various ways, a rich broth and delicious noodles.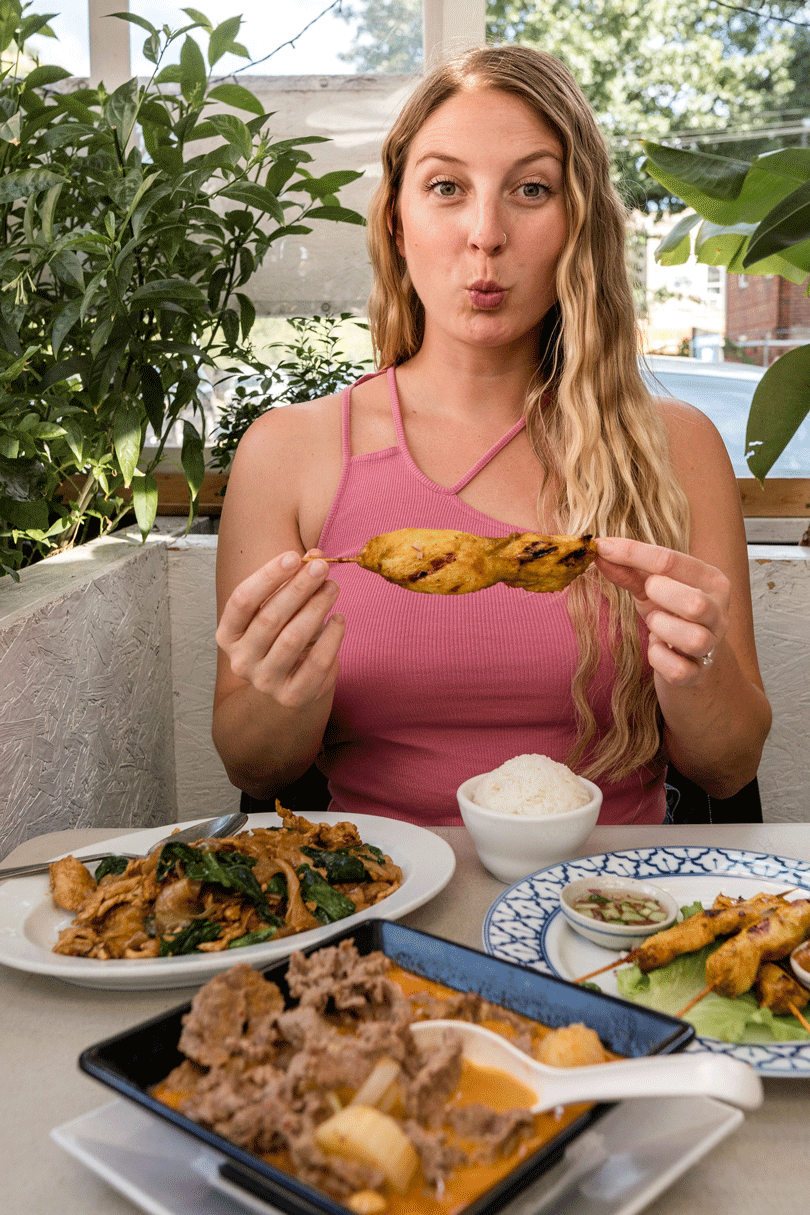 Head one neighborhood over to try Himalayan food in Jackson Heights. You can get great Tibetan and Nepali food in this area. Nepali Bancha Ghar is serving house made sel roti and delicious Johl momo. Some incredible dishes that we've yet to find  on that level elsewhere in the city!
If you love the simplicity and freshness of Greek food then you need to dine in Astoria. Astoria has the second largest community of Greeks outside of the country and they certainly brought their culinary expertise with them. Restaurants like Agnanti are serving traditional dishes from souvlaki, Greek barbecued meats, to saganaki, a unique cheese which is lit of fire to melt it into a wonderful texture. They also serve some of the best octopus we've tried and of course, a fresh greek salad.
Have we convinced you it's Time for NYC?!
Check Out more of our travel + foodie adventures on Tik Tok, Instagram or on our Blog.