20 of the best free travel experiences around the world
Share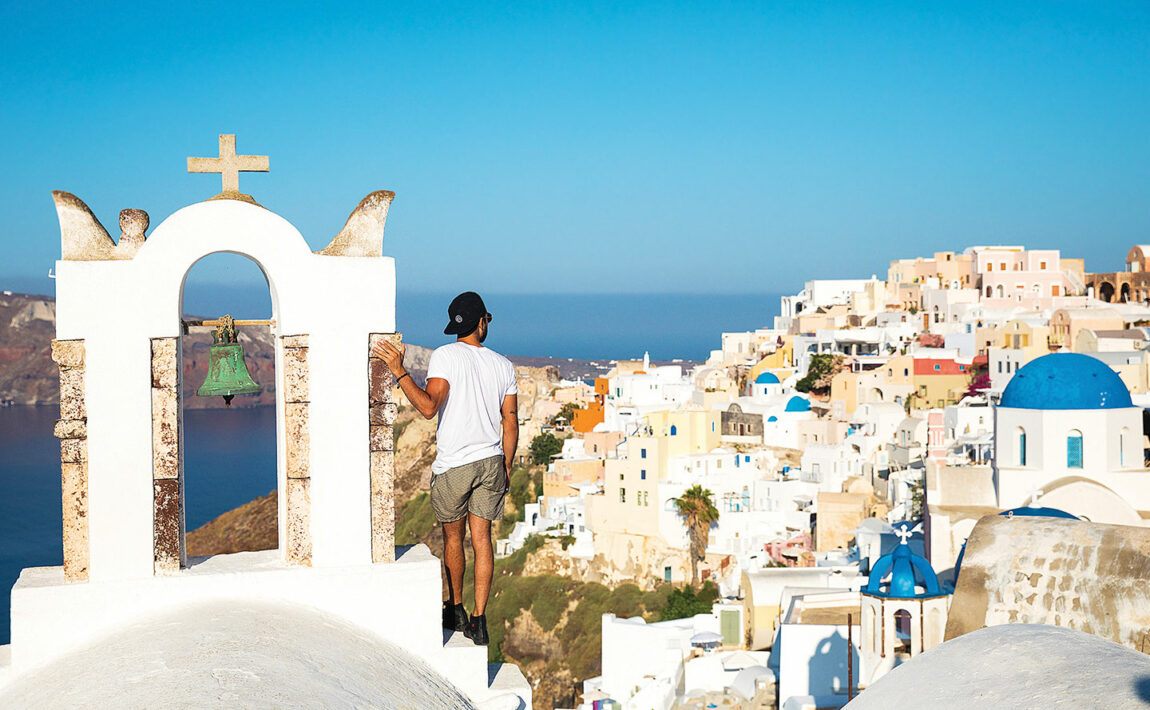 They say the best things in life are free, and while they're probably talking about things like love and naps, it also applies to travel. Yes, yes, we know. Travel itself isn't free BUT there are plenty of amazing free travel experiences you can have around the world once you're there. These are the best things to do that don't cost a cent.
1. See the Eiffel Tower
The Eiffel Tower is one of the most famous monuments on the planet and costs nothing to look at, so we know you don't need any more convincing than that. It's perfect at night, at dusk, during the day… seriously, anytime.
2. Hike in Australia's Blue Mountains
If you've got two legs and a heartbeat you can hike, and the Blue Mountains in Australia has plenty for great trails for all skill levels. It's the perfect cheap day out because hiking = free and BYO lunch = minimal spend. Enjoy!
3. Watch the sunset in Vietnam
Chilling by the water in Vietnam's Ha Long Bay and watching the sun set over the beautiful landscape is priceless. Literally. This view will cost you zero dollars.
4. Swim in a waterfall in Laos
Laos is known for its many beautiful falls (Kuang Si is our favourite) and while it might cost you money to get to the falls, swimming is totally free in most of these spots once you're there. Our hot tip is to save costs on transport by splitting it with your crew so your toughest choice will be between turquoise or towering falls. Just kidding—you'll definitely see both.
5. Check out Lady Liberty
New York City is overseen by the famous Statue of Liberty, AKA Lady Liberty, a giant neoclassical monument located on New York Harbour. The best way to see it is by ferry and there just so happens to be a free one, The Staten Island Ferry, which runs right past every single day.
6. Turtle spotting in Costa Rica
Costa Rica is the home of many turtle species and many places along its coasts are great for spotting them. A lot of people are striving to protect them (for very good reason) and you'll find roped off areas everywhere, but there's no reason you can't sit nearby during turtle season and check them out from afar. Pro tip: turtles usually come ashore at night.
7. Just look at the scenery in Iceland
Sure, Iceland isn't the cheapest destination in the world, but once you're there the best things truly are free. The jaw-dropping landscapes are what makes Iceland so special and you won't need to pay a dollar to see them.
8. Visit the Memorial to the Murdered Jews of Europe
Berlin has many memorials to the atrocities or World War II—one that's unmissable (and costs nothing) is the Memorial to the Murdered Jews of Europe. The maze of concrete slabs commemorates the Jewish victims of the Holocaust and it's a must-visit while in Berlin.
9. Visit New Zealand's best museum
Te Papa, Tongarewa Museum in Wellington, NZ is easily one of the greatest museums in the world AND it's free! Some exhibits charge an entry fee but the many rotating public exhibitions are free to view, and we promise they will occupy you for hours. You can find anything from exhibits dedicated to Maori history and there's even a Contiki exhibit too.
10. Experience the chaos of Tokyo's fish market
Tsukiji Fish Market in Tokyo opens at 3am each and every day, and for more than 80 years it's been a bustling hive of activity where locals buy their seafood fresh every day. Even if you're not in the market (pun intended) for seafood, head there to witness one of the craziest sales on the planet.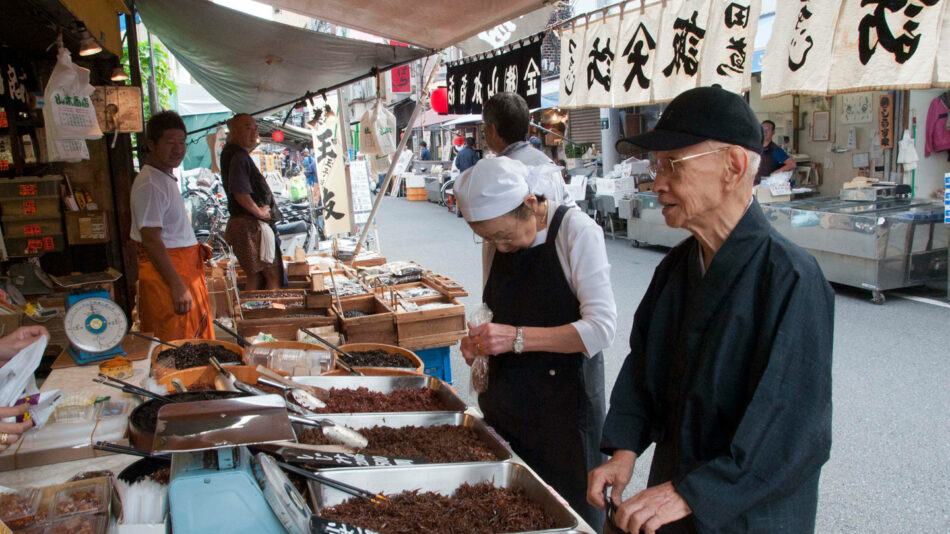 Image source:WikiMedia
11. Jump off the rocks in Dubrovnik
You've probably heard of the 'hole in the wall' bars (AKA Café Buza) in Dubrovnik and while a drink here may not be free, jumping off the rocks near the popular bar is.
12. Be in awe of the Fisherman's Bastion
Budapest has a lot of jaw-dropping architecture but one of the prettiest is the intricate white towers of the Fisherman's Bastion. There's no entrance fee and it's a lot less crowded than other tourist spots in Budapest, making it the perfect place to take your time and relax.
13. See Brazil's famous Christ the Redeemer
There are a lot of ways to get to Brazil's iconic monument, but the cheapest (AKA free) way is to hike. If you're on a budget, you can take the 1.5 hour hike through nearby jungle to save a buck AND beat the crowds to the top.
14. Climb Arthur's Seat in Edinburgh
Did you know Edinburgh in Scotland is actually an extinct volcanic area? The highest peak, Arthur's Seat, is just outside the main part of Old Town and it has the most amazing outlook of the city. Of course, you have to climb to the top to get them but it's well worth it for unparalleled views.
15. Take a selfie at the East Side Gallery
Once upon a time, this outdoor gallery was the Berlin Wall and after it was torn down in 1990, artists turned it into 1.3 kilometres (0.8 miles) of history and culture. There are many famous scenes to hunt down (like the famous men, Honecker and Brezhnev, kissing) and exploring this iconic spot costs nothing.
16. Explore the Garden District in New Orleans
Often named the most beautiful neighbourhood in NOLA, the Garden District has been around since 1806 and is home to the most stunning mansions and homes. Southern charm abounds in these old columned abodes, you may recognise a few of them from TV shows and movies too.
17. Discover New York's street art
New York's Williamsburg borough is chock full of stunning street art. From political murals to old school graffiti and stunning portraits, wander the alleys and streets to find it all. If you're sticking to Manhattan though, a walk on The Highline is always a good idea.
18. Soak up the sunshine in Greece
Greece is known for its stunning islands and as with any beach holiday the best thing to do is enjoy the good weather. Both the iconic islands like Santorini and the lesser known gems surrounding it have more beautiful beaches than you can count and it's your job to spend time on each of them.
19. Visit the British Museum
It's one of London's top attractions and it's totally free. Here you can see artefacts from all over the world, from Egyptian mummies to the freakin' Rosetta Stone! There are allegedly eight million objects in the museum and only 1% are ever on display at one time (which means the exhibits are always changing).
20. Taking artistic photos of the canals in Amsterdam
Put on your photographer hat and explore Amsterdam's canals and you'll soon discover this stunning city doesn't have a bad angle. Pro tip: wait for golden hour for the real magic.