The 10 best New Year's Eve parties in the world
Share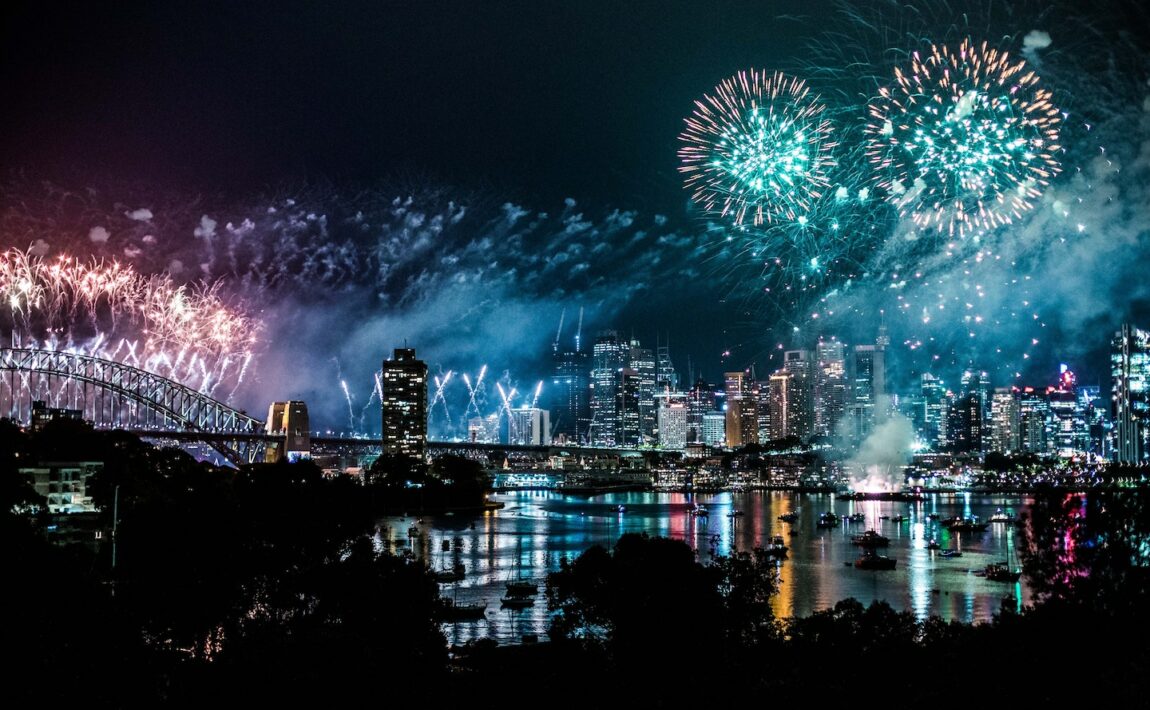 Is it just us or do New Year's Eve parties always feel like a bit of a… disappointment? You get hyped up, gather your party crew together, put on your a-game outfit but then the anticipation all comes crumbling down in a chaotic evening of expensive drinks, lost friends – and then a splitting New Year's Day headache for your troubles. 
It doesn't have to be that way! Sometimes it's just a matter of thinking outside the box – or outside your country. A New Year's Eve vacation can be the difference between a night to forget and a night to remember. You get to add holiday vibes to your party vibes, while discovering how another culture likes to let loose. What's not to love? 
So, get your travel crew ready and check out the best New Year's Eve parties in the world.
10. Los Angeles, USA
As Dr Dre and Tupac once wisely intoned, California knows how to party. New Year's Eve in Los Angeles will always be memorable, thanks to its world-class nightclubs and beautiful waterfront. In fact, it's on the waterfront where you'll find the main event: two spectacular firework displays alighting the Marina del Rey, one at 9pm and one for the countdown itself. But New Year's Eve events in Los Angeles go on long past midnight. If you're over 21, head to Santa Monica Pier, beach clubs or Downtown for a rocking party that lasts till the sun comes up. After all, LA is known for throwing some of the best New Year's Eve parties in the world.
https://www.instagram.com/p/B5VdMeLAQDe/
9. London, UK
This grand old capital has a mind-bending amount of things happening on your average Wednesday, so it's fair to say there are lots of things to do on New Year's Eve in London.  New Year's Eve parties in London have a little something for everyone, from black tie events to warehouse raves. Check out a Viennese Ball, party underneath the skeleton of a Blue Whale at the Natural History Museum or toast the new year at the opulent Somerset House.
London's New Year's Eve fireworks event takes place on the Southbank, where you can watch the fireworks burst before a backdrop of icons such as the Houses of Parliament as Big Ben chimes in the new year. Watching all of that history blazing brilliantly along the waterfront is a sight you'll never forget. There are plenty of exciting things to do in London around this time of year, so take advantage of the many London New Year package deals available right now and enjoy some spectacular sights.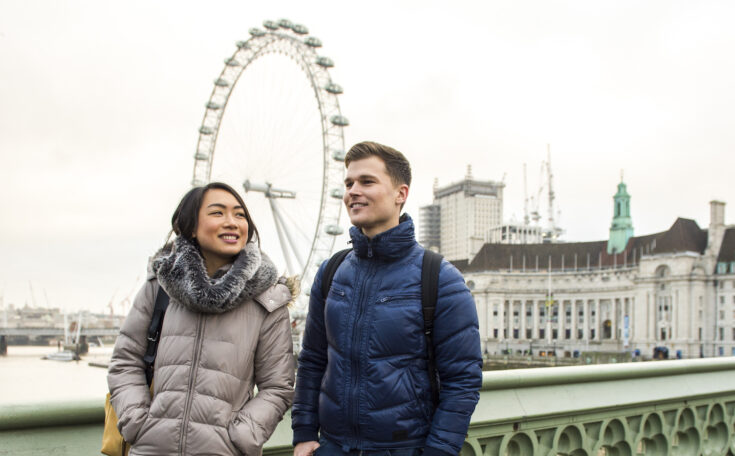 8. Paris, France
New Year's Eve in Paris is as magical as you'd expect, when the City of Lights becomes more dazzling than ever. The famed Paris New Year parade takes place along the Champs-Elysées, probably the world's most beautiful avenue, as light shows sparkle and the countdown is projected onto the iconic Arc de Triomphe. 
Wondering what to do in Paris on New Year's Eve? At this time of year this romantic city is a festive feast of clubs, bubbly and cultural events. Take an illuminations tour, cruise down the Seine or uncover the city's artsy side. If you want to celebrate in style, a Moulin Rouge cabaret show is the perfect way to add a bit of glitz and glamour to your night, after which you can watch the stunning New Year fireworks display. 
You can do all of this and more on our unforgettable Paris for New Year trip – so get your significant other on board and get ready to enjoy a touch of Romance, and one of the best New Year's Eve parties in the world. 
7. Edinburgh, Scotland
No one rings in the New Year like the Scottish. Hogmanay is the name given to Edinburgh's world-famous New Year's Eve celebration, and it's unlike anything you've ever experienced before. An Edinburgh New Year is a raucous three-day festival that ends with an amazing street party. As marchers with flaming torches light up the night, Scottish Ceilidh dancers twirl to traditional music and Edinburgh castle shimmers beneath the fireworks. 
Do you need tickets for Edinburgh Hogmanay? Yes, for most events you do need tickets, but it's amazing value for one of the best parties on the planet. Make sure you book in advance, as people from all over the world travel here to experience the unique spectacle. After all, it is one of the best places to go for New Year's.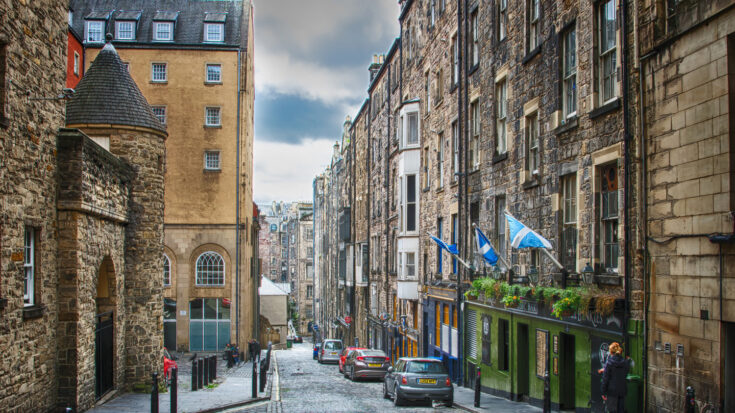 6. Sydney, Australia
It may not be at the top of our list but a Sydney New Year is probably the most iconic in the world. Of course, the Sydney New Year party is all about that glorious harbour, as a pyrotechnic display illuminates the Opera House and Harbour Bridge in a showering rainbow of colour. But if you want to explore further than the Sydney New Year fireworks, there are other wonders to be found at this time of year. Go to a fancy black tie event, eat a picnic on the grass or head to Bondi Beach to watch the golden sun as it rises and greets a new year. Getting a taste for New Year's Eve traditions in a foreign country is always a good idea.
The best part about NYE in Australia is that due to time zones you'll have a head start on the rest of the world, so you'll be partying on while the rest of the planet are, like, so last year.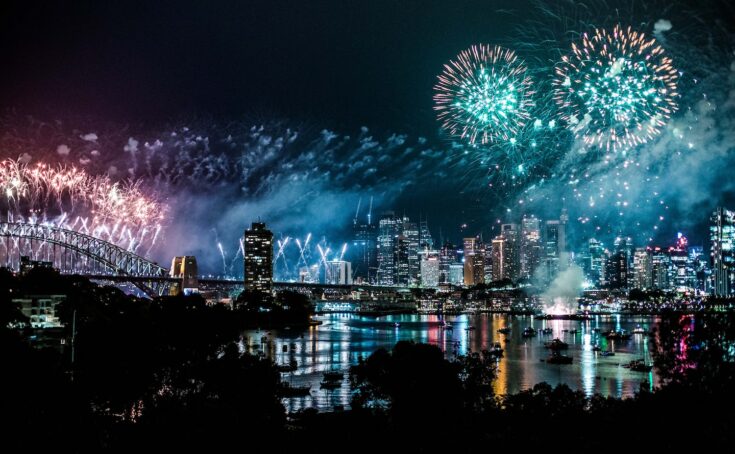 5. Berlin, Germany
Berlin is an eclectic city that definitely knows how to let loose, so you can imagine what a Berlin New Year party is like. New Year celebrations in Berlin take place all over the city, but the main event occurs on a 2km stretch between the Brandenburg Gate and Victory Column, where live music, laser shows and DJ sets guarantee an energetic start to the year.
Of course, there's a midnight fireworks display, but there are plenty of other New Year events in Berlin that are a bit more… interesting. Some of the world's wackiest and most iconic nightclubs are at your fingertips, and these parties don't just go on all night – they go on for days. Expect thumping techno and eye-widening costumes, particularly at the Kulturbrauerei, which turns into the city's biggest indoor party.  
If you want to get involved with the sites, steins and fireworks, our unforgettable Berlin for New Year trip includes plenty of culture before you get stuck into the main event with your very own party crew.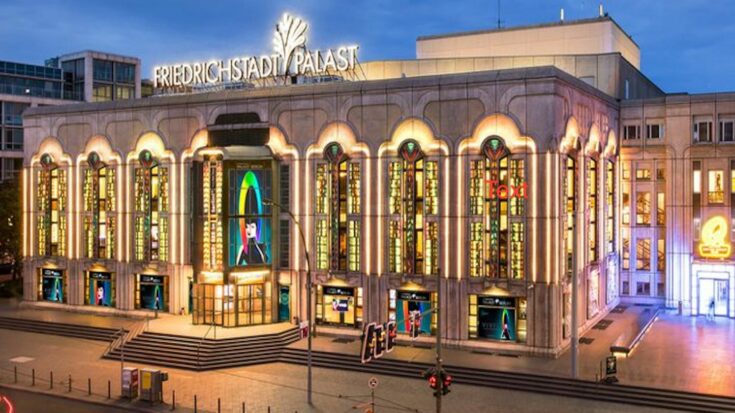 4. Dubai, UAE
New Year's Eve in Dubai is magnificent, which you'd expect from a country that likes to do everything as big as possible. Visit Dubai at this time of year and you'll see extravagant light displays and water shows around the central Dubai Fountain. From the steps of the Burj Khalifa you can catch the shows, or eat at one of the classy restaurants that decorate the waterfront. 
Dubai New Year's Eve events don't end with the light show though. At Kite Beach you can enjoy a picnic and a party on the golden sands. The global village parades are a celebration of the nation's multiculturalism, as you get to enjoy food from across Asia, as well as an impressive range of live music. 
https://www.instagram.com/p/BsGS5K5h8fL/
3. Rio de Janeiro
What do Brazilians do for New Year's Eve? Well, it's pretty much as you'd expect. This is a country that knows how to celebrate life, and the Rio De Janeiro New Year celebrations rival  Carnival. This outrageous party takes place along Copacabana, where up to 2 million people gather in a riot of colour and joy. 
Brazilians also have a fascinating New Year tradition, where the locals make offerings to Lemanja – the Goddess of the Sea. As the New Year draws in, the locals throw white objects such as flowers, jewellery, rice and more, while casting a wish. It's believed that if your offerings are sent back, then Lemanja was dissatisfied and your wishes aren't granted. 
With so many parties and events going on, it's safe to say that Rio de Janeiro is officially one of the best places to go for New Year's Eve.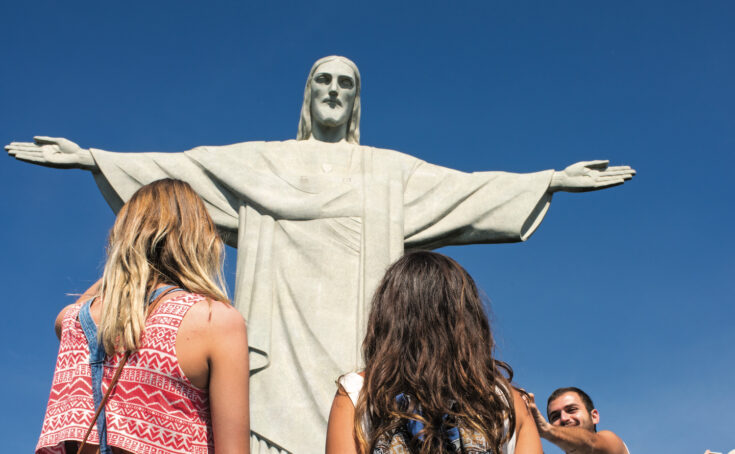 2. Las Vegas, USA
It's Vegas baby! Yep, a New Year's Eve party in Sin City is just as wild as you'd imagine, with dazzling parties happening pretty much everywhere along the strip. Not for the faint of heart, Las Vegas New Year packages involve fireworks, nightclubs, casinos and that iconic strip, completely shut to traffic. This means that Vegas essentially becomes one big block party that lasts well into the New Year. 
Where to choose for your celebration? You could head to the skylounge, which has epic 360-degree views of the sprawling city below; the Chateau nightclub is the perfect place to see in the new year Parisian-style; while the Las Vegas New Year fireworks are as extravagant as you'd imagine. Whatever you choose to do, this is Vegas, so wear your most outrageous clothes and get ready to party like you've never partied before.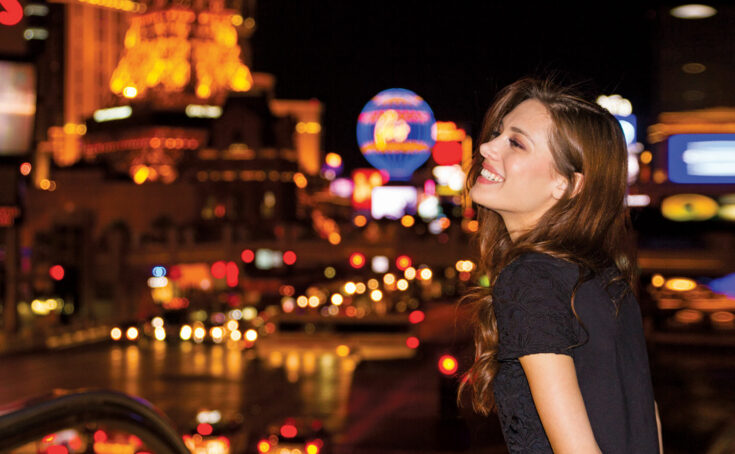 1. Amsterdam, Netherlands
We have a winner! Amsterdam may be a surprising choice for the top spot, but then again, this is a very surprising city. Spending New Year's Eve in Amsterdam is a magical experience with all its twinkling canals and feel-good city vibes. 
Whether you're a party animal, a romantic, or a culture vulture, you're guaranteed a warm welcome in this eclectic city and the New Year trips are epic. From Pllek to Vila, party lovers will find plenty of world-class clubs that ring in the New Year with a roar and a shower of confetti. The fireworks are pretty spectacular, too, so if you want something a bit more relaxed, head to one of the rooftop restaurants like Mr Porter or Canvas for picture-perfect panoramas of the city below.
Once you've soaked up all the culture, eaten your fill of stroopwafels and taken a cruise along the canals, our New Year trip to Amsterdam takes you to a rocking nightclub with entry and free drinks all included. It's the best way to welcome the New Year, VIP style. 'Gelukkig nieuwjaar!'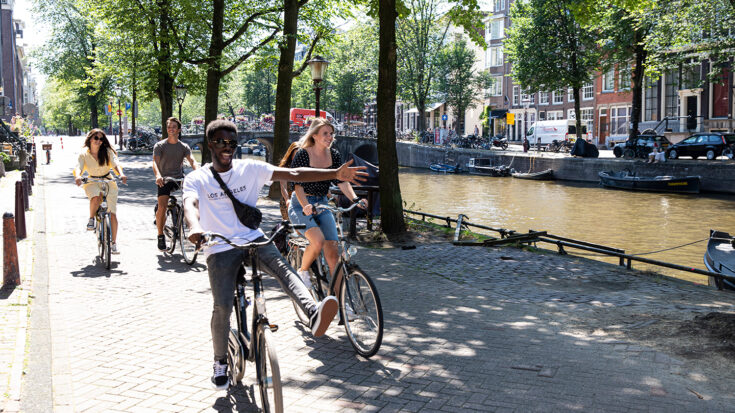 So, where will you celebrate this year?
Although we've given them a hierarchy here, truth be told, any of these spectacular cities are perfect for New Year's Eve celebrations. If you want to get out of your NYE rut, we suggest  broadening your horizons and taking the party a bit further afield. After all, what life experience isn't improved with a dose of wanderlust?