How to describe Hong Kong? Humid. Busy. A city of contrasts. And 100% worth a visit. Hong Kong is the total epitome of East meets West culture – incredible eastern foods, beautiful temples and bustling streets but with a relaxed, easy going culture and a strong sense of hedonism and pleasure seeking. Here's our recommendations for the best things to do in Hong Kong on your next visit:
1. Visit the Tian Tan Buddha
Located on Lantau Island, the Tain Tan or Big Buddha is a key Hong Kong landmark. 34 metres tall, visitors have to climb 240 steps to reach the sitting Buddha (but trust us, it's worth the pain!). Make a day of it and take the cable car over from nearby Tung Chung, the breath taking scenery on route alone will make the trip one to remember. Feeling fancy? Chose the glass bottom crystal encrusted cable car. Yeah you heard!
2. Have a flutter at the Happy Valley Races
Wednesday night in Hong Kong means race night. Sitting in the middle of the city and surrounded by apartments, skyscrapers, hills and graveyards, this is possibly one of the most iconic and urban race courses you'll ever visit. Chances are you won't see much of the horses unless you're fortunate enough to find a space in the stands, but this is hands down one of the best nights out in Hong Kong and ladies, every Wednesday its ladies night which means one thing – free drinks!
3. Visit the Hong Kong Zoological and Botanical Gardens
Looking for a bit of peace and tranquillity in the city? The zoological and botanical gardens offer a small space of calm amongst the madness. Ride the mid-level escalator here (incidentally the longest outdoor covered escalator system in the world) and then take in the beautiful architecture, plant life and damn cute monkeys.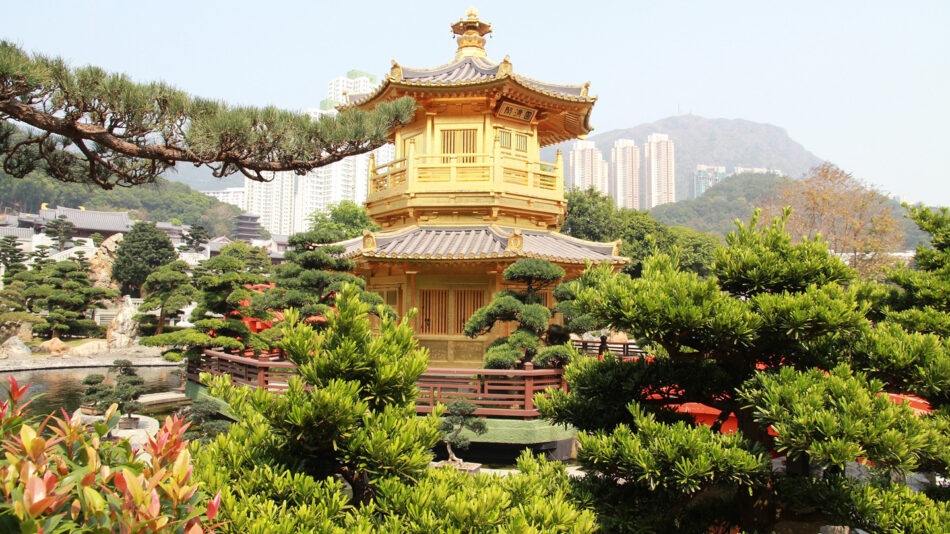 4. Ride the tram to The Peak
Possibly the most iconic Hong Kong tourist attraction, the Peak Tram is one of the best ways to view the incredible natural scenery surrounding the city as you make your way up to Victoria Peak, or The Peak. Once at the top, you will be rewarded with spectacular 360 views of Kowloon, Lantau and the outlying islands. Best seen at sunset with a cold beer in hand!
5. Catch a ferry to Cheung Chau
One of the best things about Hong Kong is the ability to go from mad bustling city to chilled deserted beach in just a short ferry ride. The fishing island of Cheung Chau is just that, calm from the storm. Yet don't let its small size deceive you, Cheung Chau has some incredible sea food, a temple, a few cool caves and even a mini great wall! And try the fish balls, they're…unique.