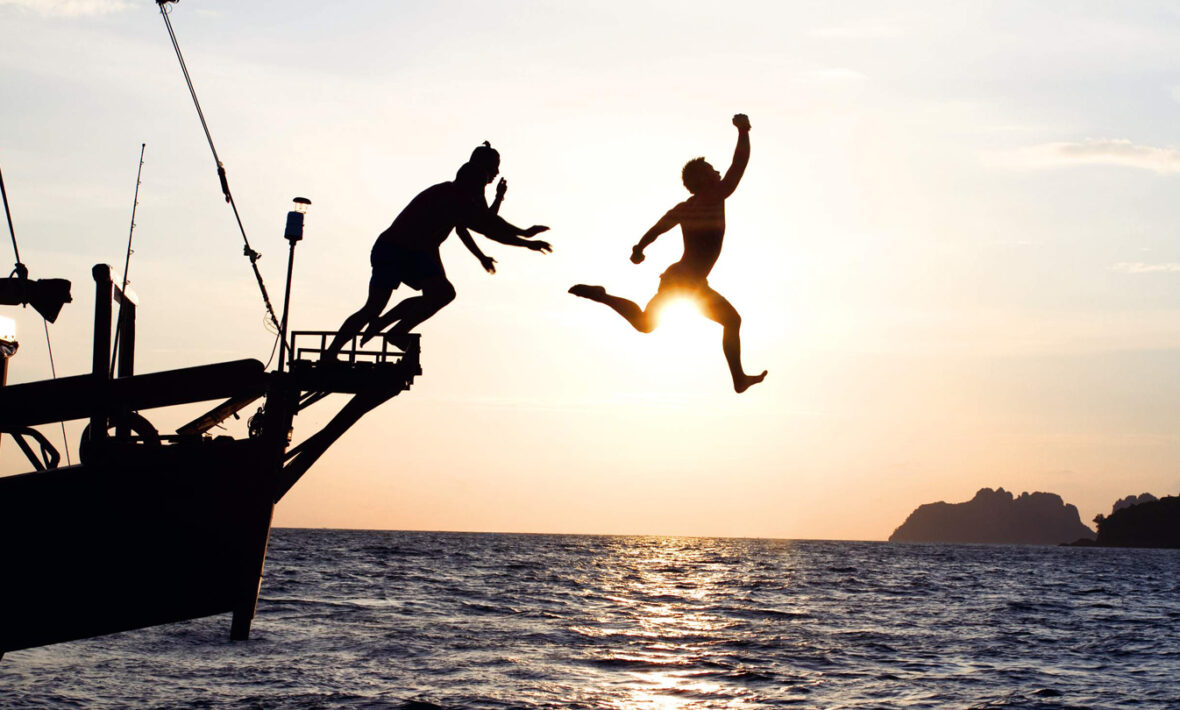 Completed Netflix yet? Started talking to your house plants? Proudly downloaded the Duolingo app then deleted it when the owl became passive-aggressive? (No, I haven't been practising my Spanish tenses, yes I'm colour coding my wardrobe; stop judging me with your massive judging eyes, owl).
Don't panic, self isolation gang, we've got you covered. Nothing can take you on a journey quite like a great travel book – especially because they're so powerfully transportive. They bring exotic sights, sounds and smells to life; take you to places you've never been before and can even shift the way you look at the world. So, if you're looking to journey beyond your four walls, even if only in your imagination, here's our list of the 10 best travel books of all time…
10. In Patagonia – Bruce Chatwin
After finding the bones of a brontosaurus in his grandparent's 'Cabinet of Curiosities', Bruce Chatwin can't get the exotic and mysterious land of Patagonia out of his mind. In the mid-70s, he finally gets to travel there, and this book is a fascinating account of the six months he spent traversing epic landscapes, hunting prehistoric fossils and interacting with nomadic communities.
A master of storytelling, Chatwin's book is full of adventure, including hunting for strange beasts and meeting weird and wonderful strangers. After the book was published, Patagonian locals questioned whether some of Chatwin's accounts actually took place. You can definitely sense his knack for embellishment, but as a pure, rollocking adventure no travel book really comes close.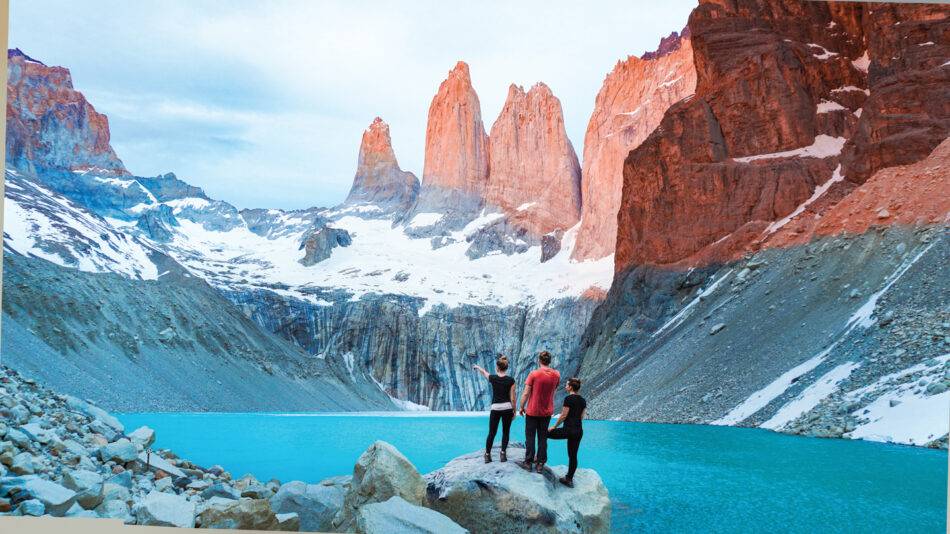 Image source:Contiki
9. River of Time – Jon Swain
I first read River of Time just before taking a long trip to Vietnam and Cambodia. I'd done my homework on the Vietnam War and the Khmer Rouge, but this moving memoir reminded me that history books can't bring a region to life in the same way that literature can. 
The book follows Jon Swain, an English journalist, as he journeys along the Mekong River during some of the most horrific events of the 20th century. What starts as a hazy, heartfelt account of pre-war Saigon quickly turns into something more harrowing, as the US invasion bursts Swain's romantic bubble and tragedies start to unfold around him.
Swain gives a captivating account of the Vietnam war, covering atrocities in Saigon, Hue and Dalat. But it's his description of the fall of Phnom Penh – at the hands of Pol Pot and the Khmer Rouge – that will truly take your breath away. The senseless killings and mass evacuations are all captured by Swain in powerful detail, and when you reach the book's tragic conclusion you'll be shocked that he manages to escape with his life.
Image source:Contiki
8. Around the World in 80 Trains: a 45,000 Mile Adventure – Monisha Rajesh
Announcing that you're going to travel the globe in 80 train journeys is quite a big deal… But after carefully plotting her route, gliding along the world's most iconic railways (including the Venice Simplon-Orient-Express) author Monisha Rajesh set out for the ride of her life.
Going from St Pancras station in London to some of the world's most majestic landscapes including Russia, Mongolia, Singapore, Tibet, Canada and Kazakhstan, the book settles into a satisfying rhythm. Obviously, the journey isn't without bumps in the road, like road blockades and pop up police stations.
But the real magic is in the unlikely friendships she forges aboard each train journey and the swirl of cultures and breathtaking views she discovers along the way. It's funny, poignant and is written at just the right pace to take it all in. After winning Best Travel Book in the National Geographic Traveller Awards, looks like I'm not Rajesh's only fan.
Image source:Alexandr Bormotin / Unsplash
7. Down Under – Bill Bryson
I could have put any one of Bryson's books on this list, but in the end I had to go with Down Under, his funny take on the wild and wonderful island of Australia. (My dad met Bryson in the early 00's and my battered copy is signed by the great man himself, so maybe I'm slightly biased). In the first few pages Bryson conveys the sheer scale and sparsity of Australia by revealing that a cult possibly tested a nuclear weapon in the outback – without anyone noticing. 
I love this book because Bryson effortlessly balances humour and trivia, warmth and cynicism.
Here's his take on spiders:
"No one knows, incidentally, why Australia's spiders are so extravagantly toxic; capturing small insects and injecting them with enough poison to drop a horse would appear to be the most literal case of overkill. Still, it does mean that everyone gives them lots of space."
When I was a kid this book made me want to live in Australia. I read it again on my flight to Melbourne, years later.
Image source:Contiki
6. The Motorcycle Diaries – Ernesto 'Che' Guevara
From an author needing little introduction, The Motorcycle Diaries is a memoir that traces the travels of Guevara and his friend Alberto Granado across Latin America. Leaving from Buenos Aires, the pair journey to the Andes, the Atacama Desert and the Amazon River Basin.
From Incan ruins to thicketed jungles, the book is a colourful tribute to Latin America's history and biodiversity. But it's also in an intensely political book, in which Guevara documents the plight of  the region's poor. Ultimately, his travels provoke his revolutionary awakening, leading him to conclude: "I'm not the person I once was… when the guiding spirit cleaves humanity into two antagonistic halves, I will be with the people." It was with these deeply-held convictions that Guevara went on to play a crucial role in the Cuban revolution.
Image source:Contiki
5. Two Seats Left – John Anderson
Did you know that there's a Contiki book? Our story began back in the summer of '62, when a young man called John Anderson arrived in London short on cash but high on a dream. A dream to see as much of Europe as possible and make the kind of memories that'd stay with him forever. A dash of bravado, a deposit on a twelve-seater minibus and an advert on a noticeboard later, he'd found the solution. The very first Contiki trip was born.
This book is Anderson's colourful account of those early trips, and how he boldly turned £25 and a battered kombi into an iconic brand we know and love today. It's a compelling tale of luck, love, adventure and entrepreneurship, and is a timely reminder of just how far a dream can take you and it's what makes this one of the best travel books of all time.
Image source:Contiki
4. Black Woman Walking – Maureen Stone
It's no coincidence that so many iconic travel books are written by white men – journeying to particular destinations with the sole aim to write and document is a privilege in its own right. So, for something a little different, number four on our list is Black Woman Walking by Maureen Stone. The book gives you an atypical perspective on world travel. Walking "since she stopped crawling," Stone goes from being a sickly child to exploring the entire world on foot – from Barbados to Guatemala.
Everywhere she goes, the book examines the political, personal and spiritual issues facing different societies across the globe. Mixing humour, anthropology and philosophy, Black Woman Walking offers a different perspective in a literary genre dominated by cantankerous old men.
Image source:Mathijs Beks / Unsplash
3. Shantaram – Gregory David Roberts
This partly autobiographical book includes some stories so remarkable you couldn't make them up. Narrated by Lin, an Australian convict who flees to the underworld of Bombay, Shantaram reveals beauty in the darkest places, even a poverty-stricken world of gangsters and prostitutes.
Despite all the addiction and crime, there's a lot of love in the novel. Romantic love, fraternal love, but also a fierce love for India and all of its colourful contradictions. Just as you might return home from a trip to Bombay, you'll finish this epic adventure exhausted but wanting more.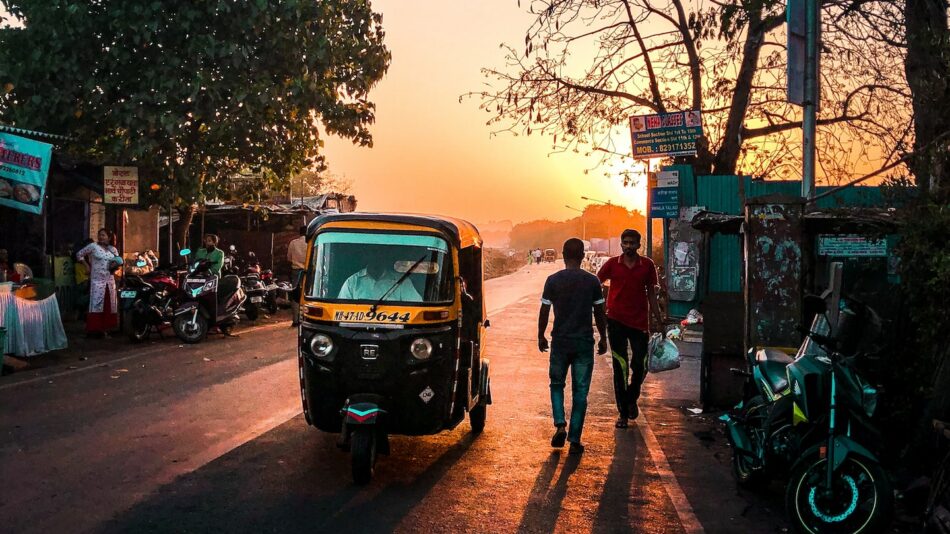 Image source:Yash Bhardwaj / Unsplash
2. Under The Tuscan Sun by Frances Mayes
Travel writing isn't always about a journey; sometimes it's about a single place. This sun-soaked memoir is the perfect example of how writing can crystallise a certain region. Under The Tuscan Sun follows Frances Mayes as she restores an abandoned villa set within the rolling hills of Tuscany, and all of the struggles and surprises she encounters along the way. From fading frescoes to vibrant vineyards, Mayes effortlessly evokes Italy's natural beauty, charm, food, and people. I couldn't get through a page without yearning to sit in the Tuscan sun with a glass of Chianti in hand, which is why it's number 2 on our list of top travel books of all time.
Image source:Contiki
1. On the Road, Jack Kerouac
Just as some travel books are all about a particular place, others are more interested in a particular moment in time. On the Road by Jack Kerouac is a classic example of zeitgeist travel writing, bringing the the 60's counter-cultural movement to life as Kerouac journeys across the United States. 
For the author, a book about America is also a book about freedom, man! He revitalises the original dream to 'head west' – and then adds lots of sex and drugs. This freedom is represented in the kooky characters Kerouac encounters, but also in his stream of consciousness writing style. Ultimately, the book evokes the feeling of travelling when you're young, needing nothing more from life than the beating sun and open road ahead of you. It's the feeling of being on a Contiki trip, essentially, which is why this book tops our list for the best travel books of all time.