Heading to Spain for the great European summer and want the inside scoop on how to plan your after dark antics? Contiki Trip Manager and Spanish travel guru, Mikael Mendes, is your man…
Take a Siesta
There's no better way to prep for a big night out than with a strategic nap, and the Spanish are all about strategic napping in the form of siestas. Taking a siesta is Spanish tradition, so it would be rude not to sleep the afternoon away. Summer days tend to be light until around 10pm, giving you plenty of daylight and the chance to unwind and re-energise after a busy morning and long, leisurely lunch. The Spanish take siestas seriously with shops and businesses often closed from around 2 pm until 5 pm to avoid the midday heat, so you won't even feel guilty as the rest of the country will be snoozing along with you.
RELATED: SPAIN HAS OFFICIALLY BEEN VOTED THE BEST HOLIDAY DESTINATION IN THE WORLD
Dine and drink late
Another reason why siestas are such a big thing in Spain is because the nights start way later, with dinner often not starting until around 10pm. To make the most of your day, get a nap in and dine late, then do as the locals do and head to the bars/clubs from around midnight onwards.
Feast on the food
No evening in Spain would be complete without some incredible food, and lots of it! Food is an integral part of Spanish culture and is the most common way for people to socialise. The tapas style cuisine is perfect for getting the taste of many different dishes, and because food comes out as and when, dinners often last longer. All washed down with generous servings of sangria, obvs…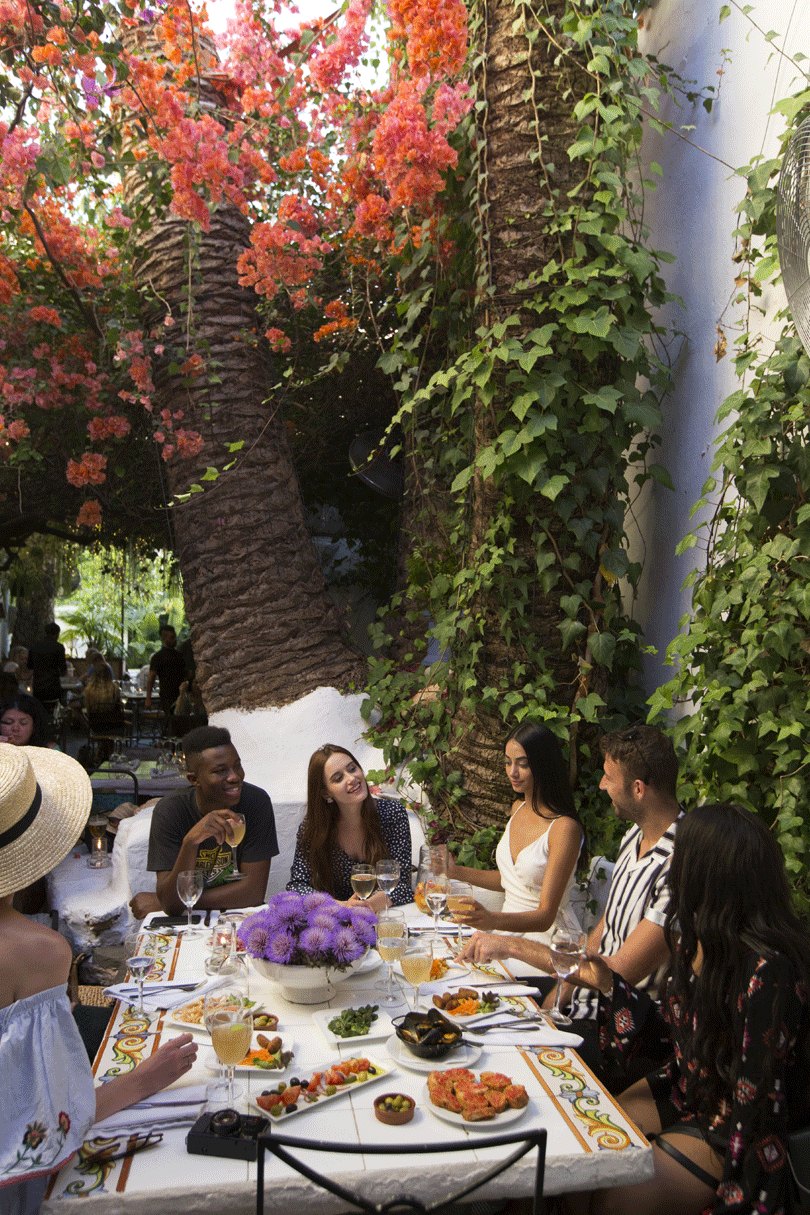 Have a beer… or two
If you're all done with sangria, cerveza (beer) is as common as coffee. Expect to be drinking this as you socialize in the sun or when you're dining on your favourite foods. And the best bit – it's cheap as chips, around €2/pint.
Watch the Spanish sunsets
How best to compliment your cerveza? Whilst watching some killer Spanish sunsets. So where serves up the best? Well Madrid is a pretty strong contender. Templo De Debod, the rooftop terrace at the Círculo de Bellas Artes and The Hat are all ideal places to end a city day well spent. Or if beaches are more your scene, Ibiza is renowned for providing some of the most glorious sunsets around. The seafront bars such as Café del Mar on the sunset strip in San Antonio, Benirrás Beach, Formentera and Ibiza Town are some of the sweetest spots for the most Instagram worthy sunsets.
RELATED: WHERE TO CATCH THE WORLD'S BEST SUNSETS 
See a Flamenco dance
Evenings don't get much more Spanish than this. Consisting of guitars, singing and dance, flamenco is a huge part of Spain's identity, originating in the Southern region of Spain. The elaborate outfits and dramatic dancing are an art form which has become quite the phenomenon. And the best places to see a show? The big cities of Barcelona, Madrid and Seville serve up some of the best.
Hit up the Ibiza clubs
Of course no European night out is complete without some serious Spanish clubbing, and nowhere does a night out quite like Ibiza. Some of the world's most famous clubs and bars come to life in the summer with renowned resident DJs, all-night parties and a sprinkling of celebrity appearances. Our top picks? The legendary Pacha, headliners and beach vibes at Ushuaia, and dancing the night away at Amnesia all have our seal of approval.
Want to test your musical knowledge and be in the running to WIN a trip to the UK? Each week we're launching a new quiz hosted by a trusted Trip Manager. Put your travel and music knowledge to the test for your chance to win the ultimate prize – a free Contiki trip for you and a friend. More here.