These Contiki Trip Managers share their favourite European destinations
Share
Do you have a favourite European destination? From ancient cities to dramatic coastlines, sweeping forests to turquoise waters, there's so much dazzling diversity to choose from. Contiki Trip Managers know this continent better than anyone, and though it's probably like choosing their favourite child, we asked them to share the countries that have an extra-special place in their hearts.
Norway
Amy says: "The best part about Scandinavia? It's never just about the destinations, it's about the journey. That's why I love Norway so much. When we're making our way between destinations we travel through amazing scenery, walk through forests, gawp at waterfalls and stop and gaze at glaciers. And then there's our polar plunges. We have three of them and we don't tell travellers what they're in for. It's a big platform, and you just dive into these icy cold lakes. It's so cold! Everywhere in Europe is beautiful but Norway is something else – it's just natural splendour, everywhere you look."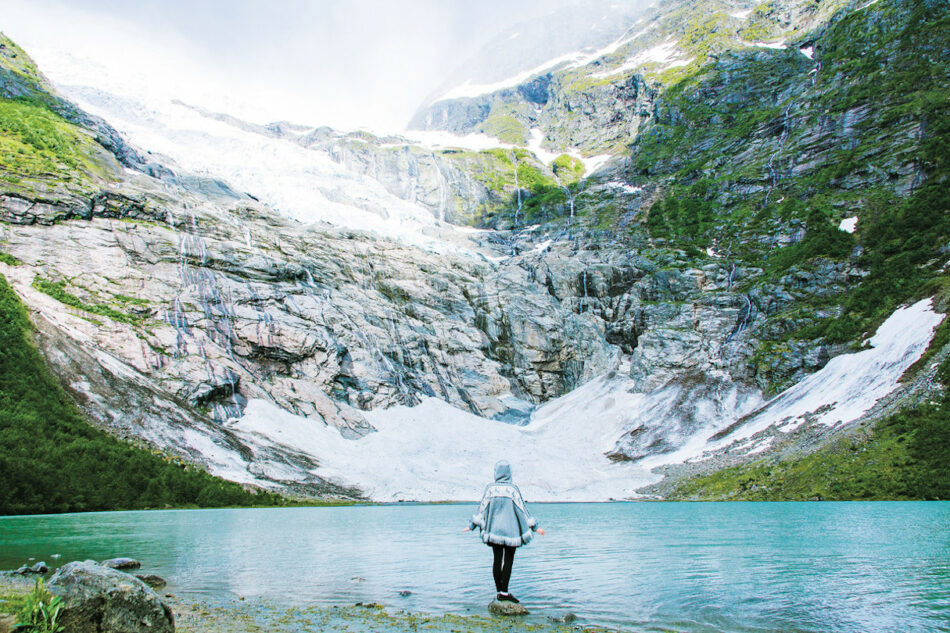 Image source:Contiki
Paris
Loz says: Paris can be a bit of a hate it or love it city, but because I know it so well now I absolutely adore it. I've got my favourite cafes, restaurants and places to get some killer photos. I don't keep my hidden gems to myself, either: I do my own personal map on my travellers' day sheet and put it in the group chat and always get good feedback. I always share my favourite sandwich place. It's called Cosy, they make fresh bread in front of you, it's only 6 euros and you get a drink, sandwich and a cake! It's in a really cool part of Paris, too.
https://www.instagram.com/p/B4VBMBSApXi/
Hopfgarten
Loz says: "Paris might be my favourite city break, but for me, the most beautiful destination in Europe has to be Hopfgarten, Austria, where Contiki own a gasthof. In summer you're surrounded by the bright green grass and wildflowers and you feel like twirling around and singing. You can cycle some of the trails and fill up your water bottle in a waterfall and just keep cycling. It's the cleanest and most refreshing water you've ever tasted too."
Amy says: "Hopfgarten is amazing all year round! In the winter you can ski, snowboard and get cosy in the gasthof with some schnapps and pork knuckle. In the summer it's all about hiking, cycling and fishing. It's one of the most beautiful places in Europe."

Spain
Dylan says: Spain is my favourite country in Europe, hands down. Again, the smaller places always charm me. My favourite town is probably Cordoba, a little town in the south. It's a little uni town and it just has the most incredible atmosphere – a really nice, energetic vibe. For food, you can't really beat Madrid or Seville. My favourite food has to be Jamon serrano – cured ham, just a plate of it!
When Contiki visit Seville, we head to the northern suburbs on this complex of old factory grounds. It's a hub of creativity: one building's for a sculptor, one's for a musician, one's for an artist etc. Our hosts for the night are these brothers, who are artists and inventors and amazing chefs. They cook us traditional Spanish food and we eat surrounded by their artworks while other artists are painting around you. They serve different local cheeses, cold tomato soups, and then some kind of paella – and whatever desert comes up. No one ever leaves hungry; it's my favourite dinner Contiki does anywhere.
Image source:Contiki
Portugal
Zach says: "I love Portugal and particularly Lisbon. I've got to know the city really well, especially in terms of food! Pasteis de nata, grilled sardines, Portuguese wine, there's really no better place in Europe when it comes to affordable, fresh food. Plus, from the cool LX Factory to the beautiful Moorish neighbourhood, it's a joy to just walk around (stopping for lots of snacks along the way!)
Dylan says: "Spain is my favourite country in Europe, so you can see why Portugal would appeal to me so much. They're very different countries, but they have the same attitude towards long lunches, fresh seafood, beautiful architecture and football!"