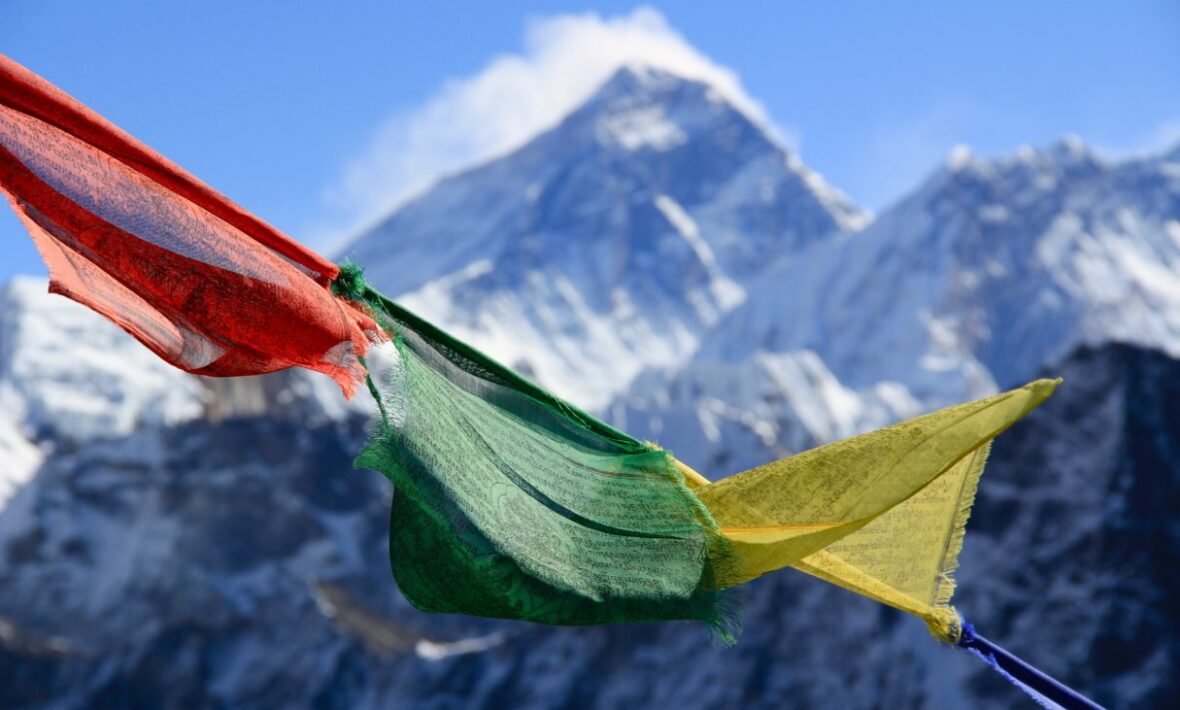 The water that runs down my bare back is so cold it is almost painful to stand underneath the showerhead. I hurry to rub soap over my skin, taut with goose pimples, until I can consider myself mildly clean. It's a pointless exercise really, considering I'm about to get dressed in yesterday's clothes…
Pulling on four layers of crumpled tops – a cami, long-sleeved t-shirt, jumper, then a waterproof jacket – and my warmest pair of jeans, I dive eagerly beneath the blankets covering the bed in my hotel room. This has been my morning routine for three days, since my arrival in Pokhara, Nepal. I was seriously unprepared for the cold climate.
My phone is permanently attached to a plug on the wall, just in case the electricity, which is restricted to a few hours, morning and night, grants it an additional power boost. This hotel is one of the few in town with a generator. Though it isn't powerful enough to bring any heat to the building, I think bitterly.
RELATED: HAVE WE LOST OUR ABILITY TO SWITCH OFF?
As always, I note the numerous 'Closed' signs that plaster restaurants lining the main street. Pokhara was once a lively hub for tourists, offering continental recipes as well as local. Recently though, all but a few eateries have been forced to shut their doors.
The reason for the closures is a fall in tourism following the 2015 earthquake in Kathmandu, as well as an ongoing energy crisis that means electricity has been rationed for months on end. Without electricity, no ovens can be used, and with a reduced menu and little custom, these businesses simply haven't survived.
RELATED: 5 SIMPLE WAYS TO STAY HEALTHY WHILST TRAVELLING 
In my hunt for momos, I come across an open café tucked just inside an alleyway. It's half-sheltered by a tarpaulin roof and consists of two tables, a small preparation counter, and a redundant electric stove.
On my approach, the lady that owns the café springs forward and ushers me to a wooden chair, her face beaming with a grateful smile for her only customer. I put in my order and watch while she piles wood onto a dwindling fire pit. The momos will not be ready quickly, she informs me, but they will be worth the wait.
Twenty minutes later, my order is placed into a pan, above an open fire that has taken this long to boil the water. As I watch, I think of my phone, attached to the wall of my hotel room because I can't bear the thought of losing contact with the world. I think about my morning shower and how I'd pitied myself the whole way through, despite the fact I'll be leaving tomorrow.
For me, three days without electricity is an inconvenience. For the business owners of Nepal, it means a daily struggle to earn a living. Suddenly, as I appreciate the delicious momos that are delivered to my table, the notion of living 'a life of luxury' takes on an entirely new meaning.
Has travel helped you see your life in a different light, or challenged your perceptions in some way? Share you stories with us here and you could see your work published on six-two…