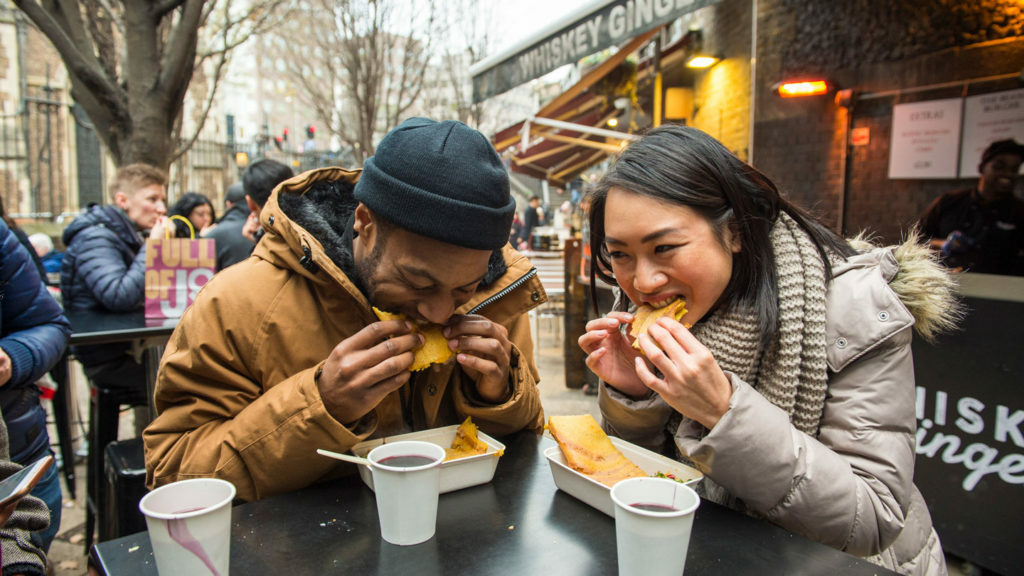 The only thing that rivals our love of travel is our love of food. Food is truly something that makes life worth living (alongside love and friendship and naps of course). In fact, a whopping 35% of Contiki travellers said food is the reason they travel! With that in mind, here are the best food festivals from around the world that your stomach will thank you for.
Wildfoods Festival, Hokitika, New Zealand
NZ's Wildfoods Festival may just have you redefining what you classify as food! Held in early autumn, this festival takes 'wild' seriously. The foodie experiences served up are certainly unique and come direct from Mother Nature. We're talking huhu grubs (a New Zealand beetle), clams, scorpions, ostrich sandwiches and wasp larvae ice cream. Oh, and everyone dresses in fancy dress! Bring an open mind to this unusual food festival.
Pizzafest, Naples, Italy
This is the world's biggest pizza party, need we say more? Held every year in September in what is arguably the birthplace of pizza, thousands of people flock to the city to dine on everyone's favourite food. Festival attendees also rate and vote for their favourite slices and at the end the winner of the World Pizza Championships is announced. Bellissimo!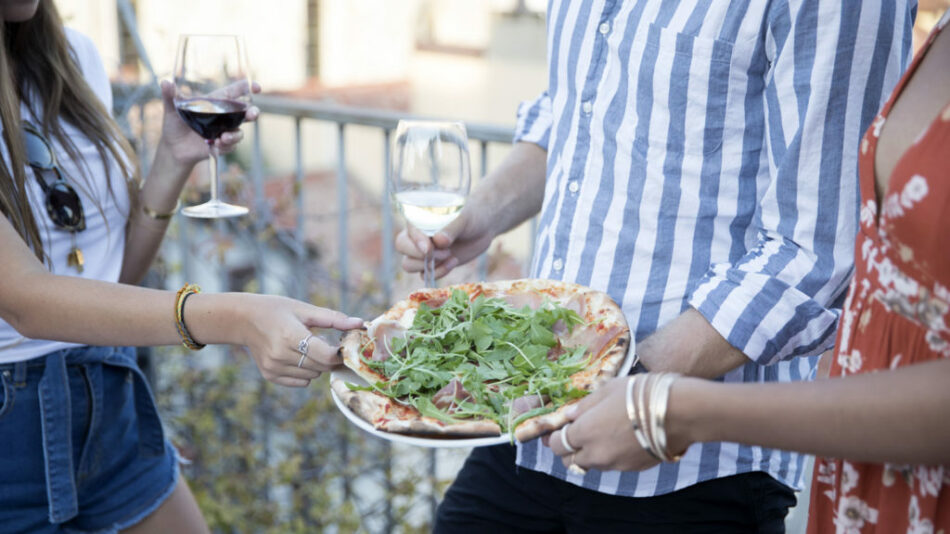 PoutineFest, Ottawa, Canada
Canada's most famous food gets it's own festival in May every year and we're not even a little bit surprised. On offering will be EVERY flavour and combo of poutine you could possible imagine, from the traditional to Exotic to 'Extreme Poutine'. There's competitions for poutine eating, and who has the most expensive poutine too. Gold flakes on your cheese curds? Why not!
ALSO READ: 15 THINGS YOU SHOULD NEVER SAY TO A CANADIAN
World Gourmet Summit, Singapore
This food festival is easily the fanciest on the list, and its creation is also a bit unexpected. Singapore started hosting it to become a foodie destination, and it worked; since 1997 this festival has become a globally recognised and celebrated culinary event. It's all about fine dining, Michelin stars, international and local specialities and of course, award categories for the best of the best.
Salon du Chocolat, Paris, France
You had us at chocolate! And Paris! At the end of October, Paris hosts over 500 chocolatiers from 60 countries to showcase the art of chocolate. There's tastings, shops, fashion shows, workshops, awards for everything from original flavours down to chocolate bar design. Ecudor's Quito also has a chocolate festival named Salon de Chocolat if you're in that neck of the world and want to celebrate their fine chocolate.
Taste of Chicago, Chicago, USA
In July you can do it like they do in Chicago, and eat deep=dish pizza ALL DAY LONG. Legit, 2 million people flock to the city every year (making this the world's largest food festival!) to enjoy the grand old past time of eating. Besides local foods from Chicago's best chefs, there are delicious dishes from all over the world and live music to get you pumped up for LOADS OF EATING.
Dumpling Festival, Hong Kong
This national holiday, held on the fifth day of the fifth Chinese lunar month when Chinese families have their own dumpling celebrations, the rest of Hong Kong gets involved too! The city comes alive with colour, food and fun. Don't miss the dragon boat races or the traditional zongzi dumplings made from glutinous rice with different fillings wrapped in bamboo, lotus or banana leaves.
Vegetarian Festival, Phuket, Thailand
Just because you don't eat meat doesn't mean you should miss out. In fact, some may argue that vegetarian food has more flavour and Thailand's 9-day festival is here to prove you right! The veggie food festival is part of a bigger mind and body detox festival that spreads through the whole area, and it's easy to get caught up in the atmosphere. Don't be fooled by the menus either, it may look like meat, but the chefs are using soy and veggie friendly alternatives!
Melbourne Food and Wine Festival, Melbourne, Australia
Leading the way on Australia's food scene is the city of Melbourne, and for 10 days of the year they really make an impact. With over 200 events across the city showcasing the best tastes in the coolest spots, you can dine with world-renowned chefs or take part in workshops. Scoring tickets to The Longest Lunch is a must! The lunch is on the first day of the festival and sees you eat through three courses with over 1500 other Aussies on a 0.5km long table. It's ~literally~ a long lunch.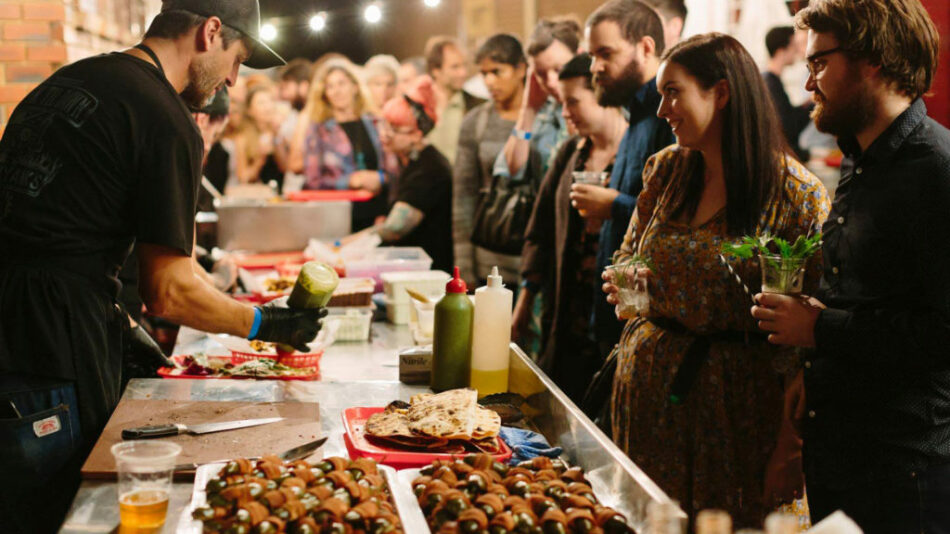 Maslenitsa Pancake Festival, Russia
Mmmm pancakes. In March every year, Russians celebrate their folk holiday Maslenitsa. In the week leading up to Easter, it is totally socially acceptable to eat your body weight in pancakes (AKA blini). Not literally (unless you want to), but with all the dancing and hype that goes along with it you might just have room. The toppings are unlimited, from sweet flavours like jam and sugar, to savoury sour creams and caviar. You might also see necklaces made of bread called sushki, great for anyone on the go
La Tomatina, Buñol, Spain
This famous food festival is less about eating and more about throwing food – tomatoes to be exact! Undoubtedly one of the most fun things to do in Spain in August, you can join in on the world's biggest food fight and pelt friends (and foes) with over ripe tomatoes in the narrow streets. Just don't forget your goggles!
Oktoberfest, Munich, Germany
A celebration dedicated to beer? We'll cheers to that! Every year (in September not October), Munich hosts Oktoberfest. It's the world's biggest celebration of beer and millions (Contiki included) flock to the epic Bavarian celebration. Sample local beers in the giant beer halls where the atmosphere is pumping, but don't forget to eat the amazing German food too! Pork knuckle, gingerbread cookies, pretzels, bratwurst and chocolate covered fruit abound.