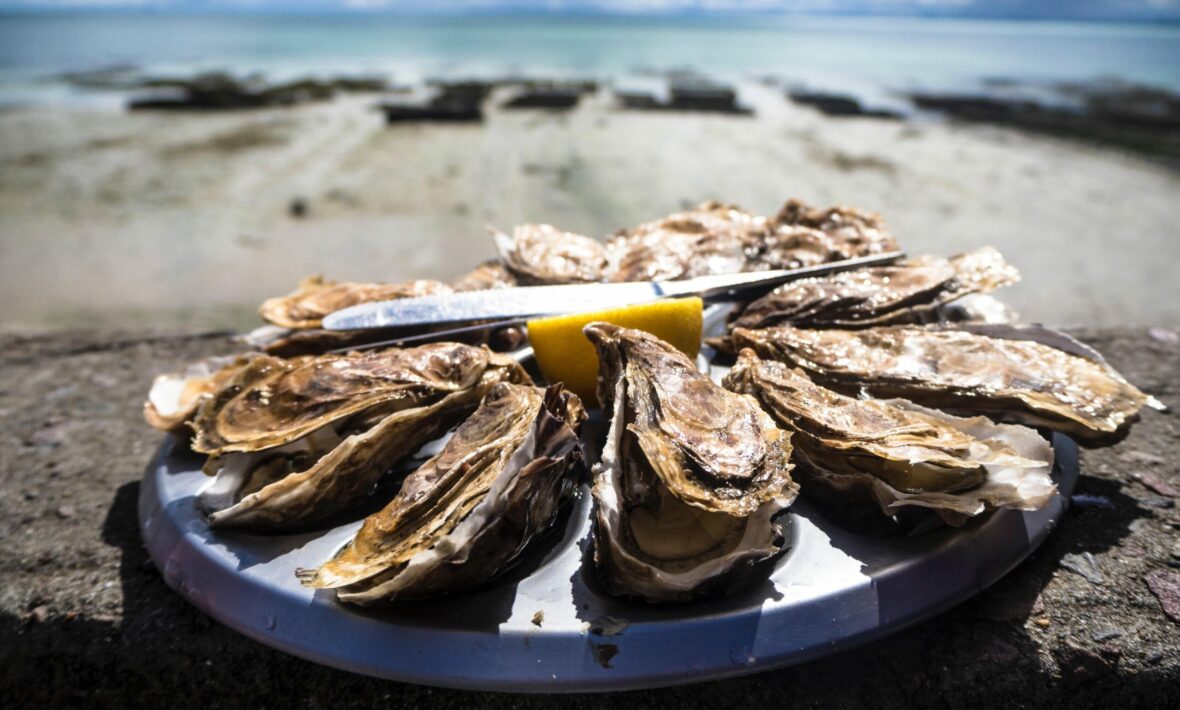 Over two hundred and fifty years ago, my very distant family crossed the straits into Northern Ireland searching for the possibility of a better life and a full table. I'm from a family who loves to cook, so this fun fact inspired me to explore this part of Ireland, giving me the opportunity to visit the places where my ancestors settled and broke bread long ago. Here, I invite you to join me as I follow the recipes and the steps of those who came before me.
The natural environment is giving, so if you come with listening ears and a hungry belly, the magic of Northern Ireland will open itself to you. My exploration begins in the exact location where some of my earliest ancestors prepared their meals, in their settlement place of Londonderry….
ULSTER FRY AT THE DERRY WALLS
One of the most infamous dishes in Irish culture is known as Ulster Fry (traditionally, the first meal of an Irishman's day). Ulster province is notorious for its strength, being one of Europe's most notable walled-in cities. So, it's no wonder that such strong people would break fast with a hearty plate of Ulster Fry; a combination of bacon, eggs, black pudding, soda bread, fried tomato, and baked beans. 
Derry Walls happens to be the ideal attraction for any travelers hoping to be bewitched. The famous Samhain celebration takes places every year, around Halloween, and is known for its ghoulish parades where the living and the dead meet to celebrate grand displays of horror. If you're traveling around the night of fright, fill up with a plate of Ulster fry before you enchant yourself with a dark, delightful meeting of witches to commemorate Derry's hexing past…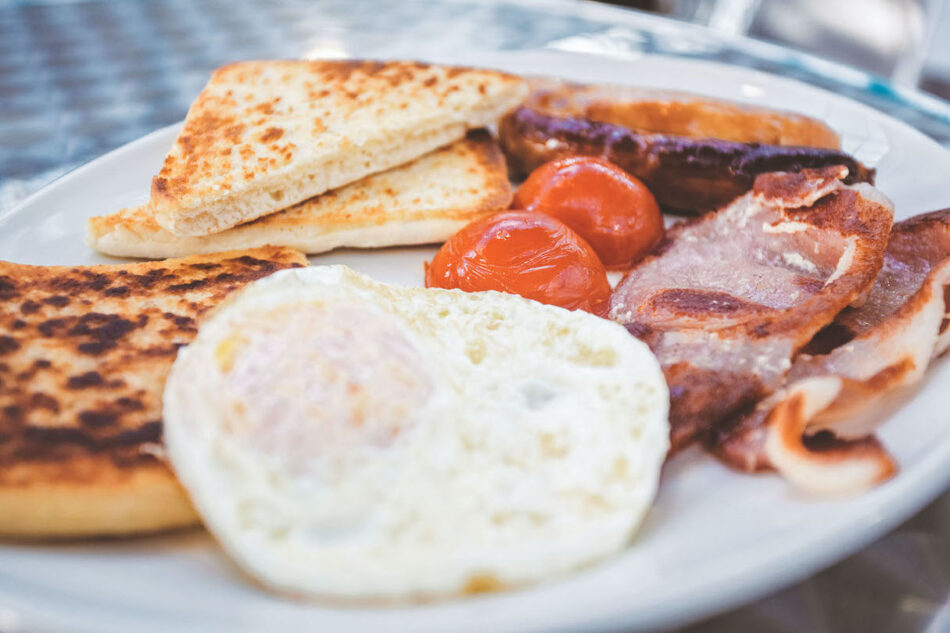 Image source:Tourism Northern Ireland 
OYSTERS AT CARRICK-A-REDE
Taking the scenic route to the National Trust's Carrick-a-Rede bridge is anything but disappointing. This fisherman erected suspension bridge has welcomed over 200,000 visitors since it became a tourist destination. It also happens to be right down the coastline to a popular oyster harbor; Ballintoy
The magnificent rope bridge sits 30 meters above water as one of the most breathtaking attractions in the area. The hand-crafted rope bridge connects the small island of Carrick to the mainland where you'll find a number of local restaurants, like the Fullerton Arms, offering some of the best freshly shucked flat Irish Oysters around. 
From this tourist acclaimed site you can experience beautiful views of the surrounding isles and freshly caught seafood to match. However, be sure to check the bridge for closures before planning your trip as seasonally the rope comes down from October to November.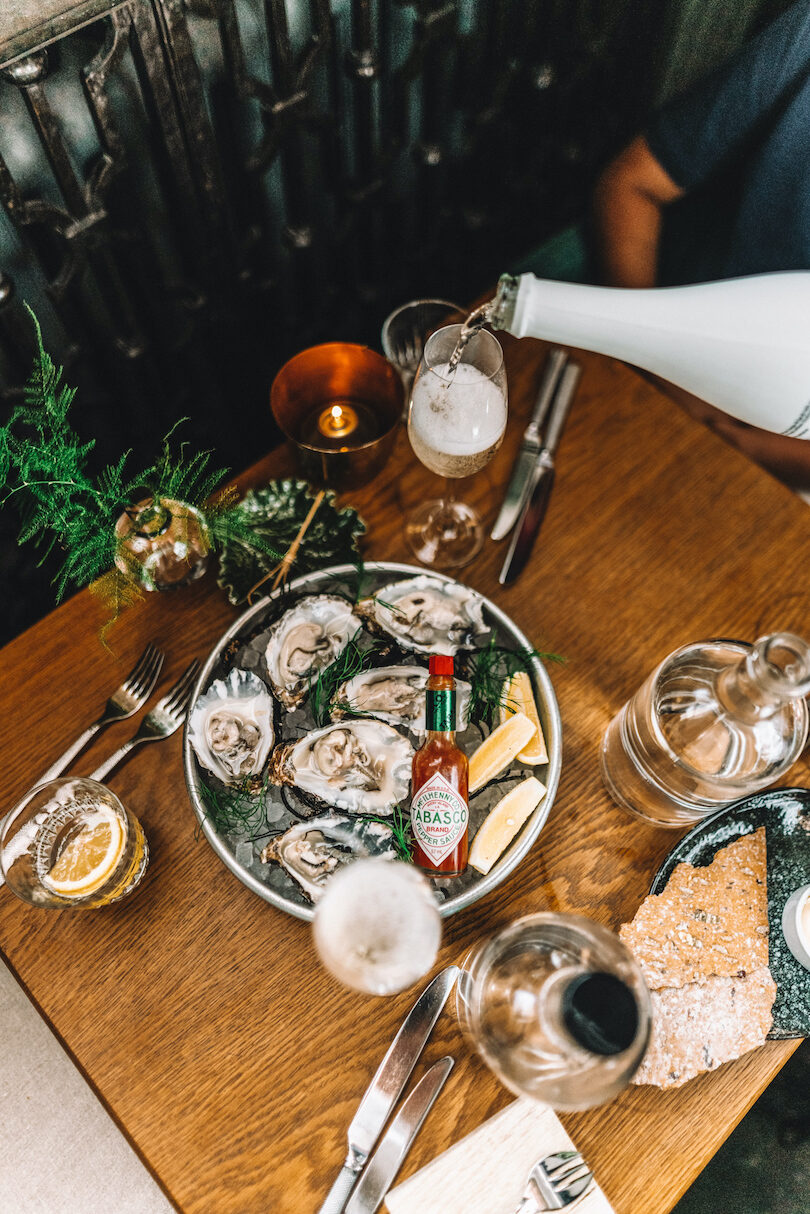 WHISKEY OVERLOOKING GIANT'S CAUSEWAY
Our next stop is the Giant's Causeway, well known and recognized as the scene for one of Led Zeppelin's world famous album covers. Located in the Bushmills area, this natural anomaly is right at the edge of whiskey town. 
The hexagonal structures of the Causeway were formed by volcanic activity millions of years ago (unless you're keen to believe the mythological tale of cunning victory featuring the  Irish giant, Finn McCool, of course). Naturally, taking in one of the many wonders of the world, one should have a stiff drink to accompany it. Make a stop at the 400 year old Bushmills Distillery in Antrim for a taste of some of the smoothest whiskey in Ireland made from homegrown grains. 
This rock and roll marvel among the sea stretches along the coastline highlighting the approximately 40,000 basalt columns that are now a protected nature reserve. The Causeway makes for an alluring day hike if you have the time to mull about and take in the sights. Afterwards, treat yourself to a local plate of freshly caught and fried fish and chips at a nearby eatery like Flash in the Pan.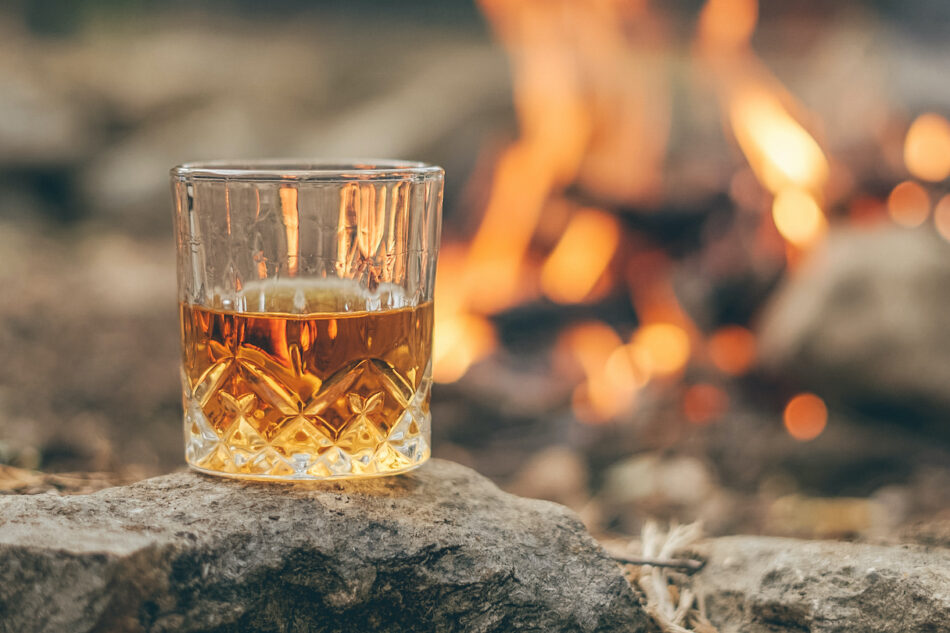 CHAMP BY DUNLUCE CASTLE…
Following the coastline south brings us to Dunluce Castle. Resting on the Antrim coastline, it is notably one of the country's most visited ruins and a great place to stop for a homey dish like champ. Champ is a classic Irish food that consists of potatoes, milk, butter, and scallion and you can usually find it served as a side with Irish sausage, which you might hear referred to as 'bangers and champ'. To try this nostalgic plate for yourself, head to a local eatery like The Smugglers Inn restaurant.
This enduring castle holds within its vast structure a tale of rivalry between clans and a fight for ownership that stood the test of time. Ultimately, the castle and its surrounding village were abandoned, unlike the popular Irish cuisine. Ownership was transferred over to the state in 1928 and since then it has become widely known, enough to rival this creamy potato and scallion pick. 
After indulging in this warm and cozy comfort food, head to the Dunluce Guide house for a stock of activities like archery, kayaking, abseiling and more that will transport you right back to the middle ages.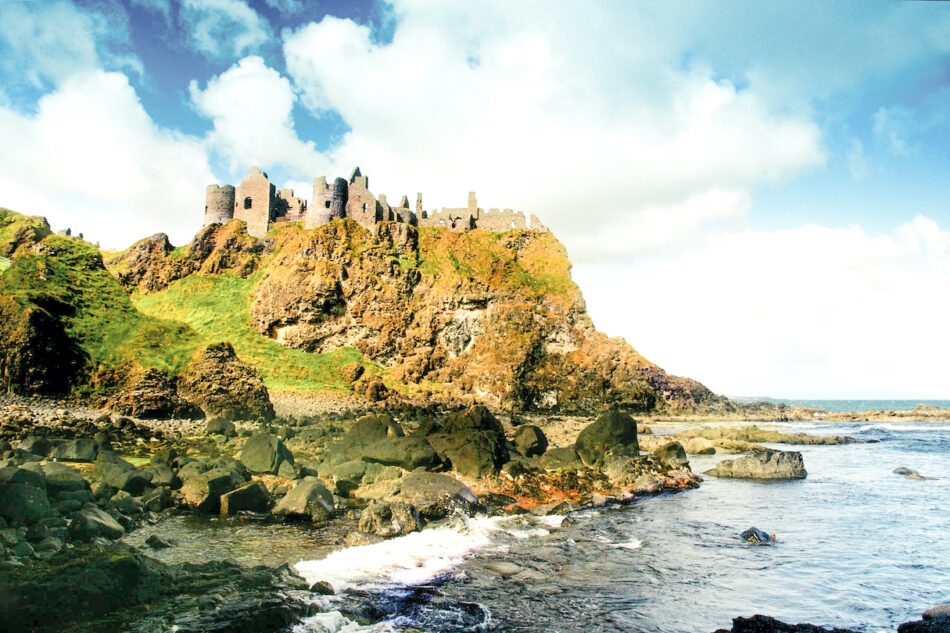 …AND IRISH STEW BY BELFAST CASTLE
Right at the heart of the mainland in Northern Ireland, Belfast holds a grandiose castle famous for its 19th century architecture dating back to 1870. Belfast is the home of the celebrated traditional Irish stew, which at one time was cooked over an open fire and kept the poor man's diet robust in a time where poverty had stricken the nation. Sitting down for an old fashioned bowl of savory Irish stew made with stout beer, potatoes, carrots, and Irish chuck which is the best stew meat you can buy will bring you back to simpler times. Head over to Kelly's Cellars to try a bowl for yourself. 
No doubt, after striking gold in the form of Ireland approved comfort food, a bit of high intensity sporting is the best way to test your new luck. The Kingspan stadium stands closeby as the home of Irish Rugby and some of the world's best players. Here you can find a full day or night of fun complete with live games, food trucks, street performers, and even live music.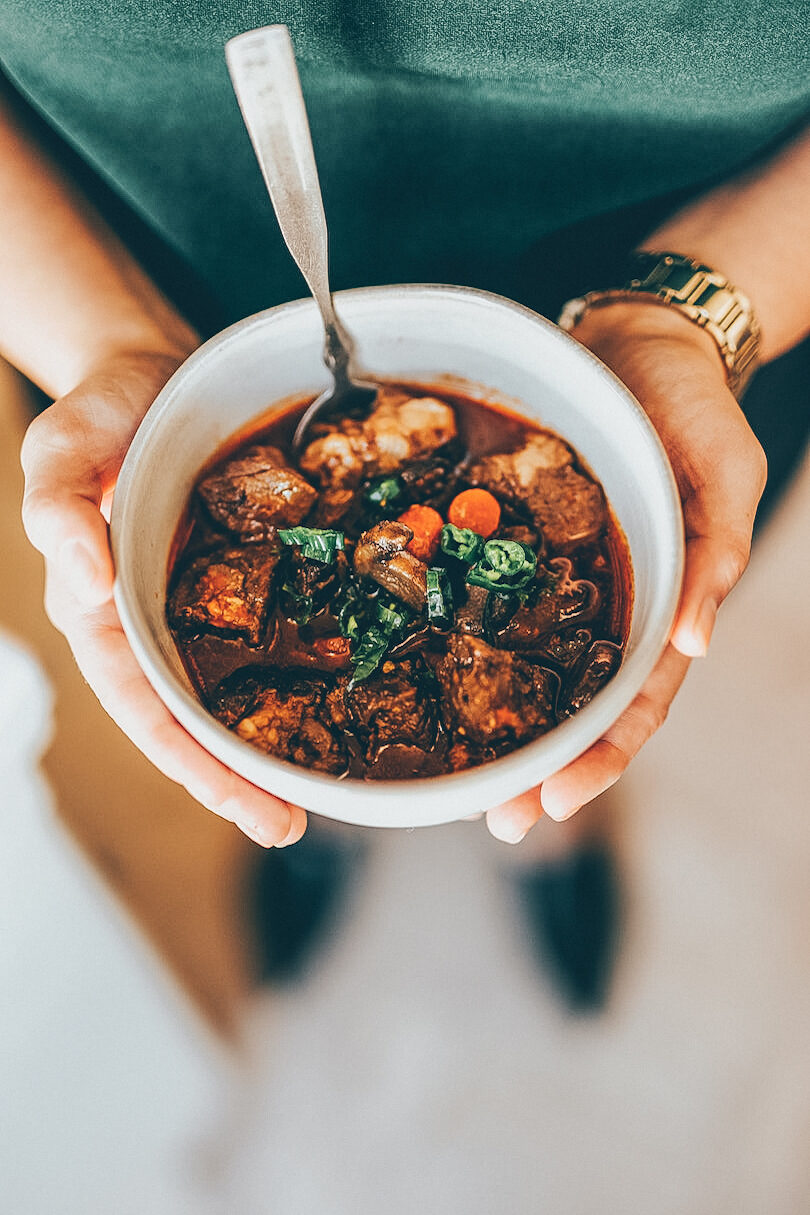 THE BEST LOCAL PRODUCE AT TOLLYMORE FOREST PARK
Tollymore Forest Park is home to some of the best locally sourced produce and seafood in the region. This deep forest is a jewel within the Mourne Mountain spread that features famous bridges, beech trees, rivers, and unique species of flora and fauna. Nearby Quinn's Bar makes a delicious venison burger packed with natural flavor from the local forest.  
This is your perfect destination to enjoy a grounding walk through the boundless northern forest. Later, stop to browse through the nearby market house in the town center of Ballynahinch for a historic market experience that takes place every Thursday, and has since 1795. Here you'll find the freshest produce made up of things like locally grown broccolini, fresh herbs, carrots, cabbage, and more.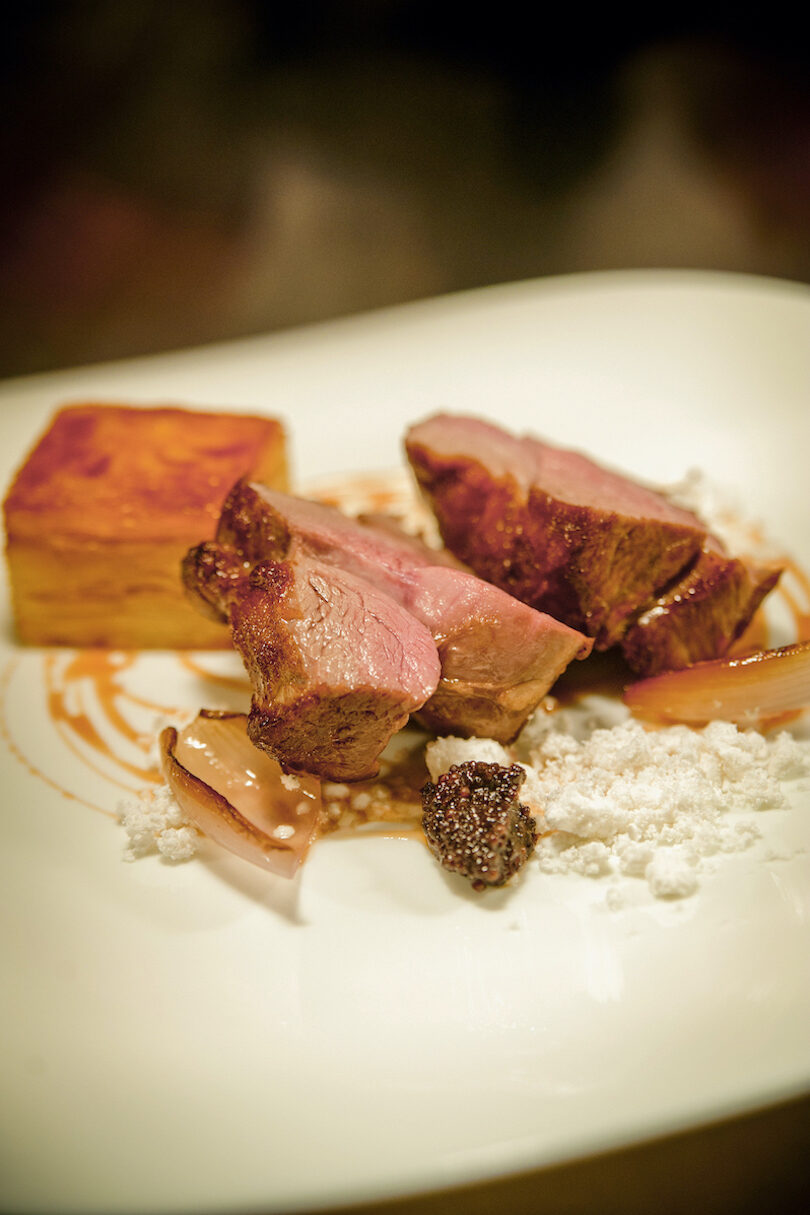 Image source:Tourism Northern Ireland 
COLCANNON AND THE RING OF GULLION
Next on our tour is yet another potato based staple of Irish cuisine called colcannon, and this creamy pot often includes cabbage, black pepper, plus a whole lot of butter. The timeless Irish dish of colcannon was first prepared around 1735. Just like the Slieve Gullion, the mountain located in the heart of the Ring of Gullion, colcannon connects both ancient and modern Ireland. Its ingredients combine hearty and sustaining elements that have kept the working man going through the centuries. 
If the month of October is calling you to the Northern region, Hallow's Eve is the perfect time to head to the mountain peak for a ghostly tour where you might hear a screaming banshee or find the witch, Calliagh Berra, casting her spells. Afterwards, if you manage to avoid the witches curse, head down to a restaurant like The Full Irish to try a plate featuring colcannon. 
Traditionally, every year around this ghoulish time, a trinket like a coin or rag is cooked inside, and whatever you should find after a few bites just might hold the key to your future.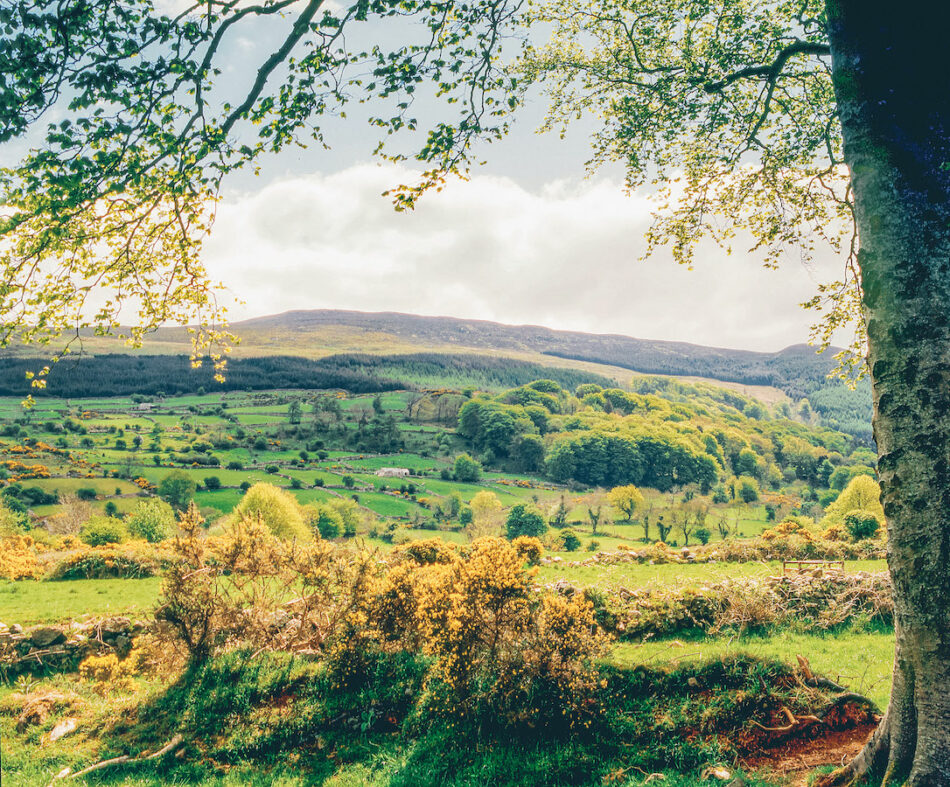 Image source:Tourism Northern Ireland
GLENARM SALMON IN COUNTY ANTRIM
Glenarm Organic salmon is renowned for being some of the finest quality salmon in the world. You'll find it in the village of Glenarm, in County Antrim, where each salmon farm is located in ideal spot in the Irish Sea, enabling the very best fish to flourish.
Salmon is rooted in Irish culture and mythology and known for its associations with wisdom, too. The Salmon of Knowledge features in a folklore story where legend has it that any person to taste the magic flesh of this fish will thereby acquire all the wisdom in the world….
In the meantime, you can buy it direct from Glenarm Organic Salmon Ltd, located in the heart of County Antrim, and discover for yourself the truth behind the legend (and legacy) of this salmon.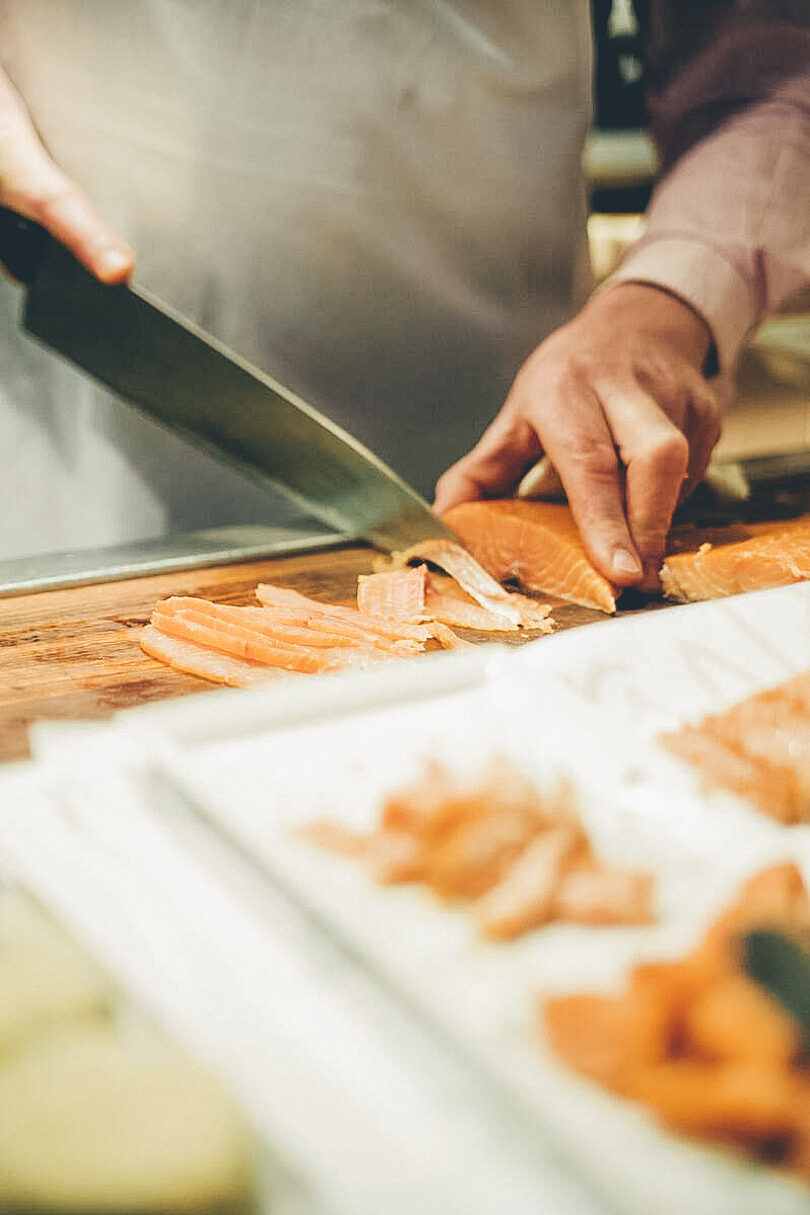 Image source:Tourism Northern Ireland
CONCLUSION
With so much ground to cover, so many magically delicious staples to try, and so many destinations, Northern Ireland offers plenty for anyone seeking an authentic and spiritual experience. For those desiring to explore the mysterious nooks and colcannons of Northern Ireland, it'll leave its mark and you'll carry its rich imprint away with you. After experiencing the historic parts of the country, my luck certainly feels luckier knowing I have roots that connect me to such strong, remarkable land.

In partnership with Tourism Northern Ireland