How to pull off the ultimate Galentine's day
Share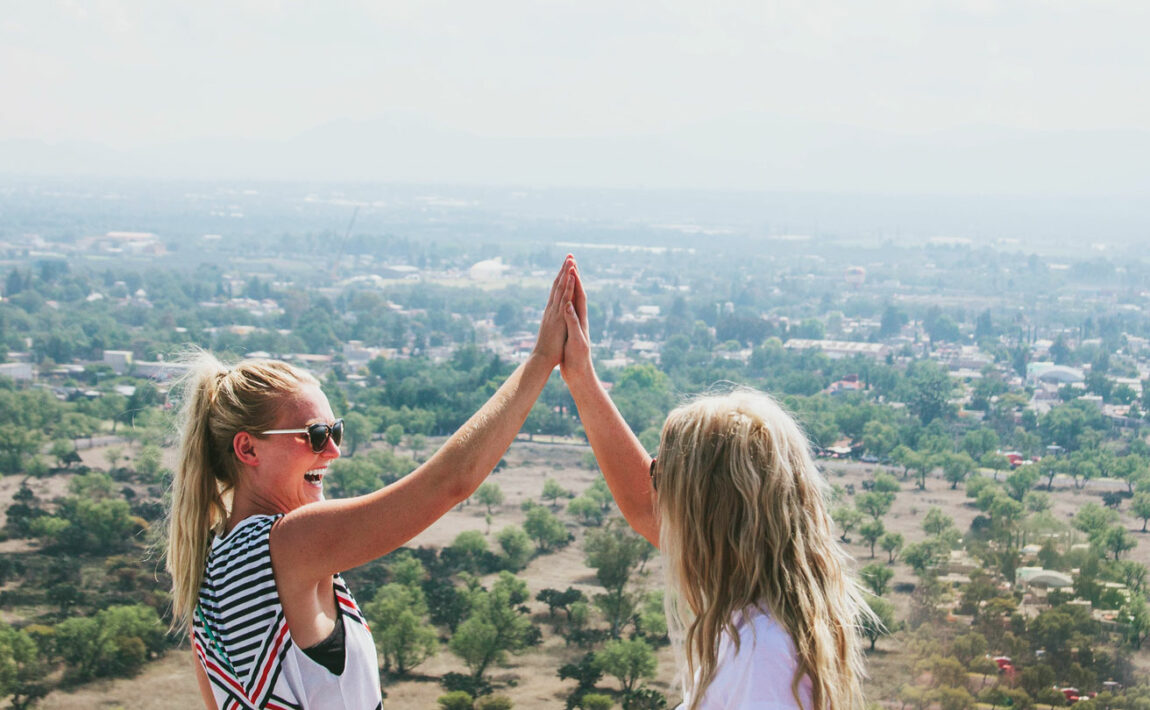 Step aside Valentine's Day; Galentine's Day on 13 February is a whole day dedicated to celebrating your best friends by showing them just how much you love them.

Ready to celebrate but don't know where to start? We've got the tips to make sure you honour your squad with a Galentine's day fit for the qweens that you are…
1. Pick the perfect location
Traditionally, Galentine's day is best as a brunch-time affair. Think waffles, pancakes and of course mimosas at your all-time fave brunch spot. Maybe even pick a location that has some significance with your friends, like somewhere you all love. Even better, plan a staycation for you all, to help you escape the daily grind and spend some #qualitytime.
Keen to cut costs? Host it at home and get your friends to bring a potluck dish each. Set up a cocktail or smoothie bar or a taco station, and voila – your location is set.
2. Go hard on the decorations, because why not?
Flowers, biodegradable confetti, celebratory banners – you can go as big as you want for this one, just make sure to search for the best sustainable options so you don't spend tonnes on harmful plastics. If you're hosting Galentine's Day at home, your decorating options are truly limitless. You can even deck out your entire living room with no venue owner suggesting that maybe five heart balloons per person is a tad excessive… Create cute table place names for everyone to make it extra special.
3. Pick the perfect playlist
Empowering women have truly dominated the world of music, and today is all about blasting those timeless girl-group tunes out of the windows. Stick on some Destiny's Child or even go retro with a little TLC and remember, it ain't Galentine's Day without Sister Sledge's 'We Are Family' added to the mix.
4. Do a Galentine's secret santa
Who said secret santa was just for Christmas? The presents can still be just as cute and romantic as they would be for V-day. But the bonus points lie in the creativity. Something homemade for your best bud won't go amiss, like a poem, a potted house plant or even a decorated ceramic plate perhaps. In the card, let your BFF know how much you appreciate her. Friends need to be loved too!
5. Use affirmations as party favours
Gather some encouraging, positive female affirmations in a jar and get everyone to take one when they leave. The result? They won't just remember what an awesome G-day party you threw, but also be reminded of their power. If it's a smaller group, you can even personalise the affirmations for each person to go the extra mile.
6. Get creative with your activities
Sure, there's nothing legally stopping you from whipping a game of cards out at the dinner table on your V-day date, but you might get a few odd stares. All the more reason why Galentine's Day is way more fun! With all the girls together, it's the optimal time for some competitive games / bonding sessions – and don't you think it's about time you stepped it up from snog-marry-avoid? Instead, try the 'guess who' game with history's most badass women.
Or why not venture out for a group bike ride, walking tour or even a dance class?! If you're at home, round it off with your favourite movie – think Sisterhood of the Travelling Pants or The Heat.