The Garden Route: everything you'd ever want from a road trip
Share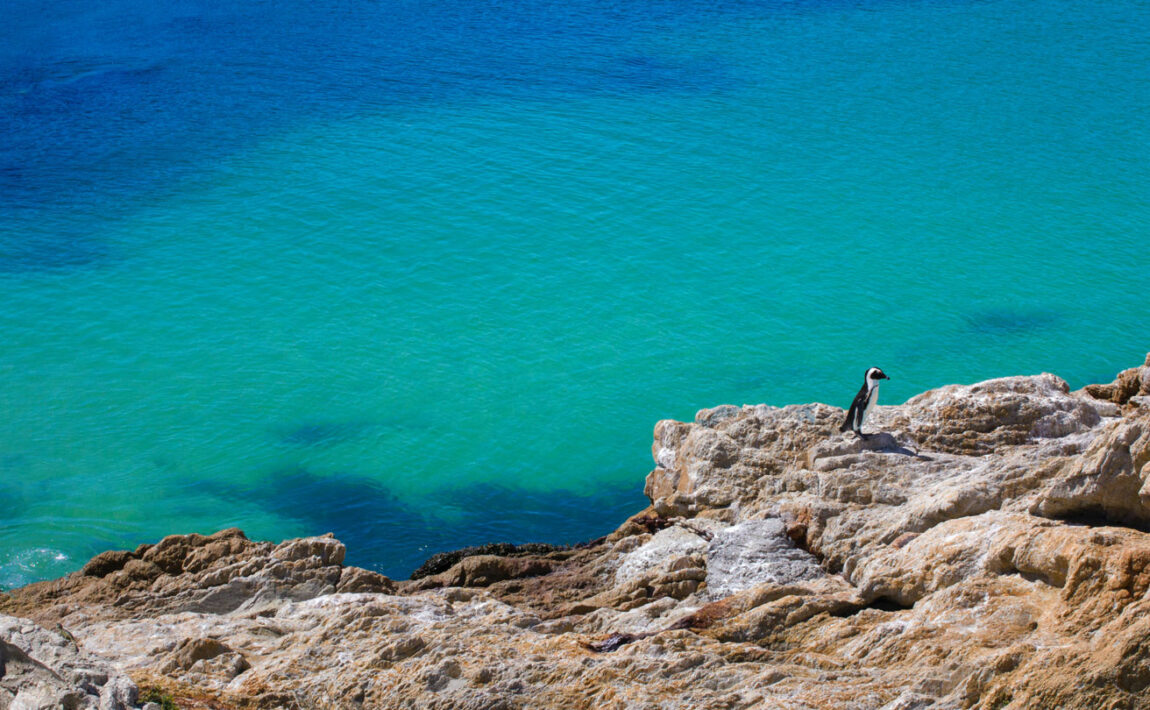 Any road trip called the Garden Route is unlikely to be boring. But the famed 300km stretch of coastal road on South Africa's western tip packs in more than you could possibly imagine. Snaking through the Outeniqua and Tsitsikamma mountain ranges, your eyes will pop at the forests, lagoons, lakes, wineries and wildlife you'll spot along the way (not to mention the glorious, bejewelled Indian Ocean).
So if you don't think you could get safaris, vineyards, beaches, caves, reefs and rivers all on one trip…Contiki just put together a new itinerary that will make you think again. Here's why our latest and greatest trip is the ultimate road trip.
First thing's first…Cape Town
Look, we know Cape Town's not technically on the Garden Route. But it's where the trip starts, and let's be real, it's probably where you're going to fly into, and it's well worth exploring before we hit the road. From gazing at the cape from the top of Table Mountain (and paragliding down, if that's your thing), to visiting Robben Island, where Mandela fought for equality behind bars for decades, there's plenty in this beautiful city to whet your whistle for the journey ahead. But all good things must come to an end; so what awaits you on the garden route?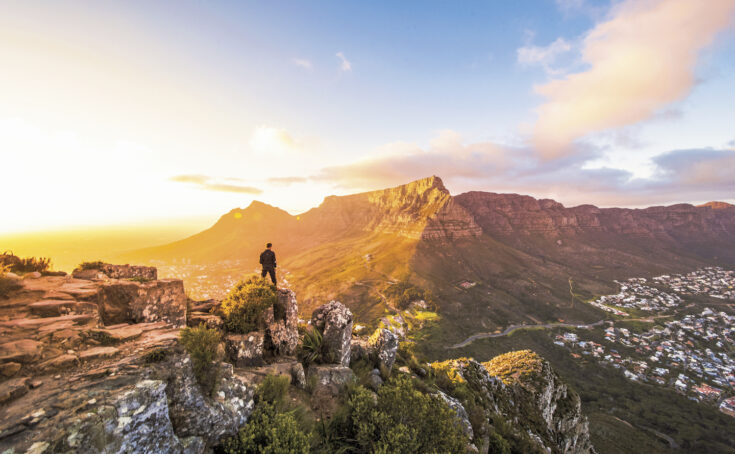 Oudtshoorn (and the Cango Caves)
As you'd expect from the name, this road trip has natural beauty to burn. Take Oudtshoorn, framed by the epic Swartberg and Outeniqua mountains. Known as the ostrich capital of the world, this is the place to be if you want to get face to face with the planet's biggest birds (and enjoy an authentic bush dinner under the stars – don't worry, ostrich isn't on the menu).  But that's not all: this region is also home to a Cape Floral World Heritage Site, and then, of course there's the Cango Caves.
What's that, you ask? En-route to Oudtshoorn, you'll get to stop off at this 20 million year-old (!) cave system with spectacular hidden chambers cut deep into the limestone rocks. Inhabited since the Stone Age, it's South Africa's oldest tourist attraction and is legit one of the natural wonders of the world. And speaking of natural wonders…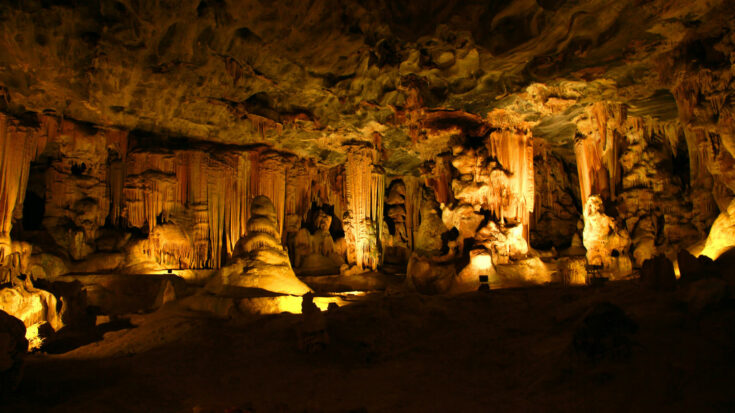 Safaris
Look, you're in South Africa; of course you want to get face-to-face with as much wildlife as possible. That's why this trip features not one but THREE safari adventures. From Oudtshoorn you'll journey on to Elephant National Park( South Arica's 3rd largest park) for an included game drive. And can you guess what this place is famous for? Yep, it's home to more than 600 elephants, but also 400 cape buffalos, 48 endangered black rhinos and even lions and hyenas. Woah.
Then there's an optional game drive a the epic Amakhala Game Reserve, where you'll get to experience the rhythm of Africa's ecosystems as you ride with an expert ranger in an open cruiser and spot the Big 5, from lion to leopard, rhino to elephant. Prefer to spot wildlife where things are less…dry and dusty? Check out our ocean safari in Knysna, where you'll get to spot dolphins and whales as they breach the water.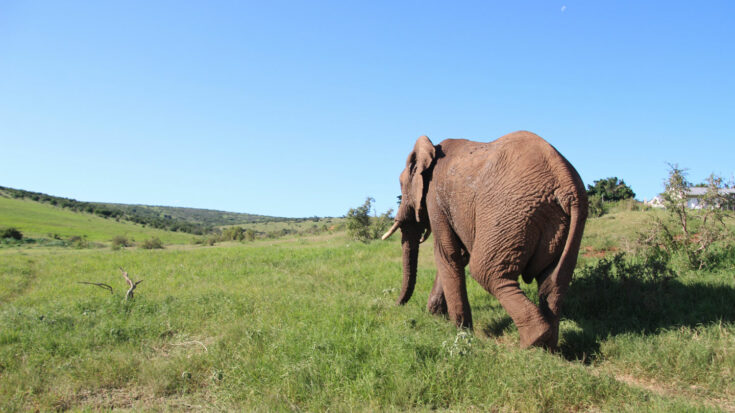 Beaches
Phew, all that safari action is pretty tiring. So it's a good job we've got two days in Kynsa, to relax on the sands and sip a few sundowners. (Didn't I tell you the Garden Route had a bit of everything?). Plettenberg Bay is the place to be, so set down your towel, get out a good book and…relax. Or, if you can't do that, grab a paddle and kayak past rocky ravines on the Storms River. What can we say? We like to give you options.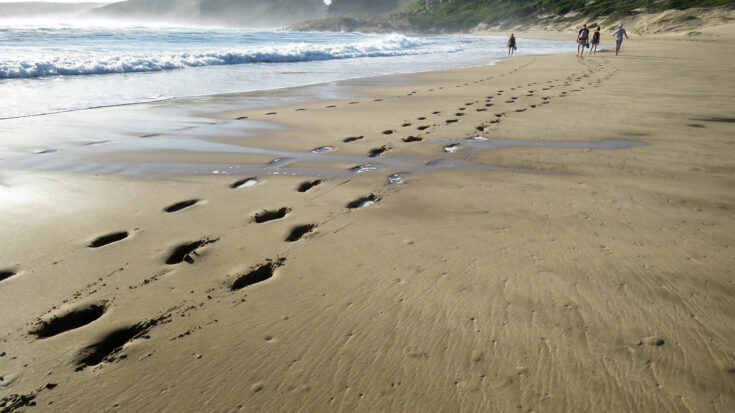 Vineyards
Wanna keep the good times going? You're in the right place. The quaint town of Stellenbosch, to be precise. The markets here are pretty cool, but we're mostly here for one thing: wine. So get ready to meander through some of the fiinest wine farms the Cape has to offer, tasting some tipples and soaking up all that spectacular scenery.
Arid plains to lush mountains. Sandy beaches to enormous caves. Crisp whites to fruity reds. This really is the road trip that has it all. And you can experience it all with a group of new BFFs and expert local guides. What are you waiting for?