Gou ni itte wa, gou ni shitagae : 郷に入っては郷に従え Entering the village, Obey the village 
Share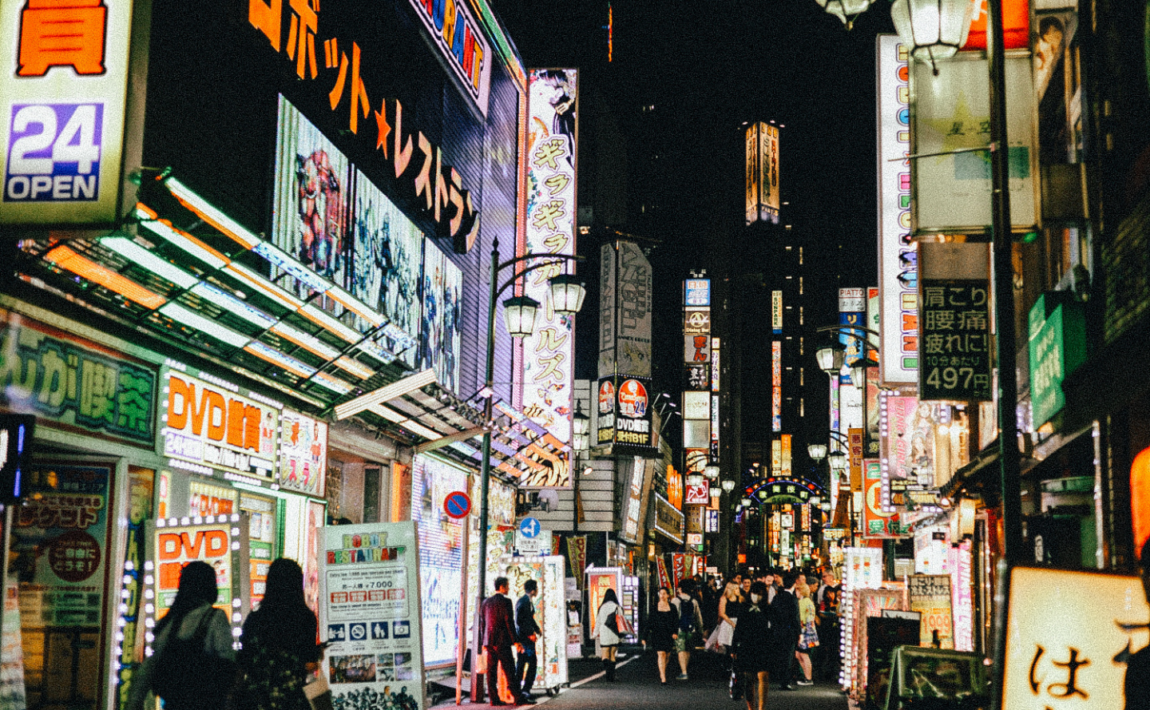 There's a way in which a landscape shapes its words, a language melts and molds according to its persons and in this proverbial sense, of joint syllables depicting a mindset, none could be quite as fitting as the Japanese 'Gou ni itte wa, gou ni shitagae' – 'Entering the village, Obey the village'. I was, as with most visiting gaijins (Japanese term for foreigners), not sufficiently prepared for the journey I had planned throughout Japan. Schedules, train tickets, excursions,  the basic language app training hastily practiced two weeks before were all ceremoniously done;  administratively, on paper, one would say there was a preparation. Tokyo, Noboribetsu, Osaka.  Three cities, within three weeks. It being late haru (spring), the itinerary was formulated around the possibility of hopefully catching some Hanami – the wondrous flower watching season often described as 'enjoying the transient beauty of flowers' – particularly in relation to the famed  Sakura / cherry blossom season. As it was already mid-May, I decide to venture into Japan's most northerly island – Hokkaido – towards the onsen, hot spring dotted city of Noboribetsu to see for myself these magical cherry blossom budded trees, reminiscent of Studio Ghibli backdrops and the Western-tinted trope of all that is Japan and Nature. Connecting Honshu and Hokkaido, the  Shinkansen snakes its way through the central island of Japan via the Seikan Tunnel – a 240 meter below sea level railway which bridges the gap of the Tsugaru Strait.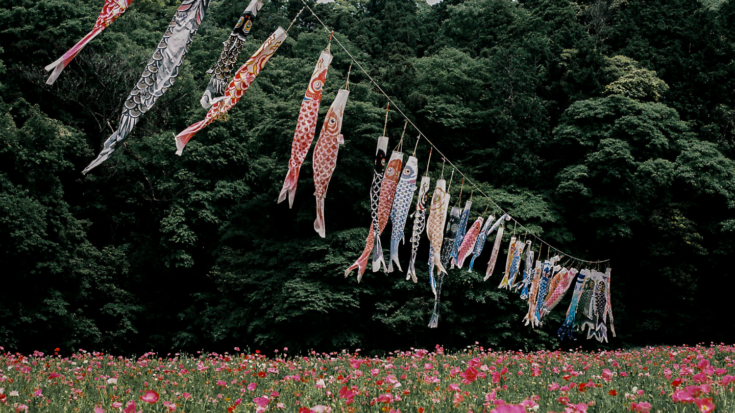 Arriving in Hakodate coincided with the realization of how truly alone I was: all signage was in  Japanese, the bustling winding streets of Shibuya were swapped with the spacious grid plan and  European-styled buildings of this otherworldly city, and people were few and far between. Cherry blossoms in all their ethereal wonder were observed, shio ramen was appreciated (Hokkaido is renowned for their seafood, soup, and curry-based dishes), and meandering aimlessly with nowhere to go took on a new tinge of discovery. Frequented by mostly local onsen aficionados,  Noboribetsu boasts the spectacular Jigokudani – Hell Valley – a sulphuric smelling, cratered mountain range with boiling hot springs casting the soil a very photogenic palette of beige,  light pink, and deep red. Unfiltered, the lake itself is too hot to bathe in yet along the hike are little streams where one is allowed to dip their feet and enjoy the towering trees and fresh air.  The Japanese have a particular sensitivity to preserving and respecting their natural landmarks,  perhaps owing to the prevalence of Shintoist nature sentiments (a Japanese belief system based on nature spiritualism), and this permeates the very energy of said spaces – there's a respectful quiet at all times and guests move around to accommodate one another.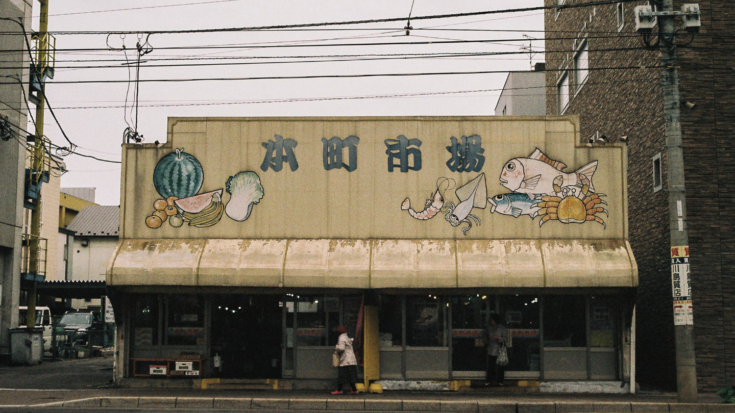 Coming from the more Western culture of not exactly being aware of others', this observation was fascinating. The use of Keigo – an honorific language system designated to show respect –  clearly illustrates this inclination towards being conscious of the needs and privacy of others.  The town of Noboribetsu itself consisted mostly of several hotels and their famed onsen spas,  these steaming palaces appeared straight out of a Wes Anderson film – pasteled, delicate illustrated murals, zen principled and placed pools of varying temperatures. Treated to a ryokan,  a traditional Japanese lodging system consisting of tatami-matted rooms with roll-out futons as beds, a sense of stillness marked my time. Gone from the bustle of Shinjuku's visual and auditory buzz and the tourist tacked Roppongi, two incredibly busy districts within Tokyo, this was a  recuperation, a reconciling of musings and thoughts. Isolation is a portal into the often feared arena of introspection; this experience being amplified when in a foreign land with no concept of the language or understanding of specific social structures.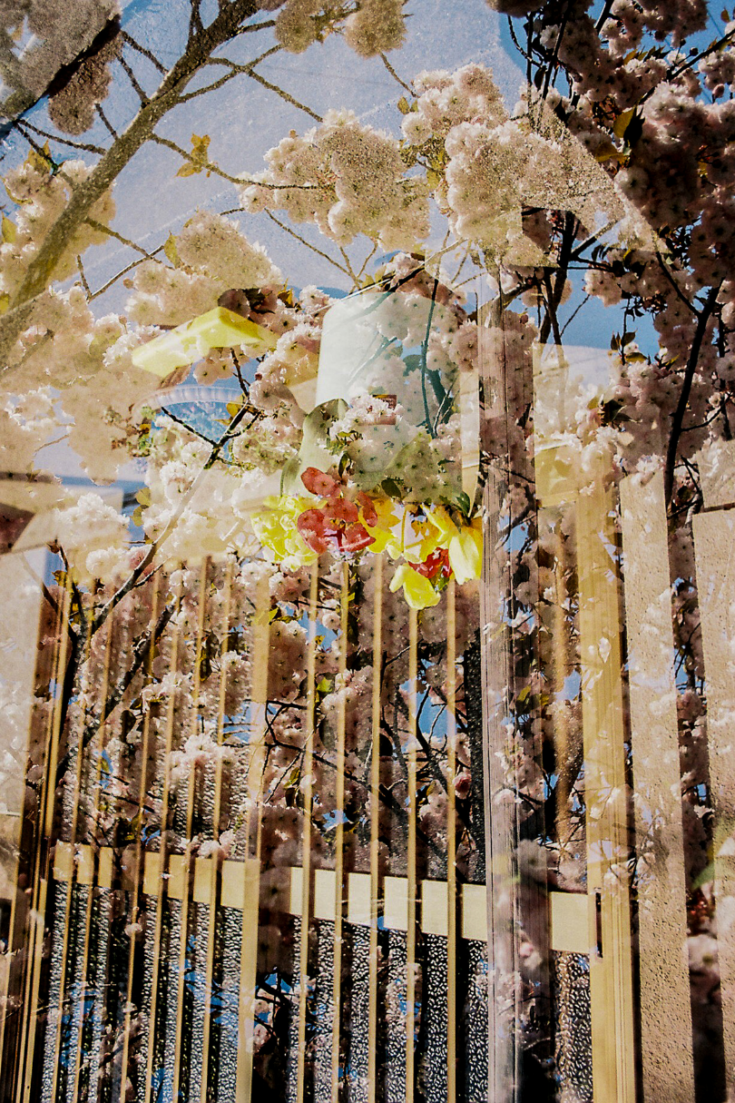 Due to the comfort of the habitual, I admittedly struggled with norms that were not so normal to me: it's considered rude to eat whilst walking and to talk loudly in public spaces, the need to pay attention to non-verbal communication, patience exhibited regardless of length of the queue,  etc. Schooled and raised on principles of individualism, and also subsequently only traveling to countries with a similar societal setting, Japan was a lesson in learning. Obtaining a sense of identity through travel is usually linked to the learning of a new culture, a new language, however, this was a sharp kick to the growth of identifying aspects of my identity that were rigid and stubbornly patriotic to a fault. Having to face these rather arrogant adolescent-tantrumesque internal burstings of comparison and back-home-we-do-it-this-way beliefs were rendered redundant after some time; a calm settled over the mild irritation and new behaviors, attitudes, were adopted.
Entering the village, Obey the village. This was the best gift one could receive – a lesson in humility, an exercise in recognizing personal flaws, and actively working on bettering oneself through observing the behaviors of a community. Arriving back in Tokyo was an immediate mind pop of action and energy, a warmth denoting summer had arrived and Takeshita Street was thriving, as were the rockabilly dancers in Yoyogi Park. Golden Gai was sparkling with couples and tipsy revelers,  each bar's door invitingly opened for two or three patrons. Shimokitazawa lit cinematically by surrounding neon signs, bursting with activity, roller doors pulled all the way up to showcase stacks of vinyl records, and limited edition books. Tokyo consists of fourteen major hubs all offering some form of entertainment or reclusion, whether it be the main streets with their various izakayas  (restaurant-bars) and pachinko parlors (gambling halls) or the just-around-the-corner back-alley luscious parks and shrine temples wedged between towering apartment blocks.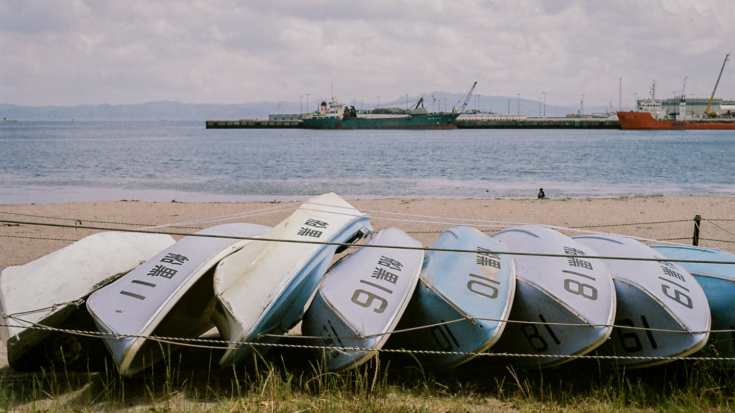 Another solitary day trip was planned to Kurihama Flower Park in the Kanto region of Yokosuka,  not knowing much about the area, the main aim was to view the fields of flowering poppies – one million poppies to be exact, a phenomenon lasting for two months a year. After getting horribly lost, I finally arrived at the entrance guarded by a massive statue of Godzilla, complete with a slide modeled out of its tail. The sloping embankment of waving colorful poppies and surrounding dark trees were akin to a mini version of the landscape in Akira Kurosawa's Dreams. Everyone walked around silently, simply appreciating the setting as the colorful Khoi fish streamers flew over our heads – a remnant from the Children's Day celebrations. It would be difficult not to be impressed by the natural splendor of Japan and after spending what felt like three hours just staring at this scene, I decided to explore the small beach area and harbor nearby. Armed with an onigiri (a rice ball snack with a center of filling such as tuna) from the local 7-Eleven, I sat on Kurihama beach and researched the history of the area. This had somehow become a regular occurence; as there was no conversational distraction,a focus on learning as much as I could about the historical narratives of each site took precedence. Commodore Matthew Perry, flanked by his fleet of Black Ships,  arrived in this very bay in 1853 and proceeded to force Japan to enter negotations regarding trade relations. Now, the long grass swayed softly and the ocean lapped gently, a few seagulls eyed the crumbles of the onigiri, and it was difficult to imagine how certain historical events must have felt in the now, in the serene. What it must have felt like to enforce and impose, and how easily this cycle is repeated – without adhering to the art of respect. If you do travel to Japan and are willing to submerge and grow, remember: Gou ni itte wa, gou ni shitagae.