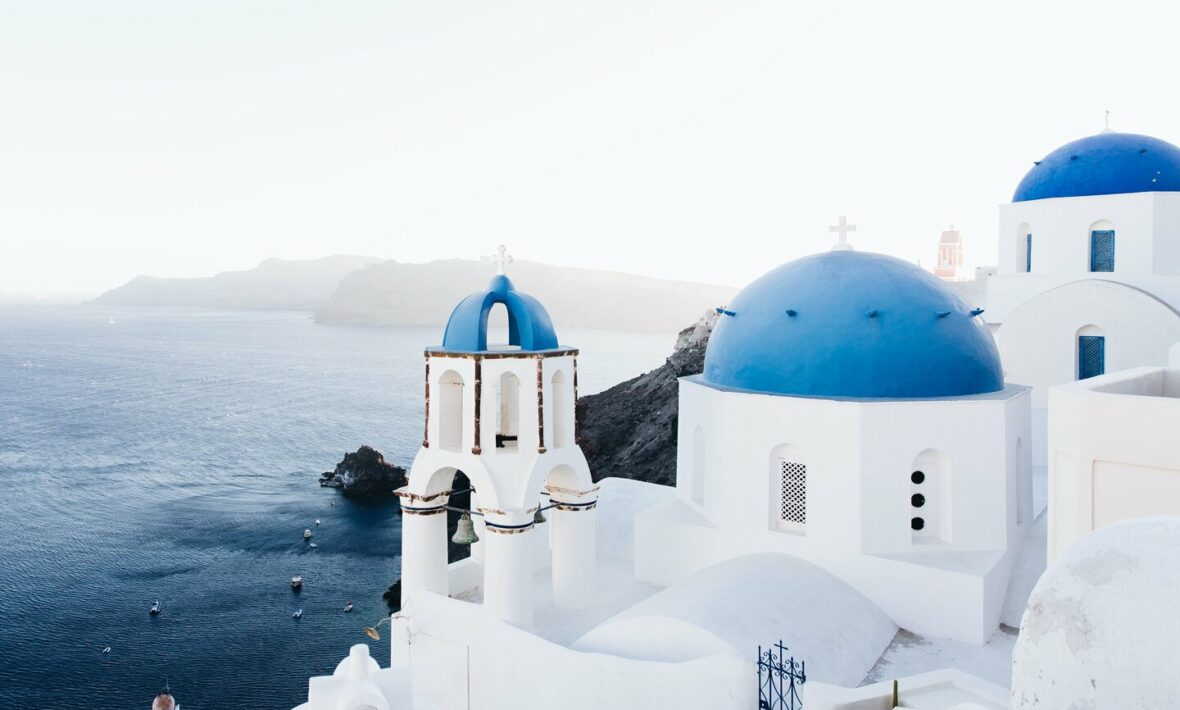 We know something's been bugging you lately. And it's not your employer's latest IT antivirus software.
It's the travel bug.
After two years of cancelled holidays, screen fatigue, and globetrotting only via Zoom backgrounds, it's clear Aussies are determined to break free of the 9-5 life and get back to exploring the world with a carpe diem mindset.
If you weren't able to stockpile enough annual leave for a long-awaited international getaway, but travel is your number one priority for 2021- the ultimate boss move is to quit. Yes, you read that right. Zoom calls? Declined. Deadlines? They're dead to you.
You wouldn't be the first hodophile (your new word of the day, look it up) to consider quitting your job to travel, and as the world starts to open again, the idea is becoming more and more appealing for young Aussies.
The Great Resignation
With an urge to clean their desk and clear their mind, the pressure facing burnt out workers has sparked the 'The Great Resignation'. This trend has seen workers from across the globe voluntarily quit their job as Covid-19 provided the opportunity for people to reconsider their careers, work conditions, and long-term goals.
Turns out, quite a few of you are considering joining The Great Resignation.
We asked a range of young Australians who are conquering #adultlife in the workforce, and 70% of you are rethinking your current career. Desire to travel, burn out and wanting to enjoy new experiences were the top contributors to this idea.
When it comes to taking the plunge and parting ways with your boss, over three-quarters of you feel nervous, and say you would turn to loved ones, co-workers and even social media for advice on how to break the news. Millennials and Gen Z are ready to quit in style, with 5% willing to resign via a TikTok video if it meant they could set sail for Santorini.
Switch your business suit for a bathing suit
Hot-desking policies provide a great opportunity to travel to different places, but we just can't seem to shake the appeal of jumping on a plane, with 61% of Aussies committing to making international travel a priority in 2022.
From paralegals who'd rather be paragliding to plumbers with nothing but blocked holiday plans – adventurous Aussies are excited to get back out exploring, with the most appealing activities being a European getaway, Greek Island hopping and spending time living on a yacht.
#QuitForContiki
To alleviate some of the pressures facing Aussies when quitting their job, we have prepared a tongue-in-cheek one-stop destination to help you quit in style.
From pre-recorded voicemails to a bye-bye auto-reply, #QuitForContiki is a suite of ready-to-go resignation materials to help Australians trade the tools for travel, without the added stress of how to break the news.
For those of you who are ready to announce your promotion to Chief Traveller, the resignation toolkit includes:
A good old resignation letter
A PowerPoint full of charts
The bye-bye auto-reply, an out of office, but make it forever
A LinkedIn announcement to let the world know
Pre-recorded voice messages for those with no time for email
A breakup SMS – savage, but you have bags to pack
In the words of our #QuitForContiki Queen and all-round boss-babe, DJ Tigerlily "If you're feeling the fatigue of everyday life, there is no better time to take a leap and focus on what truly matters: new experiences and meaningful friendships. Whether you're someone who likes to keep it classy with a handwritten letter – or you're stone cold and bold enough to send a break-up text, the #QuitForContiki materials do the hard work for you."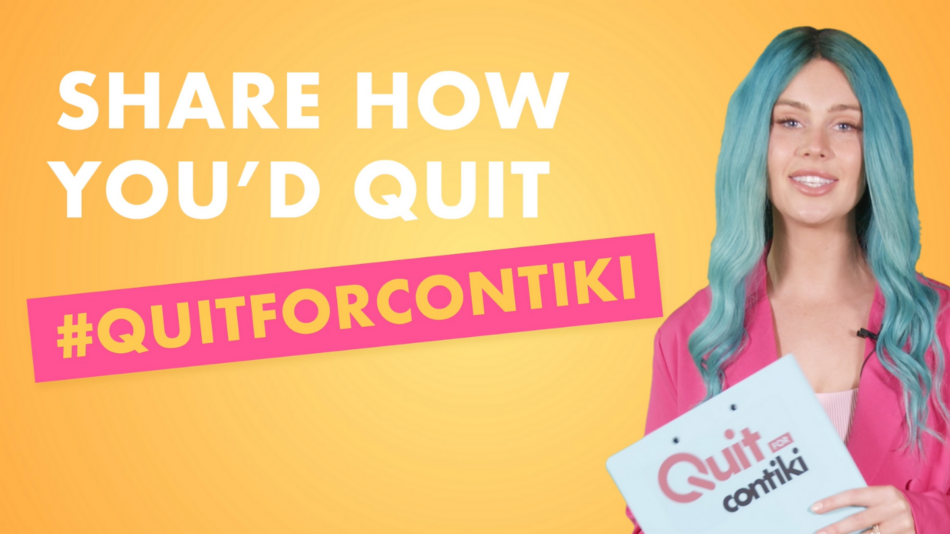 Win a trip to Europe!
Need an added incentive to take the leap and Quit for Contiki? We've got you. Share how you would quit in style if you were to win your dream European escape, by tagging @Contiki and #QuitForContiki in a Facebook post or Instagram post or reel.
The most creative entry will win a trip to Europe! So… what are you waiting for?
Find out everything you need to know about Quit For Contiki and how to enter here.