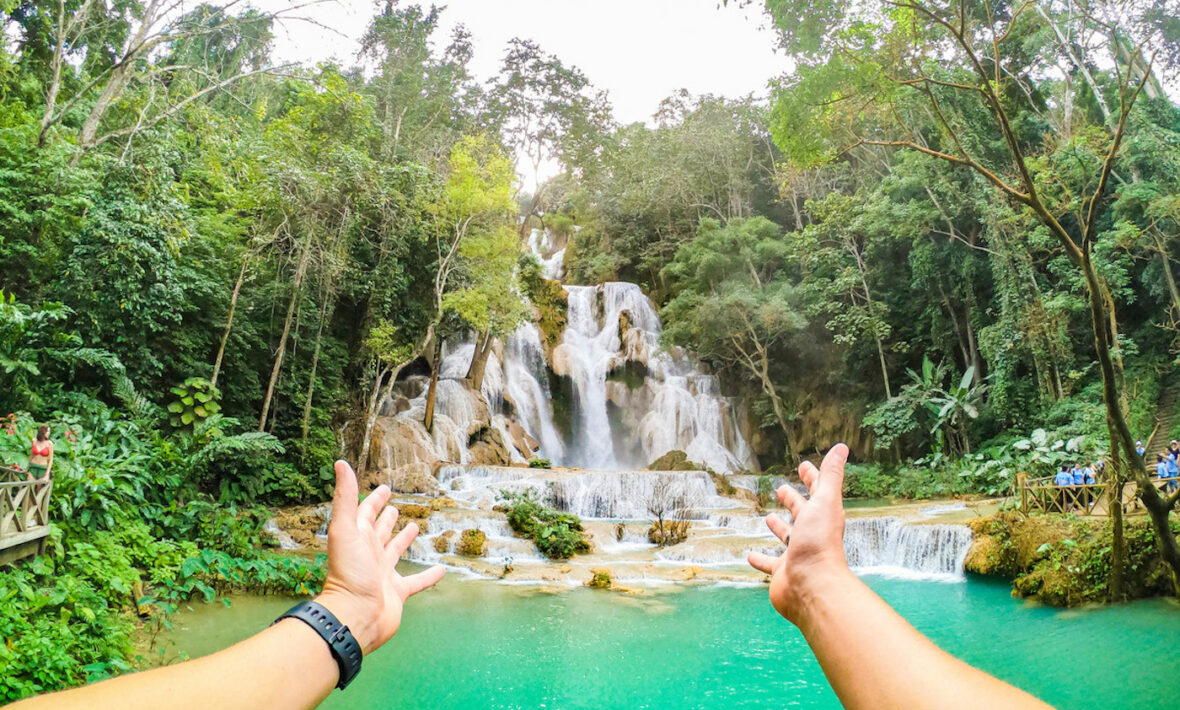 If you're going on an epic trip and you love getting creative, it might be worth investing in a GoPro. These mini cameras are compact, waterproof and virtually indestructible so they're perfect for taking on the road, plus GoPros are a great tool to help you tell all your travel stories. 
Luckily, tech like this is becoming a little more affordable, and while they're not absolutely necessary for telling a good story, they do help you share a unique perspective that wasn't possible just 10 years ago. 
Ready to get started? Here's my advice for creating epic GoPro videos…
How do I create a video that people will actually want to watch?
Tell a story. It's very simple. If you focus on living experiences and sharing those, your content will be far more authentic and real. Start documenting first, then get creative with tech.
https://www.instagram.com/p/B2DMyt-gB2-/
Which GoPro model should I get?
I always recommend getting the best model you can afford, as the technology changes so rapidly. Hero 8 Black is now the benchmark but if you can get your hands on a friend's old GoPro, then start there.
Which accessories do I need?
A selfie stick and a tripod will help you capture content on your own without the need to bug your friends or family. If you're more serious about cinematic content then a dome is awesome to capture textures and aesthetics. You can also place them on the waterline so your GoPro can capture what's going on above and below the water's surface.
https://www.instagram.com/p/B03jq1Lgl6v/
Or, you could try using ND (neutral density) filters, which replace the front lens of your GoPro and help you capture smooth cinematic videos, even if it's cloudy.
How do I nail the perfect shot?
GoPros work best in full sun, outdoors and when capturing action. The newer models have the ability to change field of view (the difference between a wider or narrower shot). A lot of vloggers use these. 
https://www.instagram.com/p/BxVS02GgNUE/
But really GoPros are great for shooting super high frame rates and capturing slow motion – it's easy to set up and looks amazing. My tip for beginners is to do a little bit of research on frame rates and settings (check out my Youtube channel for more how-tos) before you go off on your adventure or travels. 
https://www.instagram.com/p/B1nsil2ACJm/
How did you create this image?
https://www.instagram.com/p/B0_BrCQAeIG/
For this shot in Cinque Terre, I used the GoPro shorty selfie stick with the Hero 7 Black. The camera was set to 'burst photo mode' and I chose to capture 30 frames over 3 seconds. Once the settings are dialled in, it's just a matter of firing the shutter and making a splash. I've spent loads of time perfecting the action of holding out my selfie stick while jumping into water. Give this a few attempts and see how each action performs!
And when I'm ready to play even more?
The latest GoPro model offers a feature called 'time warp' – traditionally known as a hyper lapse – it's really simple to use and is a great way to showcase movement within a city. A hyperlapse around a building or fixed position will make any travel film look way cooler.
Check out my Scandinavia film for Contiki exploring the notion of 'hygge' to see the time warp feature in action…