'Loved by generations, cared for by you': an interview on behalf of the Rothiemurchus wildlife
Share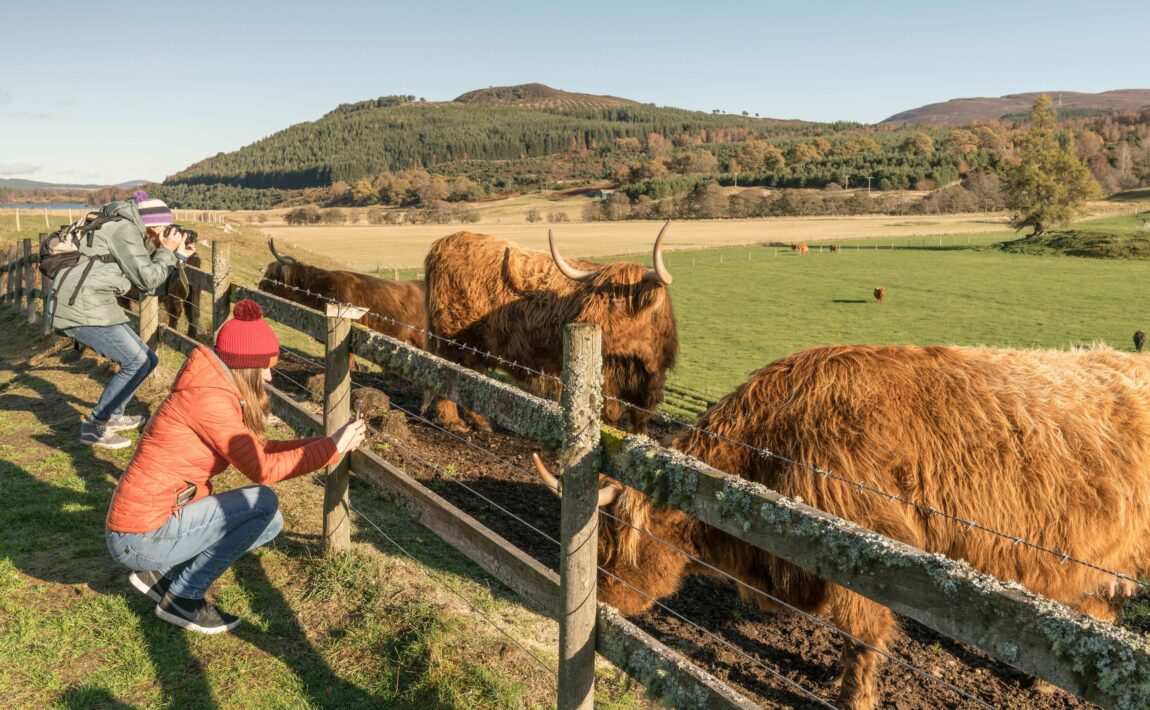 Welcome to the Scottish Highlands, one of the most beautiful and wild places in all of the UK, home to many adorable animals such as red squirrels and the fluffy highland cow! A visit to the Rothiemurchus estate as part of our MAKE TRAVEL MATTER® Experiences will show you a whole new world!
Nestled in Cairngorm National Park, this estate encompasses 17,500 acres and has been in the care of the Grant family for over 500 years. Today, with the help of a loving and local staff, Rothiemurchus is a beloved location where family, friends, and Contiki travellers gather to enjoy nature and participate in exciting activities like clay-pigeon shooting, quad biking, horse riding, and many more.
But most importantly, Rothiemurchus is all about appreciating our wildlife, fauna and flora, and spending time together. I spoke to Head Ranger, Ollie MacKay, and he told me all about the team's conservation efforts and why interacting with nature and wildlife is so important to people.
First and foremost, the most important question, what is your favourite Rothiemurchus animal?
"This might be a little boring," (here Ollie laughs and I'm on the edge of my seat) "But I'm a big fishing guy, and the highland cow would be too easy, so I'll say the brown trout."
Points for originality.
Great! Now, can you tell me a little more about all the plant and animal life at Rothiemurchus?
"In terms of the forestry, we're located in the Caledonian Forest, and this forest used to cover the whole of the Scottish Highlands. We still have trees, of course, and on our estate that includes a lot of Scottish Pines, Silver Birches, Alder, Aspen, Willows, and Juniper trees – there's quite a lot of diversity here, though the trees still need a lot of help.
"The animal species are also very varied. You have all the classic woodland animals with others like otters, pine martens, golden eagles, osprey, brown hares, mountain hares, lots of deer, and even a few capercaillie which are kind of like a big turkey. The most well-known and popular is the red squirrel, and the most rare and interesting, I'd say, is the Highland Tiger! (It's basically a tabby cat with big paws and a big attitude.)
"Despite the missing trees, the forest is well equipped to support all these species and allow them to thrive. You've got dead wood which is great for woodpeckers because there's lots of bugs in there, and then big Scots Pines which are great for nesting, and then you've got a lot of undergrowth which provides shelter and food, etc."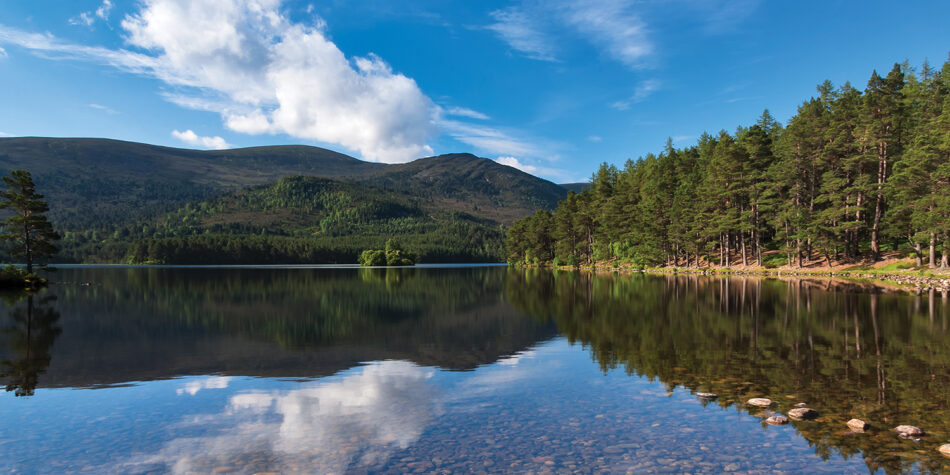 Image source:Rothiemurchus
As Head Ranger, how do you and your team look after the area and ensure the success of the trees and wildlife?
"Being a Ranger is a very varied job and depends on the site you're on. But for us, it's really about making sure that Nature and People are living together, in a sense, and making sure that the respect and care goes both ways.
"We do a lot of conservation work, some of which includes rehabilitating the forest paths to make the area more accessible, and controlling deer population so it doesn't interfere with the forest's recovery. We also take preventative measures. For example, wild camping is legal in Scotland, so we make sure anyone camping on our estate knows the fire regulations and stays responsible.
"Getting out there and engaging with people is a big part of what we do. We also discuss a lot of responsibility and safety messages in our activities, and when you have a captive audience it's easy to bring up these topics in an educational way, and I find that people ask about it a lot of their own accord anyway! It's rarely a message we have to force on people, you know? People are interested in these things on their own and this is the perfect place to learn and ask.
"We want to make the estate enjoyable to the visitors of course, but we want to do it in a harmonious way that doesn't impact the nature either."
In your opinion, why do people visit Rothiemurchus?
"A lot of people just want to come to the area to experience a lot of the thrill-seeking stuff, and then a lot of visitors who come in search of seeing rare and endangered wildlife. It's also probably quite good stress relief as well – lots of nature and peace and quiet! There's only about 20 thousand people that live in the Cairngorms as well so you can really escape here.
"For some people, their families have been visiting for generations, so it becomes a bit of a tradition. In the wider US and Australian market, I think they love getting a feel of Scottish history: the Tartans and the clans and all that.
"The scenery is stunning, that goes without saying, but also Highland hospitality is almost second to none in the UK. It's very noticeable, and people really appreciate that."
What's your favourite part about talking to Contiki travellers? Has anyone asked a particularly good or interesting question before?
"For me, my passion is talking about and sharing my knowledge. I think it's quite cool, and then you get to show other people and pass on that knowledge and they think it's quite cool too, to know what they're actually looking at. People want to know more, and it also builds an appreciation for nature and Rothiemurchus and what we do.
"One of my big hobbies that I love to do in my free-time, and that we do here at Rothiemurchus as well, is fishing in the summer. And nearly always in a Contiki group there's someone who also likes fishing, and nearly always we get to chatting about it and getting stuck in the conversation!
"An experience that's always a Contiki crowd pleaser is when we take people to see all our Juniper trees, and we get a Juniper berry and ask them to squeeze it and give it a sniff. We ask them what it smells like and then everyone answers 'gin' because everyone knows that's what gin is made of: Juniper berries. They always get the answer right and it's things like that, easy and fun ways to share knowledge.
"And with that it's really great as well because it's a bit of a two-way road and I'm always learning new things from visitors as well. Once a Norwegian guy on Contiki taught me that in Norway Juniper berries are boiled down in water and used as a natural sanitizer. I never knew that before, but now I do and can pass this information on to others."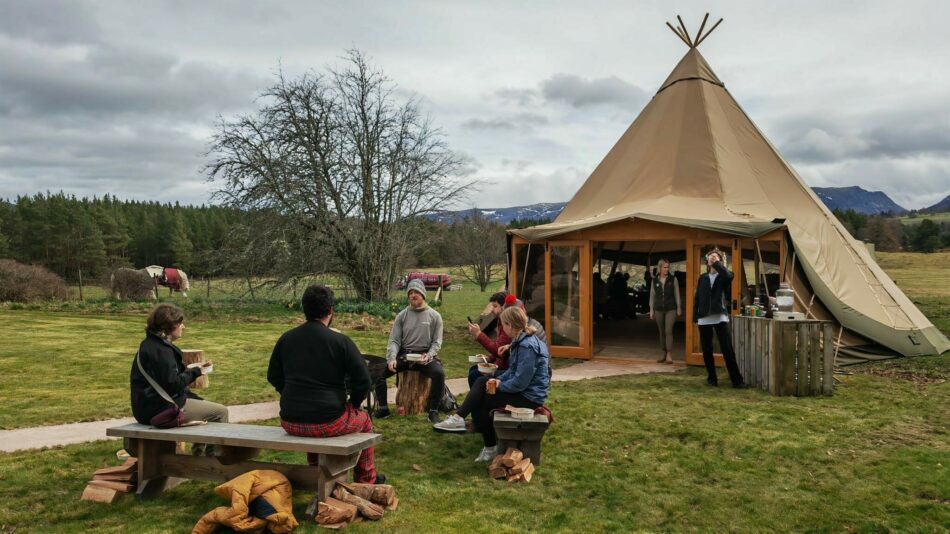 Image source:Rothiemurchus
What do you hope travellers take away from this experience?
"The big one is the enjoyment of the place, a lasting memory, and that they want to come back. I also hope that they've been able to try something new which they've never done before and been able to get a lasting memory of it – usually it's a picture of a Highland Cow. The trip is good enough by itself but the Highland Cows really are the cherry on the top…"
What's something that perhaps you've learned or come to appreciate in your time working at Rothiemurchus?
"Certainly, a lot! But as a quick sum up: the importance of looking after our natural spaces, and in the same breath, the importance of making them work for us as well. Rather than having a designated area of wildlife that no one can go near, we should have areas like us and the Caledonian Forest, where people can use it and we know they'll take care of it. How we can work together on that and how crucial that interaction is.
In your opinion what are the benefits to spending time outdoors, with animals, etc.?
"Very important from my perspective. We do a lot of work with youth groups and school groups as well and a lot of that revolves around getting them interested in these things.
"My job, really, is to ensure that all of us appreciate the nature we're in and treat it kindly, and I try to do that with all the talks and messaging we have and with a friendly demeanour as well; you don't want to be talking down to or patronising people. If you can make that connection with people then you can get people to appreciate nature and look after it themselves. We always say about Rothiemurchus that it's 'Loved by generations, cared for by you' and so, with that we kind of put the onus on visitors to take care of it as well, alongside us. They'll look after this place and they'll look after other areas of the places they go."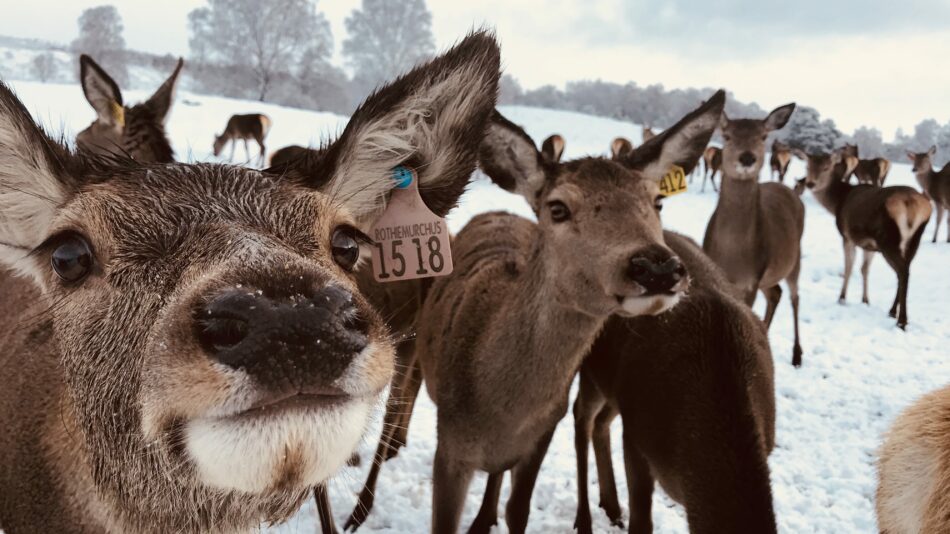 Image source:Rothiemurchus