My #TTCTop10 destinations in 2019
Share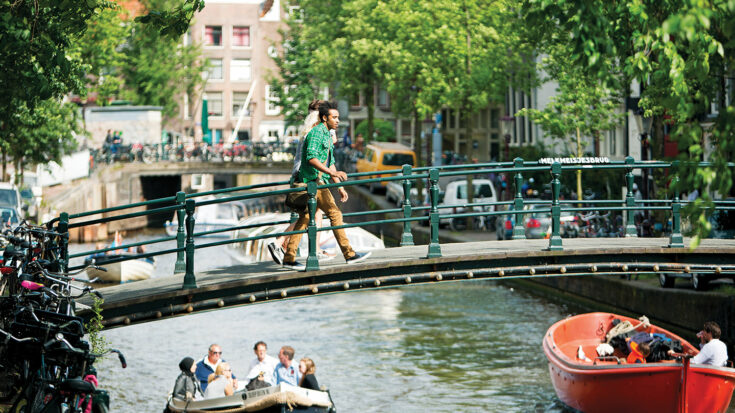 This time of the year offers the exciting prospect of travels plans to make and new experiences to look forward to. And, as well as travel being one of life's most enriching activities, it also plays a vital role in promoting an understanding of different cultures and fostering a much greater appreciation of our beautiful but delicate planet.
Between Contiki and all of The Travel Corporation brands, we have almost every corner of the earth covered. So, when putting together my #TTCTop10, I was inspired by the places I've visited with my family and would love to explore further, and countries I've not yet been to but can't wait to experience for myself.
Here's my #TTCTop10 for 2019.
1. Cape, Safari & Falls
I love southern Africa, and one of Contiki's newest itineraries, Cape, Safari and Falls, hits up four of the best places in this part of the world. Cape Town has the breathtaking beaches, amazing seafood and the stunning vineyards of Stellenbosch, while the cosmopolitan buzz of this wonderful city makes a great contrast to the beautiful wilderness of the Kruger National Park. Seeing the Big 5 is, of course, a visceral thrill, but I also love spotting the rare birds and insects, pointed out by the knowledgeable guides along the way. It's the little details that open up your eyes to nature in its most raw and untouched form.
Victoria Falls is an undisputed southern African icon and having once bungee jumped off the bridge between Zimbabwe and Zambia, I'd love to return and try the white-water rafting. And Chobe National Park has been on my must-see list for a while, with its incredible elephant population and a chance to sleep outdoors under a starry African sky after a sunset cruise down the Chobe River, surrounded by hippos and crocs. If you haven't yet experienced the inspiring varieties of culture, wildlife and landscapes of Southern Africa, this Contiki trip is the one to do so—I might see you on the Zambezi!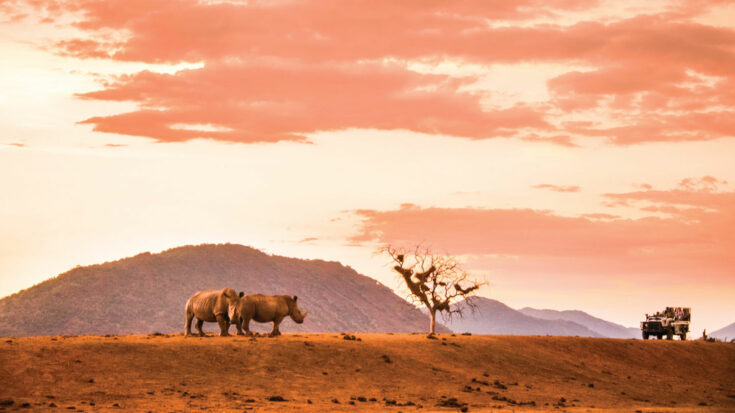 2. The Oyster Box Hotel, Durban
After the action-packed trip above, I would then head straight to Durban for a couple of nights at The Oyster Box, part of TTC's Red Carnation Hotel Collection, and winner of the TripAdvisor Travellers' Choice Top Hotel in South Africa, for 2019, 2018 and 2017. I grew up in Birmingham in the heart of the UK, which means I'm a curry fanatic, so I'd go for a good long run along Durban's pristine beach to build up a hunger for the curry feast at the Oyster Box's Ocean Terrace restaurant. Durban is also a great spot from which to explore the local area including the Midlands Meander near Pietermaritzburg. Lush, green rolling hills that are regularly refreshed by a mid-afternoon rain shower are dotted with great local farm shops and restaurants. And when you get back to Durban don't forget to try the bunnychow – a local curry served in a hollowed-out loaf of bread. It's the best food-on-the-go on the planet!
Image credit: The Oyster Box
3. St. Petersburg & Norway
One of my best New Year's Eves was spent in Moscow, and I'd love to get back to Russia—this time to visit Moscow's more cultured cousin, St Petersburg as well. Italian architecture, jaw-dropping exhibits in the Hermitage museum, and a buzzing nightlife would all make for a uniquely memorable combination of experiences. And whilst at the home of beef Stroganoff, I would obviously need to sample a few of the city's best versions.
If I could briefly pause time and take a 22 day holiday, I would visit St. Petersburg on Contiki's own Scandinavia and Russia Plus and also take in Norway, Sweden, Finland Poland, Copenhagen and Belarus.
4. Buenos Aires
I have this feeling that if I ever visit Buenos Aires, I would never want to leave. An architecturally beautiful city, pulsing with tango-infused energy, fuelled by some of the world's finest steak and red wine. What's not to love? But if I could tear myself away, it would only be to head to the natural wonder that is the 275 sets of waterfalls that make up the Iguazu Falls. Spanning between Argentina and Brazil, this UNESCO World Heritage is the world's largest waterfall system, and I think I'd treat myself to a helicopter ride for the ultimate bird's eye view. Contiki's Argentina and Brazil Experience would be the perfect nine days in which to tick off all of this and more.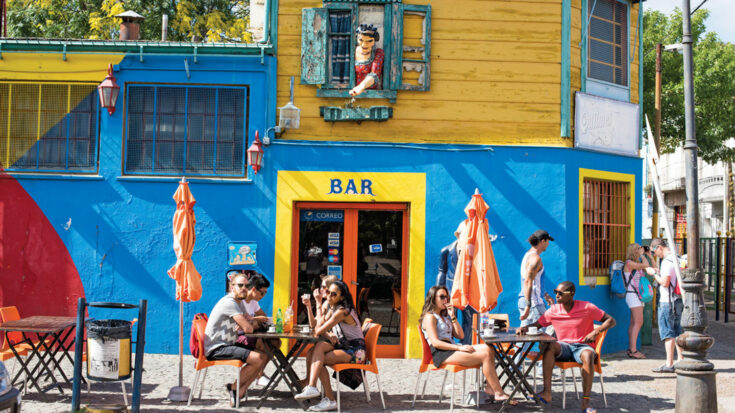 5. Mexico
I spent my honeymoon in Mexico, and as such, the country holds a very special place in my heart. I fell for it all—the vibe, the food, the people. So, for my next visit, with the very understanding babysitters in place, my wife and I would book ourselves on a trip by one of our sister companies in The Travel Corporation, Trafalgar. Their Treasures of the Yucatan would let us explore the rich history of the region, and get under the skin of the local culture with speciality dinners and cooking demonstrations. And a bit of time on the beach with a good book never goes amiss, as long as there's some water-skiing nearby to keep things in balance.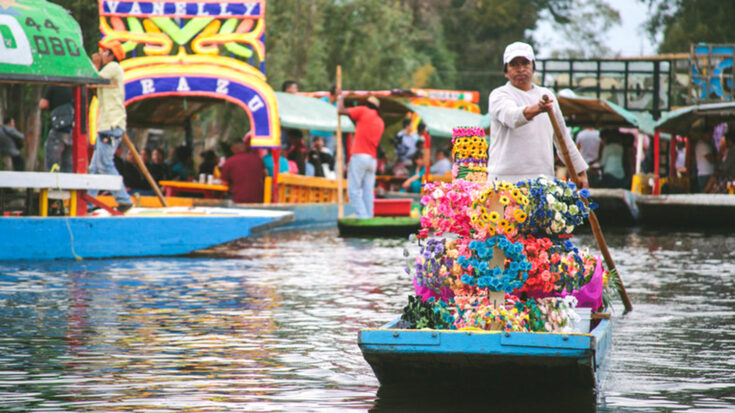 6. River Cruise: Holland to Germany
U by Uniworld is another sister company of Contiki, and they run an incredible collection of river cruises for a younger crowd, and my choice would be their route from Holland to Germany along the Rhine. Everchanging views, and serene but steady progress along the river to some of Europe's best cities and off the beaten track places is what great travel is all about. And the set from a local DJ on board the boat sounds pretty special.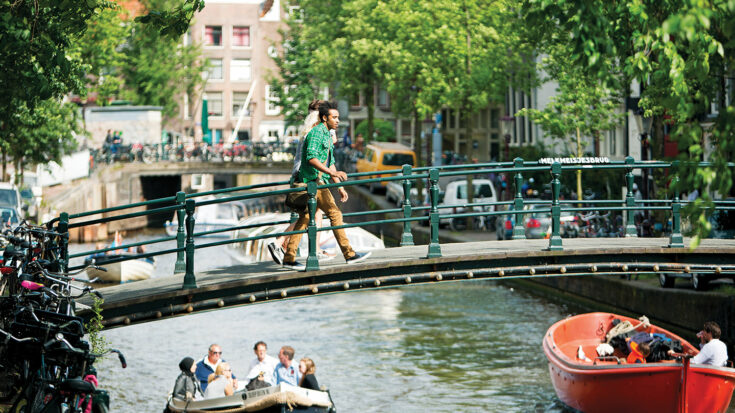 7. Patagonia
Another great tour by Trafalgar is the 11 day Wonders of Patagonia trip, spanning two countries and eight cities. I've already mentioned my desire to travel to Buenos Aires but to travel to the ends of the earth, exploring Rio Serrano by boat, passing the Southern Icefield and hiking with imposing glaciers as the backdrop. Discovering the rugged landscapes, caves, and lush rainforest would undoubtedly be a once in a lifetime itinerary.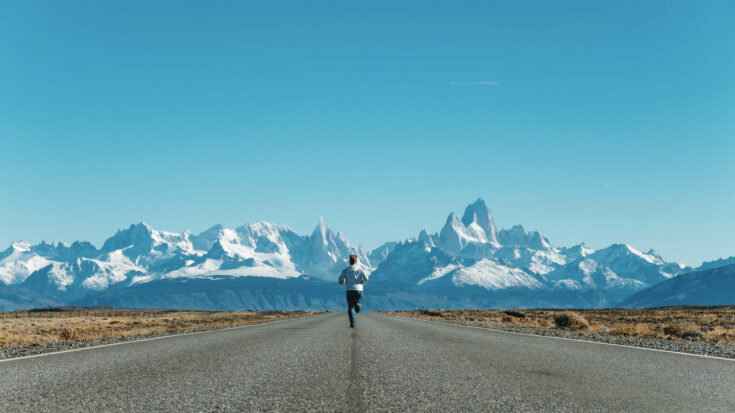 8. Hebrides
Having recently moved from London to Geneva, I am now more aware of the places I didn't visit when living in the UK, and the Hebrides in Scotland is at the top of that list. Haggis Adventures, also part of The Travel Corporation, runs a five-day tour of the Hebrides islands and I'd love to get into the Scottish wilderness before finishing up in the great city of Edinburgh.
9. Morocco
Morocco is a country that I really want to spend some more time after a brief trip to Marrakesh got me hooked. Thanks to its location at the intersection of Africa, Europe and the Middle East, Morocco's rich history is a unique confluence of influences, creating its own unique and fascinating culture. From the buzzing medinas where the smells of spices and cooked-to-order local dishes fill the air to the vast horizons of the Sahara Desert, and the snow-capped Atlas, The Best of Morocco by Insight Vacations would give me a flavour of it all.
10. India
And saving the best till last, the final trip on my wish list is India. I have yet to visit, but have heard so many inspiring stories, and Contiki's Eternal India would be my ideal itinerary for a first visit. I'm most excited for a visit to the Elephant Conservation and Care Centre—an initiative by TreadRight, Contiki Cares and Wildlife SOS. With highlights including the Taj Mahal, a sunrise safari in Ranthambore with a chance of seeing a Bengal tiger, the City Palace in Udaipur and the sensory extravaganza that is Mumbai – this would be a very special 12 days in the company of my fellow travellers and expert Contiki Trip Manager.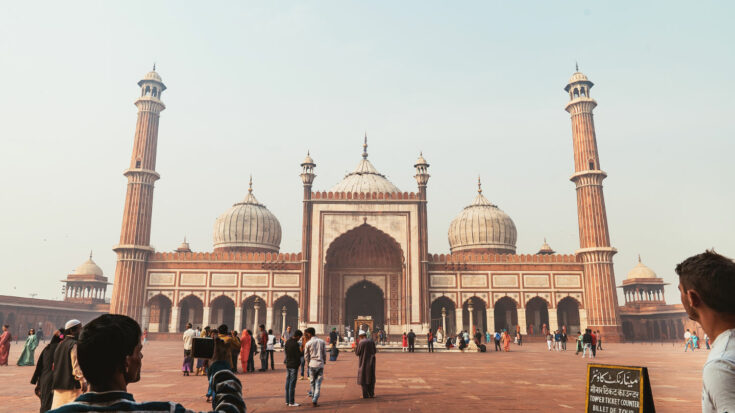 I would like to finish my list by highlighting a very important initiative, that all of the companies in The Travel Corporation are proud to be part of – the TreadRight Foundation. Created by our Group CEO, Brett Tollman, TreadRight recognises the hugely important responsibility that comes with travel. And TreadRight has a clear mission; to have a positive impact on the people and communities we visit, to protect wildlife and marine life, and to care for the planet we call home.
Please take a minute to look at some of the very valuable projects that TreadRight is supporting, and wherever you decide to visit in 2019, I wish you a year of safe and inspiring travel.
James Marchant
Contiki CEO