We'll bet you never knew the Kerala Backwaters in South India looked like this
Share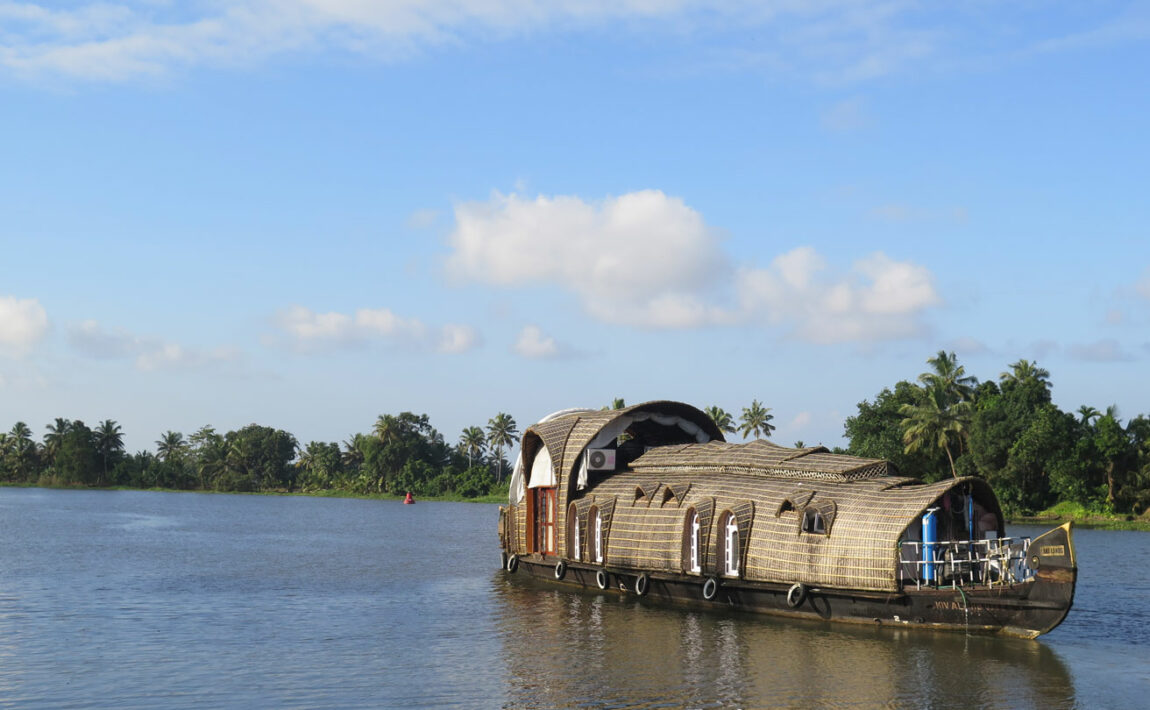 The Kerala Backwaters in South India are simply stunning. This is a fact. But maybe you've never seen them? Or maybe you've never even heard of them? In fact, maybe you don't know the first thing about Southern India?! We're here to share it with you then because trust us when we saw it is nothing like the hustle and bustle you expect from North India…
The Kerala Backwaters are in Kerala state, an area in South India with a population of 34.8million that borders 600 kms of the Arabian Sea. The Backwaters themselves are almost 900 kms of canals, lakes and rivers! It's a waterside area and naturally the locals have embraced this with water activities encompassing most areas of their lives. They eat next to it, bathe in it, wash their clothes in it… some even live on it! And the best part is you can too, thank's to Contiki's utterly dreamy overnight stay on a traditional houseboat. That way you can experience life and watch the world go by just like the locals. Here's a taste of what you'll see on the Kerala Backwaters…
Swaying Palm Trees
Move over Hawaii, Kerala is lined with palms too. You'll fall into a deep state of relaxation listening to them swish back and forth in the breeze.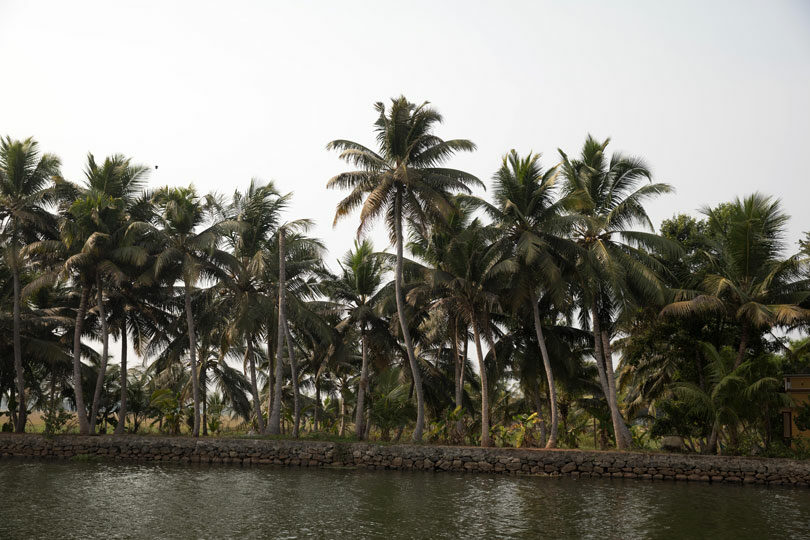 Lush Housing
In the Kerala Backwaters you can sleep on a traditional house boat. With a private chef, day beds and air con, it's a paradise inside a paradise.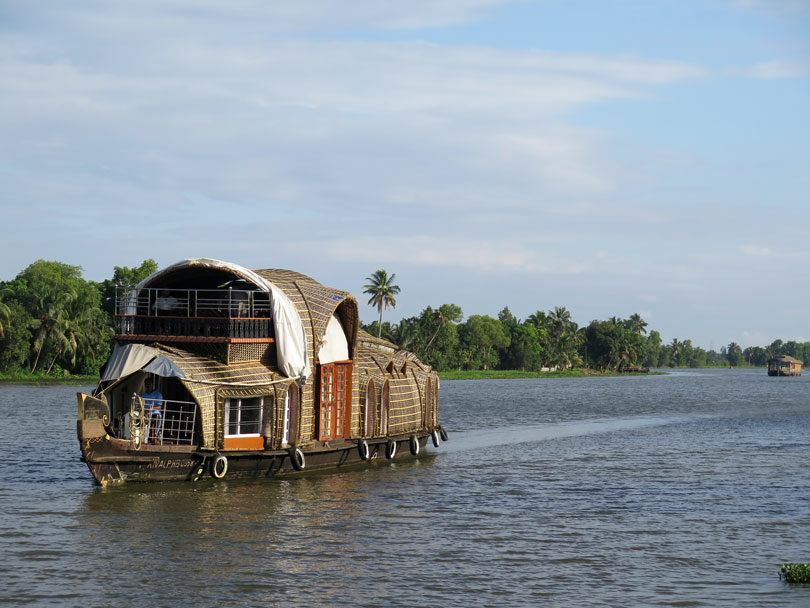 Delicious Fresh Seafood
The Backwaters are teeming with life and it's never been easier to land yourself a fish for dinner. Don't miss a Keralan fish curry!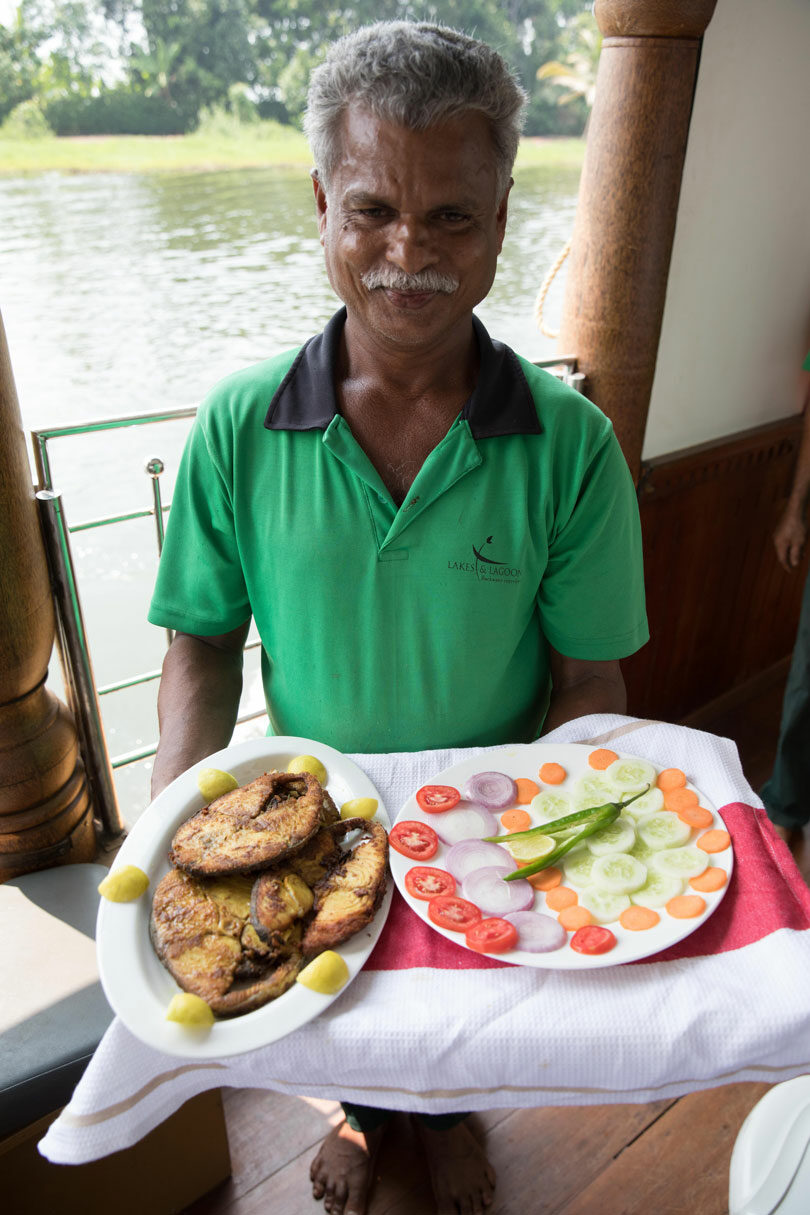 Views as far as the eye can see
Looking out over rice fields and the intricate network of waterways, you could spend all day staring off the boat and never see the same scene twice.
Endless Mirror Water
When the water is really still, even the big houseboats barely make a ripple, making for some epic pics of the trees reflecting in the water's surface.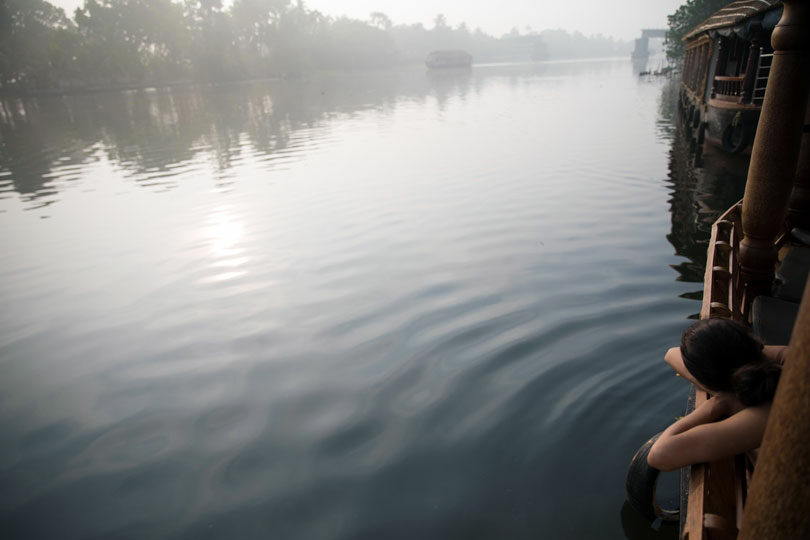 The morning commute
Kerala comes to life in the early morning and you'll see the locals heading to work for the day via the rivers. Much better than being squashed on the trains and buses right?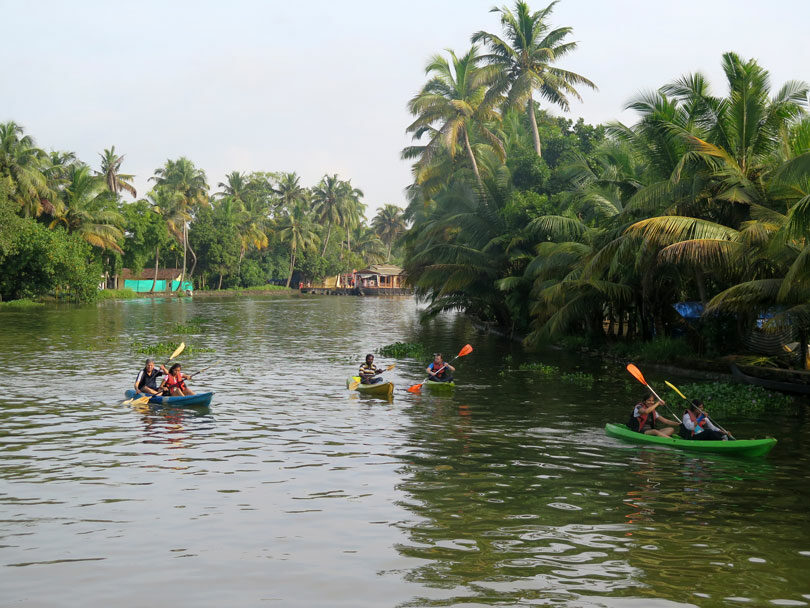 Stunning Sunsets
There's just something special about a sunset over the water isn't there? Kerala delivers everyday as the day closes and the last rays peak through, making the sky a delightful shade of pink.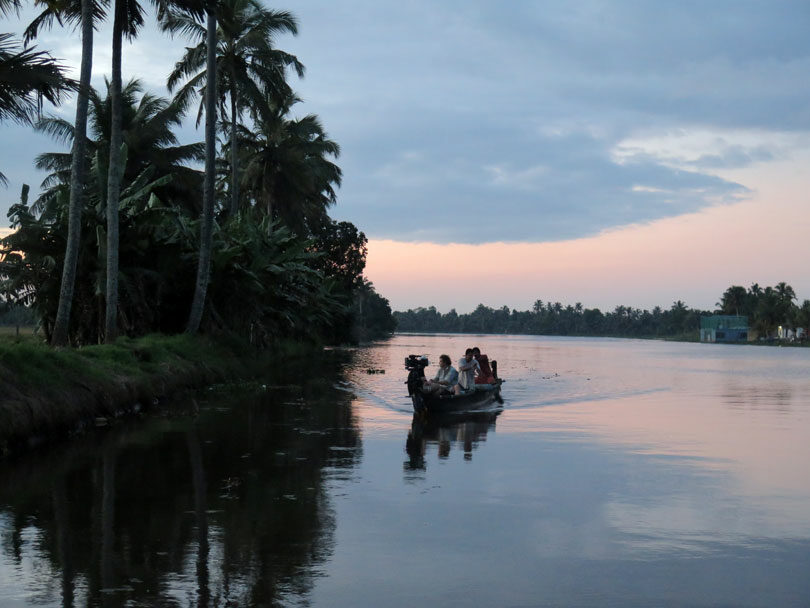 Friendly Neighbours
Everyone in Kerala, from the locals to other travellers, are super friendly. Make sure you wave back!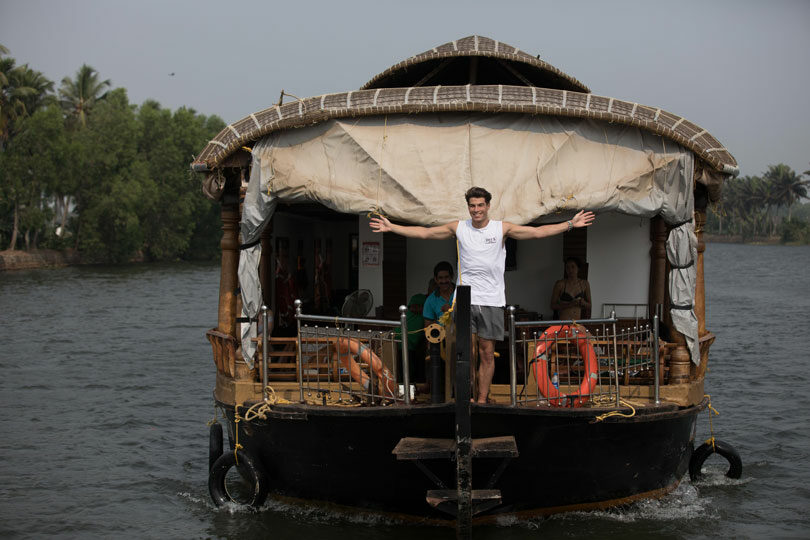 Peaceful Greens
The one colour you'll see a lot of in Kerala is green. In fact, you will see every iteration of the colour between the water and fauna. It's hard not to feel at peace in this oasis.
Like (or maybe LOVE) what you see? Check out our Southern Spice trip to Southern India and experience the Kerala Backwaters for yourself.