Forget breadcrumbs, leave a trail of coins
Share
I'm sure I'm not the only one who ends up with an endless amount of coins of different currencies scattered around the place. We're all guilty of carting home the coins we didn't quite manage to spend from overseas adventures – and for those travel bugs out there, it is likely you have quite the collection. So, what do we do with the coins of trips past? Save them for the next trip? Dump them in a drawer? Give them to a friend?

Lucky for you, we've come up with a better solution. Instead of dragging them home, leave them there. No, I don't mean litter your coins and don't stress about wasting them either – do something much more meaningful.
Create a Jars of coins
Kind of a weird concept I know but trust me on this one – it leads somewhere special. At the start of the trip buy a cheap jar and at the end of each day any of the shrapnel that you've accumulated, put straight in it (if you don't want to drag this between destinations just buy one at the end of the trip.) A build-up of coins can get heavy, but feel free to keep the bigger denominations as these are less annoying to spend. If you are travelling with others encourage them to join the fund and donate their coins to your jar too. With a big group you may even find you'll be able to fill multiple.
Now, you've got a big, fat jar of coins, there is no way this is coming home with you. Here is where the fun part starts. Leave it somewhere random. Yep, you heard me, just leave it somewhere random.
Not sure what I mean? I'll give you some ideas to help you out.
At someone's front door
Pick a front door of your choosing, whether that be in a poverty-stricken or struggling neighbourhood, or the prettiest door in your location. Someone will either come home to or open the door to a lovely surprise.
As a tip
Use the jar as a tip to waitstaff at a café or restaurant you visited. Think about it, if all you've bought is a cheap meal or a coffee you could be giving them at least a 100% tip. Pretty cool hey?
Give it To a street vendor
Pay a visit to a local street vendor and leave them the coins to help out their business.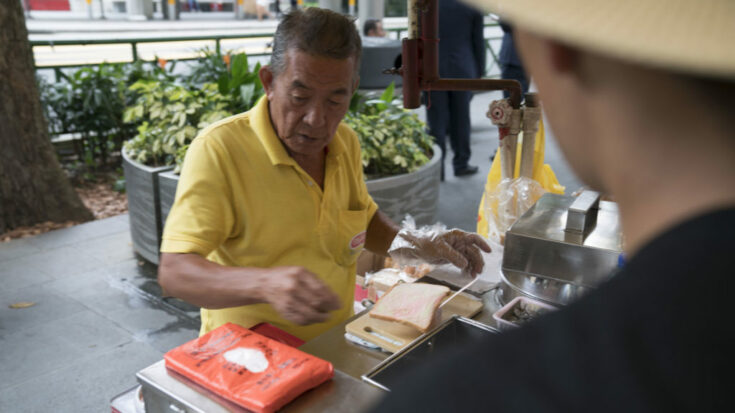 As a donation
Donate the jar to a local charity, school or homeless shelter.
As a gift to the hotel
Leave it in your hotel/hostel/Airbnb for the cleaning crew as a thank you.
And don't forget to leave a message
You could even leave a little message explaining your reasoning and why they've been the lucky recipient. These coins may not add up to much and end up worthless to you, but to some people they would mean the world. Plus, chances are you'll make someone's day, which is always a bonus. If you've got a few jars, spread them wide and far – you'll get some good karma and relieve yourself of the burden of coins.
Sounds like a win-win to me.