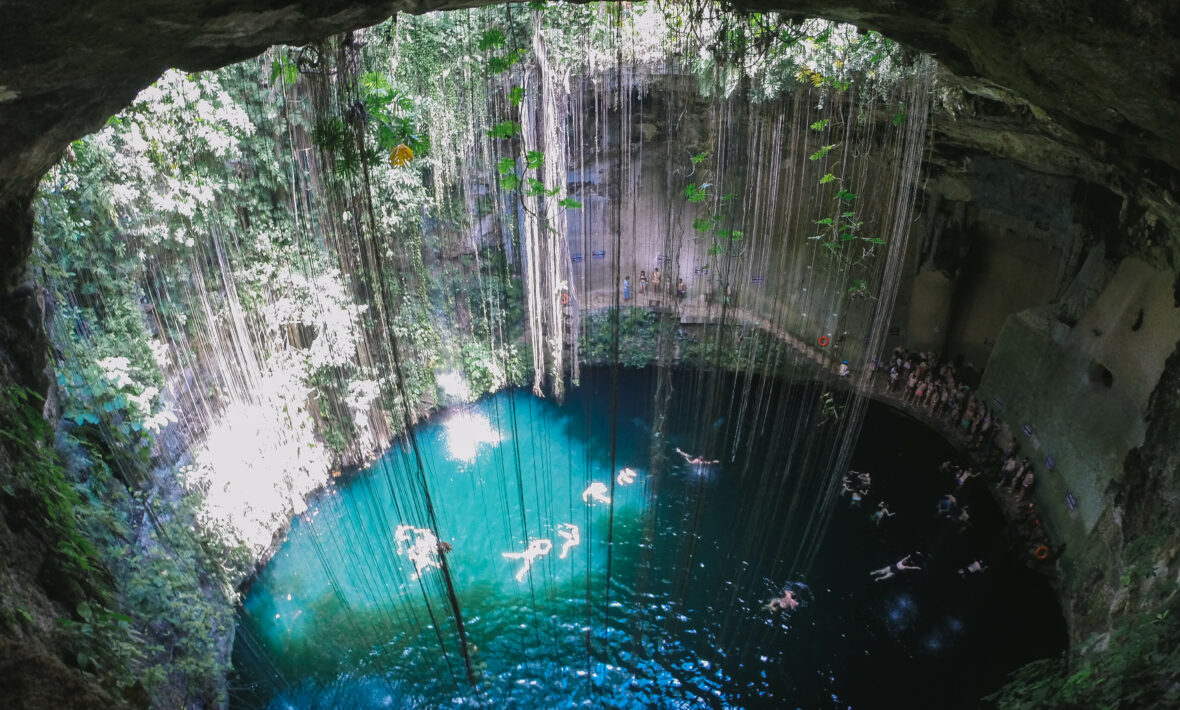 Because we're all searching for paradise somewhere…
PUERTO VALLARTA
Not too far from Puerto Vallarta lies the Marieta Islands, a series of small uninhabited islands. One particular beach that has caught the attention of the world is roughly 30km's from Puerto Vallarta, a paradise known as "Hidden Beach." Remaining untouched for many years, this natural wonder was formed in the early 1900's as a result of a controlled bombing by the Mexican government. Although quite difficult to get to, it really is a spectacle and an oasis of crystal-clear turquoise waters against a soft sandy backdrop.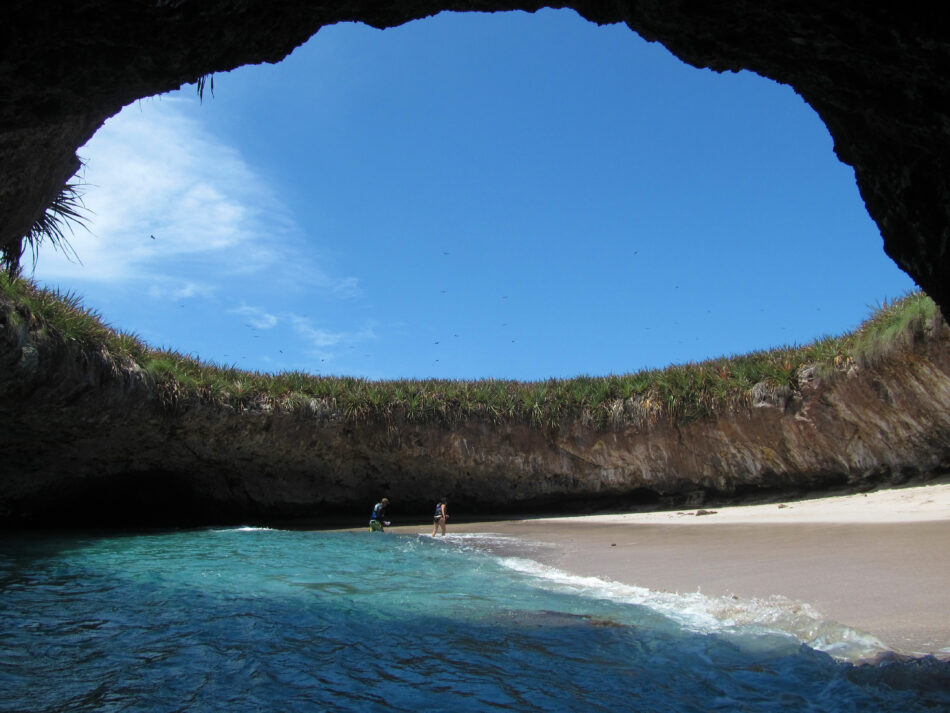 CENOTE IK KIL
How often do you get to delve deep into secret waters under limestone bedrocks? Yep. Not often. Cenotes are natural swimming holes that you can find in Mexico which almost look like a secret underwater world. This freshwater pool of goodness is so fresh, so clear and so pure you would NEVER WANT TO LEAVE. This ain't no regular swimming hole, we assure you.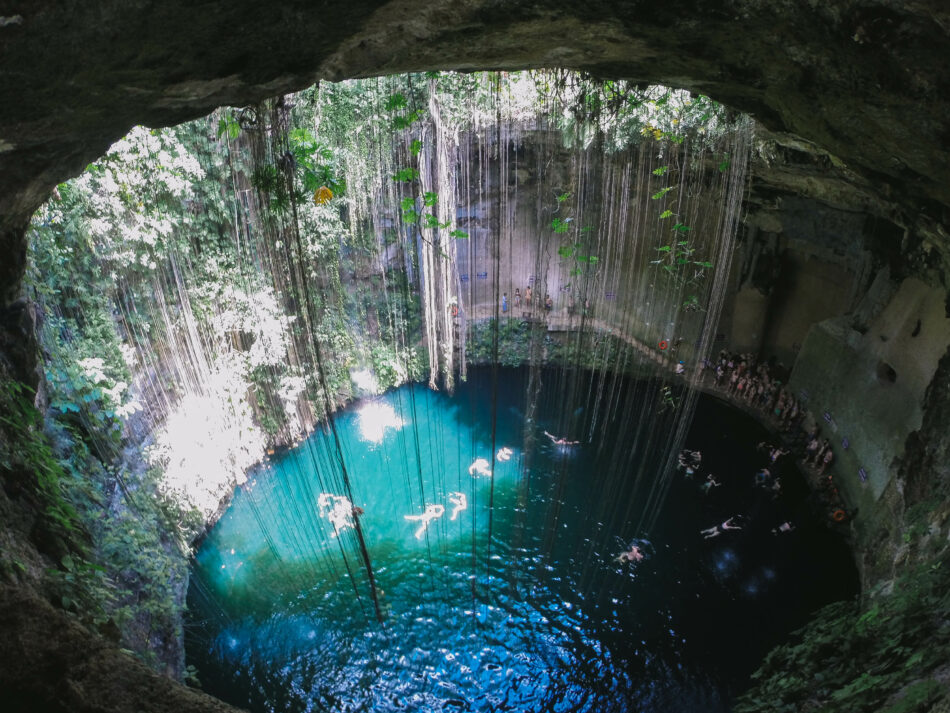 CANCUN
Welcome to the party island of Cancun, Mexico. A hot-spot for spring-breakers and travellers all year round, this Yucatan delight is also the gateway to the ruins of Tulum and pyramids in Chichen Itza. How could we not be allured by its beauty? Just look at it… Soak up everything Cancun has to offer; swim through a jungle lagoon, snorkel or sun-bathe and then head to Coco Bongo to experience the nightlife.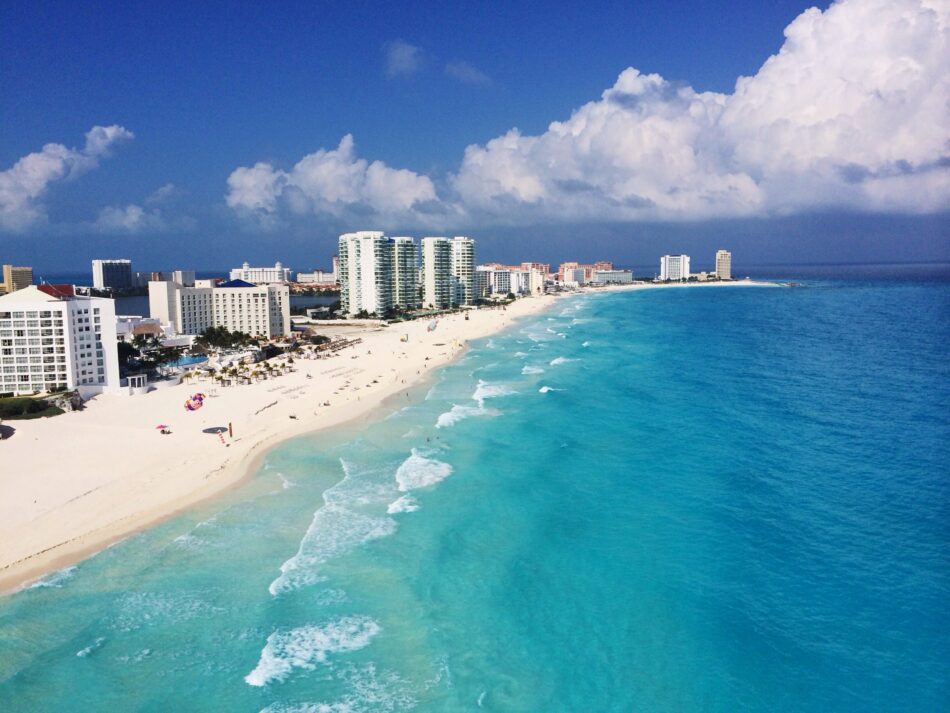 ISLA MUJERES
This is quite possibly Mexico's best hidden treasure. Take a day trip from Cancun and spend some time on this island, just a short 20 minute ferry ride across the blue Caribbean. This gem of an island boasts some of the most beautiful beaches in the world. It's much more chilled compared to Cancun and a perfect way to relax and recover from the madness of the party capital.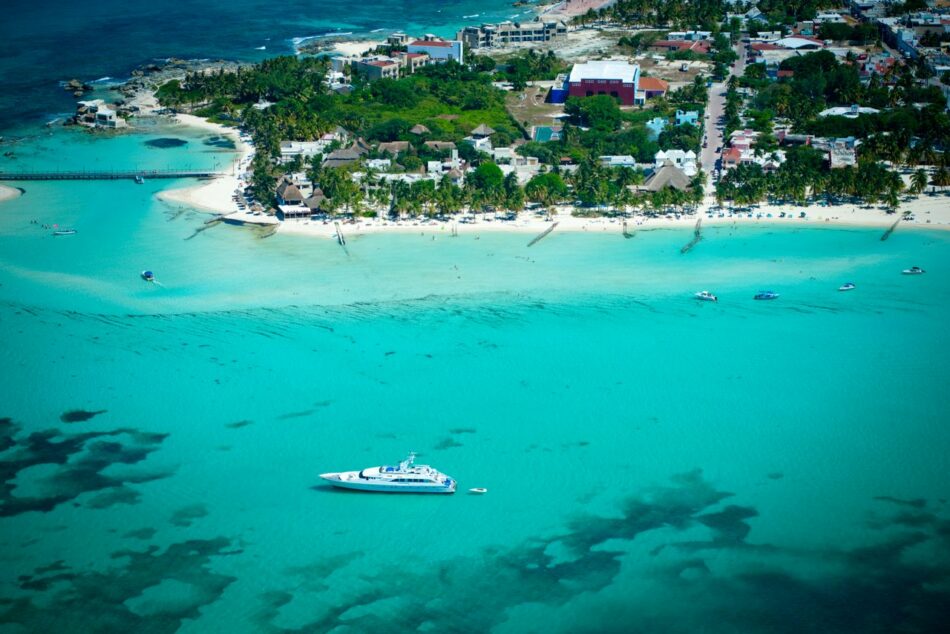 TULUM
Tulum is another favourite destination approx 130km's south of Cancun. Boasting one hell of a coastline (and a long one at that), this stretch of sand, emerald-green waters and delightful sunny weather makes it a top spot for travellers. During the day, check out the ruins of Tulum and then by night, party up at El Paraiso Beach club for live music, beach soccer or volleyball.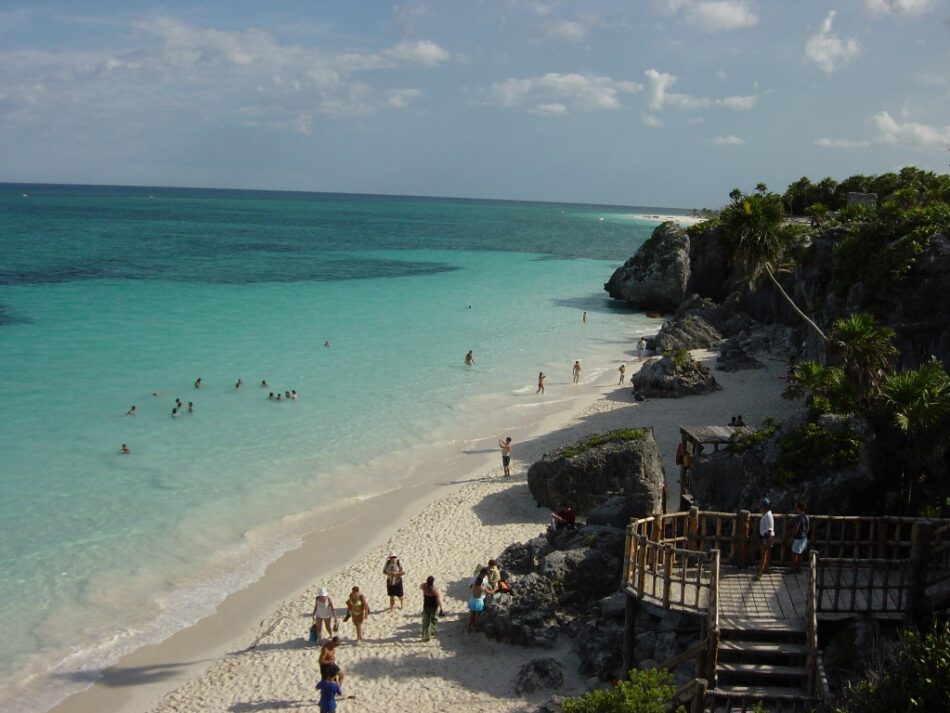 ISLA HOLBOX
Love getting away from it all? Well, just up the North coast of the Yucatan peninsula is this colourful and unspoilt island buzzing with rustic Caribbean buildings. Holbox, meaning 'black hole', is also home to more than 150 species of birds ranging from pink flamingos to pelicans! Exotic huh?
Although the water may not be as crystal clear as other islands, it stretches over 30km long and has plenty of activities for you to choose from; fishing, swimming in the Yalahau lagoon, or a boat trip to spot and swim with whale sharks. If that ain't perfection we don't know what is.
.
CABO SAN LUCAS
The charming Cabo San Lucas is exactly as you'd imagine – charming, wild and beautiful. The beaches are surrounded by the impressive Land's end, which is Cabo's #1 attraction. During the day, the activities are endless: jet-skiing, banana boating, diving, parasailing and even horseback riding – you will not be pressed for choice. Be cautious of beach swimming however; there are large swells and riptides so keep those toes firmly on the shoreline. For the best nightlife in town check out Cabo Wabo Cantina.