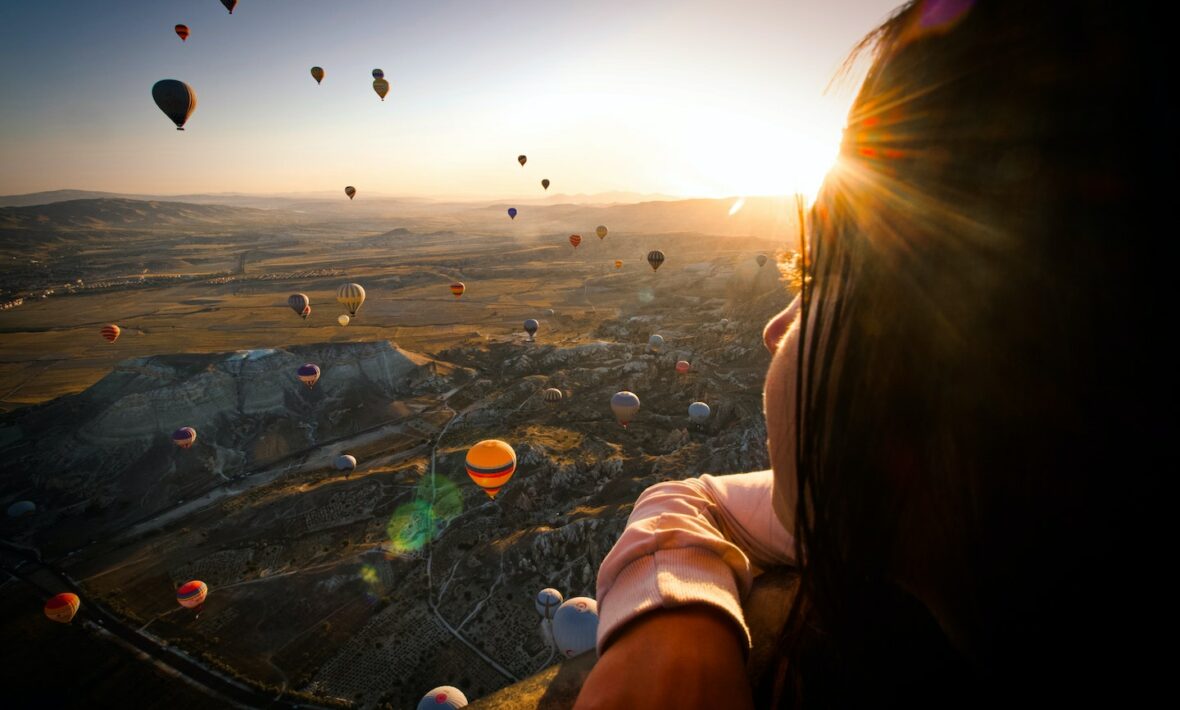 European Getaway? Asian Adventure? Turkey is the ONLY country in the world that both these holidays apply. Turkey is an overlooked paradise filled with unbelievable landscapes, dancing oceans and ancient sites. After my Contiki trip, here's my pick of the most magical Turkey destinations and experiences…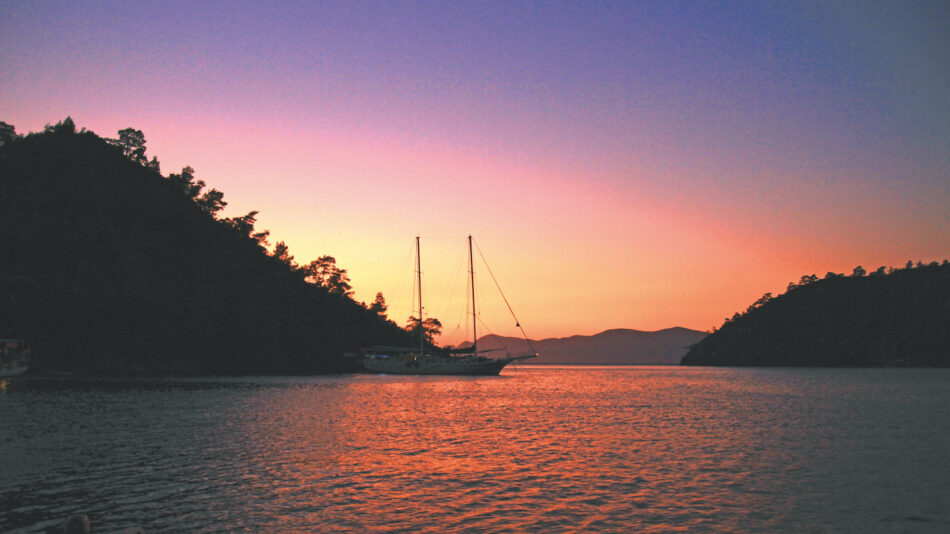 Image source:Unsplash
Cappadocia
Cappadocia, specifically Goreme, is a place so mystical it doesn't seem real. If you're brave enough to face the cool air at sunrise, you'll be faced with indescribable beauty. Take a hot air balloon over the gorgeous landscape and become awestruck with the view from above. The gnome-like chimneys mixed with rocky formations line the ground but the real treat can only be seen and felt from a ride in the sky itself.
When on the ground, you'll see the hundreds of balloons dotting the sky with a rainbow of colours – as if Picasso had placed them himself. THIS is the spot to take a thousand photos – you'll never get sick of looking them afterwards. Of course, the amazing balloon views aren't all Cappadocia has to offer. Wander the storied streets, try some of the local cuisine and visit some traditional carpet and lantern stores – you'll be feeling like Princess Jasmine before you know it.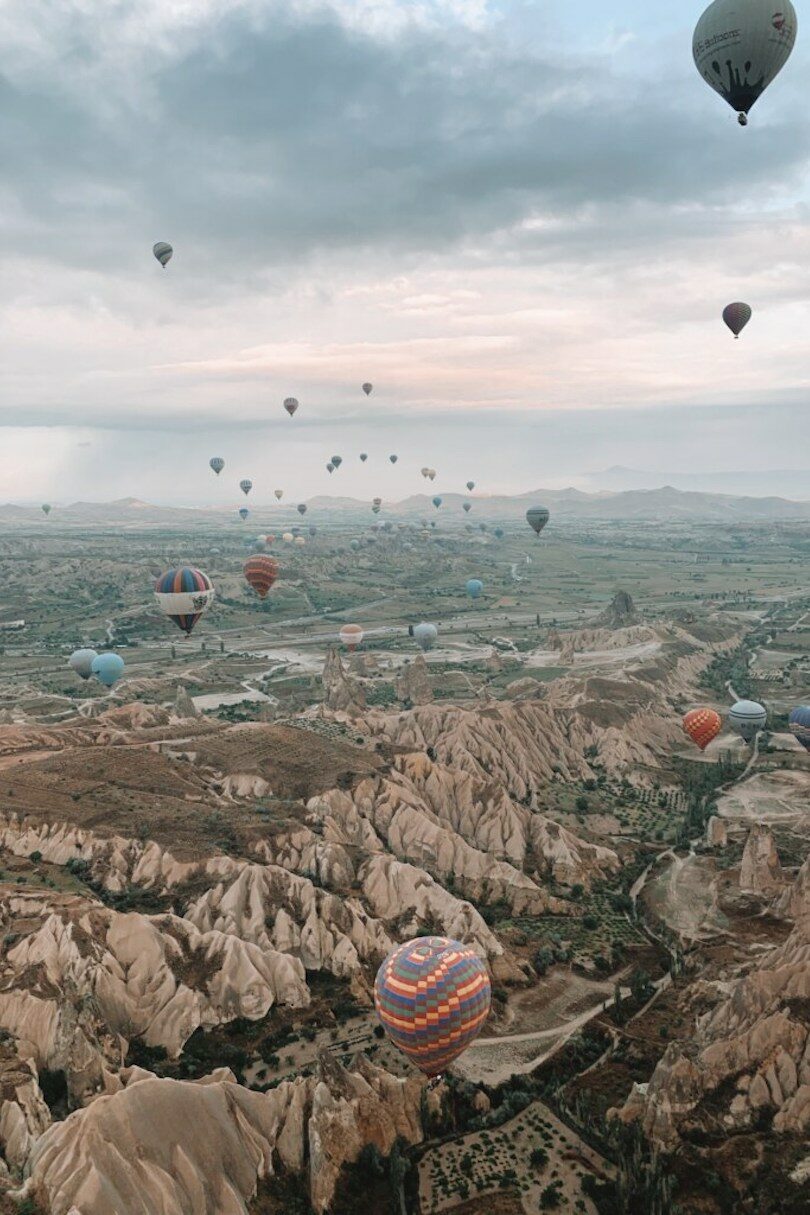 Image source:Alesha Westerhout
"Go during the sunrise and you'll see up to 100 balloons take off"
Istanbul
The Grand Bazaar, The Blue Mosque and Hagia Sofia Museum are all magical Turkey destinations. These are three epic places to add to your hit-list when in the famous city of Istanbul. don't forget to look up when inside any of the historic buildings, the ceilings are covered in fine art, decorated with precision and beauty.
If this isn't enough reason to visit 'Constantinople' – once the capital of the ancient Roman Empire – then the endless supply of mouthwatering Turkish delight, baklava, spices and kebabs should do the trick. Check out the dazzling Spice Bazaar (a short walk from The Grand Bazaar), the Çarşamba market for fresh fruit, veg and clothing, and Sahaflar for books old and new.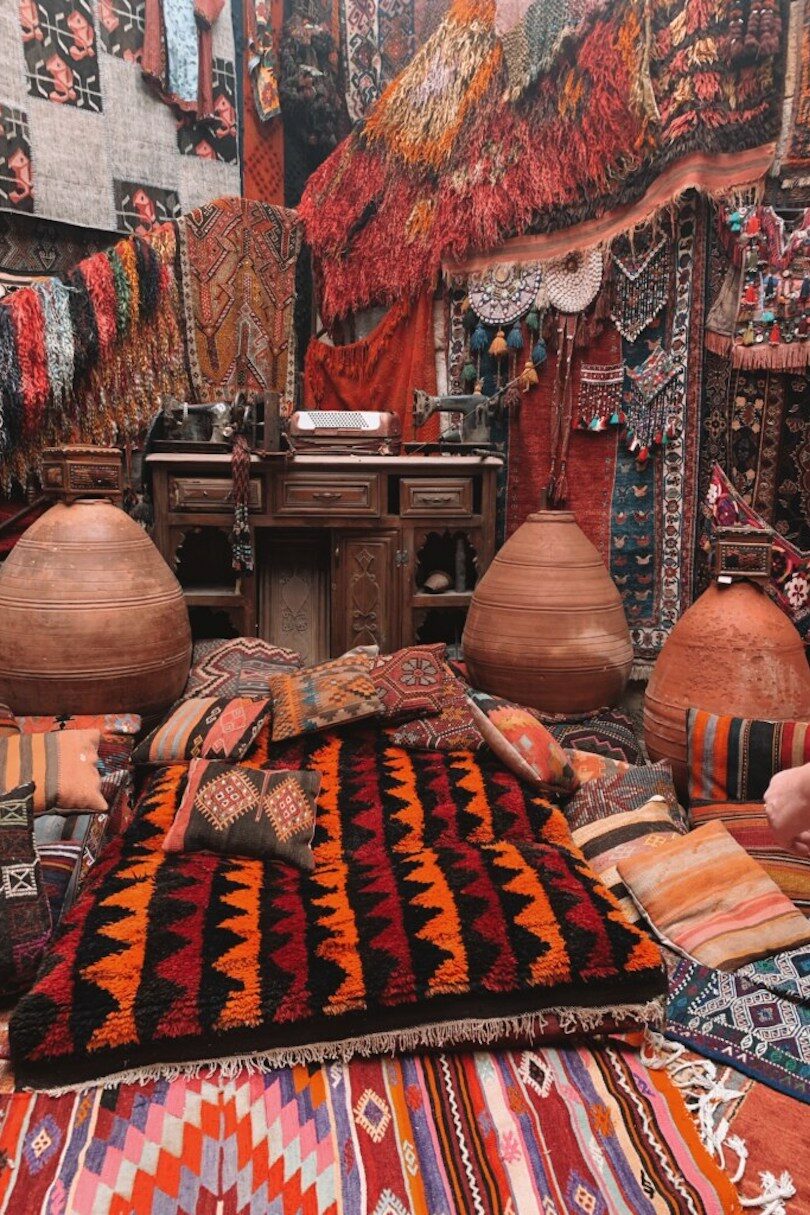 Image source:Alesha Westerhout
Fethiye
Probably one of the most underrated and overlooked destinations in Turkey, Fethiye is a summer lover's dream. Known as the Turquoise Coast, this beachy spot is even more magical given its numerous rock tombs including the 4th-century B.C. Tomb of Amyntas (which you can see from your boat ride!).
Sail around the Mediterranean for a couple of hours (or better still, a couple of days!) and indulge in all the fresh fish, hot sun and crystal waters you want. Fethiye is also close to Ölüdeniz, a sheltered lagoon, while Butterly Valley is a beautiful nearby nature reserve. Some of my best memories of the entire Contiki trip around Turkey were made off the coast of Fethiye where I and a few others were able to swim with a green sea turtle.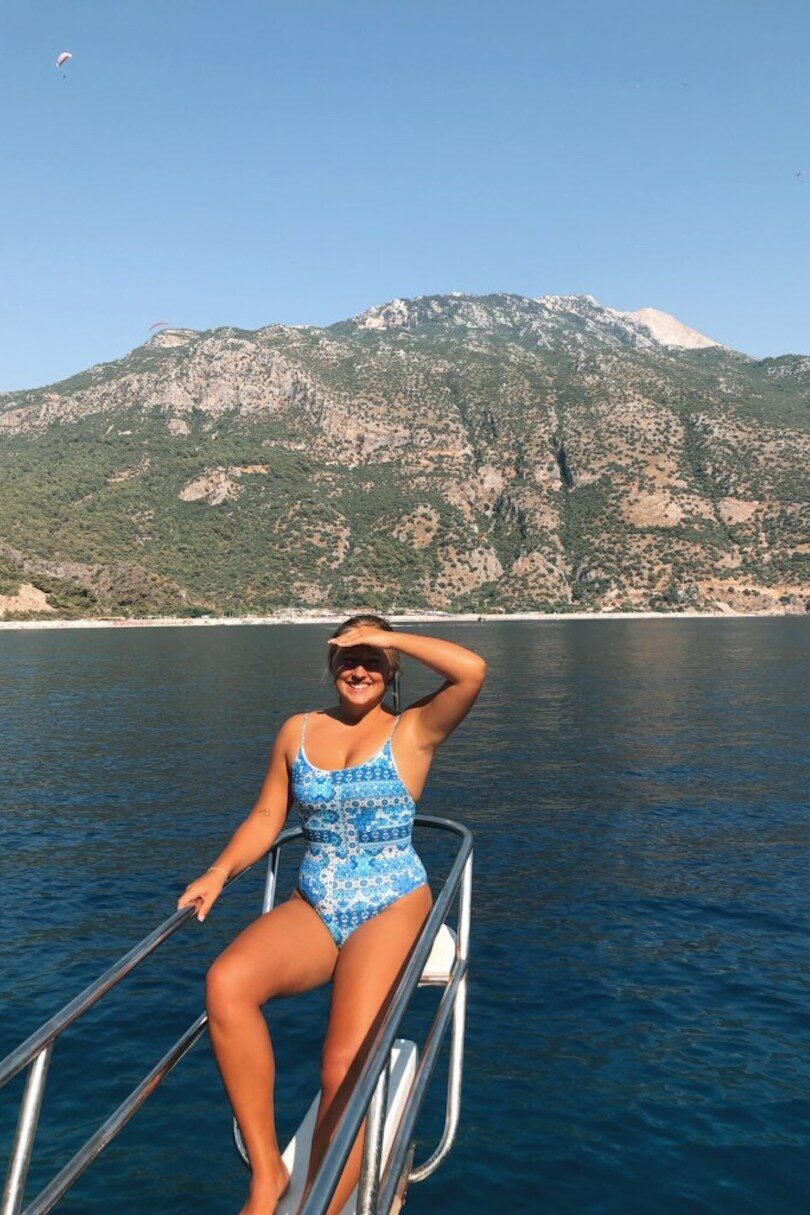 Image source:Alesha Westerhout
"Jump off your boat, take a plunge into the sea and fall in love with Turkey"
Trust me, when it comes to magical Turkey destinations, you're spoilt for choice. These are just three of my favourite spots, but make sure you check out our guide to 15 other amazing things to do in Turkey.