7 classic mistakes you won't make at Reading Festival with Contiki
Share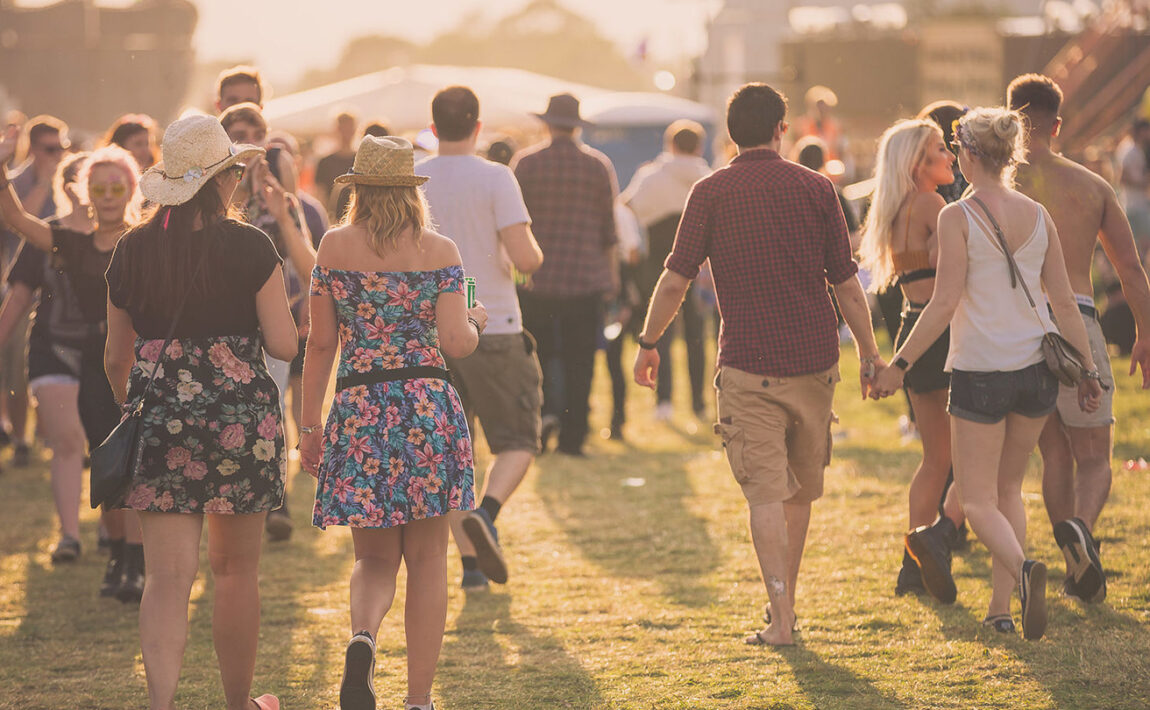 Don't want to get caught out yet again? These are the mistakes you won't be making at Reading Festival when you travel with Contiki…
Not showering for 4 days
No one should associate being at a festival with feeling gross and dirty, too scared to lift up your arms because you're genuinely scared the smell might knock out the people around you. Sure, baby wipes are a thing, but they never really get rid of that sticky, sweaty feeling and they're generally not so great for the environment. The solution? Booking Reading Festival with Contiki will see you VIP-ing it up in the glamping area, complete with hot showers so you'll be able to rinse off, refresh and get ready for round two!
Having to deal with gross toilets
You're tearing it up at the main stage when one member of your squad announces the dreaded news: they need to go to the toilet. What ensues is the inevitable long wait in the queue for one of the most grim toilet experiences ever, and OF COURSE there's no loo roll by the time you get in there and to top it off, you've just missed the son (no, entire act) you've been hanging out for all day. Luckily, toilet paper (or lack thereof) won't be an issue for you. Instead, you'll have access to posh loos, meaning you'll beat the queue and be able to do your business in luxury compared with the nearest bush.
Not eating brekkie, the most important meal of the day
Partying for four days straight requires pure fuel food, and there's only one real way to ensure you'll have the energy to see it through to sundown: a decent daily breakfast. There's no need to stress about the daily search for food, and eventually giving up and sharing out those crackers you know you have knocking about in the tent somewhere. Our guests get a voucher for a hot brekkie every single day, so you'll never go hungry.
Having no phone juice
Usually at a festival your phone dying while you're out and about is inevitable, and finding somewhere to charge it can be a nightmare. If you don't want to end up with a dead phone and the nightmare of keeping track of your mates whereabouts as a result, we have a solution: all our guests have access to free charging stations within the VIP camping area, so you'll never have to worry about your phone dying just as you're getting ready to record your fave act.
Looking less than your best by day 3
Have you ever tried to do a full face of glam in a tent? Propping up the mirror alone requires patience and technique, but you won't be needing either of those things as all our guests have access to a glam parlour with mirrors, hair dryers and straighteners, so there'll be no excuses not to slay your festival look every single day.
Losing all your mates within the first hour
Okay, we can't promise this won't happen. BUT going to the festival with an army of new pals as opposed to two or three means you're bound to bump into someone you know sooner or later. You're also less likely to end up on your own as people will break off into smaller groups before reuniting, of course, at the main stage.
Arriving late and getting a rubbish camp spot
There'll be no pulling the short straw and pitching your tents close enough to the toilets that you can smell them, or miles away from all the action. Our guests will rock up to pre-erected tents in a wicked spot within the festival. Be warned, you might be a little envied by your fellow festival go-ers…
We're super excited to announce the second year of Contiki Sounds, a seven-day trip built specifically around the UK arts and culture scene, both past and present. Visiting the likes of Bath, Oxford, Bristol, and Windsor, you'll take a walk down the UK's diverse and legendary past (this Roman baths and Banksy walking tours) before partying like it's 2019 at Reading Festival for three glorious days. This trip will not only see you travelling around all the best bits of Britain but meeting like-minded humans who will quickly become your new besties. You'll all roll up to the festival and by now you know, this is THE way to do Reading 2019.